There's something about old-school cool that's more potent in allure than your regular, everyday cool. In the case of this 1956 Mercedes-Benz 300SL Gullwing, however, it's more than just potent – it damn well knocked me on my ass. The fortunate news? It can now be yours in primo condition.
The 300SL Gullwing you see before you was originally assembled on September 3rd of 1955. Shipped to Austria later that month, it would spend some thirty years with the same owner. Fast forward to 2014, this old boy was acquired out of New York for restoration. The process encompassed anything from rebuilding the original fuel-injected 3.0-litre inline six to achieving its original factory colour (graphite grey over light grey leather).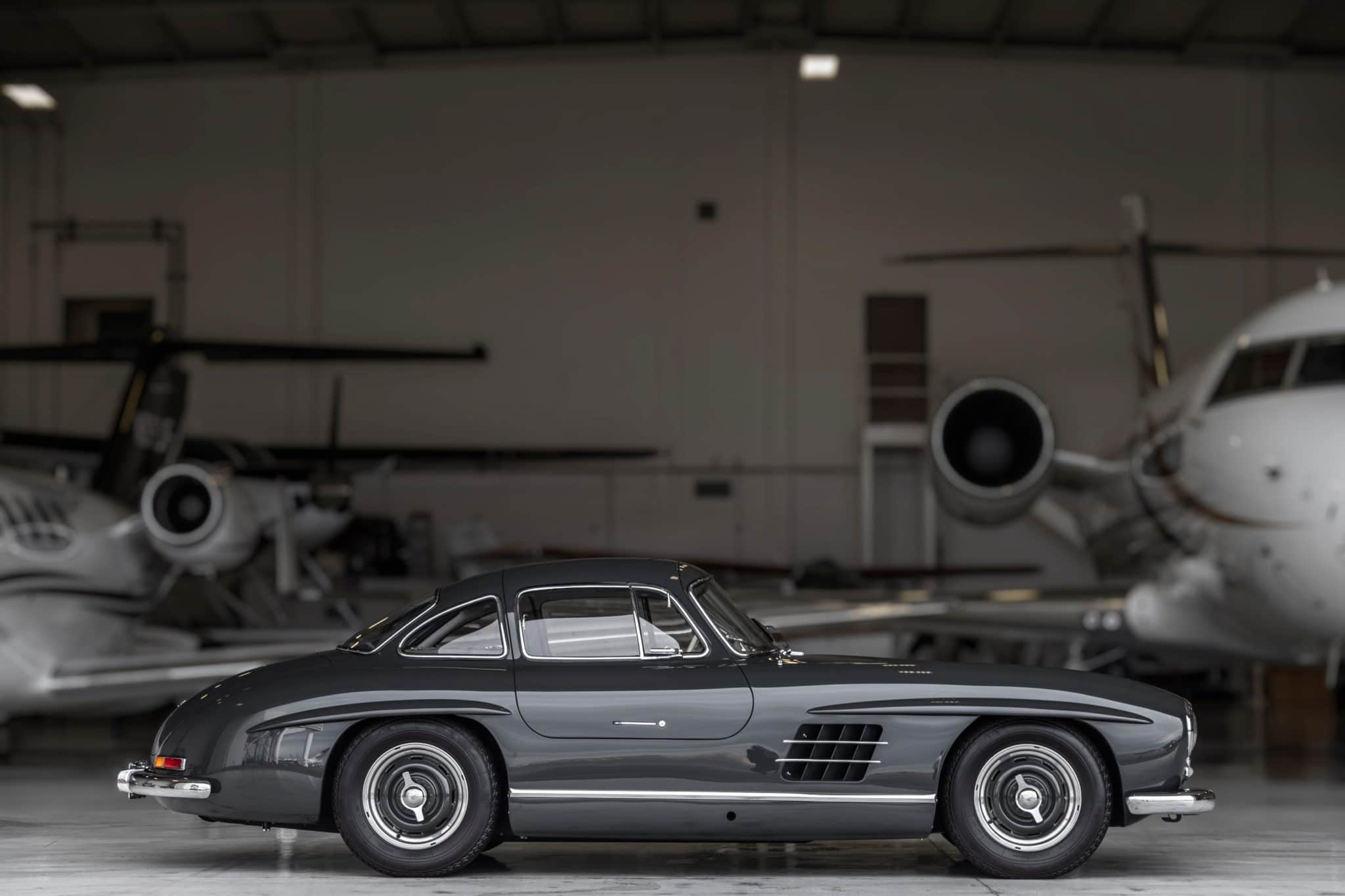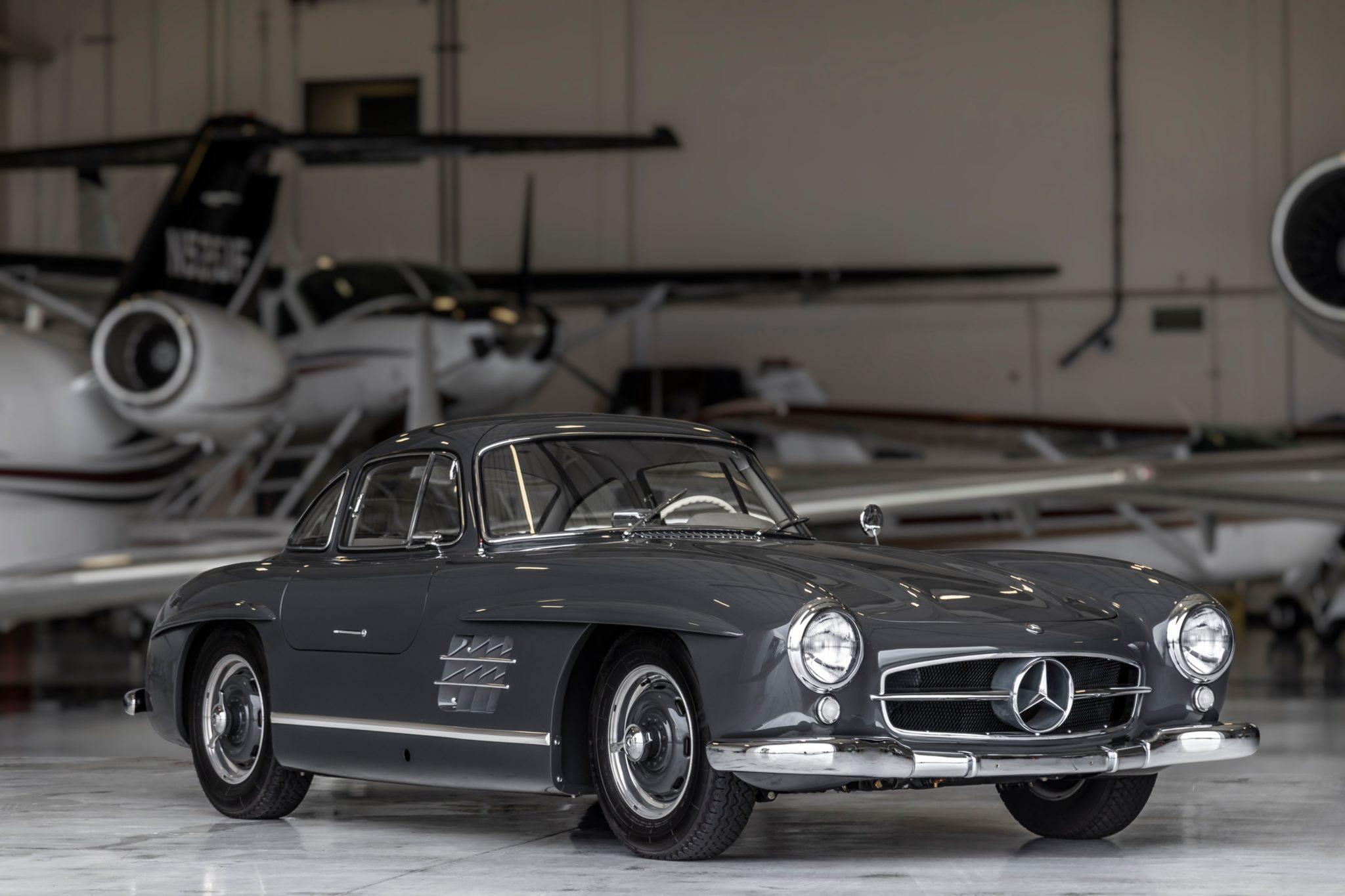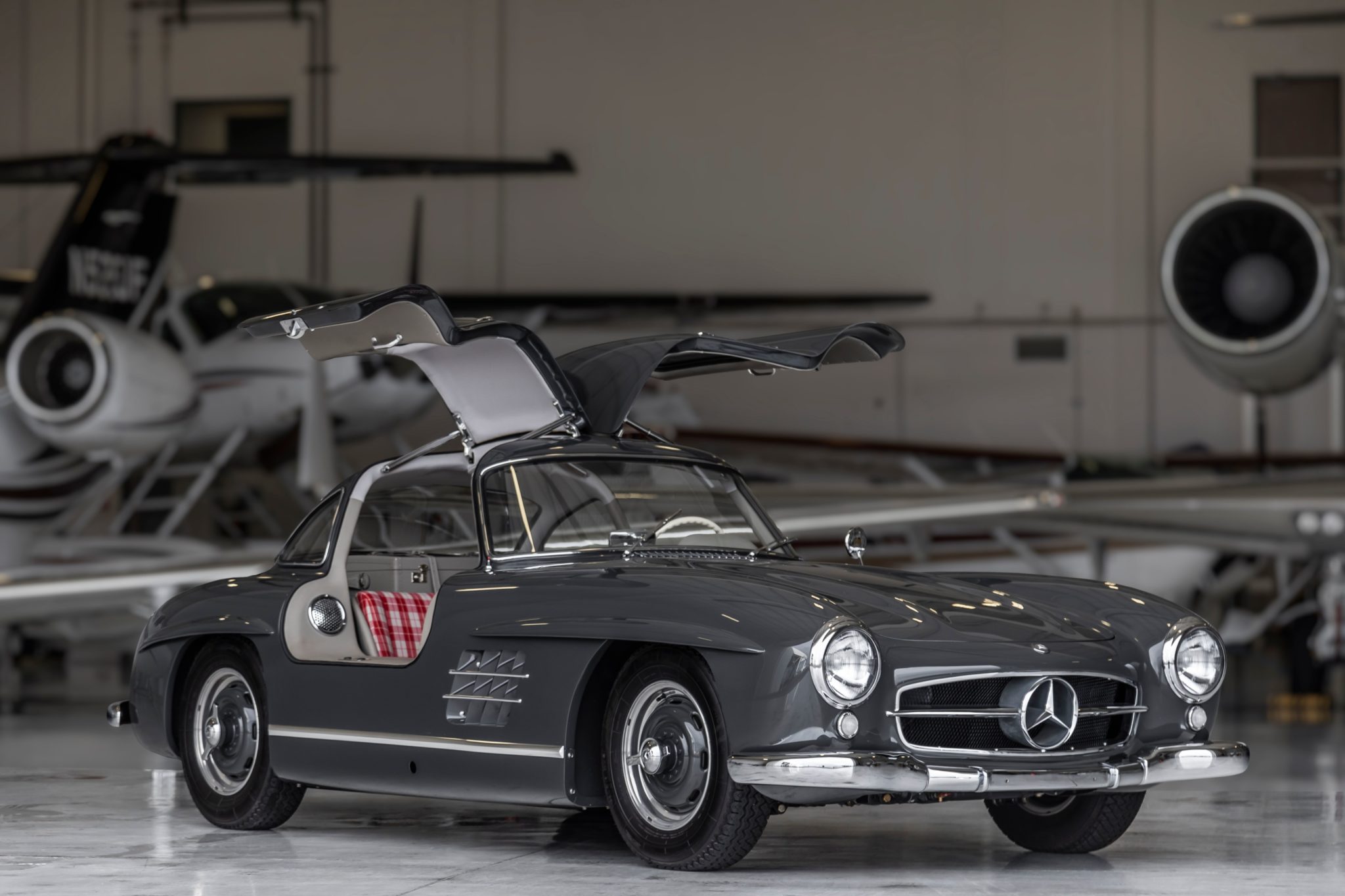 In terms of the engine…
---
---
The 3.0-litre M198 inline-six reportedly features Bosch mechanical fuel injection, canted at an angle to allow for a lower hood profile. There's also a dry-sump lubrication system, aluminium cylinder head, single overhead camshaft, and sodium-filled exhaust valves. Factory-rated output was 215 horsepower – which was sent to the rear wheels through a four-speed manual transmission.
Since the completion of its modern rebirth – which included the integration of a hidden Bluetooth adaptor in the Becker Mexico radio – the 300SL Gullwing has travelled approximately 1,200 kilometres. Which isn't a whole lot, all things considered; although that's almost entirely dependent on how long the next owner plans to keep it (our guess is another thirty years?).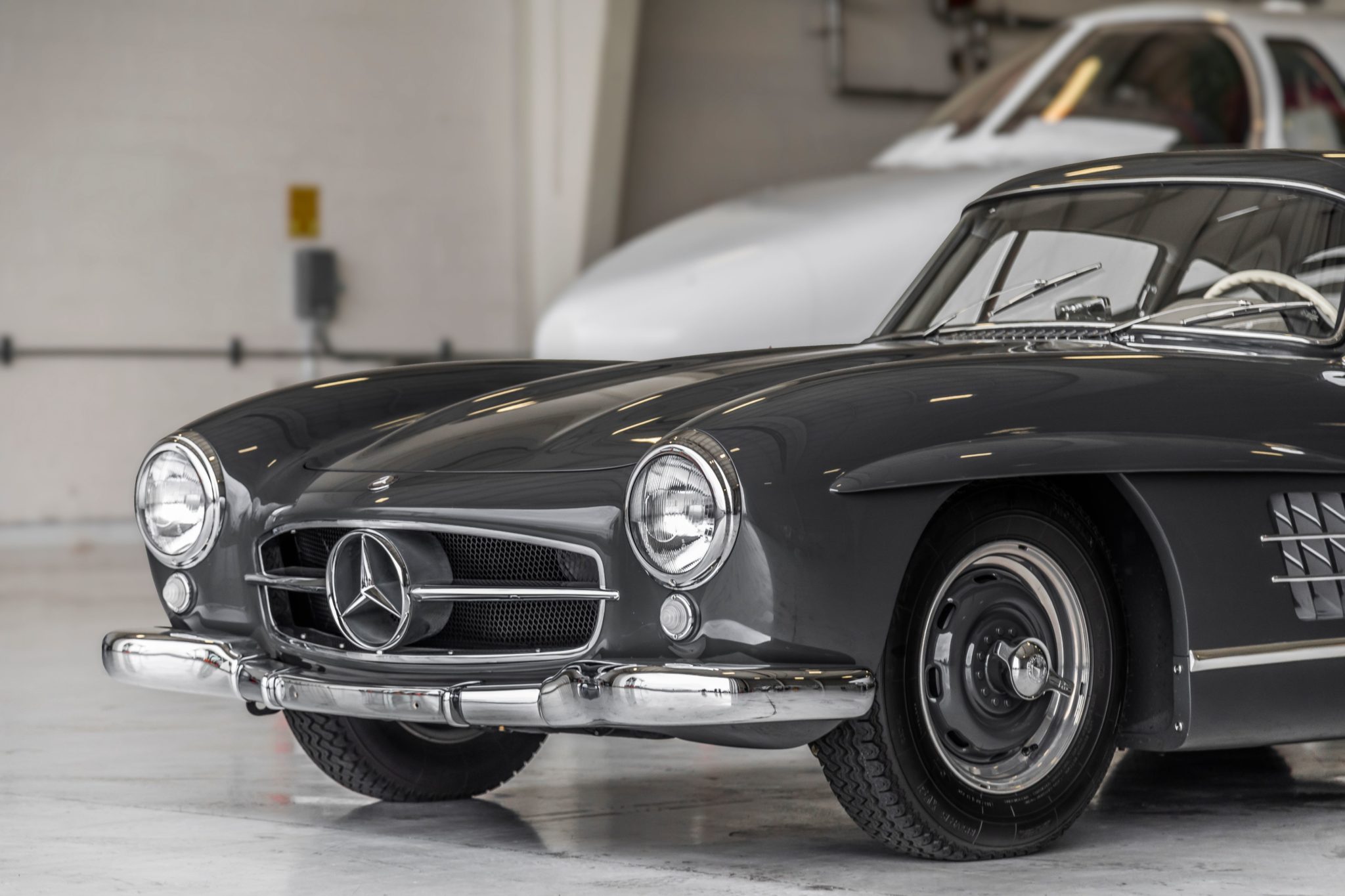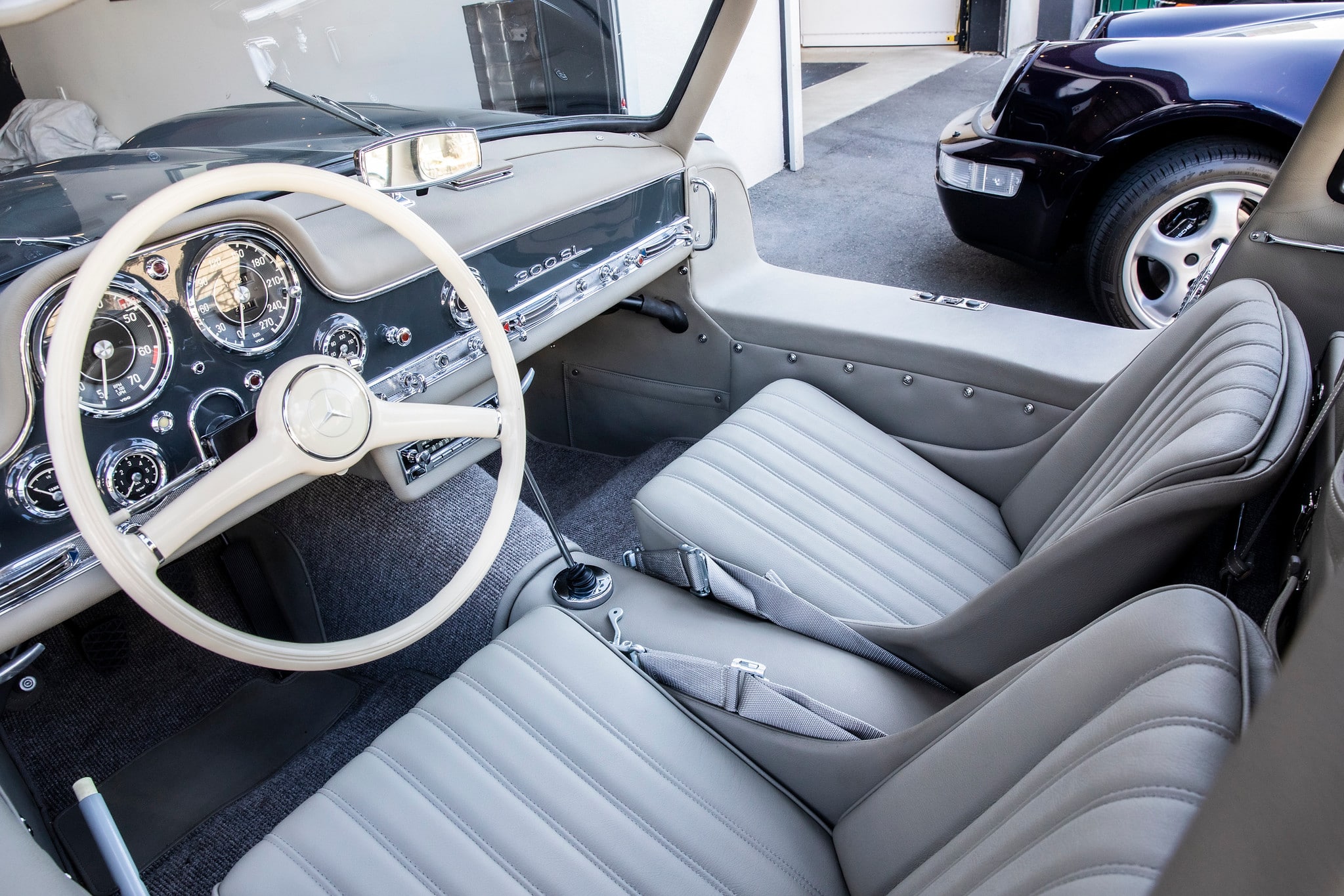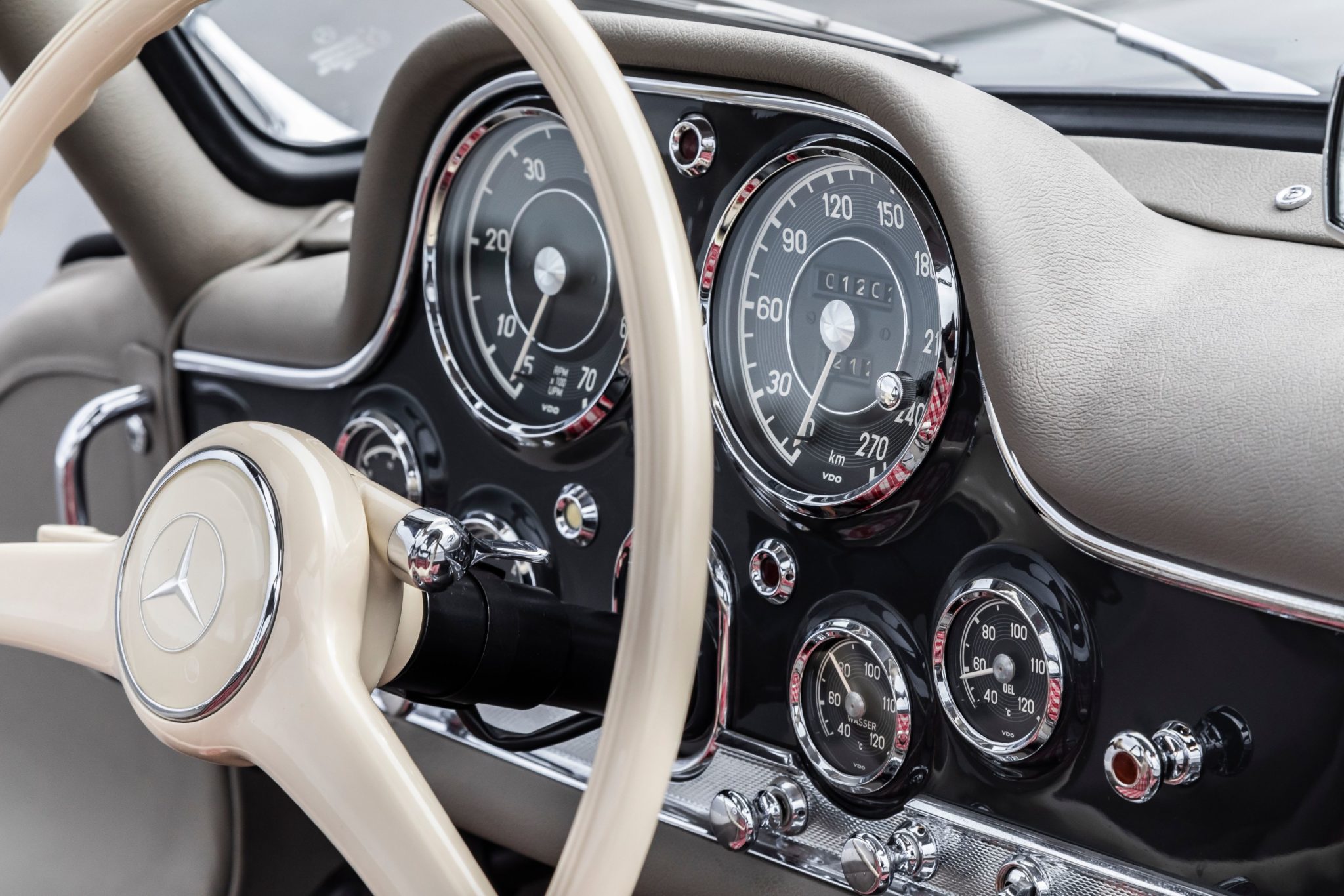 This restored 1956 Mercedes-Benz 300SL Gullwing is currently being auctioned – the top offer sitting at US$1,350,000. Bidding closes in a day and a half.
Find out more over at bringatrailer.com.