Alfa Romeo's prayer to the automotive Gods last year was the Giulia – a glorious, curvaceous and playful sedan than won our hearts over almost immediately. The brand was gifted the chance at resurrection, and they clearly know it, judging by the momentum they're trying to swing with this stunning coupé.
What we're seeing here isn't even a concept, it's a render of what is expected to be the concept. Given the details already known thus far, however, it's unlikely too far from the truth.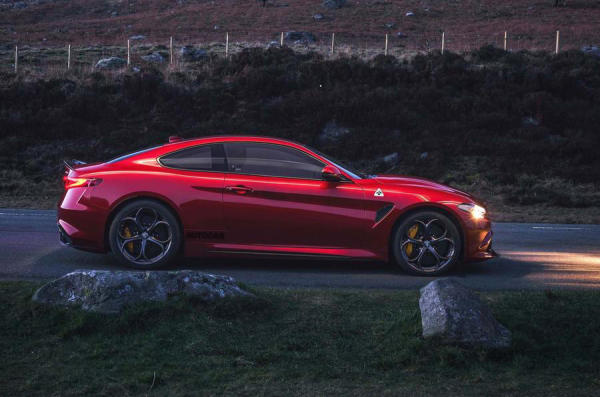 The most impressive aspect of the proposed Coupé will be the Formula 1-style energy recovery system that'll find itself under the bonnet. Fear not, this isn't an economy or emissions orientated system (although it will have better emissions ratings than conventional engines), this machinery is all about performance. It's actually said to be the same contraption found in the LaFerrari – which Ferrari claim is more advanced than current F1 systems.
The electric motor's considerably more powerful low-end torque converts instant power more efficiently, complementing the petrol engine's torque curve towards the top end. The 2.9-litre V6 will now develop a mighty 641bhp to create the most powerful road-going Alfa Romeo yet, with an output only 20bhp short of the 661bhp Ferrari 488. You read that right.
Its nearest competitor in the market would be Mercedes-AMG's C63 S Coupé, which doesn't even come close at 503bhp, which, funnily enough, was the horsepower put down by the sedan Giulia.
To make this Coupé a reality, there'll need to be a new rear roofline, different rear quarter panels and longer doors to optimise access to rear seats. The sedan's surprisingly spacious rear had a comfortably enjoyable amount of legroom, so if Alfa want to sell any of these new toys they'll have to do their best to maximise the coupé's space also.
We're expected to see a version of this weapon in the flesh even as early as this year, with a local launch likely in the second half of 2019.

RELATED: Alfa's Quadrifoglio Robs The M3's Throne As Sharpest Luxury Sports Sedan