Italian automobile giant Alfa Romeo has always been an innovator, but they may need to employ a new Chief of Design once they see Luca Serafini's futuristic take on the classic Montreal Vision GT.
Paying homage to the orange Alfa Romeo Montreal coupe his father once owned, Serafini's Alfa Romeo Montreal Vision GT is an updated version of these vintage wheels with a significantly sleeker look.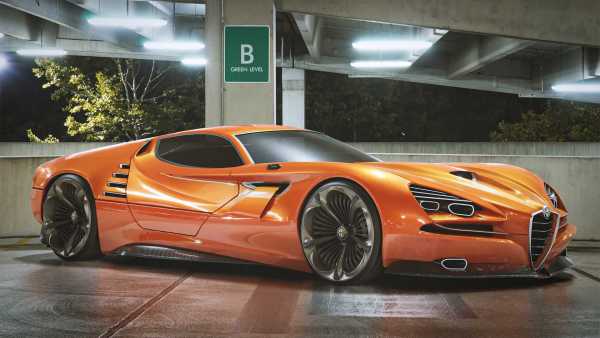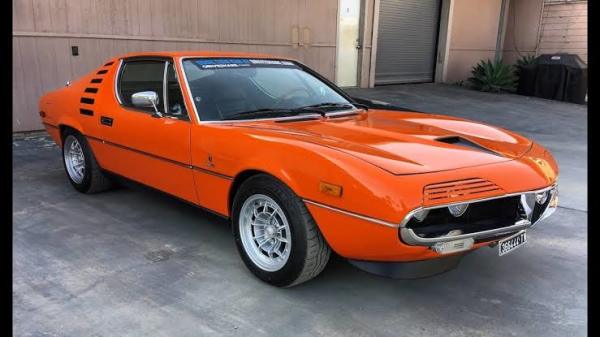 The traditional Scudetto Grille remains for the concept, while the four headlights at the front are hidden within smaller grills. The rear-end is rounded out by a unique quad-exhaust setup. Resembling something you'd expect to see in Gran Turismo and very similar to the latest releases from Bugatti, the design is close to Serafini's heart.
"Back in 1986, my father bought a shiny orange Alfa Romeo Montreal," Serafini explains.
"It was all original, except the exhaust system. I remember the night he came home with the quite irregular V8. He parked it in the rear garage. The smoke was surrounding it, and the first thing I saw was the red taillights and chromed mufflers."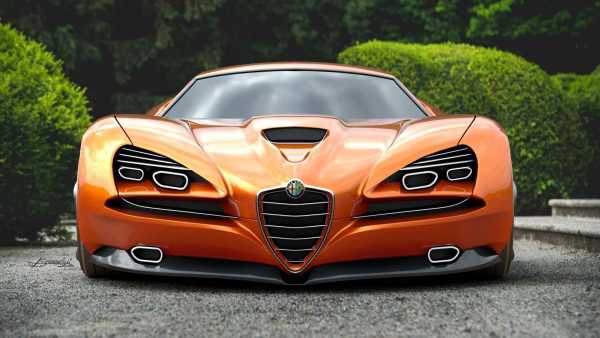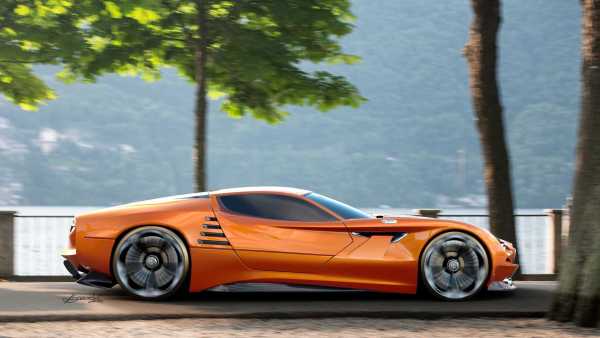 "As a young boy, I can say it was the beginning of my growing love of the automotive world. Quite often I went downstairs to uncover the orange Alfa to see its reflections, lines, and shapes. Smelling the leather interior and acting like a pro driver. I loved the concave steering wheel, especially. Nowadays, it's not a unicorn – but for me it was."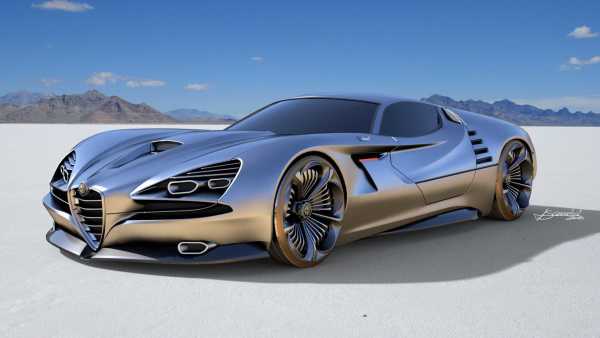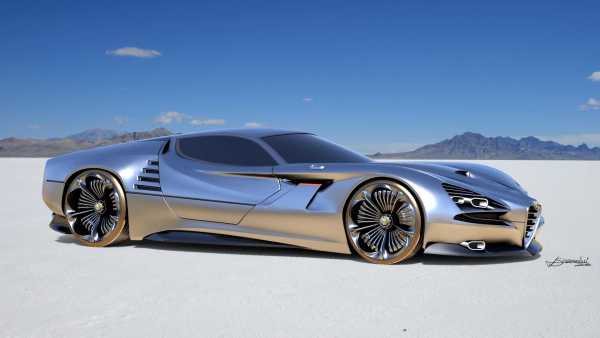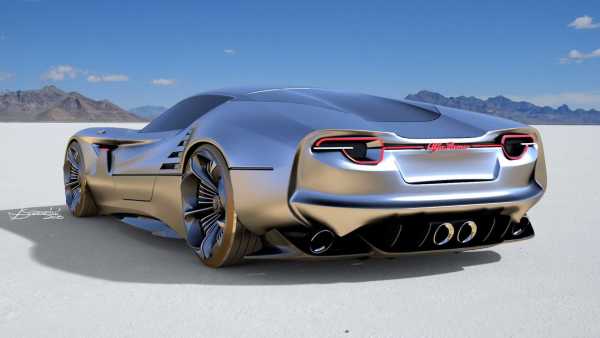 "I can remember feelings when I was staring at it – muscular dynamic and aggressive – looking at it now I cannot feel the same when I was a kid. So it's been almost 10 years that I wanted to give a quick look at the future and feel again those moments, and finally, here it is, in a vision GT dress. It's not about style choices or functional engineering. I tried to subjectively create something able to bring me back as a child. Something on four wheels that's making you say, wow! That's what I call — design to recollect memories," Serafini concludes.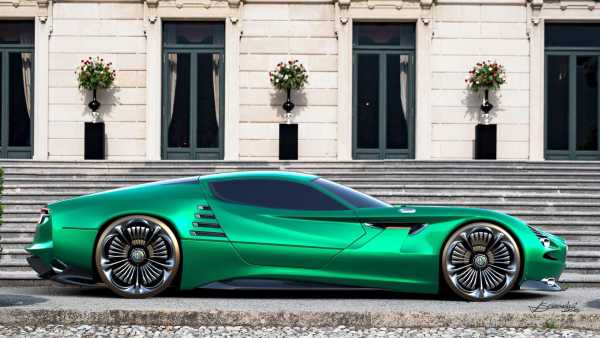 Here's hoping Alfa Romeo take a few notes from Serafini's concepts and decide to turn his spectacular designs into reality. Until then, check out this tricked out Fiat 500 Abarth Widebody and opulent Range Rover Overfinch Velocity.