The Aston Martin V12 Speedster is no longer just a concept, as the British automaker unveils a living-breathing prototype currently being road-tested. Created by Aston Martin's bespoke Q division, this is yet another limited-edition supercar from the marque that's striking in both aesthetic and performance.
Powered by a "scintillating" 5.2-litre Twin-Turbo V12 engine paired to a ZF 8-Speed automatic transmission, the Speedster is capable of generating 700 horsepower and 753 Nm of torque. Effectively, it can accomplish the 0-100 dash in just 3.5 seconds with a limited top speed of 300km/h. This baby is a rear-wheel drive.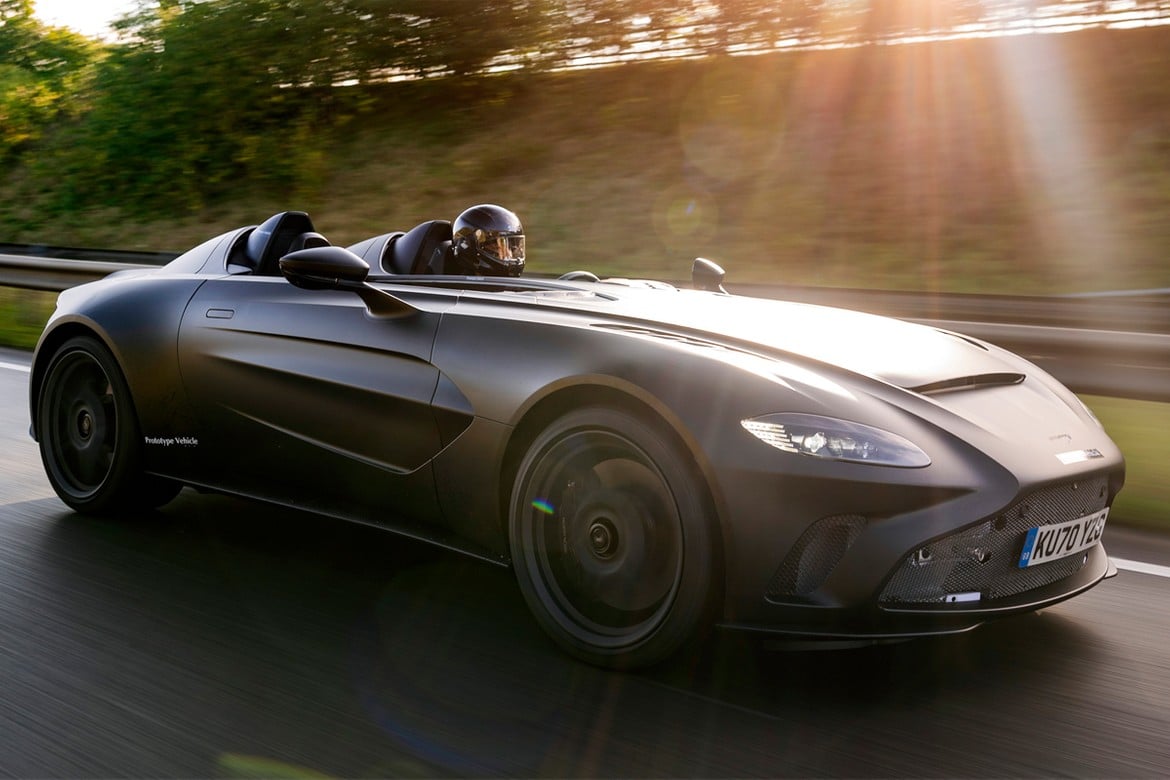 As for the look, well… let's just say this is the sexiest topless anything we've come across in a hot minute. Inspired by the F/A-18 Hornet fighter jet, the exterior pretty much speaks for itself. According to Aston, even the stainless-steel exhaust will offer an "even more rousing, characterful sound" – to let everyone in the immediate radius and beyond know that you roll deep.
---
---
The interior, however, requires some explanation. Reportedly featuring 3D-printed rubber in the cabin, in lieu of a glovebox, there's a removable carry-on bag in front of the passenger, and more luggage space beneath the rear humps.
Only 88 examples of the Aston Martin V12 Speedster will ever be produced with a price of around $1,500,000. Deliveries are scheduled for 2021.