A little while ago, we were drooling over the MANHART RQ 900; a murdered-out Audi RSQ8 capable of generating 900 horsepower and 1,080 Nm of torque. Today, the ceiling for custom insanity has been lifted with what has been dubbed the Audi RSQ8 Goliath… which is capable of generating 1,010 horsepower and 1,248 Nm of torque.
Straight from the labs of Wheelsandmore – terrible name, I know – the tuner's most powerful Stage 5 kit has been installed into this SUV. So powerful, in fact, that it actually exceeds the output of a Bugatti Veyron.
In addition to improving performance, this Stage 5 kit effectively entails getting rid of everything that doesn't help its performance. According to Drivetribe, they've "shed" the catalysts, gasoline particulate filers, all silencers except the rear, and replaced them with straight pipe exhausts that "begins from the turbocharges".
---
---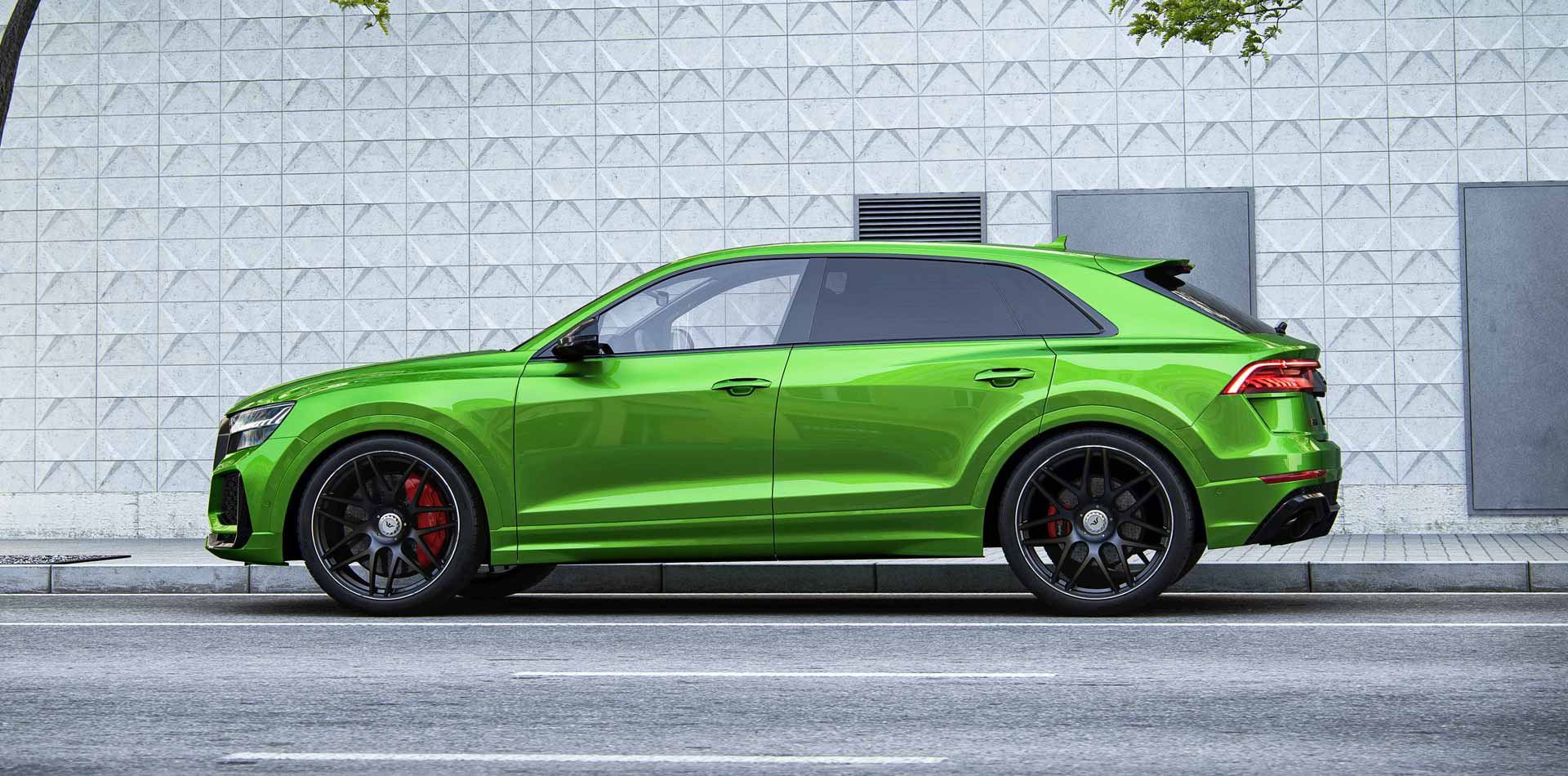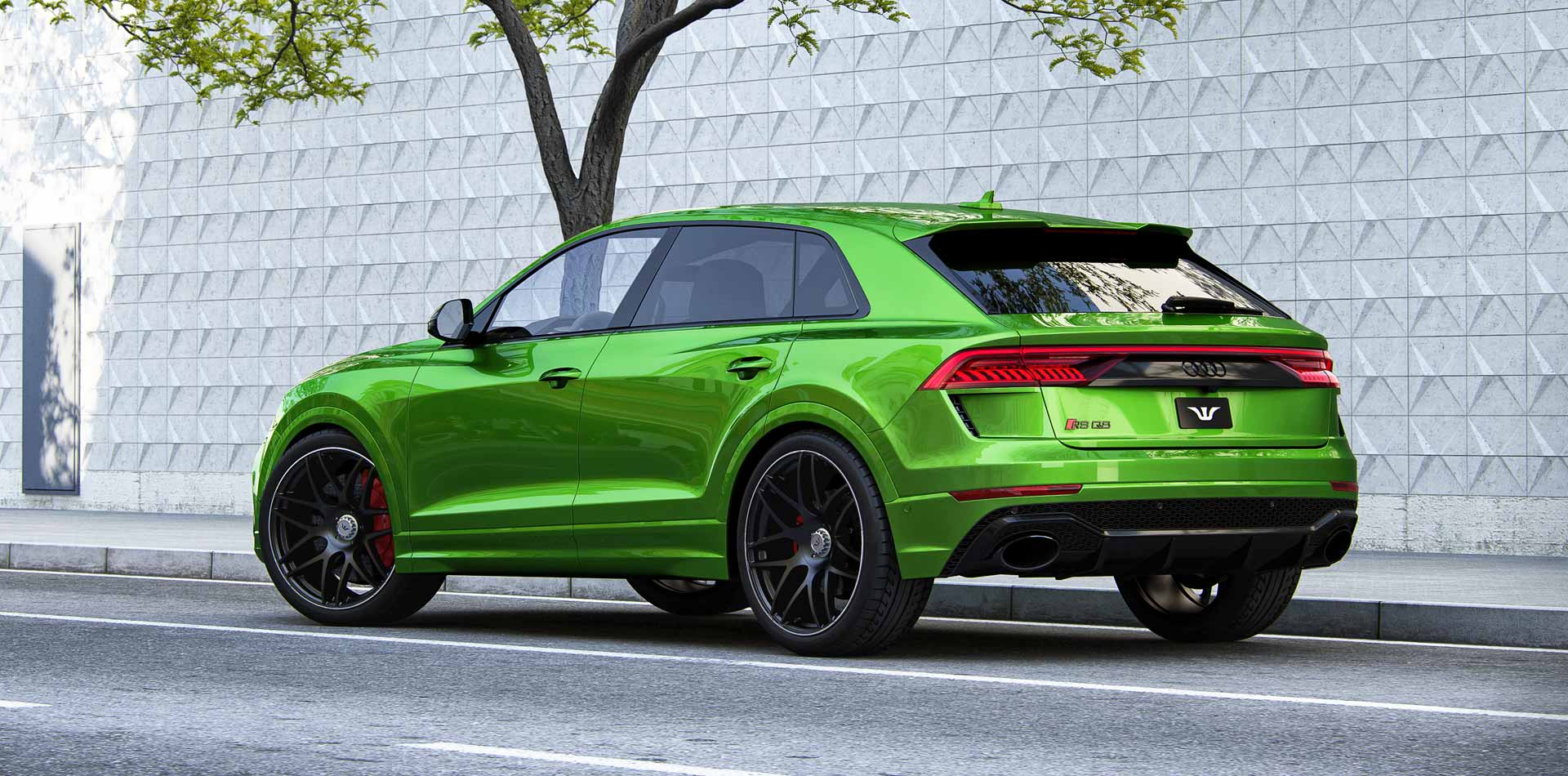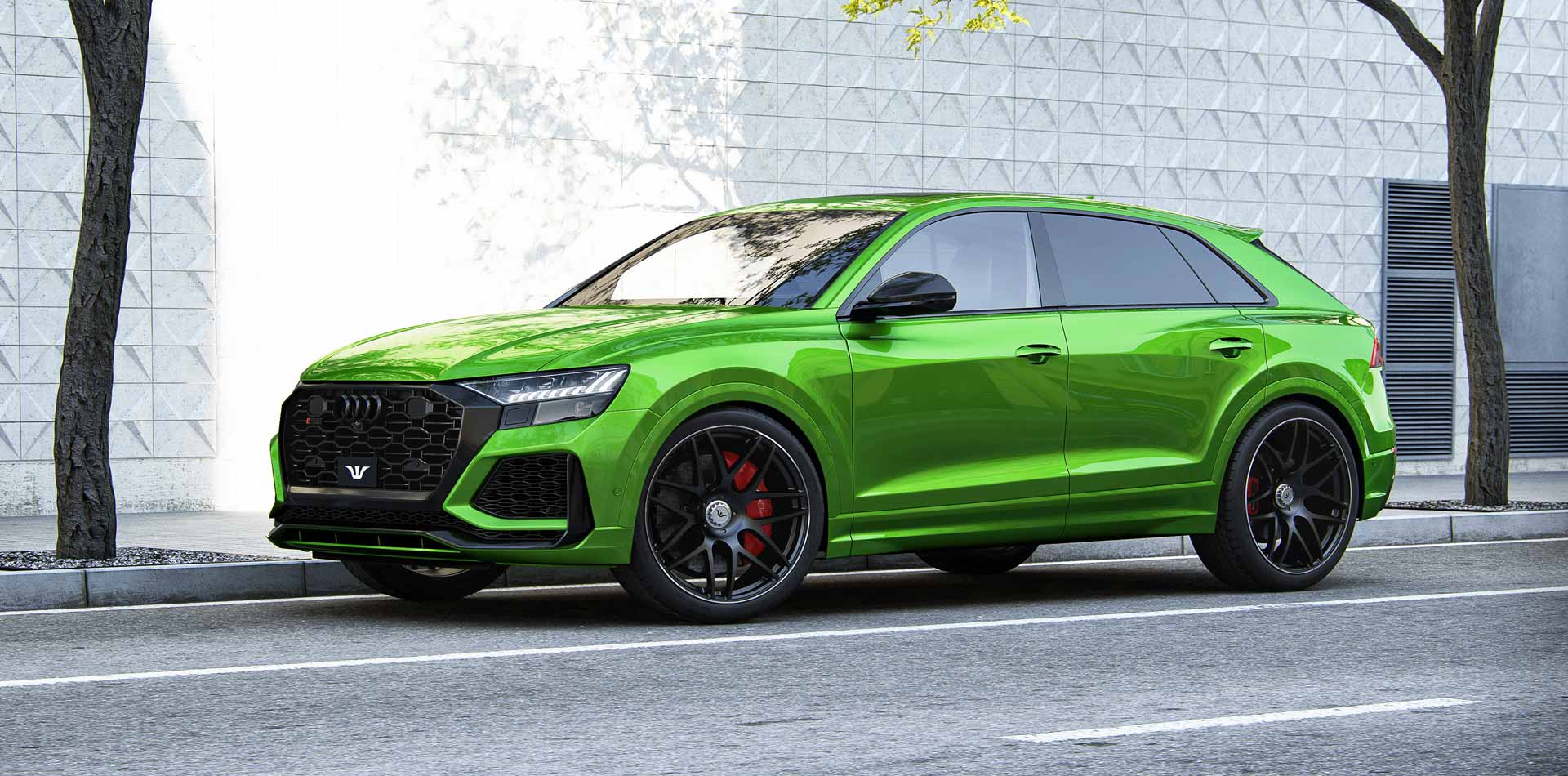 While a Stage 5 kit sprint time has not been specified, we can imagine the rough ballpark figure with a little math/guestimation. The stock Audi RSQ8 does the 0-100 dash in 3.8 seconds with 592 horsepower. Increasing the old hp by almost double, it's safe to say the Goliath will clear the 2.5-second mark easy. At the very least.
Wheelsandmore's Audi RSQ8 Goliath will set you back approximately US$168,000 – that's US$113,000 for the stock Audi itself, and US$55,566 for the Stage 5 kit. And if Stage 5 is a bit OTT for you, there's also:
Stage 4 at US$44,191 – 951 horsepower, 1,248 Nm of torque
Stage 3 at US$16,883 – 775 horsepower, 1,058 Nm of torque
Stage 2 at US$10,369 – 715 horsepower, 928 Nm of torque
Stage 1 at US$2,832 – 700 horsepower, 919 Nm of torque
Find out more over at wheelsandmore.de.