Sorry to squash your dreams up front, but Audi has confirmed that there is no way in hell this one-off Dakar-ready creation will be going into production.
In fact, it was actually the brainchild of a bunch of young Audi trainees ahead of this year's Wörthersee motor show, after they were tasked with reinventing the iconic Audi TT.
What resulted was the Audi TT Safari, a concept that takes the brand's Quattro mantra to extremes, with huge flared guards accommodating massive rolling stock with extreme off-road rubber. The hardcore offload racer wears its own distinctive race livery and its dark body is highlighted with striking yellow graphics.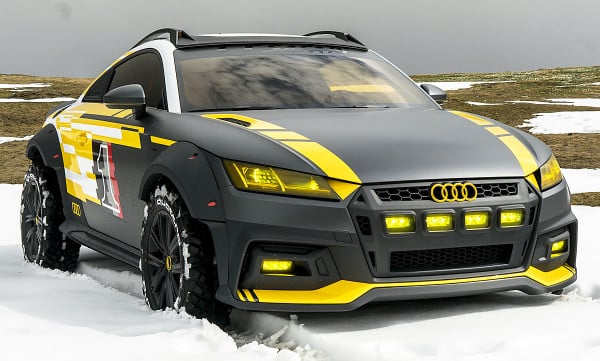 What was once the rear window is now replaced with custom made storage for an additional two, full-sized spare wheels. Four high-powered spotlights have been integrated into the front bumper assembly just under a revised Singleframe grille, along with additional driving lights mounted on each side of the front air dam.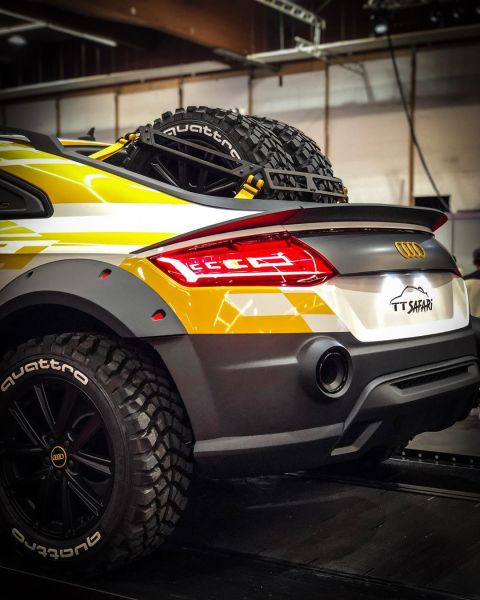 Side sills have been seriously beefed up for added protection and custom roof racks have been tailored to match the TT's sweeping roofline.
Even the possibility of a limited production has been ruled out by Audi, so you can only hope this isn't the last time we see this bad boy in the public eye.
RELATED: Audi's TT Finally Sheds The 'Hairdresser' Stereotype With The 2018 RS