Merchants of high-end leather goods, Berluti, has presented the world with something that's just a tad different from their usual apparel and ready-to-wear offerings. Dipping a toe in the motor game – and with beach lifestyle specifically in mind – here comes the Berluti Dune Buggy.
"Capturing the nostalgia of the '60s", the Berluti Dune Buggy utilises a Volkswagen Beetle chassis with a custom polyester shell. Under this shell, you'll find an air-cooled 1600cc engine capable of producing 90 horsepower. Which should be enough to zip from one end of Coogee Beach to another.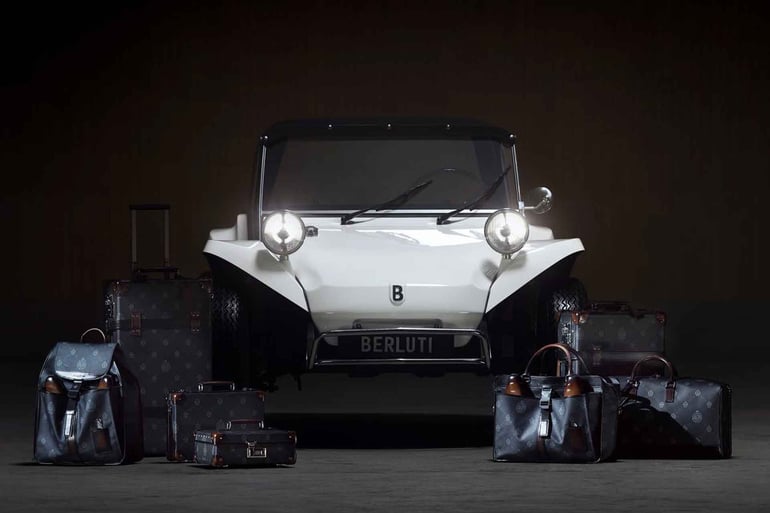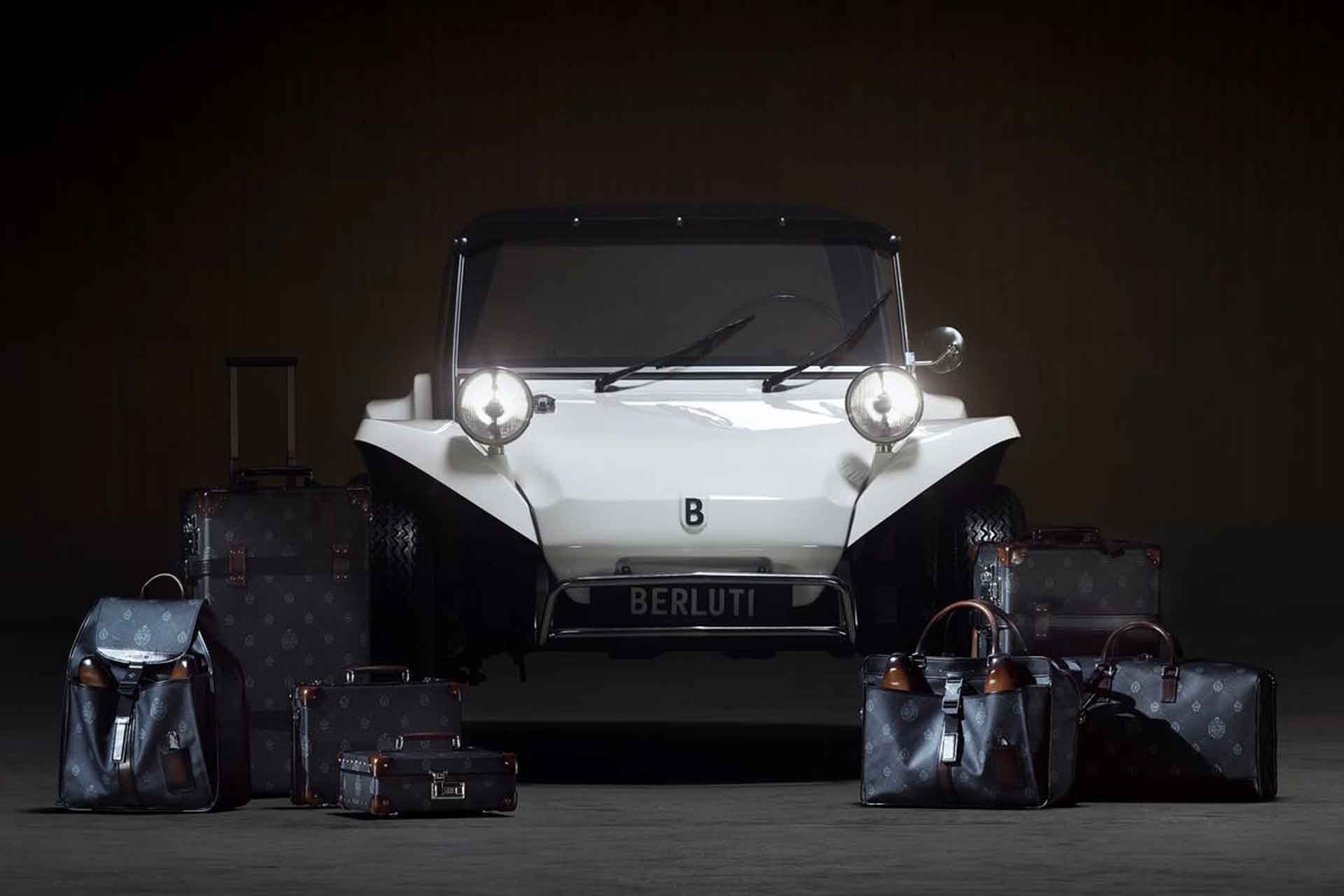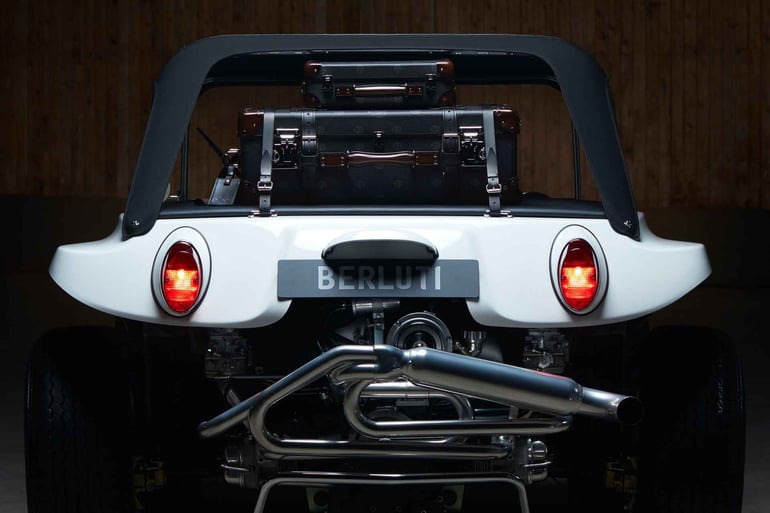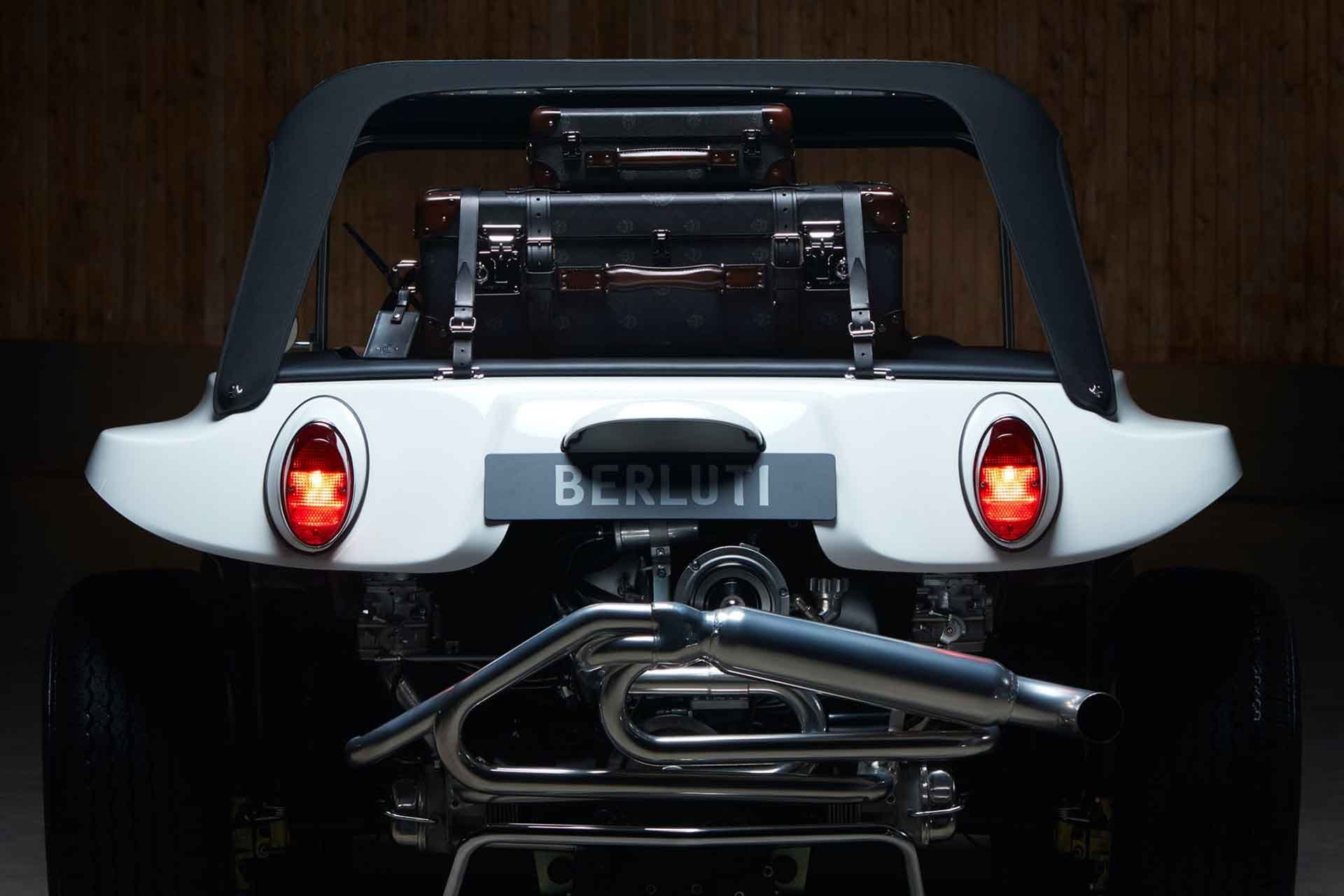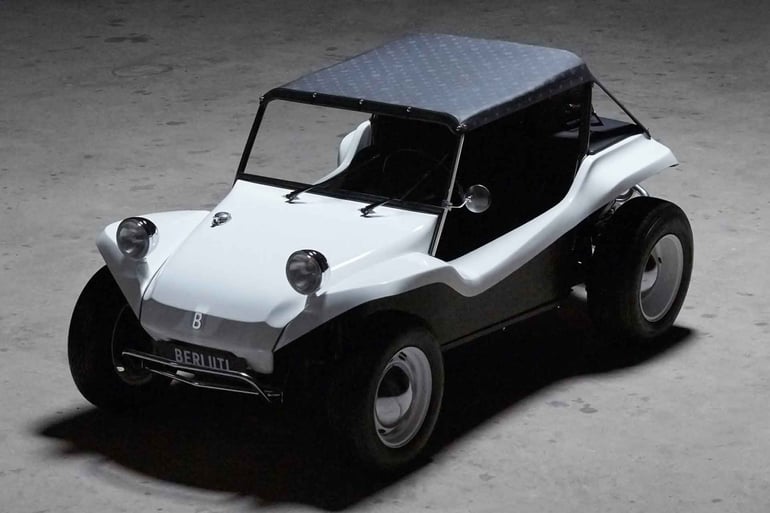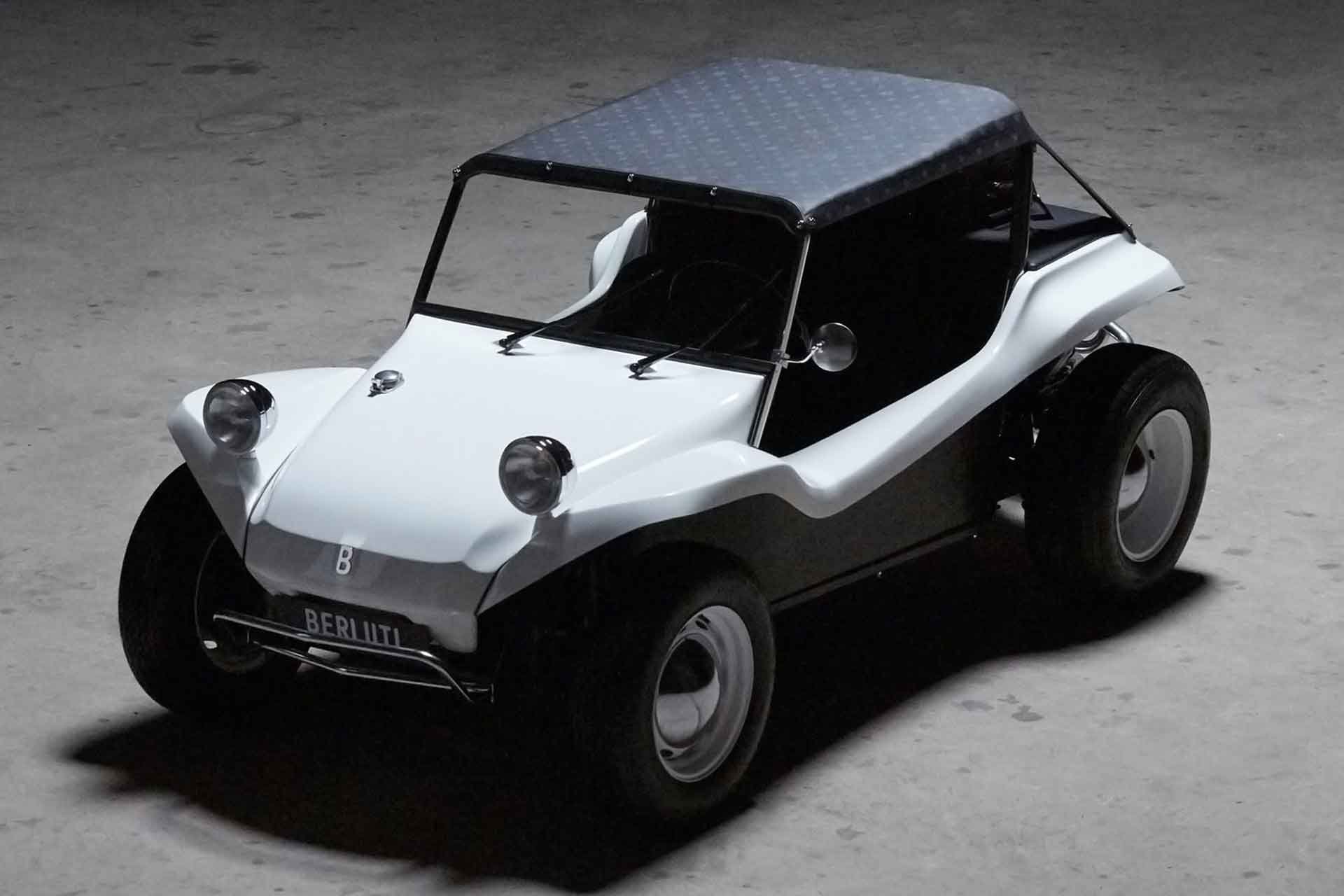 Onto the interior, Berluti's signature leather makes an appearance – on the twin bucket seats, steering wheel, dashboard, and even gearshift. The removable top, while only canvas, also happens to be Berluti's own – shocker, right? Additionally, the roll bar can serve as a surfboard rack.
The Berluti Dune Buggy is now available for special order. As of yet, the price has not been publicly disclosed. I can't imagine, however, that it'll lean anywhere towards the "surprisingly affordable" end of the pricing spectrum. Although it does come with a removable luggage carrier… if that does anything to push you over the edge of consideration.
Find out more over at berluti.com.