With a net worth of roughly US$87.4 billion LVMH Chairman And CEO Bernard Arnault is France's richest man, and indeed one of world's wealthiest. Such is Arnault's sway in the world of luxury, he's earned nicknames like "the wolf in cashmere" and "the emperor of luxury". So it's no surprise that Bernard Arnault's yacht Symphony is about as luxurious as they come.
Out of the famed Dutch shipyard Feadship, Symphony measures 101.5m (333 ft) and cost an estimated US$150 million to build. An immeasurable fortune for some, but a veritable drop in the ocean for Arnault.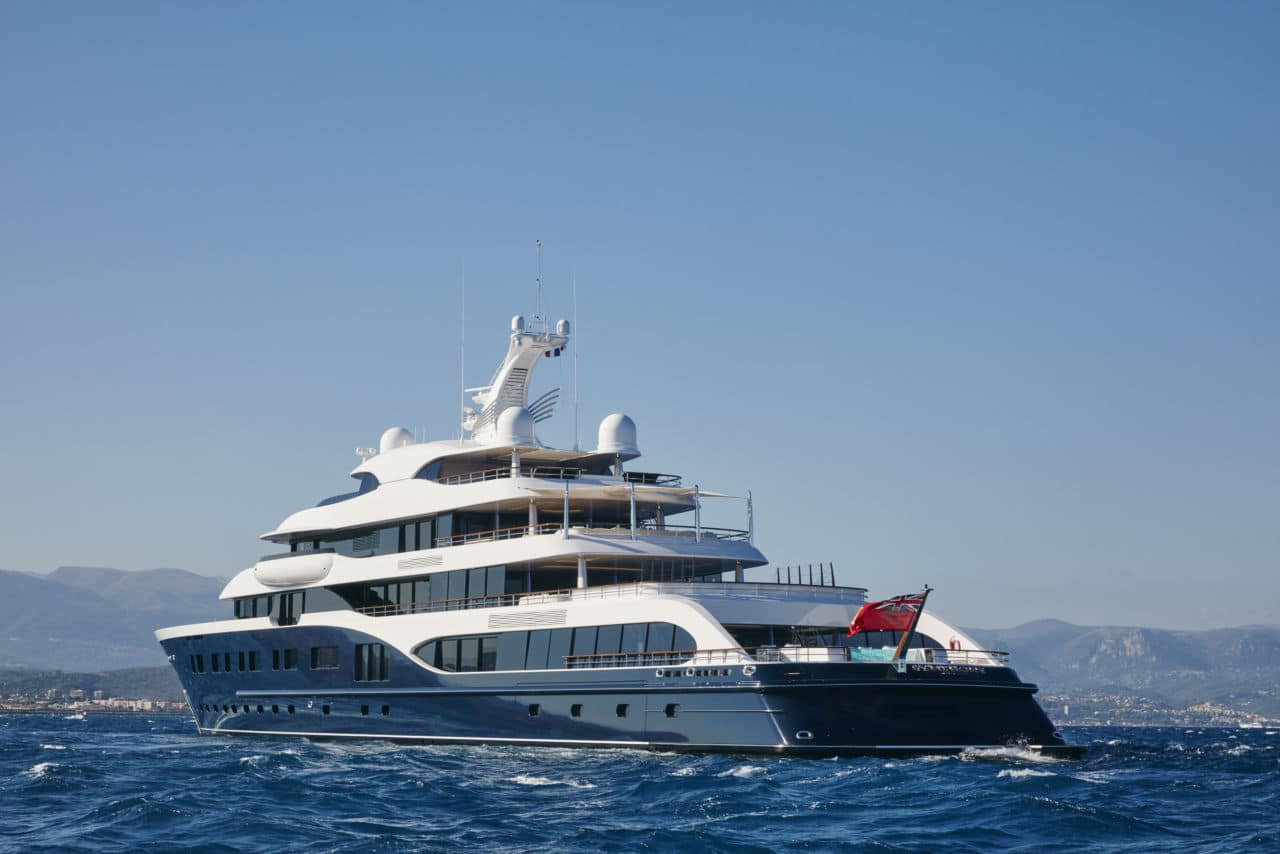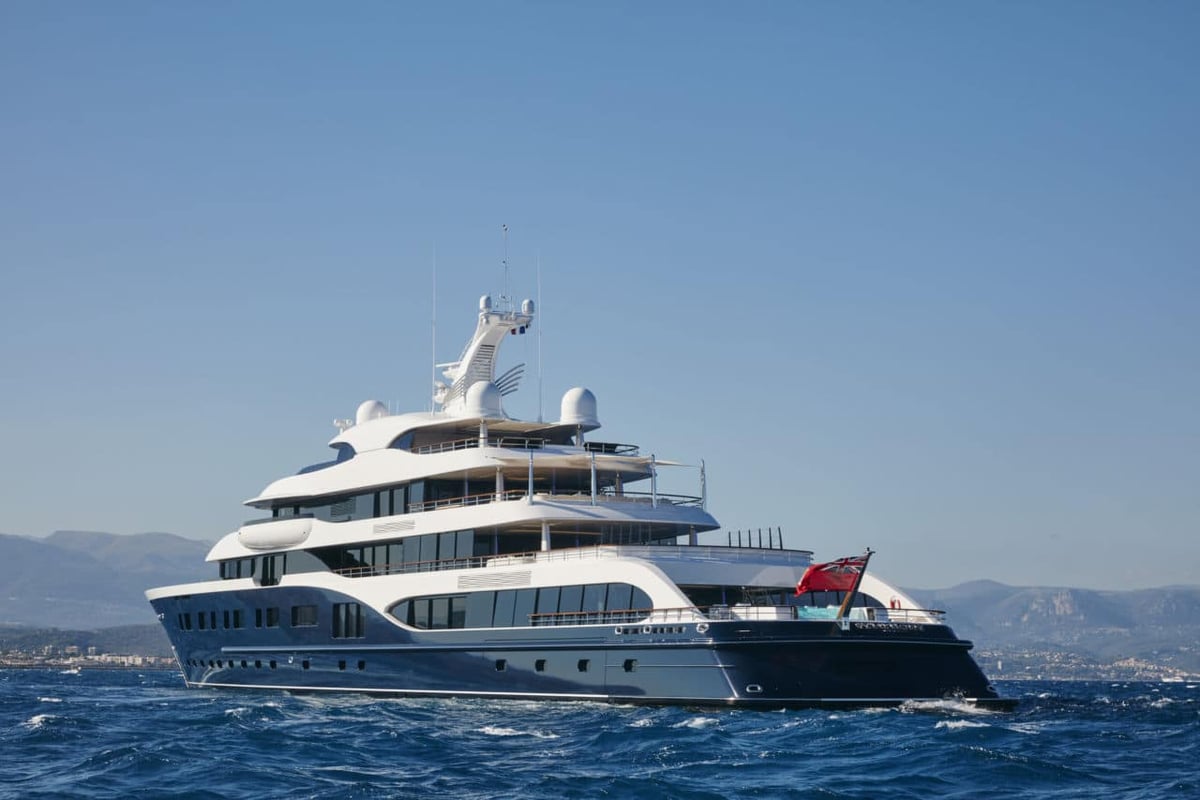 In 2015 when it launched, Feadship Symphony was the first Feadship to cross the 100m mark sporting six decks of sumptuous facilities and technical excellence, including a helicopter pad and expansive 'beach club' at the rear.
RELATED: Watch A 4K Construction Timelapse Of Feadship's Lonian Superyacht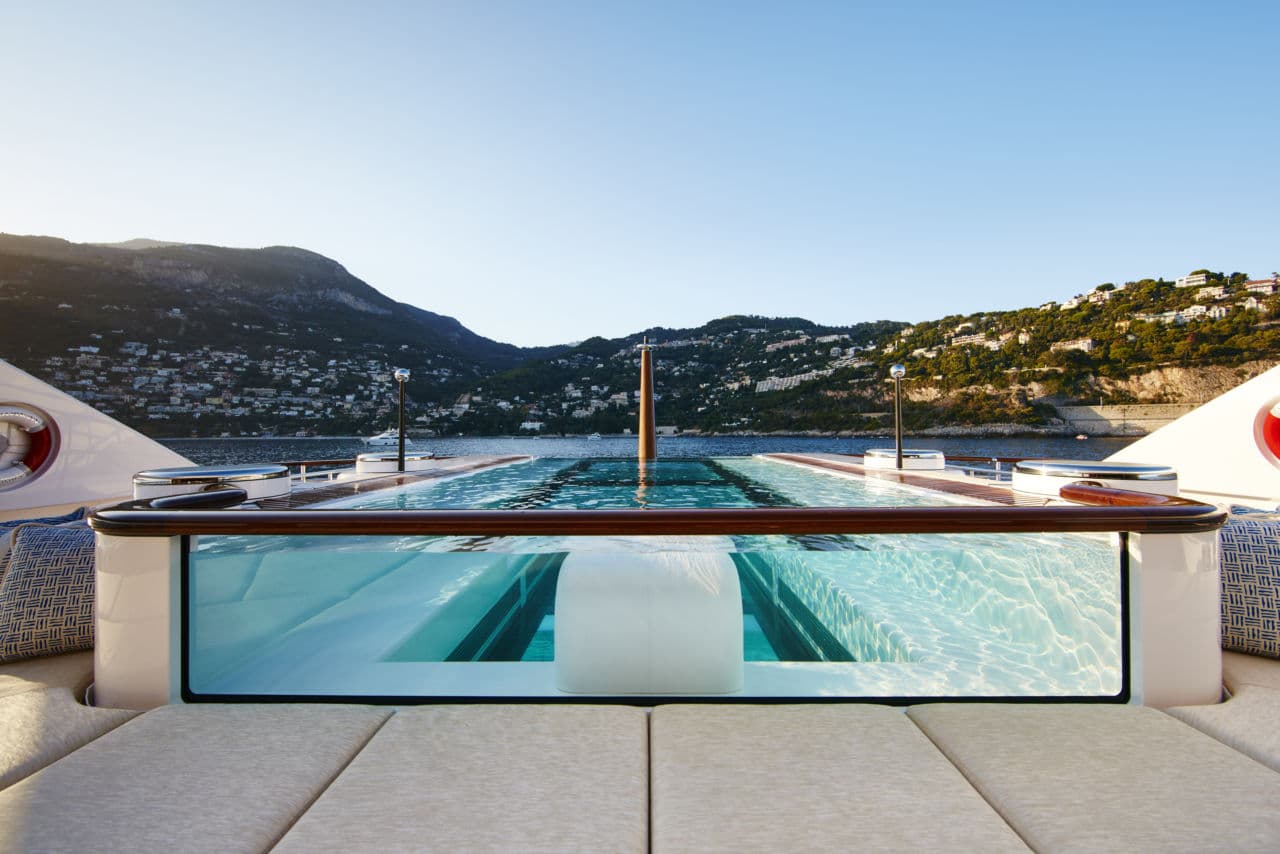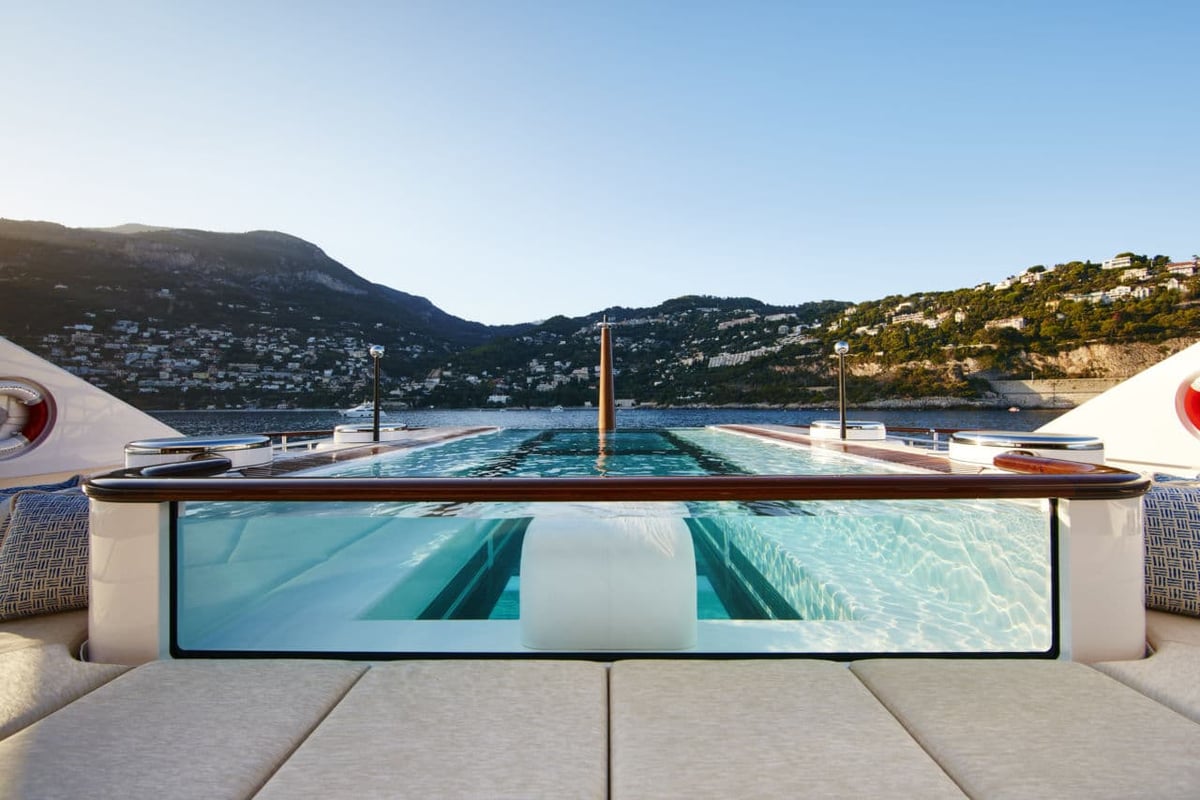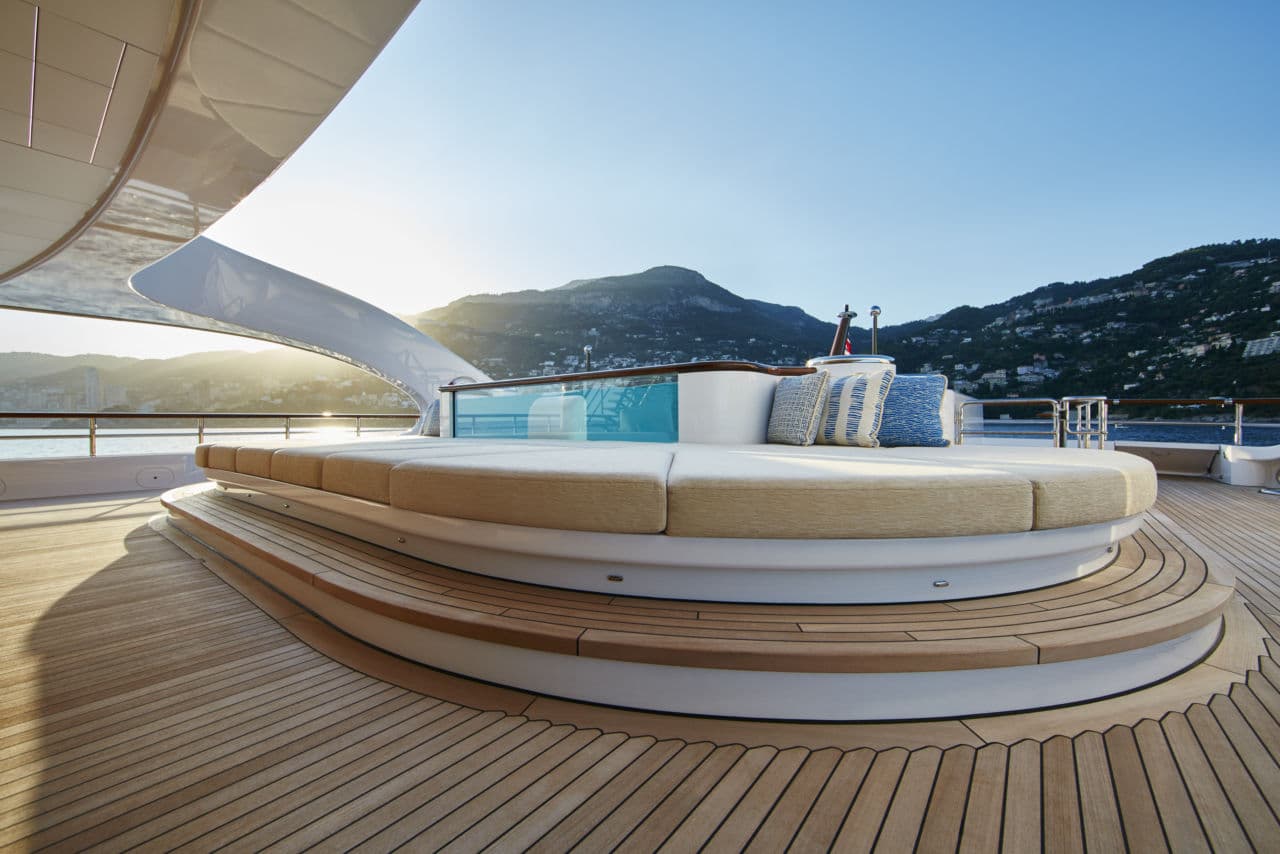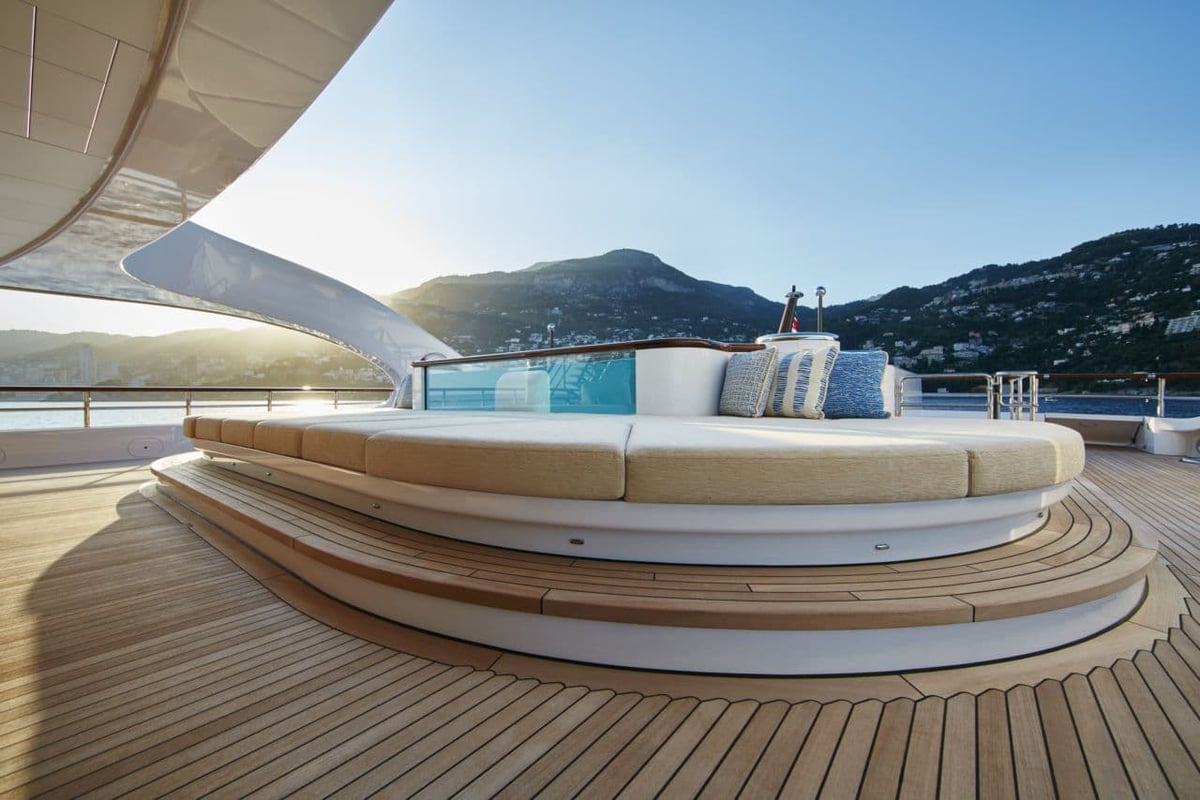 The sun deck is home to an observation lounge, bar and Jacuzzi, while the bridge deck includes a large terrace with an outdoor cinema. A vast owner's deck includes a beautiful full-beam stateroom with double bathrooms, dressing rooms and a sauna, a forward terrace with Jacuzzi, a private office and a study, a lounge and a spacious aft deck area for lounging with a dining table for twenty.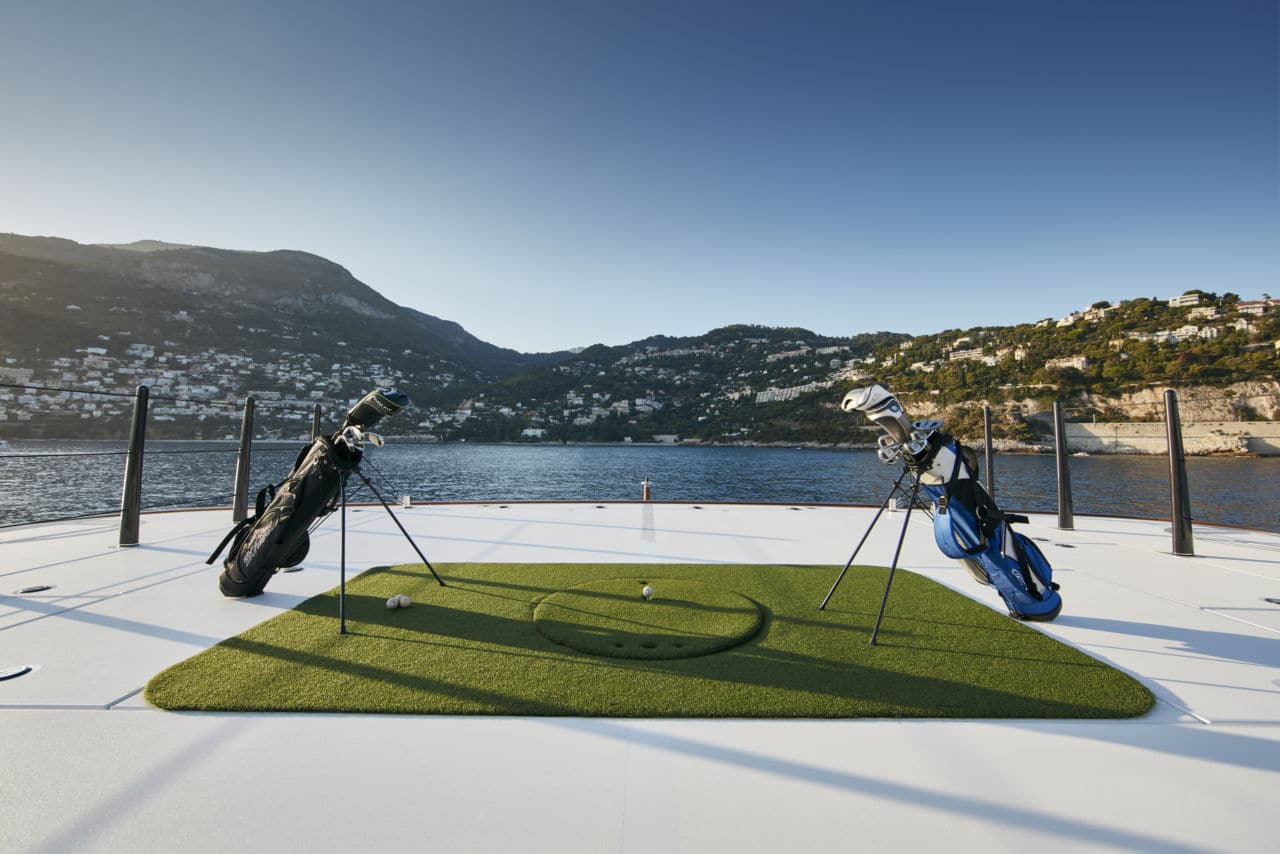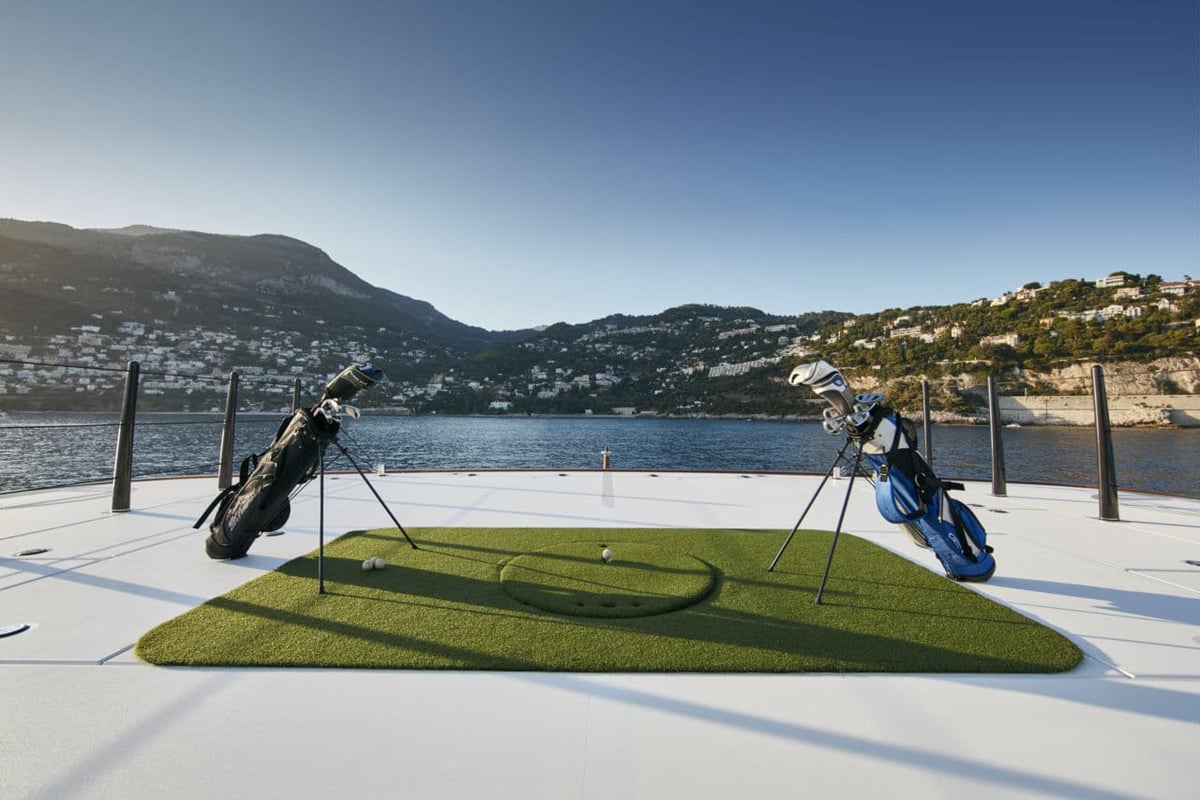 Among the many fine features found on the main deck is a 6-metre contraflow swimming pool, complete with its own waterfall. The lower deck is home to an ultra-high definition cinema, a lounge area below the glass-bottom swimming pool, the beach club, a dedicated golf tee area with biodegradable balls and a wellness centre.
The 8 stateroom yacht has been designed as the ideal place for its sixteen guests to enjoy themselves, with 27 crew on hand to tend to their every need.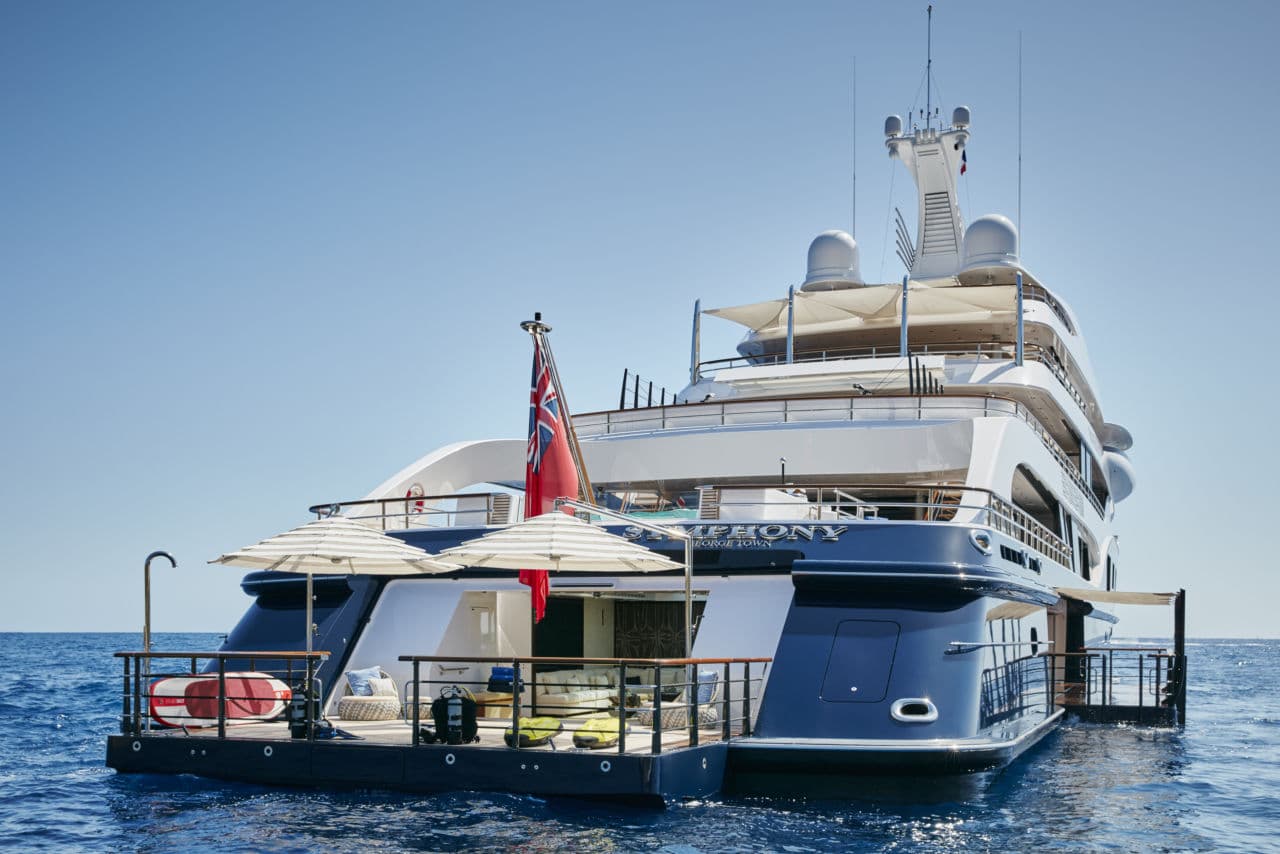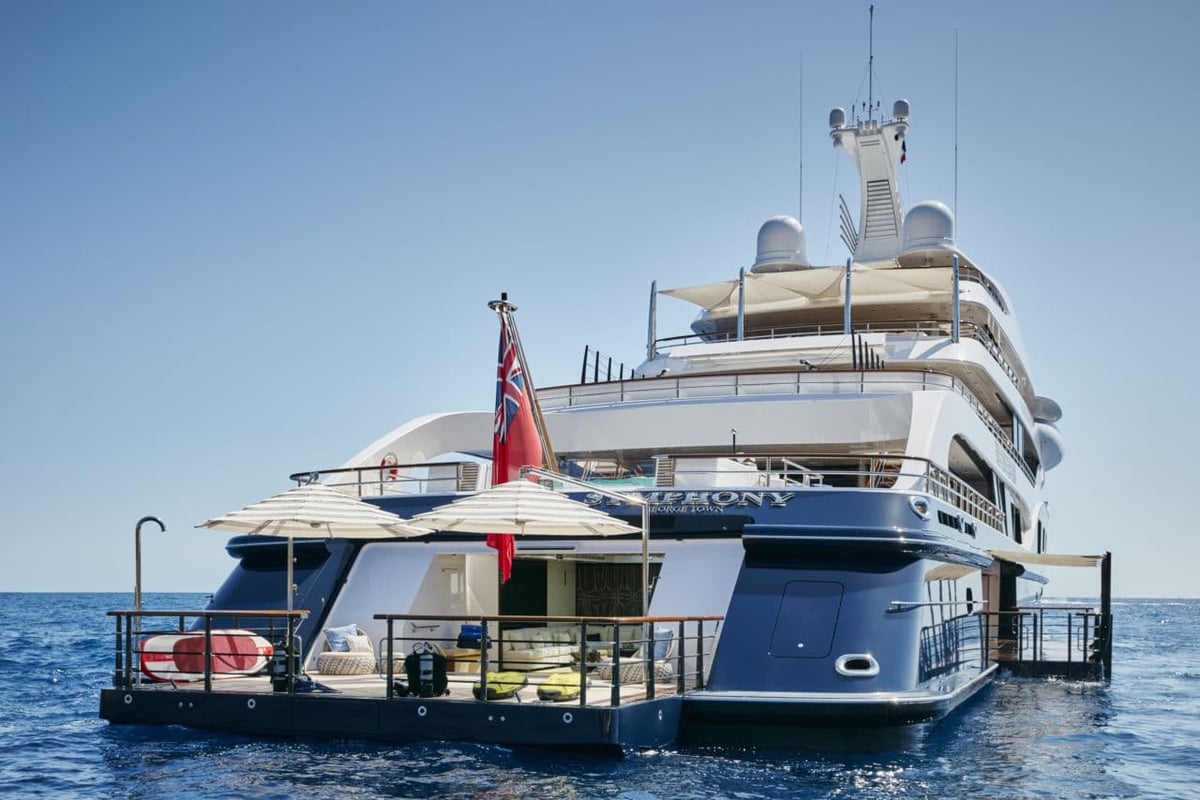 Bernard Arnault's personal interest in the sector began with the conversion of the 70m Amadeus from research vessel to luxury yacht in 2007. The following year LVMH led an acquisition of British yacht manufacturer, Princess Yachts which saw L Capital, a fund controlled by LVMH, gain a 70% controlling stake in Princess Yachts.
LVMH later acquired Royal Van Lent, a shipyard part of Feadship, which not only built Bernard's latest beast but remains a part of LVMH's portfolio to this day.