Bigger isn't always better, but when it comes to superyachts, size certainly counts. That's exactly what the new owner of the Lürssen-built superyacht Blue are getting, which has just set sail for the first time as one of the largest vessels to leave the boatyard at 525 feet long (160 metres).
After successfully completing its sea trials at the end of last month, Blue was officially released from the German yard to its owners, who are likely looking forward to enjoying everything the behemoth vessel has to offer. This includes not one, but two separate helipads, an enormous swim platform next to the beach club, and much more.
While the details of Blue's interior have been kept private, it's understood the Lürssen boatyard worked very closely with the team from Terence Disdale who designed everything from the cabins to the lounges. Without a doubt, it's fitted out like a 7-star hotel, which is nothing less than what you'd expect in a vessel of such grand scale.
---
---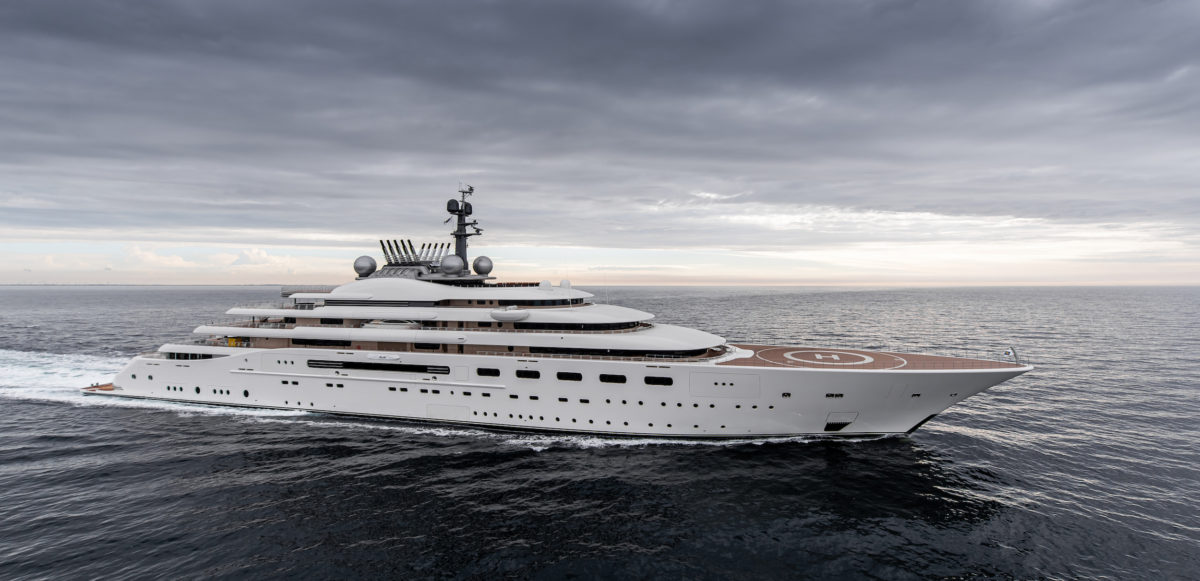 RELATED: Inside Aussie Rich Lister Ian Malouf's Stunning €35 Million Superyacht Rebuild
Powering the Blue is an in-house designed and very efficient Diesel-Electric Hybrid Propulsion Concept, which consists of two diesel engines that drive two controllable pitch propellers at high speeds, while electric propulsion is able to kick in at slower speeds. It's also equipped with a state-of-the-art exhaust after-treatment system that is aimed to keep vibration, noise and nitrogen oxide levels as low as possible.
"We are very proud of Blue as yet another statement of Lürssen's ability and desire to build yachts that meet all of our exacting owners' requirements, guided by our core focus of expert engineering, beautiful design and being a proud market leader in developing sustainable technologies," explained managing partner Peter Lürssen.
Blue is currently following a course to the Mediterranean from the Lürssen yard, where its owners are patiently waiting for the superyacht to arrive and set sail once again.