An entire boat packed with $50 million (AUD) of Colombian snow has gone missing in the South Pacific. And believe it or not, the details of this story only get wilder from here…
Last week, eleven duffel bags of the old Escobar lunch special was discovered, unearthed, and hauled off by a humble fisherman. As both local and Australian authorities would later reveal, and our enterprising fisherman would later discover firsthand, the Florida kilos were buried under the beach by pirates.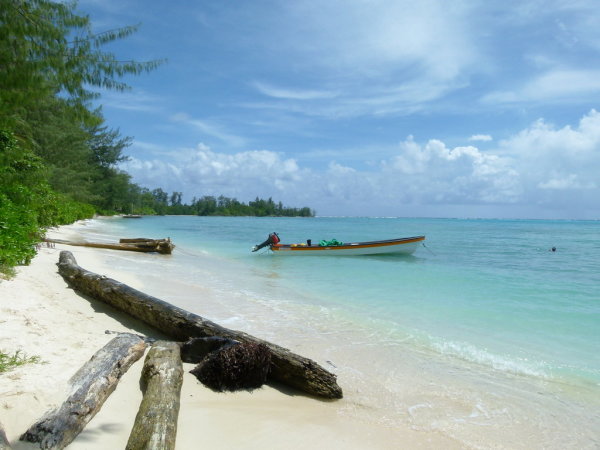 Now, this is where shit gets even more interesting…
---
---
The fisherman dragged his powdered payday back to his village on the island of Budi Budi, roughly 700 kilometres east of Port Moresby. A few days later, a group of not-so-friendly Asian men with not-so-friendly looking tattoos arrived on an unregistered trawler to relieve old mate of the merchandise. As you can imagine, they were quite eager to reclaim what was ostensibly theirs.
From there, it was only a matter of further escalation. The trawler stocked with devil's dandruff became the target of a 400-kilometre aquatic chase, PNG Navy and Australian air surveillance hot on their pursuit. After moments that rivalled the imagination of Hollywood, law enforcement eventually intercepted the runaway sea vessel and arrested the daring smugglers. It was determined that six of the men were from Hong Kong, and one man from Montenegro (always a token Montenegrin somewhere). It was also determined that they had intended to ship the goods to Australia.
At this point, you'd think the story just ends there and any other day, I'd be inclined to agree… but it doesn't.
When PNG officers attempted to conduct a full search of the trawler, they discovered it had been rigged to kill and rigged to blow. The international pirates had pumped oil and petrol fumes into the engine room, filling it with toxic fumes (a "keep out" sign if I've ever heard one) and primed it for a dramatic explosion.
RELATED: Chinese Billionaires Are Hiring Trained Thieves To Steal Back Art From European Museums.
"Our men couldn't get into the interior," says regional PNG Chief Inspector, George Bayagau.
"There was diesel poured inside and there was grease all over and it made it very, very difficult."
---
---
Far too heavy of a vessel to tow back, authorities had no choice but to take no further action, effectively abandoning the staggering $50 million worth of bugle in the middle of the ocean. Instead, they redirected their efforts to transporting the pirates back on PNG shore. That's a second prize, I guess.
"All efforts were made to salvage the boat, but it was impossible."
The boat is still out there, drifting alone at sea with a fortune worth of rack and antics presumably intact. All that the responding officers managed to retain from this noteworthy bust was a small amount located inside a cigarette packet (reportedly, but let's go with it…).
Residents of Budi Budi also kept a single package from our humble fisherman's initial find, containing around six kilos (approximate street value of over $1.3 million). They later handed it over to the police, but most likely with minimal enthusiasm.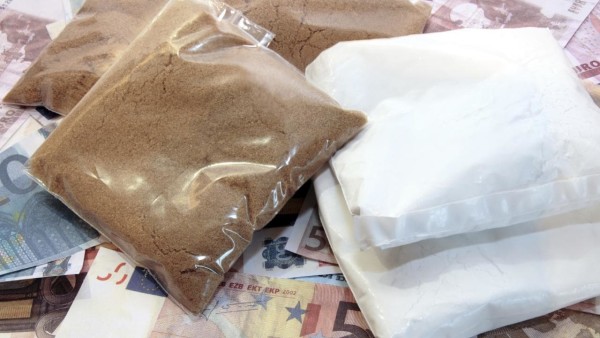 It's out there, fellas. The hunt for White October is on. So charter a speed boat, grab your scuba gear, and proceed with caution.**
[
NOTE:
Boss Hunting does not officially condone the illegal acquisition of any and all narcotics, nor do we encourage putting oneself in considerable risk such as that of boarding a booby-trapped trawler.
]
RELATED: Audi Battering Rams & Wet Paint Signs: The Brazen Ballsiness Of "The Pink Panthers" Jewelry Heists.