Earlier this year, we covered the construction of a luxury sea vessel unlike any other over in Norway. Billed as the world's largest superyacht – as well as being the world's first 'yacht liner' – Somnio gained all the right kinds of attention; and will likely gain even more when it finally sets sail in 2024. Today, we've been offered a preview of what this 728-feet (222-metre) seafaring beauty will resemble from the inside. More specifically, a gallery of renderings depicting the 39 luxury apartments within Somnio.
With a total build cost of approximately US$600 million (AU$797 million), the starting price for a Somnio apartment is US$11 million (AU$14.6 million), and before you ask, yes – it's only available for purchase by invitation or referral. By last reports, they were selling fast, although the identity of each new owner will apparently remain a "tightly guarded secret" just to heighten the exclusivity factor.
Ranging from 1,600 square feet all the way up to a far more generous 6,500 square feet, according to Robb Report, the biggest residence available spans almost the entire top deck. The 39 apartments aboard Somnio will be distributed across six levels, accompanied by the usual resort-like amenities of exclusive 6-star resorts: fully-equipped kitchen, inside + outside dining spaces, private balcony/terrace, dressing rooms, library, gym, 270-degree forward views, so forth; along with communal niceties such as a lounge in the ship's bow, bars, restaurants, 10,000-bottle capacity wine cellar + tasting room, onboard beach club, water sports facilities, and concierge services catering for every possible need.

RELATED: 73-Metre Superyacht 'TITANIA' To Star In 'The Crown's Iconic Diana Scene
---
---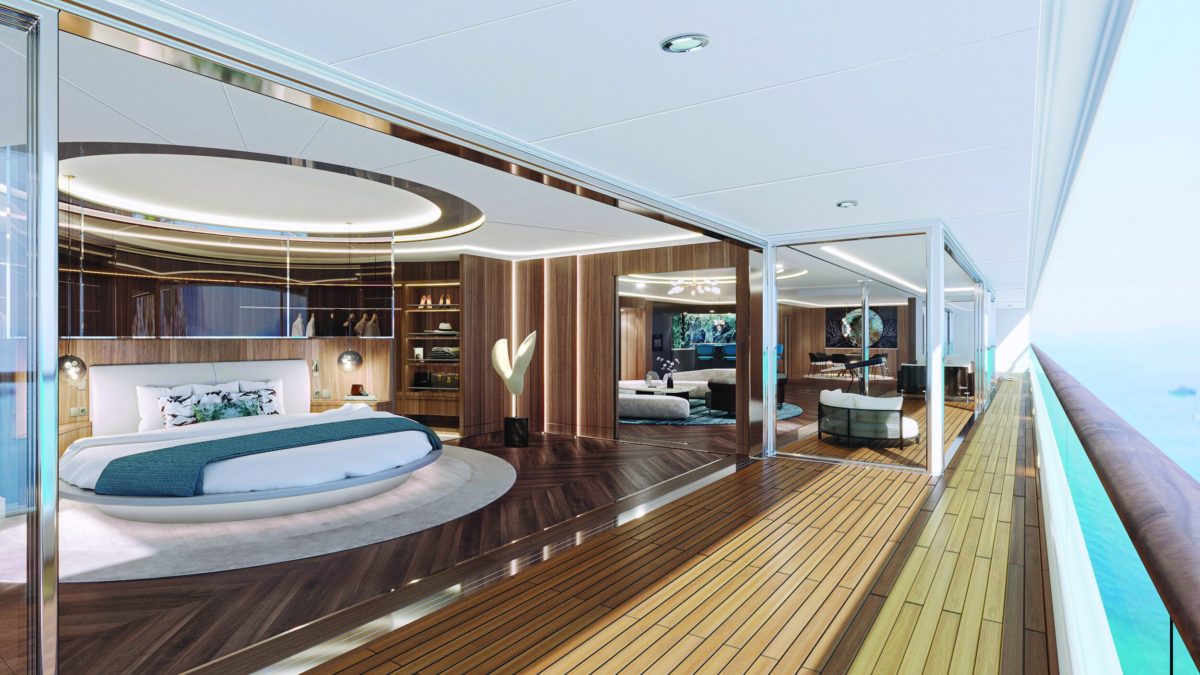 Bespoke is the name of the game here, as to be expected from an eight-figure nautical abode of this calibre. Owners have been provided with the option to tailor their apartments exactly to their liking; working alongside experts from either Winch Design, Tillberg Design, or Luttenberger Design. All three firms have signed on to facilitate the selection of materials, furniture, lighting, artwork, and even to source cutlery, towels, and bedding to dress the joint. But if none of the aforementioned happens to tickle their fancy, owners may also opt to bring in their very own interior decorator.
Beyond the confines of their own apartments, as we've previously mentioned:
The co-owners will also enjoy a truly unique and private high-end lifestyle at sea, with a "never-ending global itinerary" of curated destinations to fulfil a lifetime of travel dreams" on the cards. Focusing on your more leisurely and slow-paced adventures, Somnio will apparently explore the four corners of the globe – from the Mediterranean, to a casual week in New York, sailing straight across South Pacific, the odd remote island, and even offering the cheeky expedition in Antarctica.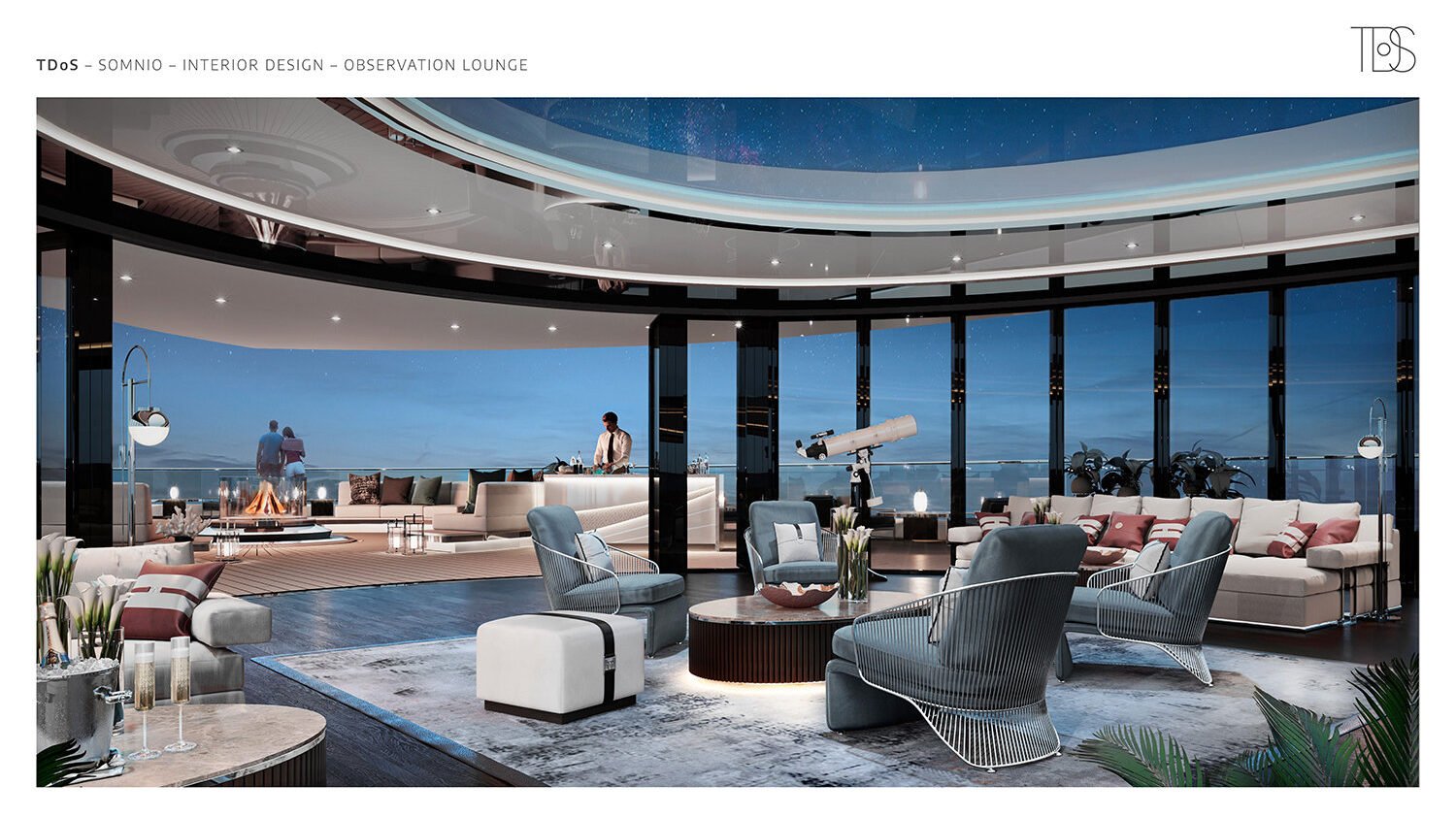 RELATED: Inside The $100 Million Superyacht Featured In Christopher Nolan's 'Tenet'
"Somnio will be the only residential superyacht in the world and has been designed to exacting standards that are commensurate with a life of opportunity," says Captain Erik Bredhe, Co-Founder of Somnio Superyachts and former Master of The World (currently the largest private residential yacht at 643 feet).
"Owners will share a truly unique lifestyle at sea, with a hand-picked crew and a never-ending global itinerary of carefully selected destinations and experiences befitting a yacht of this nature."
"Beauty may be found as much on the inside of Somnio as it is on the outside."
Keep an eye out for when Somnio officially becomes the world's largest superyacht sometime in 2024 – and check out its opulent sea apartments in the gallery of renderings below.
---
---