If you're a billionaire and you don't own a superyacht, there's a reasonable case to be made that you're not enjoying your money as much as you could be. Fortunately, there's virtually zero doubt that Lawrence Stroll is enjoying his wealth to its absolute fullest, as the owner of the Faith superyacht that was recently spotted by Boss Hunting's very own James Want at the Monaco F1 Grand Prix.
As the National Post noticed, this year's Monaco F1 Grand Prix had a noticeably smaller contingent of superyacht owners, thanks mostly to the international sanctions on Russia's wealthiest citizens that have seen billions of dollars of assets seized by various governments around the world. This meant Lawrence Stroll's Faith was one of the largest superyachts in town on race day, with a length of nearly 97m and enough space for a dozen of Stroll's nearest and dearest.
Faith was originally built back in 2017 by the Dutch shipyard Feadship, with an interior that was executed by British designer RWD. It contains cabins for no less than 12 guests, which includes one of the most impressive master suites you've ever laid eyes on, and cabins for a full crew of 31 staff.
---
---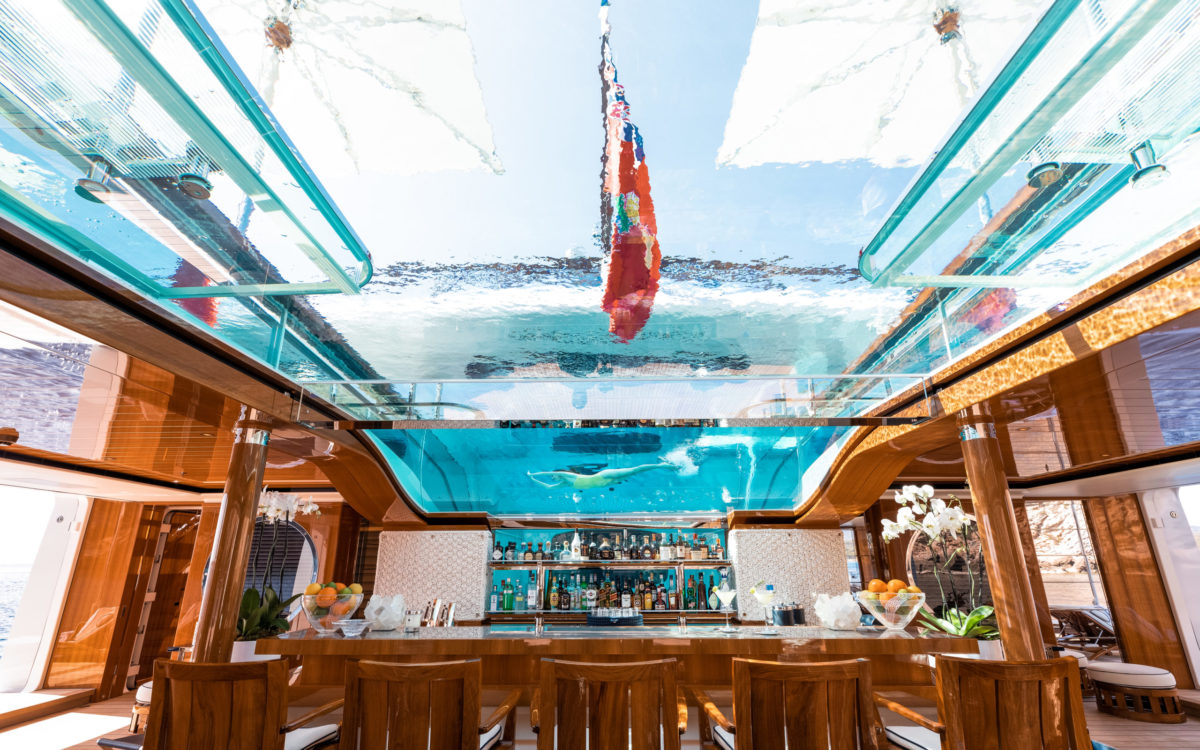 RELATED: WATCH: Conor McGregor Absolutely Sends It In His $5 Million Lamborghini Yacht
As you'd expect from a vessel worth an estimated US$200 million (AU$281,792,000), Faith offers a large lounge area complete with a toasty fireplace, private movie theatre, gym, 9-meter swimming pool, spa and plunge pool, as well as several bar areas to enjoy a spritz in the sun. If that sounded a little too pedestrian for your taste, the superyacht also has a Flyboard (you know, the waterjet powered hoverboard), several jet skis, kayaks, wakeboards and even a couple of water slides.
Powering Lawrence Stroll's Faith superyacht is a pair of MTU engines that see her cruising comfortably at 15 knots, topping out at 17 knots and delivering a range of up to 5,000 nautical miles. As you might expect, however, the Faith isn't cheap and annual running costs are estimated between US$15-$20 million (AU$21-$28 million).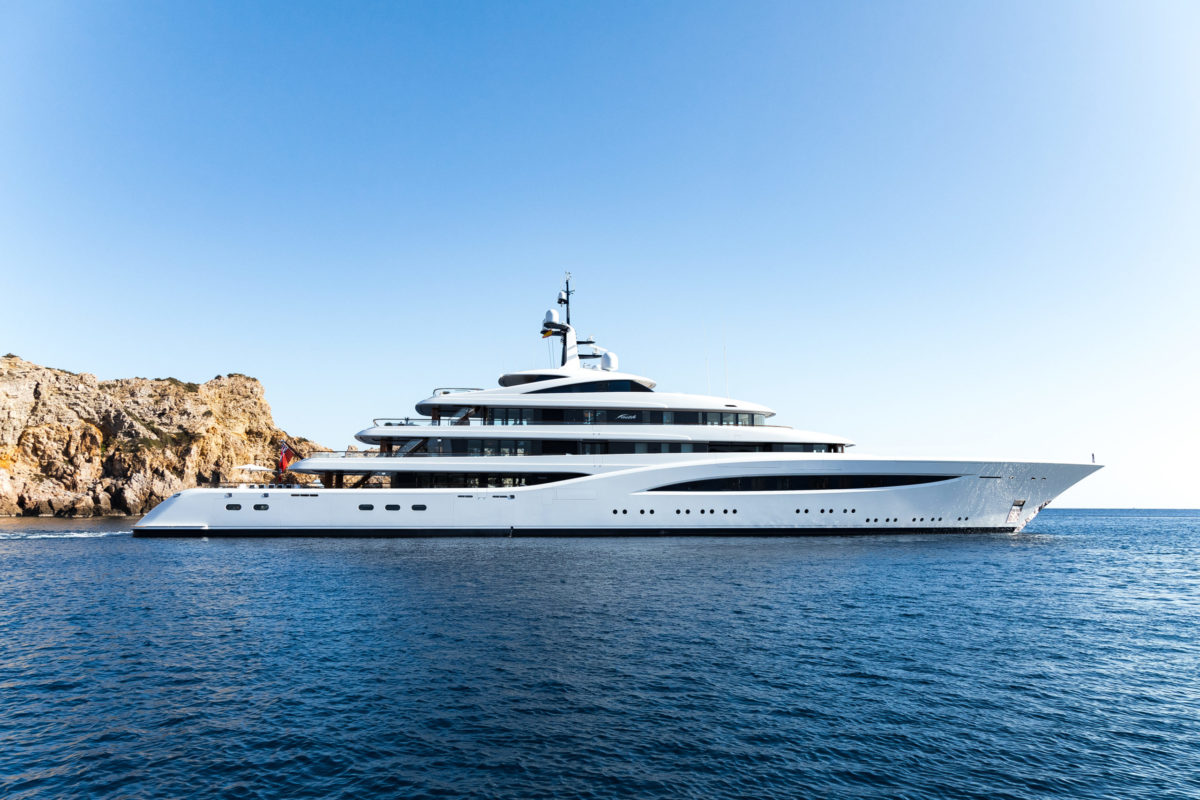 While the Faith is owned by Stroll, it's also available for private charter via Yacht Charter Fleet. For a week on the Faith, you can expect to pay approximately US$1,395,500 (AU$1,965,963), with summer season hotspots including the Amalfi Coast, Corsica, French Riviera, and Sardinia, while popular winter season anchor drops are around the Caribbean.