There are many ways to skin a cat, as the saying goes, and the same is true for entering the yachting game. Sure, you can buy something pre-built and ready for the open oceans, but if you've got something very specific in mind already, then working with a shipyard directly might be the path you need to take. While there's nothing wrong with the former option, the latter is the exact path that was taken in the construction of Resilience by ISA Yachts, which just goes to show what a little bit of taste can deliver.
Resilience was a project that began with a fortuitous lunch between its soon-to-be owner and yacht broker Simon Goldsworthy, where a plan was hatched to buy a 50-metre Italian-built yacht called Dream, which was eventually renamed Resilience. After half a decade of ownership, the buyer was looking for something a little more bespoke and began working with Goldsworthy to design a new build, eventually deciding on ISA Yachts as their construction partner.
After dozens of draft designs and iterations, the new bespoke 65-metre yacht was finally finished in 2021 and was aptly named Resilience, after the first yacht that began the relationship between Goldsworthy and the owner. Nearly a decade after their initial lunchtime conversation, Resilience was a reality and well and truly worth the wait.
---
---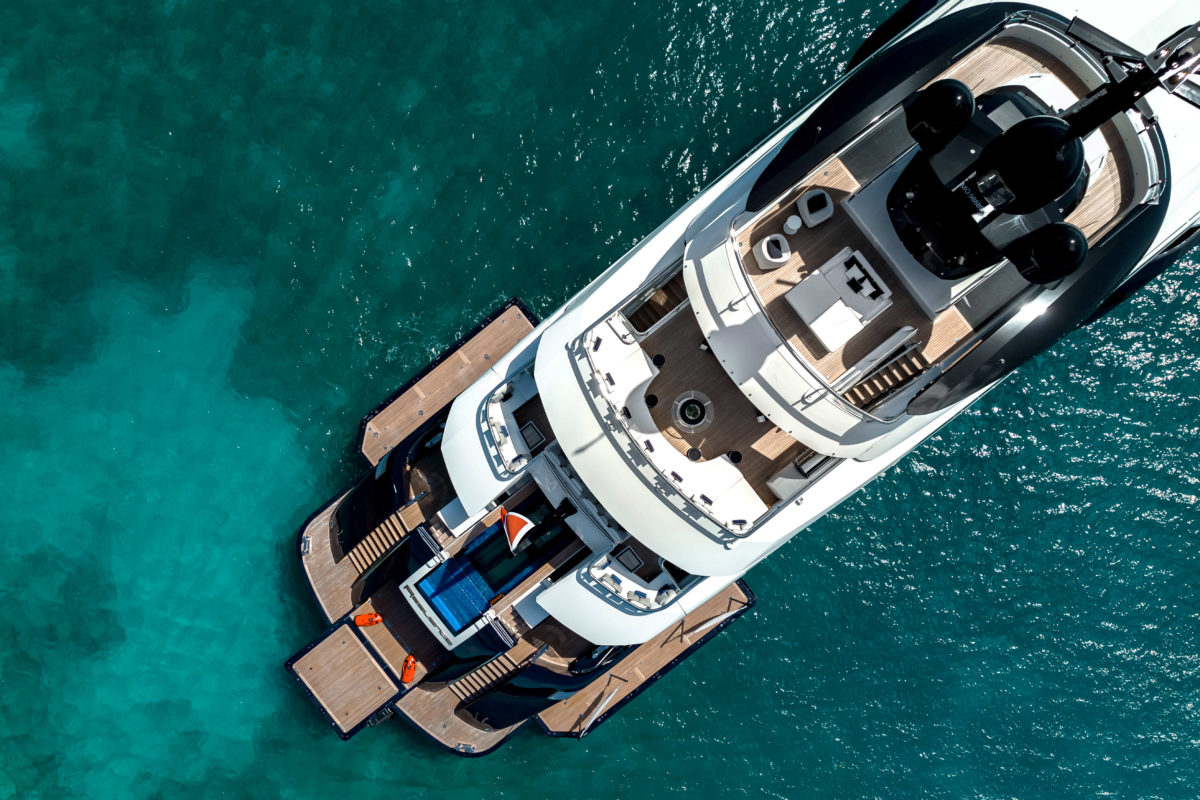 RELATED: Inside Lawrence Stroll's $282 Million Superyacht 'Faith'
Boasting specific length dimensions of 65.5 metres (214.9 ft), Resilience is a truly modern yacht thanks to its blend of classic and more contemporary design cues, featuring an interior that delivers the feeling of a luxury hotel more than a vessel to sail the high seas. With a spacious interior, it features a total of six guest cabins with space for a dozen of your closest friends and family, as well as an additional 16 bunks for the crew.
The yacht features no less than six different decks, all of which are linked via a spiral staircase which is more a work of art than a passageway, thanks to the striking Preciosa glass jellyfish that immediately catches your eye. However, the facilities within the vessel are equally impressive, including several lounge spaces, a swimming platform, bar, gym, sauna, and massage room. If all that wasn't enough, you'll also be able to enjoy the six-metre long swimming pool that takes pride of place at the rear of the vessel.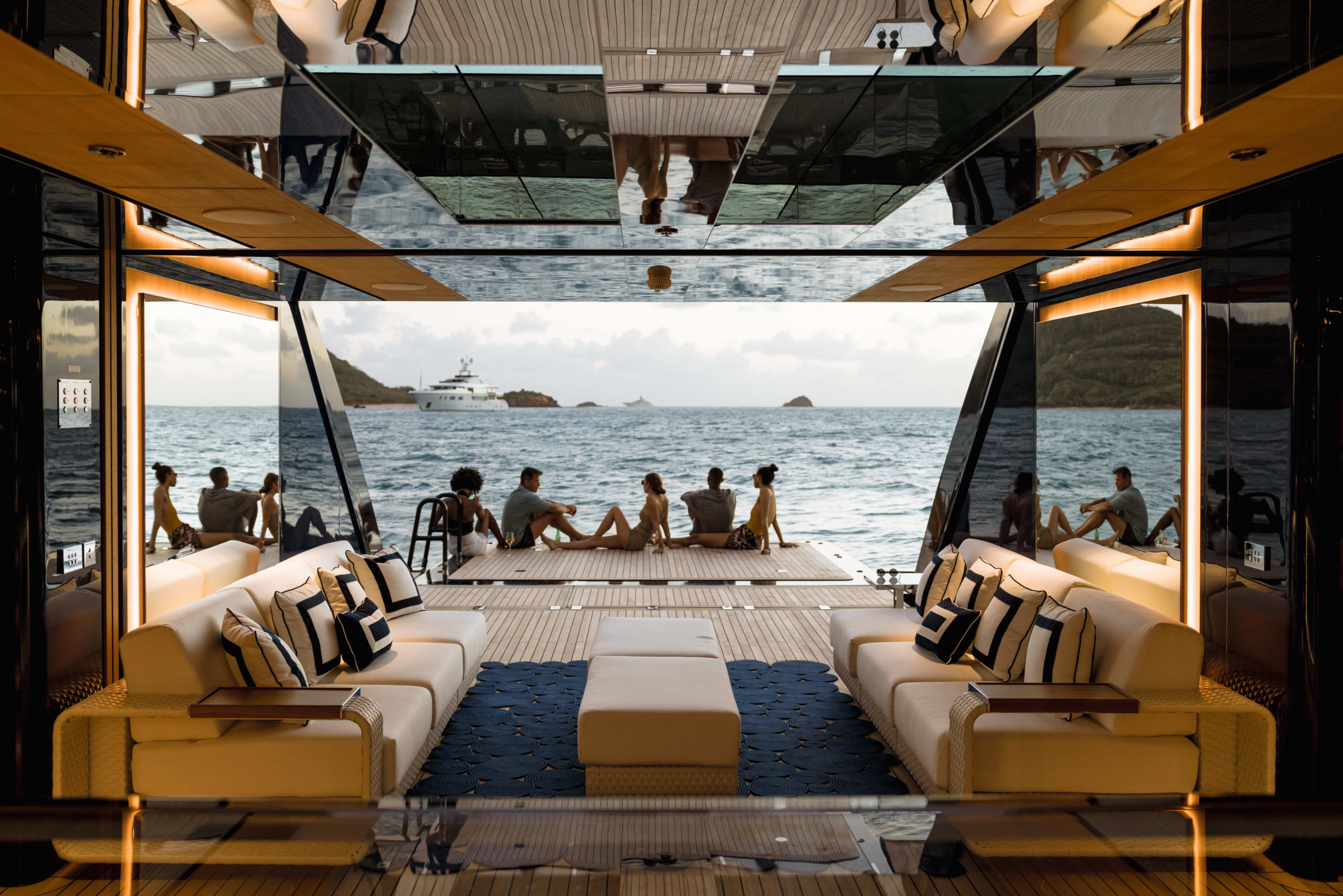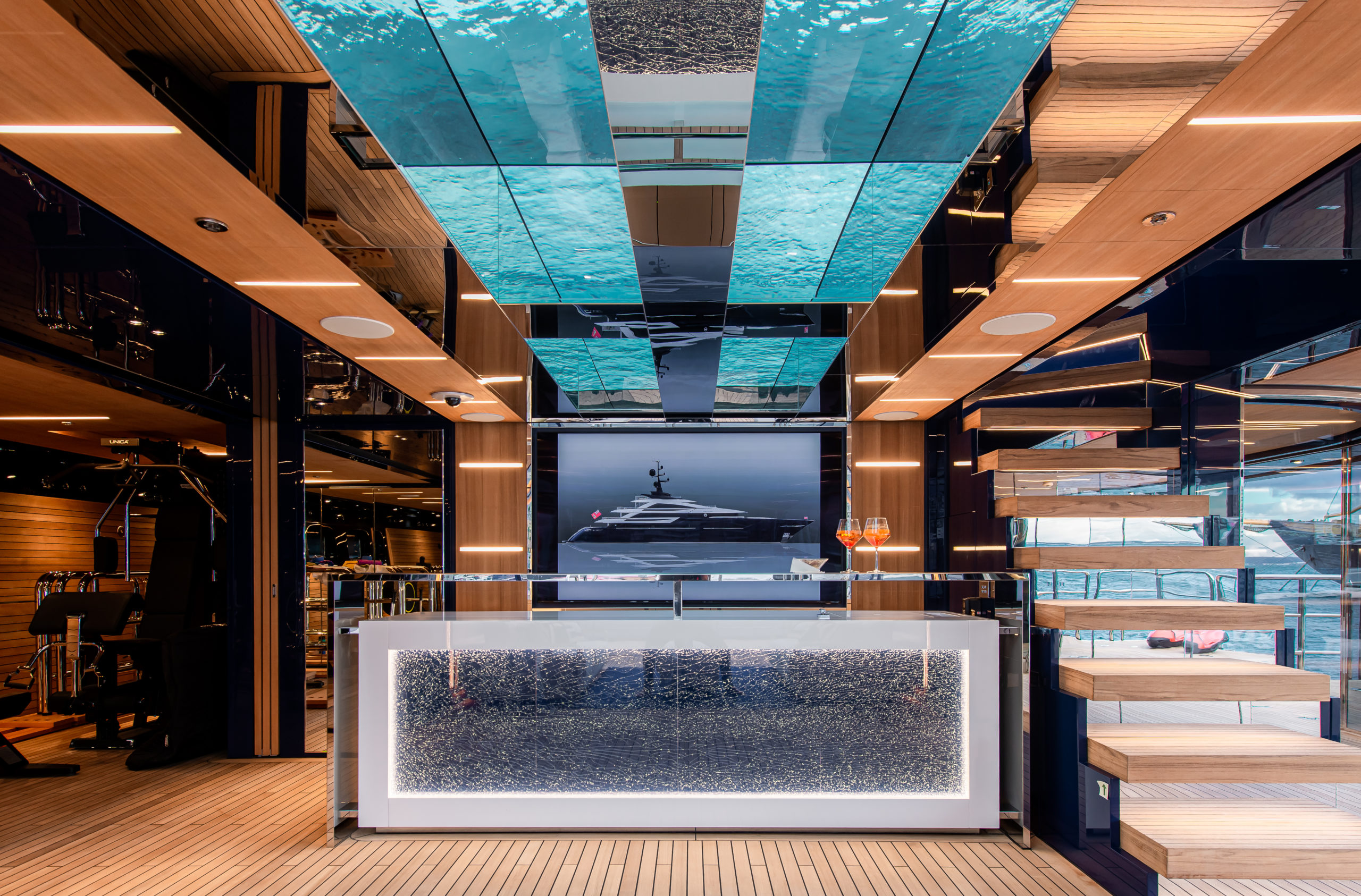 It doesn't stop there. Resilience also has a sky lounge area complete with a self-playing Edelweiss grand piano, outdoor cinema, mosaic-tiled Jacuzzi, and an alfresco dining area. Finally, watersport fans will be pleased with the pair of jet skis and an additional two smaller boats for the crew.
It's truly a special boat, which wasn't simply a box-ticking exercise for its new owners, but a genuinely bespoke boatbuilding process that has resulted in an eye-catching addition to any marina. Best of all, Resilience is available for charter through Goldsworthy's firm Edmiston, from €600,000 (AU$904,515) per week. Perfect for a break from the Australian winter.