Renowned superyacht designer Kurt Strand has done a very naughty job on the Strand Craft V8 Daytona GT, which is liable to siphon the hard-earned paychecks of the world's nouveau riche. Billed as the industry's first V8-powered jet ski, this baby represents the perfect marriage of menacing performance and sleek form factor. And hell… it's almost enough to forget just how obnoxious the entire concept of jet skis really are.
"The creation of the Strand Craft V8 Daytona GT was never about fast pace," notes Strand Craft.

"With love and respect of water at the core, Strand Craft is about quality, advanced technology, high-end technical solutions, safety, and more than five years of development and meticulous testing."
"One thing has to be clear: This is no ordinary watercraft manufacturer."
---
---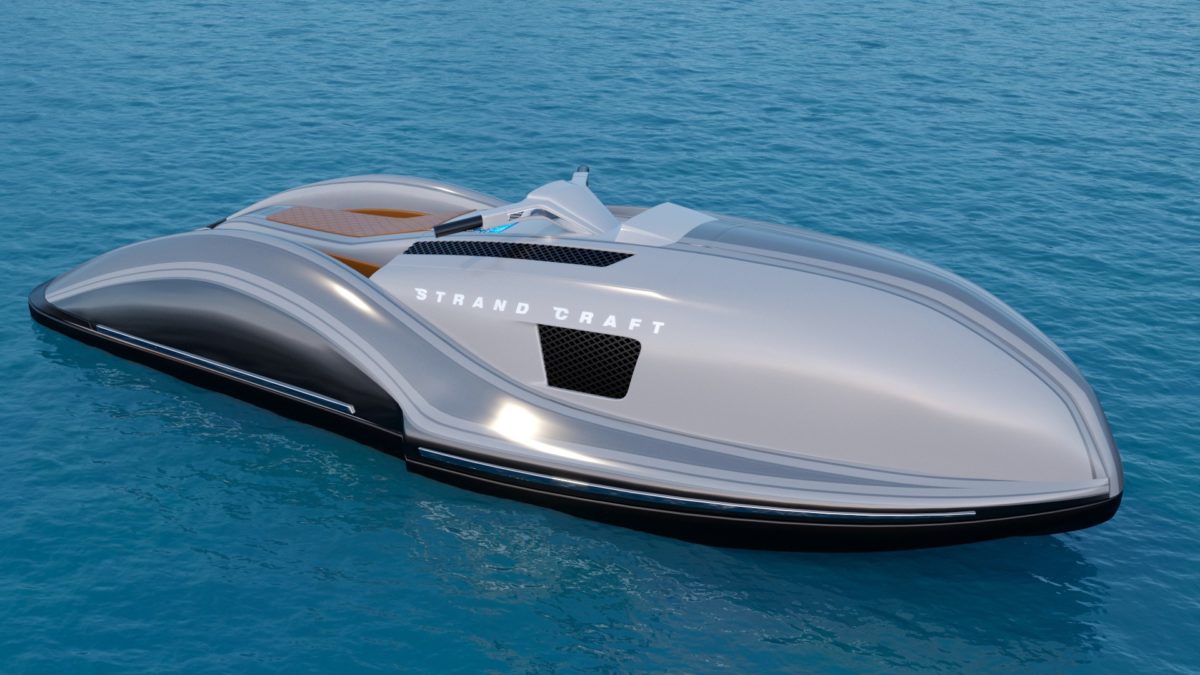 RELATED: The Orca Electric Jetski Proves Electricity & Water Can Mix
The Daytona GT is a noticeably heftier beast than your everyday jet ski. Measuring up to 5.08 metres in length, 1.5 metres in width, 1.33 metres in height, with a curb weight of 567kg, it houses an aluminium 6.2-litre V8 supercharged engine, as well as an 83-litre fuel tank. Top speed and maximum range have not been specified.
The LED touchscreen control console offers a large 15-inch display "easily viewed in sunlight", stereo interface, user-friendly set-up, as well as being capable of monitoring all engine functions. The cabin is also fitted with a sound system to pump tunes on the go, a cooler box under the seat to stash a few tinnies, storage box up front, battery switch, as well as a custom two-tone paint. Because what's the point of doing anything without getting the necessary attention for it?
Other extras available include the following:
Carbon Inlays
Custom wrap
Custom trailer
Custom paint
Carbon fibre body
V8 DAYTONA GT Cover
Wood inlays
Teak wood deck
Retractable tender lifting rings
GPS navigator
Special custom art paint
3D Gold or Silver wrap
Underwater camera
V8 turbo diesel engine
Shock absorbing seat
According to Autoevolution, earlier versions of the Strand Craft V8 Daytona GT jet ski started from US$49,000. As of this moment, however, an official price has still yet to be confirmed. Given how the website has issued the challenge of "you dream it, we build it", we can safely assume those with the requisite scratch and customise it to their heart's desire (beyond the extra options listed).
Find out more below.