From his current position as CEO of Station Casinos to how he – alongside brother Lorenzo and childhood friend Dana White – transformed the UFC into a multi-billion-dollar promotion, there's virtually endless information about how Frank Fertitta III made his fortune. How he chooses to spend said fortune, however, is a little more mysterious (at least for the fun stuff). One such indulgence we know the elder Fertitta brother has treated himself to is the ultra-luxurious Feadship-built superyacht known as Viva, which comes with an eye-watering price tag of US$175 million / AU$252 million.
Conceptualised by Azure Yacht Design & Naval Architecture in collaboration with De Voogt Naval Architects, while also showcasing interiors accomplished by Peter Marino, Viva was only completed in the Netherlands last year and delivered shortly thereafter.
Incidentally, Feadship appears to be the shipbuilder of choice for the Fertitta family, considering Lorenzo owns the US$160 million / AU$230 million Feadship-built Lonian, which measures to 285 feet / 87 metres. The brothers' cousin Tilman Fertitta, on the other hand, is the proud owner of a more modest rig in Boardwalk built by Westport Yachts, which only measures up to 163 feet / 50 metres with a slightly more reasonable price tag of US$27 million / AU$40 million.
---
---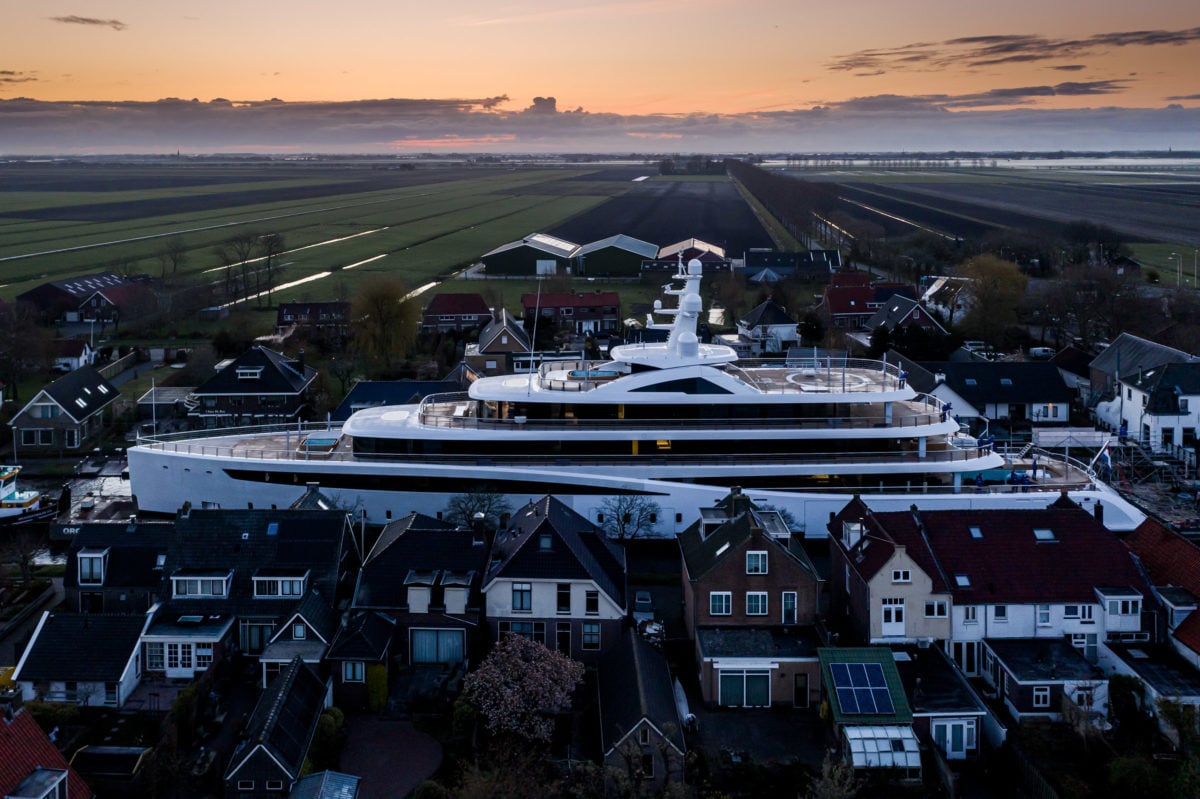 RELATED: Inside Lawrence Stroll's $282 Million Superyacht 'Faith'
Back to the matter of Viva, it boasts an overall length of 308 feet / 94 metres with a 13.6-metre beam and gross tonnage of 2,999 – making it the 85th largest superyacht in the entire world; seventh largest ever constructed by Feadship – and can comfortably accommodate 14 guests across seven cabins alongside a capable crew of 18.
Powered by twin 3,916-horsepower MTU engines (total output: 7,832 horsepower), this wildly impressive sea vessel has a maximum speed of 20 knots, a cruising speed of 12 knots, and a range exceeding 5,000 nautical miles.
Viva has been called the "most environmentally-friendly luxury vessel of its kind" due to it featuring a hybrid propulsion system that allows the boat to cruise using diesel-electric power, as well as a waste treatment plant and heat recovering systems.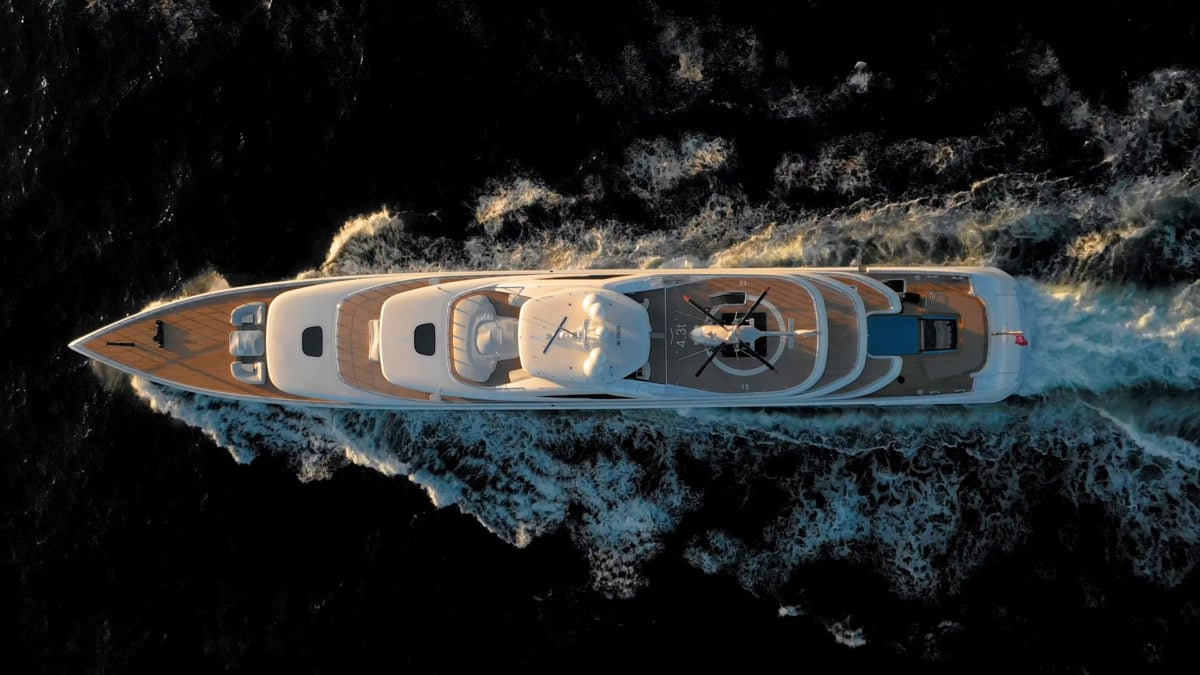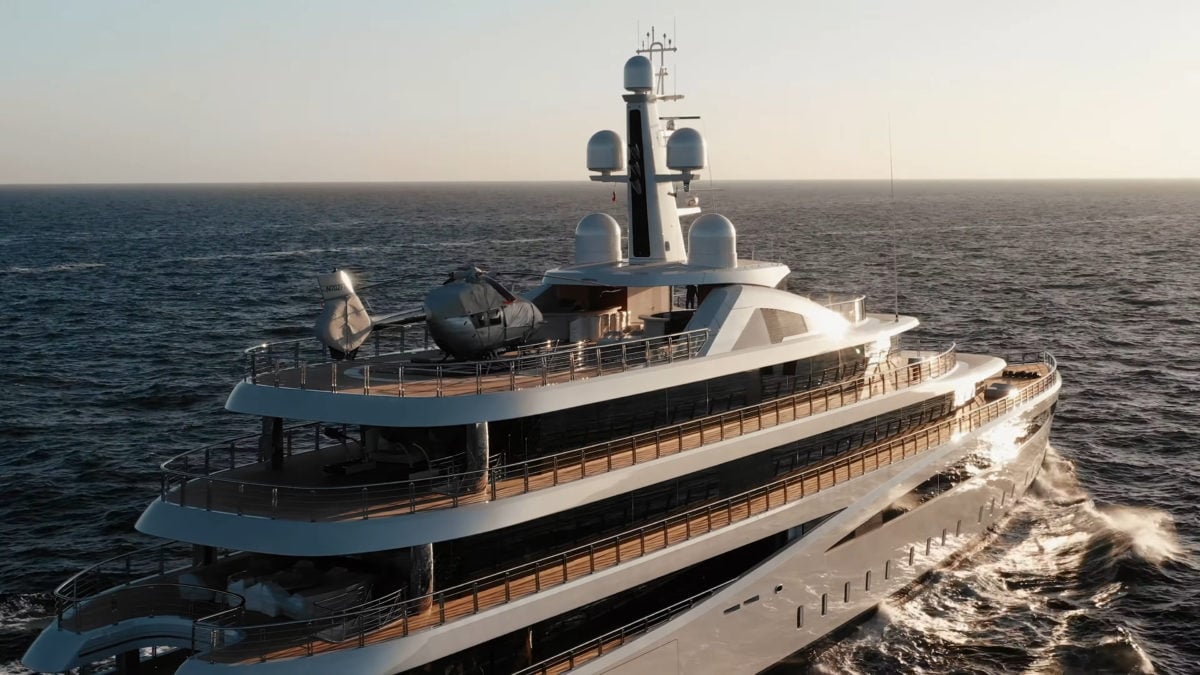 RELATED: Inside Aussie Rich Lister Ian Malouf's Stunning €35 Million Superyacht Rebuild
Notable amenities you'll find about Frank Fertitta III's Viva include the following:
Formal dining area
Cinema
Gym
Beauty salon
Helipad w/ helicopter registered as N702FF (believed to have been chosen for Frank's initials)
Viva has a steel hull and aluminium superstructure.
---
---
The annual running cost of this enviable billionaire's toy? Over US$17.5 million / AU$25 million.
Viva was last sighted en route to Martha's Vineyard by way of Nantucket — but you can check it out for yourself via the Superyacht Times' video below.
NOTE: As interior photos have yet to be released, the shots embedded are just samples.