Tough times hit us all in different ways – funny how the world works, isn't it? At least that's what we'd like to assume in the case of this North American businessman who is already letting go of his brand new Bombardier Global Express 7500 after just three months of ownership.
As one of the world's newest wide-cabin private jets and with a range of 7,700 nautical miles (200 nautical miles further than its closest rival from Gulfstream), the Global 7500 is an extremely sought-after piece of machinery and one of the most exclusive jets flying around.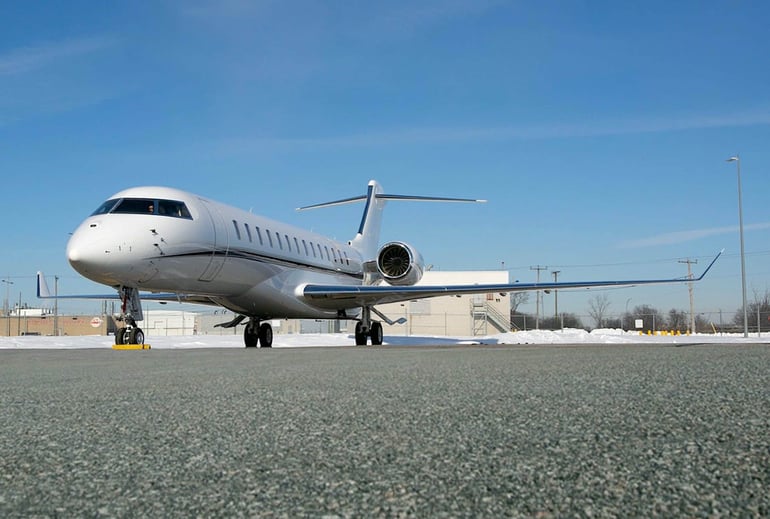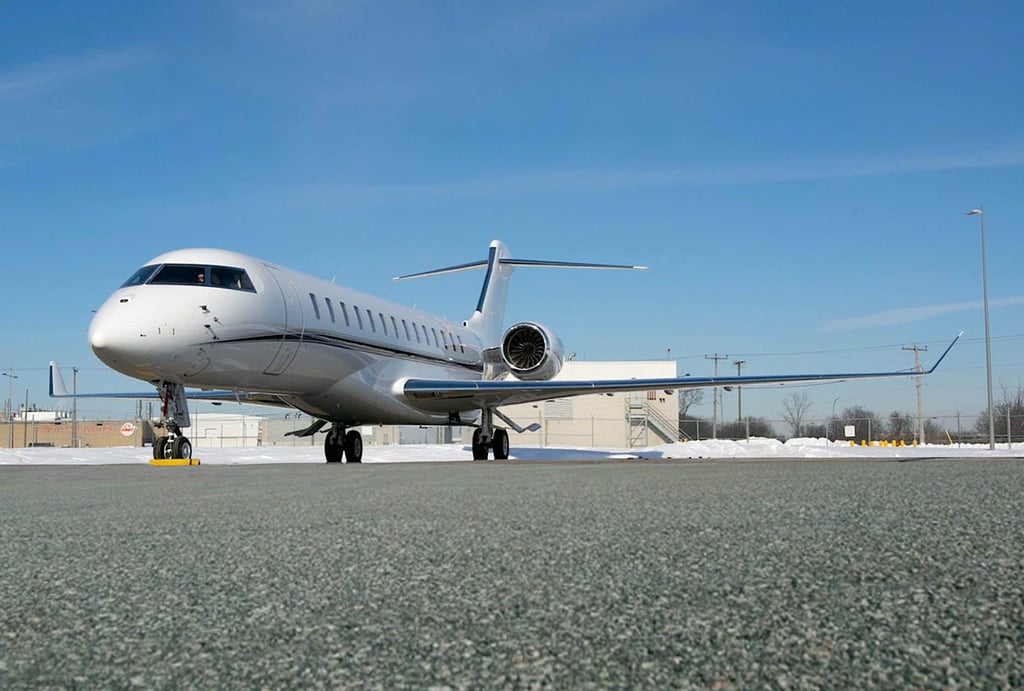 Delivered in February of this year, the Bombardier in question today has just 35 hours on the clock – from testing and delivery – but hasn't been flown by the owner or even been seen in the flesh since it was dropped off, according to Business Insider.
Despite the asking price of US$70 million (AU$105 million), orders for a new Global 7500 are backlogged until 2022 at the earliest, affirming seller Philip Rushton of Aviatrade's assumptions that this jet will likely be snapped up fairly quickly. It's also the only Global 7500 on the market right now.
So what might you get for 100 million bucks? Some of the most expansive private real estate in the sky spread across half a dozen compartments.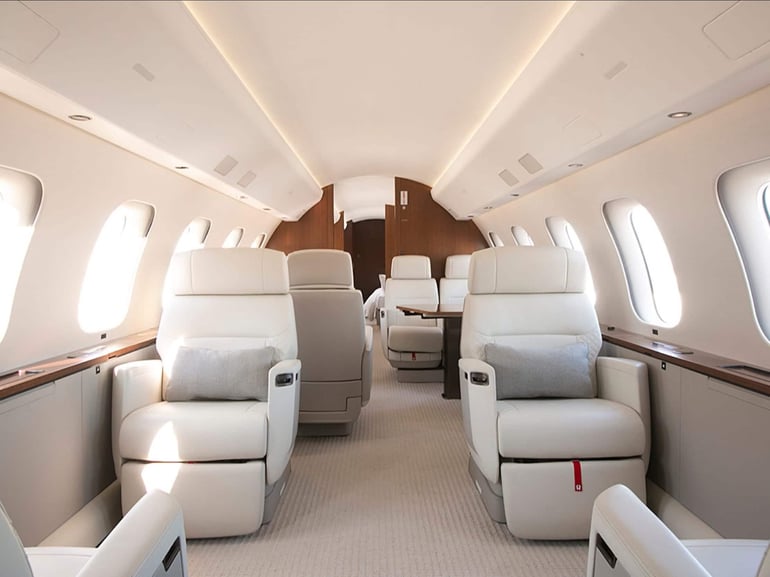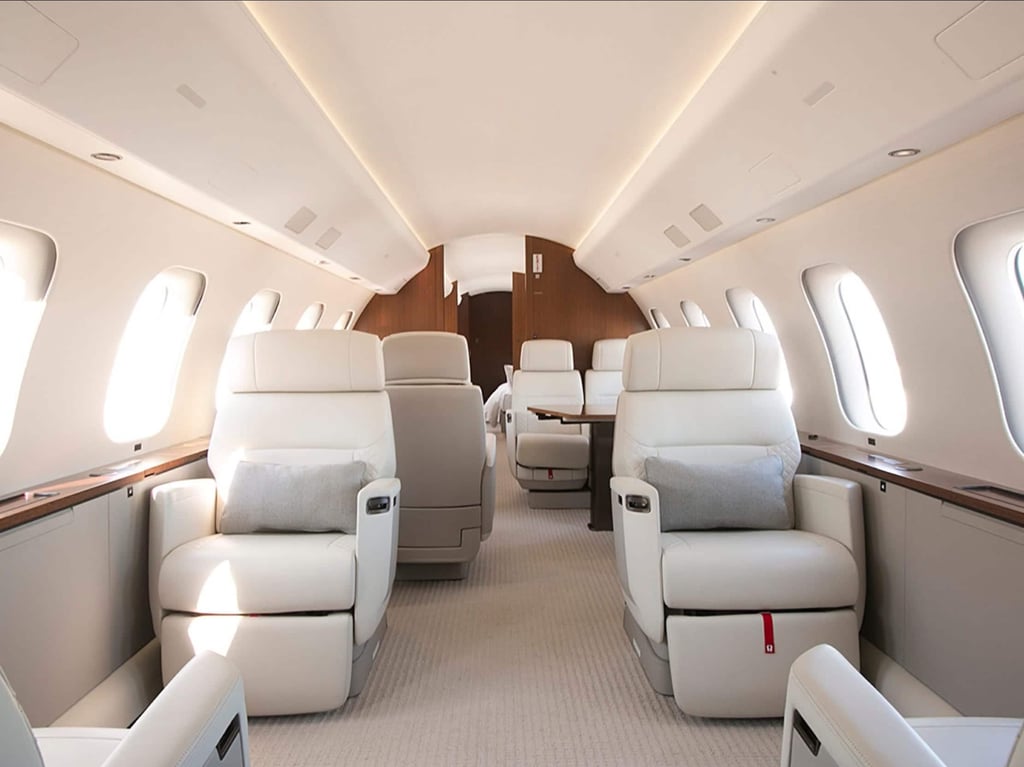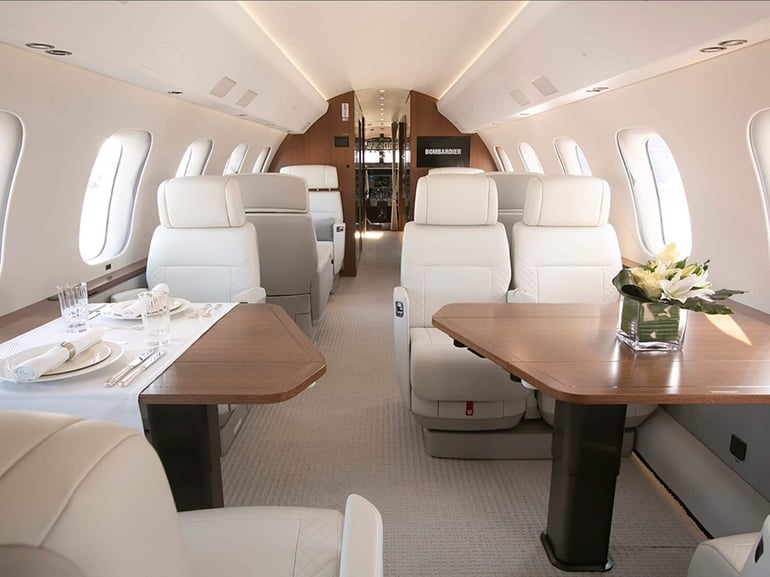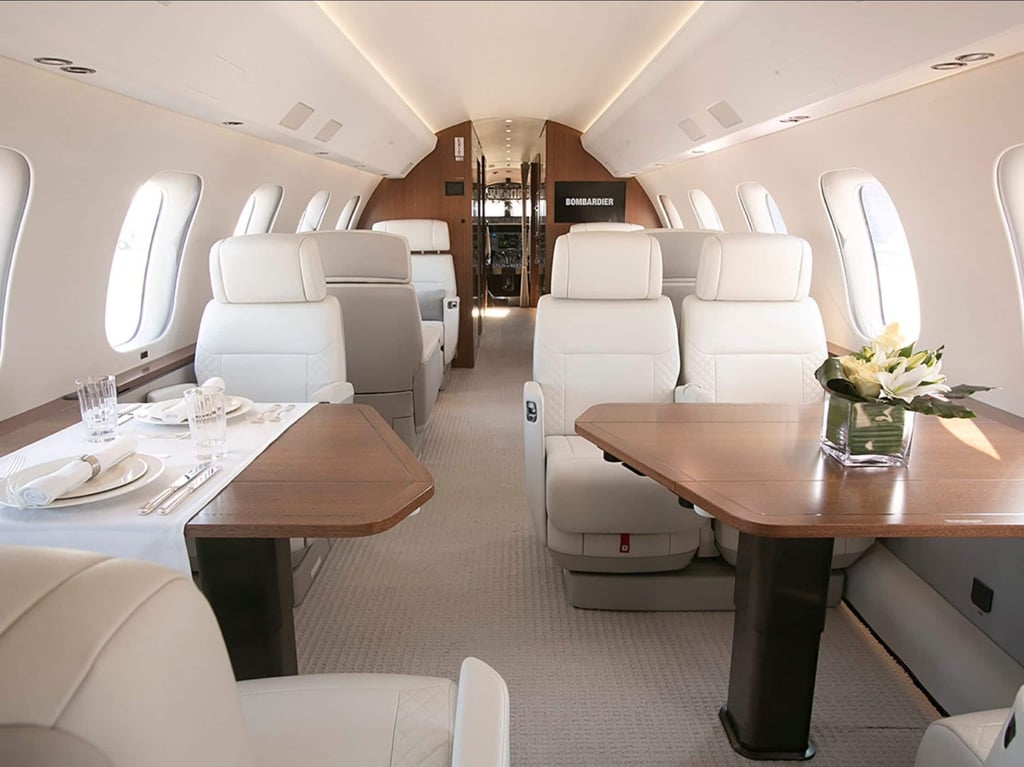 The forward 'club suite' features a pair of business seats with tables where high-flying CEO's can get the job done. This is closely followed by a 'conference and dining suite' for meetings and meals. Behind a partial divider are two opposite facing lounges for relaxing or taking a nap. The most attractive feature for far-flung business ventures around the world is surely the double bed suite at the rear of the aircraft, making even a 16-hour flight time appealing.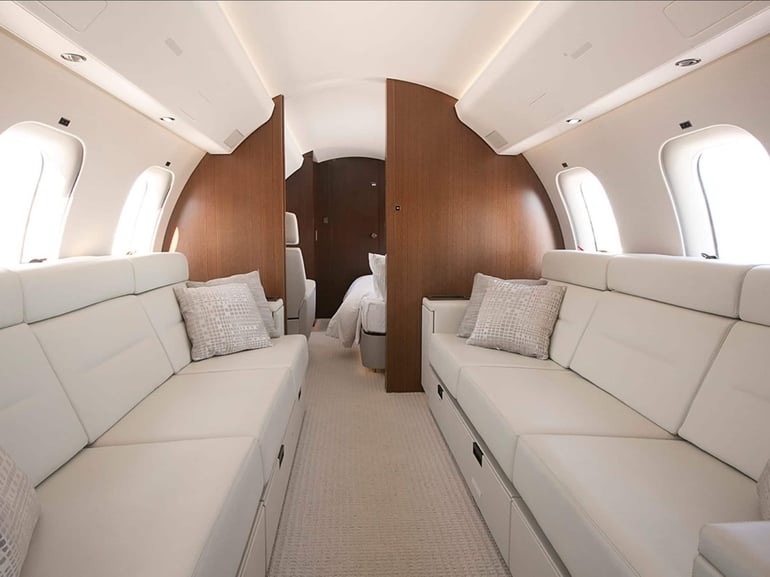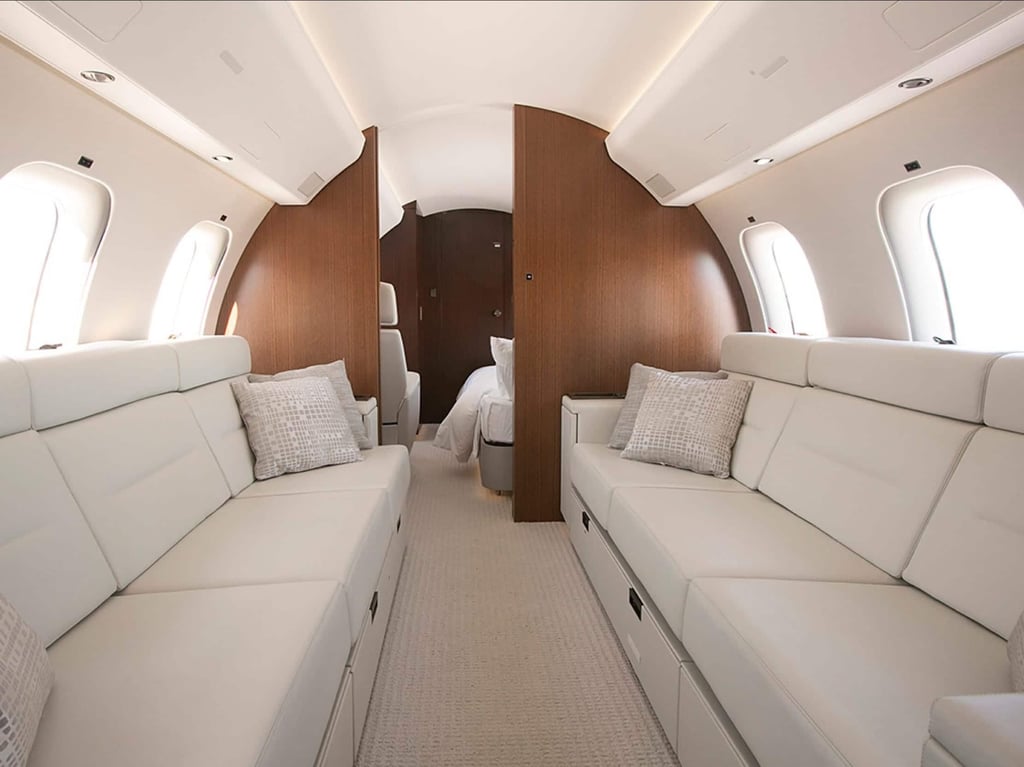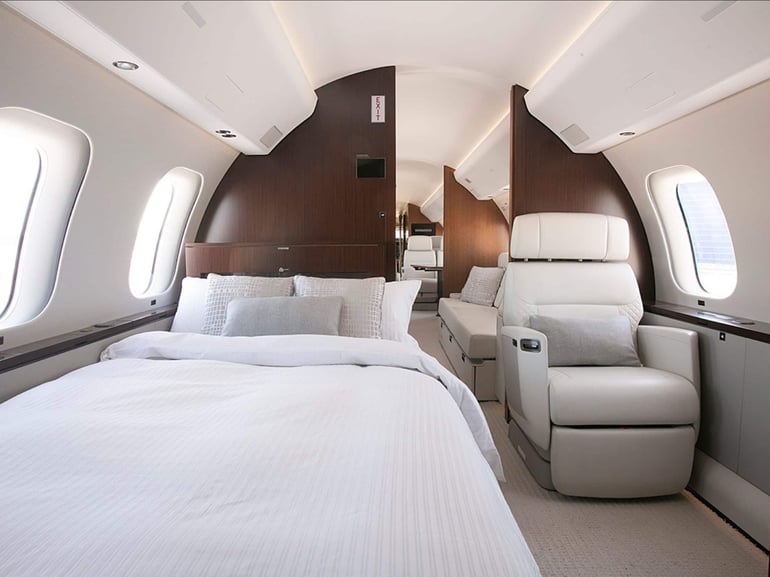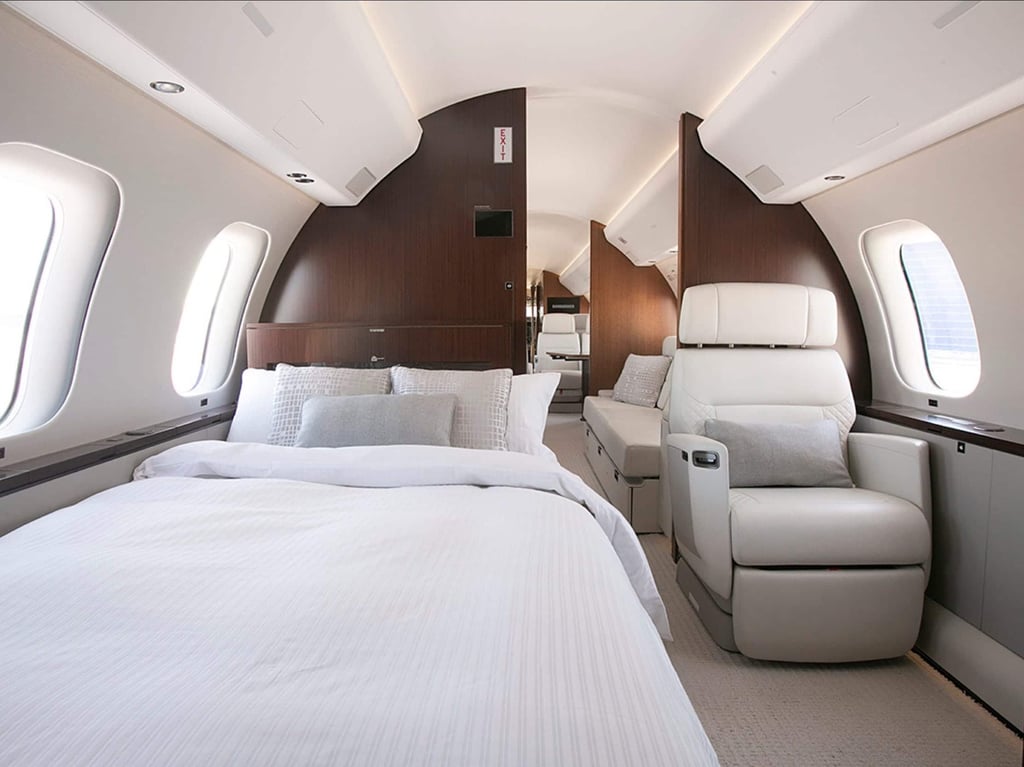 There's also a fully-equipped forward galley that sits behind the cockpit and crew rest area. It's worth noting that the owner decided against a shower feature in the bathroom given how much water it would use, but passengers will still have ample space and amenities to freshen up regardless.
You can check out more of the Bombardier Global 7500 over at aviatrade.aero, and then find out how much it actually costs to run a G5 private jet.