Supersonic startup Boom is quite literally hitting the aviation world with a bang. It recently announced plans to launch test flights this year ahead of its full-scale version dubbed 'Overture' in preparation for an anticipated commercial debut in 2023.
Armed with a refreshing US$100 million in its bank account thanks to an array of Silicon Valley investors, Boom aims to send its XB-1 demonstrator into the skies for testing before the end of 2019.
Dubbed 'Baby Boom', the two-seater XB-1 is one-third the size of the Overture and supposedly redlines at speeds of 2,715km/h. The Baby Boom will lay the foundation for the "Overture", expected to reach the same supersonic speeds – speeds even greater than those of the Concorde.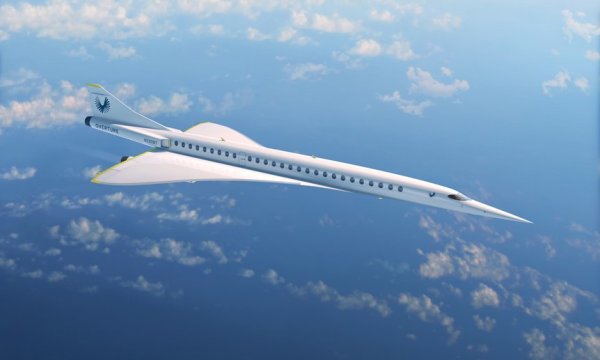 Essentially this means the Overture will be able to sprint between New York and London or Sydney and Hong Kong in under four hours, while longer routes such as Sydney to LA would be trimmed to around six hours. Your average commercial flight between Sydney and Hong Kong currently takes around nine and a half hours.
RELATED: Five Awesome Facts You Didn't Know About The Concorde
The Boom Overture will seat 55 passengers in an all-business class cabin with a single recliner seat on either side of the centre aisle. Boom also plans to present airlines a two-class configuration option that pairs 15 business class seats with 30 spacious first class suites. First class seats will offer an ottoman for companion dining and the ability to transform into a lie-flat bed.
Boom founder and CEO Blake Scholl expects the Overture to deliver airfares in line with current business class pricing while slashing travel time in half. Scholl also states that Overture was a deliberate name choice. According to him, this is only the first in a series of aircraft which will progressively become larger, faster and more affordable for airlines and passengers alike. His vision: "to make supersonic travel mainstream".
Japan Airlines and Virgin Atlantic are the only two airlines to have jumped on board in terms of investing thus far. Japan Airlines has put in $10 million with an option to buy up to 20 Overtures, while Richard Branson's Virgin Atlantic has options for 10 more.
Check out the plane that could, hopefully, be the future of travel.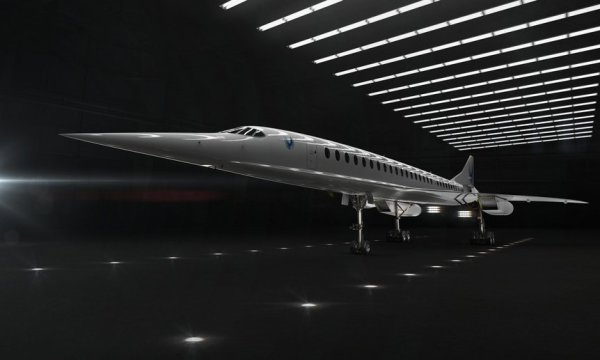 RELATED: Five Awesome Facts You Didn't Know About The Concorde
PC: Boom Technology