Ready for a bit of Monday arvo excitement? Brabus has just unveiled their latest custom job ahead of the 2020 Geneva motor show – and it's certainly a sight to behold.
Introducing the Brabus 800 Mercedes-AMG G63 Adventure XLP G-Wagen. A dynamic and functional upgrade from the original Mercedes-AMG G63 which it is based on; and a ute that more than a few of you will be fantasising about at taking down to a job site.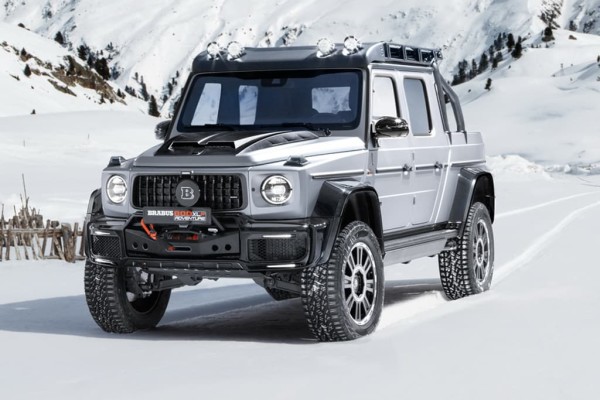 With a twin-turbo V8 that provides 800 horsepower and 850Nm to 1000Nm of torque, even larger turbochargers with high-flow side-exit exhausts, nine-speed transmission, and heavy-duty off-road suspension – this is all about maximum potential. Some may say it's excessive, we tend to disagree.
---
---
Another notable aspect that caught our eyes was the ground clearance. The Adventure XLP G-Wagen provides 19.2 inches of it, in addition to an extended wheelbase which holds an extra 20 inches, as well as 22-inch HS wheels for the Pirelli Scorpion all-terrain tyres.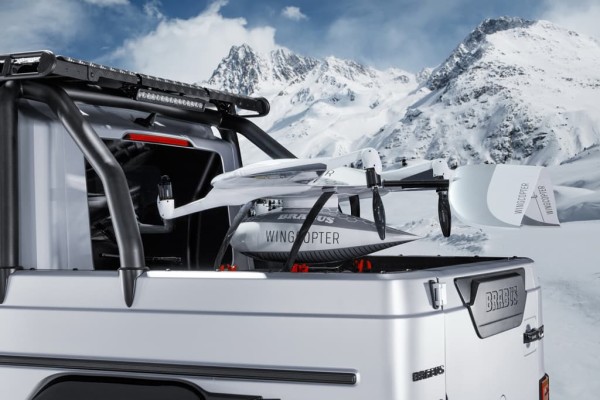 Interestingly enough, you'll find a Wingcopter drone in the back – an aerial device designed to travel at speeds of 240km/h at a 120km range, with a dedicated landing pad in the tray.
Reports indicate it's capable of going from 0-100km/h in 4.8 seconds with a top speed of 210km/h. Which is respectable, given the heft. Unsurprisingly, the fuel consumption on this beast is considerable, approximately 14.5L/100km to be exact, with a carbon dioxide emission rate of 345g/km.
The Brabus 800 Mercedes-AMG G63 Adventure XLP G-Wagen is priced at €575,630 – approximately $979,347 in Aussie dollars – but obviously much much more with the 'Australia tax'.
Check out the full gallery below.
RELATED: A Supercharged V8 Ford Ranger Raptor Is Coming To Australia.