For the man/woman/child with a passion for yachting so fervent that it simply cannot be confined to the waters alone – there's the Carlex Design G-Yachting Edition. A custom Mercedes-AMG G63 that's essentially a land yacht, complete with wooden floors and a wooden steering wheel. Yes, really.
Uniting a G-Wagen with a yacht is something that actually makes a lot of sense. The common thread being those who comfortably own either one have too much money. So why not cut out all the extra steps and bring it together in one sleek package?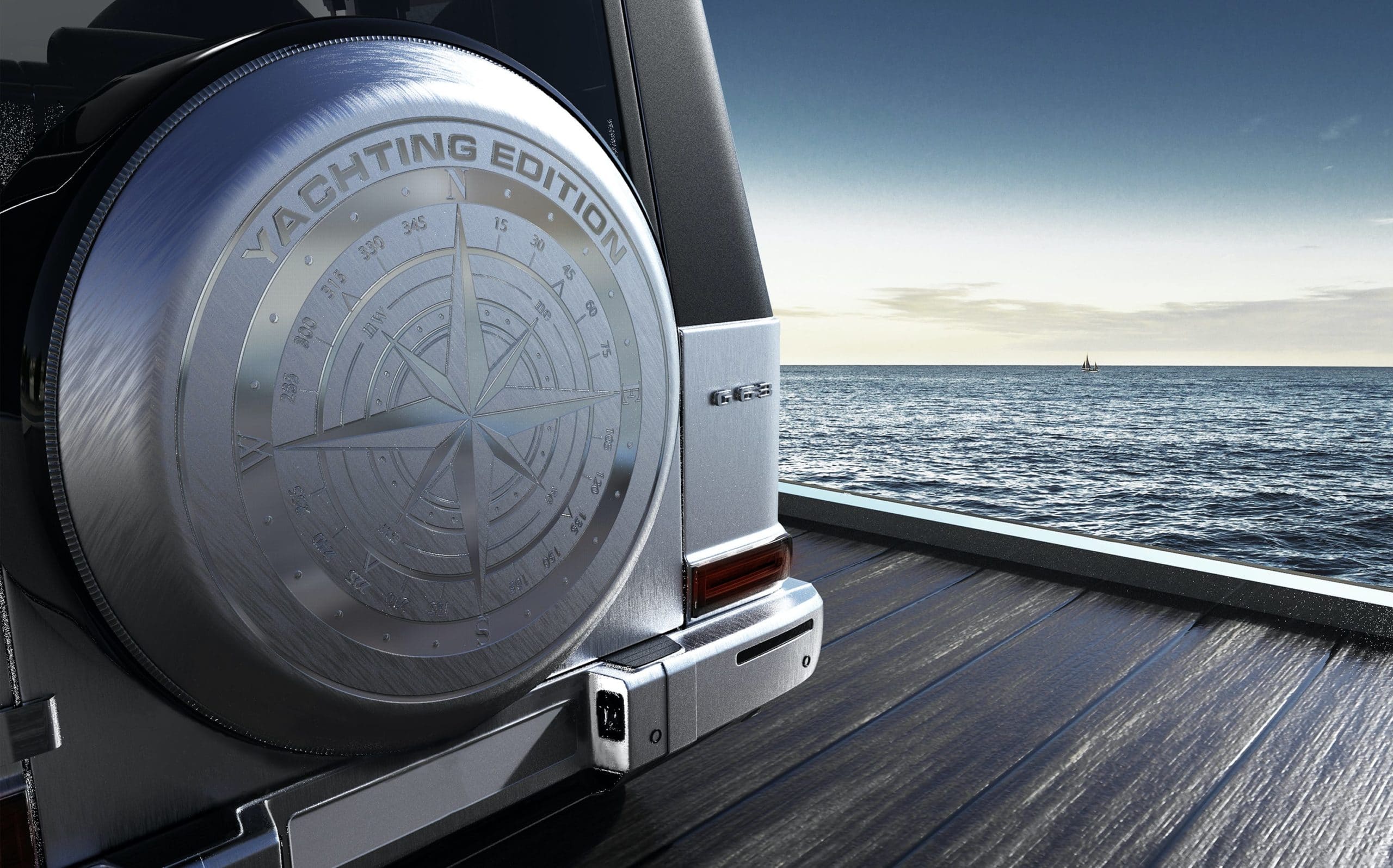 As you'd expect, the Carlex Design G-Yachting Edition features quite a few nautical themed accents, championing luxury and marine style. The exterior – available in polar white or brushed silver – is as mean as ever, showcasing bold lines and a mean finish. The spare wheel cover even has a compass engraved into it.
---
---
Onto the interior itself, this is where the custom job really sets itself apart from your milquetoast Mercedes-AMG G63. Right off the bat, you'll notice the wood decking integrated to mimic being on a real-life yacht, as well as wood panelling on the floors and wood on the steering wheel.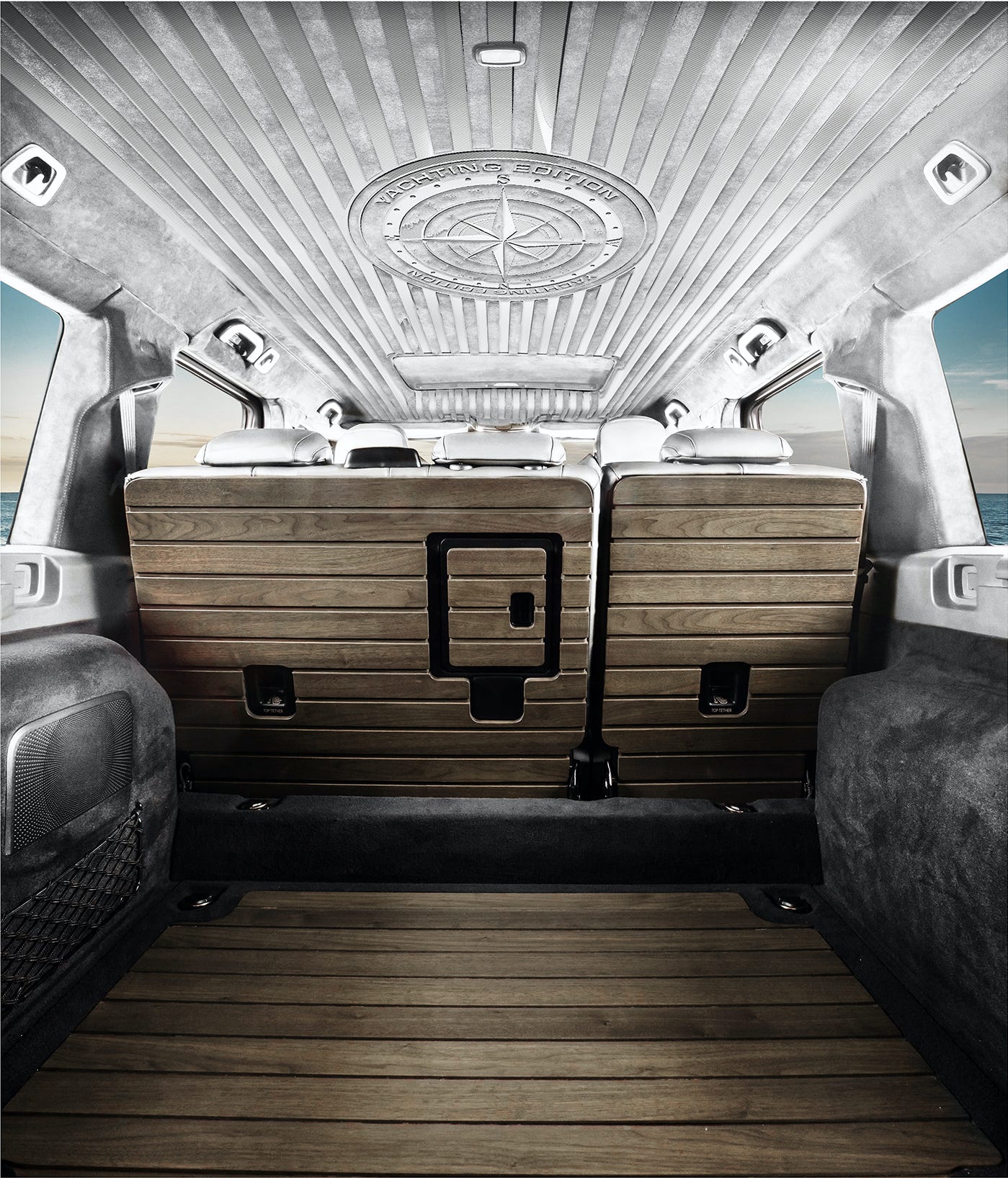 As for the rest of the interior, its been covered in both Alcantara and leather. And on the ceiling, right next to the obligatory sun roof, you'll notice a compass design to complement the spare wheel cover. Because there's no such thing as too on the nose when enough money is involved.
As of yet, there has been no indication as to whether this custom conversion will include a tuning of the engine. So under the hood, we assume you'll find some standard Mercedes-AMG G63 guts – a twin-turbocharged V8 engine which packs 577 horsepower and 850Nm of torque. Pre-modification, that's still a lot of "oomph".
The standard Mercedes-AMG G63 has a starting price of US$156,450. The base vehicle plus this Carlex Design G-Yachting Edition conversion package will obviously total to far more than that.
Keep an eye out on carlexdesign.com for more details as they emerge.