As we stood in Jaguar Land Rover's brand spanking new concept store in Bondi Junction's Westfield on opening night, speculative comments were thrown back and forth as to the exact price tag of the mysteriously new electric blue F-Type that sat at our feet.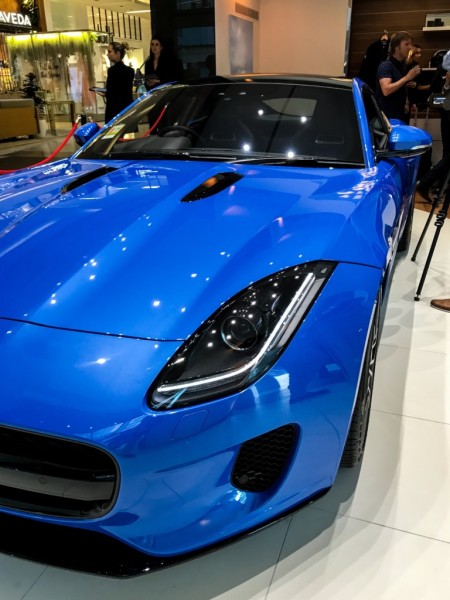 This particular car caught me off-guard with its massive single exhaust centred at the rear as it was not an F-Type characteristic I was familiar with previously. The variant's impressively aggressive back end still channelled its ferocity towards its front profile as per usual.
Nothing about this car seemed stock-standard, however, nor did it ever cross my mind that this version was in fact the cheapest of the F-Type's 2018 range.
After a quick chat with the pros, I was dumbfounded as to how this shockingly beautiful car was actually the entry-level weapon of the next model year's line-up.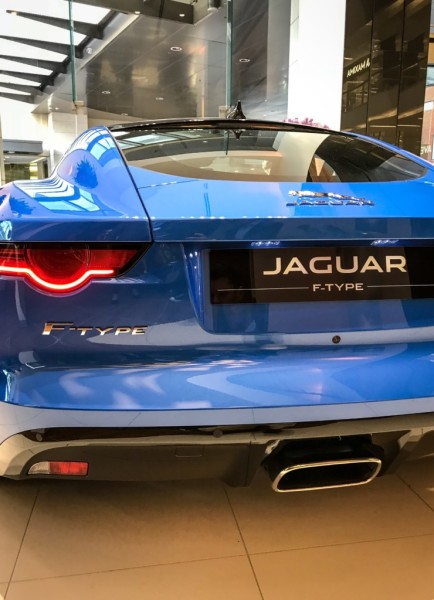 It's a car that looks like it should be worth two or three hundred thousand dollars more. Sporting a blacked-out two-seater interior, panoramic roof and black vents on the bonnet, absolutely nothing seemed basic about this car. The idea that it was in fact the runt of the family was even more perplexing.
For a mere $107,000 AUD this aesthetic wonder can be in your garage – and that's the cheapest an F-Type has ever been in Australia. Sure, you're getting a 2.0-litre turbocharged 221kW 4-cylinder Ingenium engine as opposed to the F-Type's V6 and V8 big brothers, but that doesn't mean it doesn't pack a punch.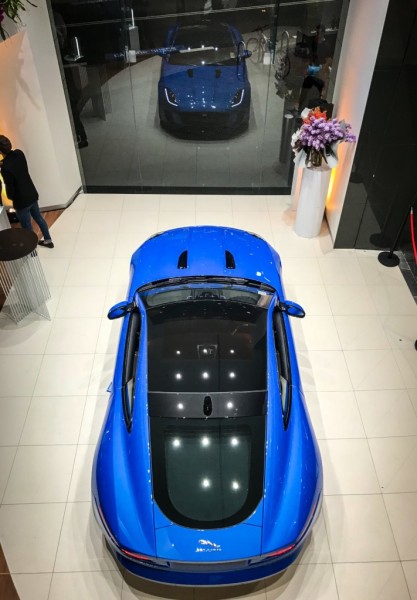 We've been told the soundtrack still resonates with the signature F-Type crackle on the downshift and its eight-speed quick-shift automatic gearbox will get you to 100km/h in just 5.7 seconds. Less weight up the front also gives the car more freedom to stretch its agility alongside a new chassis designed specifically for the new engine.
Not bad for one of the most beautiful – and now one of the most affordable – premium sports cars on the market.
For more head over to Jaguar's website, or pop into the Bondi store yourself.
The 2.0-litre F-type will be available from early November.