You'd be hard-pressed to find something more baller than a matching Embraer Phenom 300E jet and Porsche 911 Turbo S – although kudos to anyone who actually succeeds. Which is why I suppose both brands have seen fit to price the Porsche & Embraer 'Duet' starting from US$10.9 million.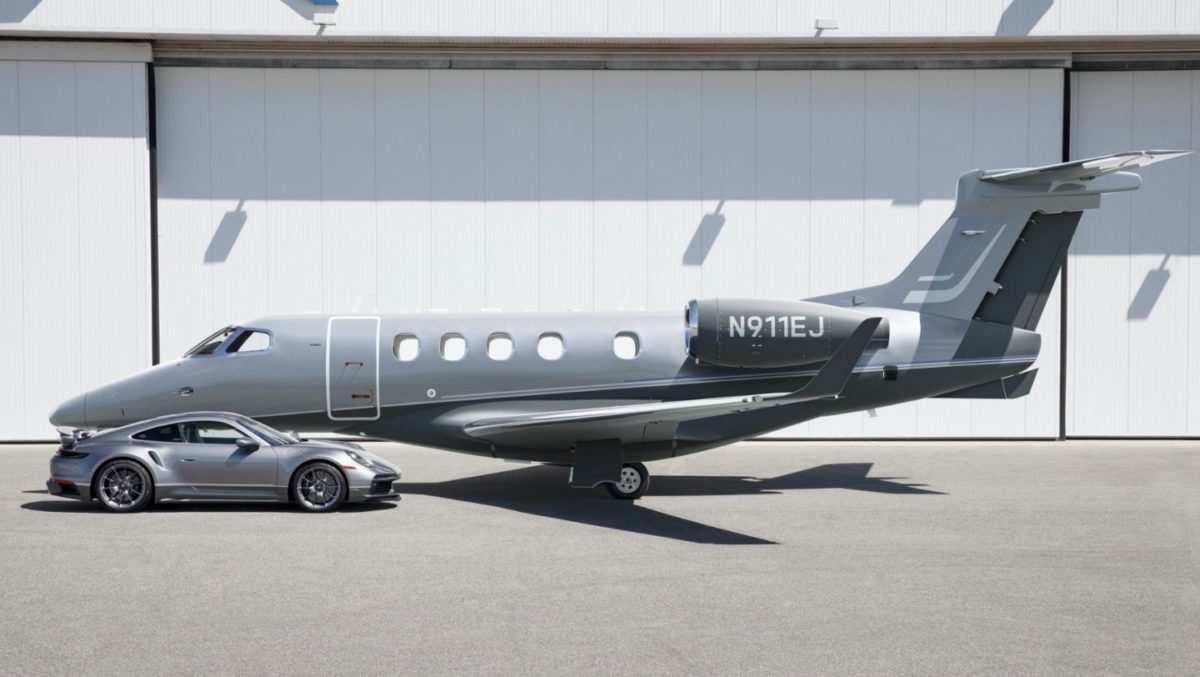 "This rare, refined combination will only be available through this one-time-only pairing," says Michael Amalfitano, CEO and President of Embraer Executive Jets, in reference to the collaboration which has taken a total of four years to accomplish.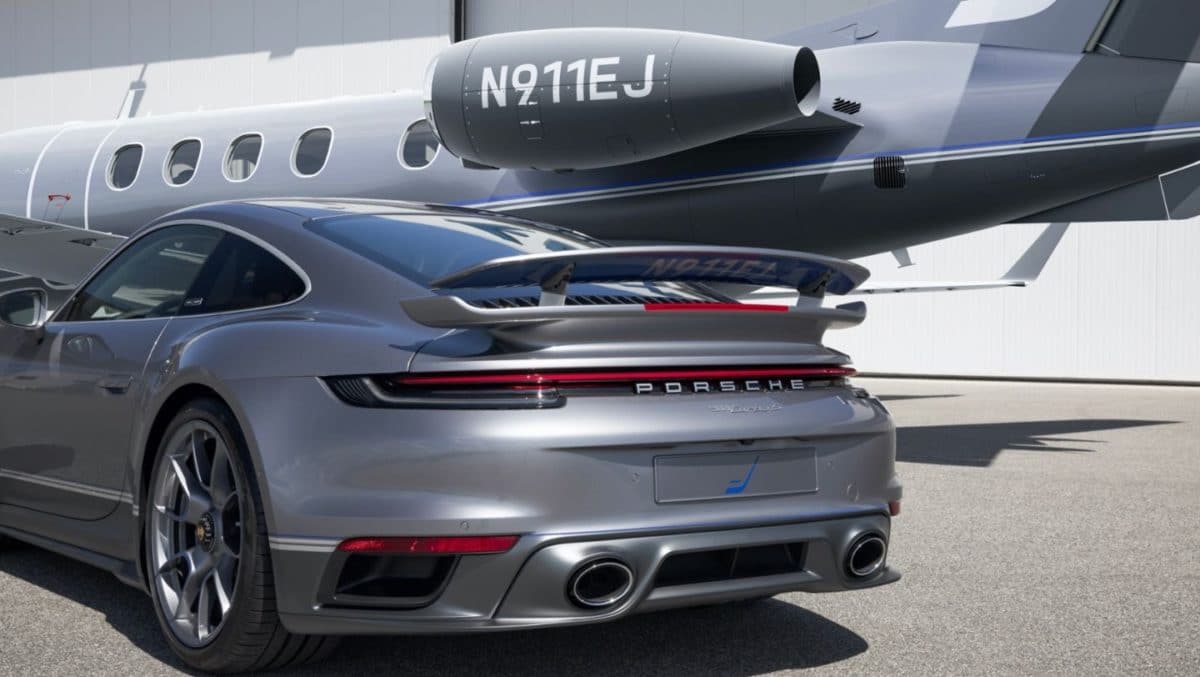 "We worked together to benchmark processes. The design was all about exclusivity… but always focusing on the customers."
---
---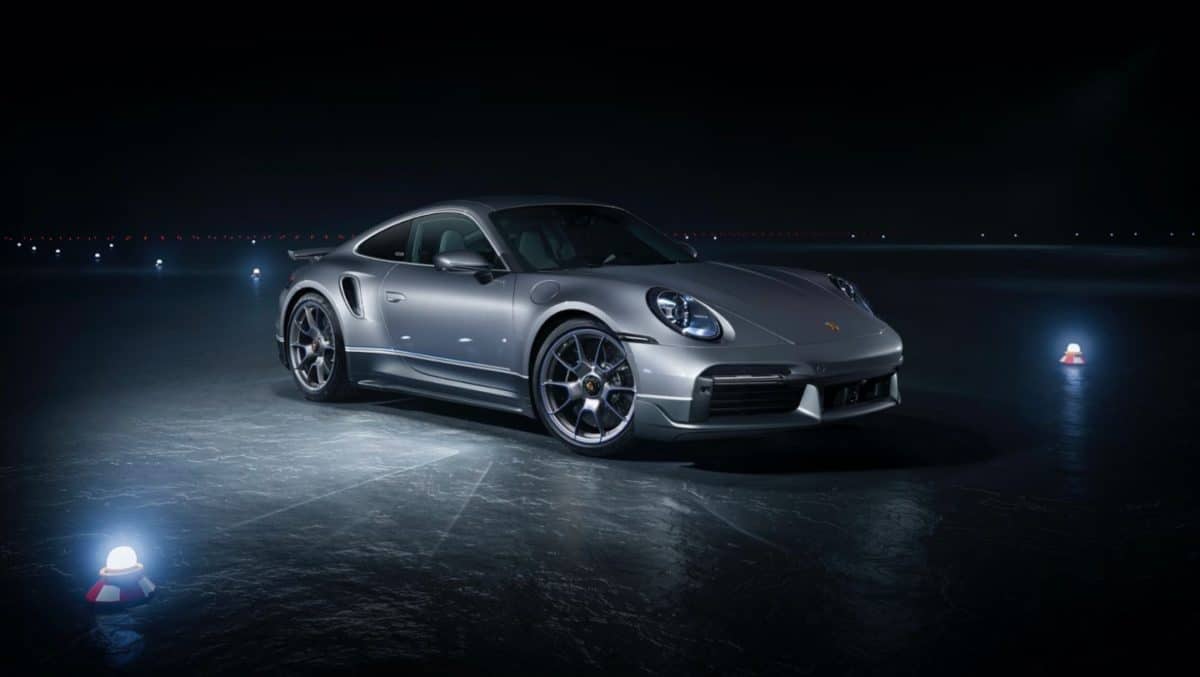 Uniting the most successful business jet of the decade with the "gold standard" in production sports cars, the 'Duet' collaboration will apparently showcase one-of-a-kind design features to indicate you're the goddamn king this is well and truly a bespoke pairing. Inside and out.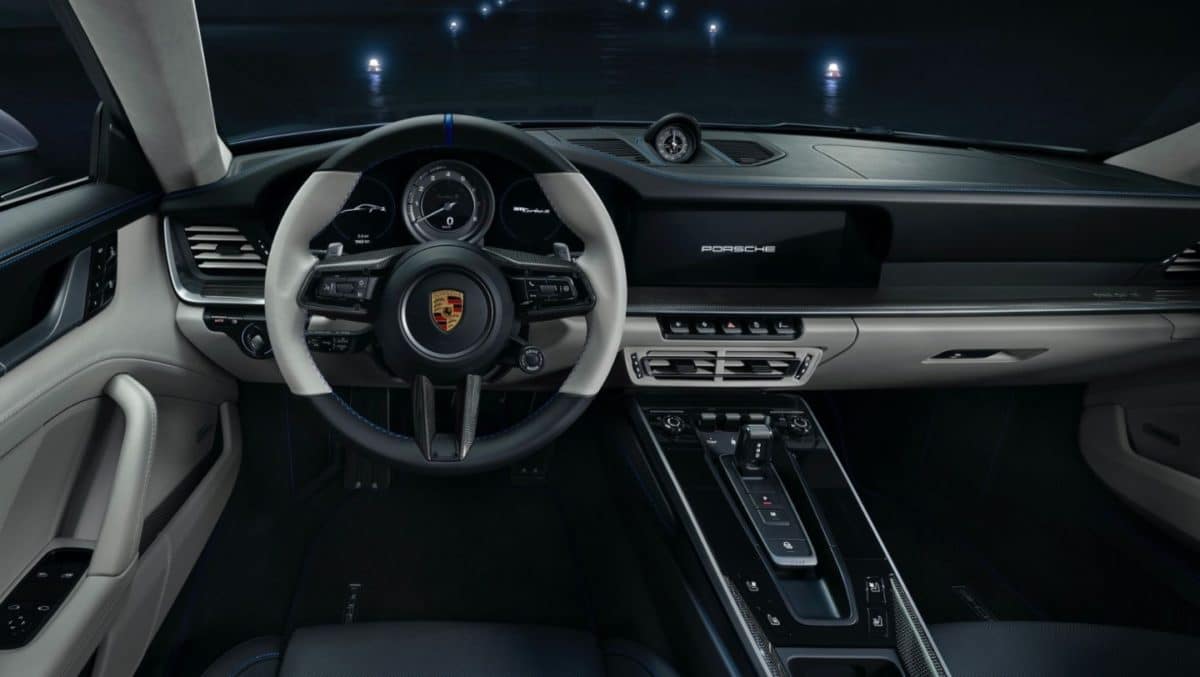 RELATED: LEGO Release An Insanely Authentic 1,580-Piece Porsche 911 RSR Kit
In addition to the custom paint scheme of handcrafted two-tone finish (Silver Metallic + Jet Grey Metallic) with hand-painted pinstripes (Brilliant Chrome + Speed Blue), there's an entire host of details linking the sportscar to the PJ.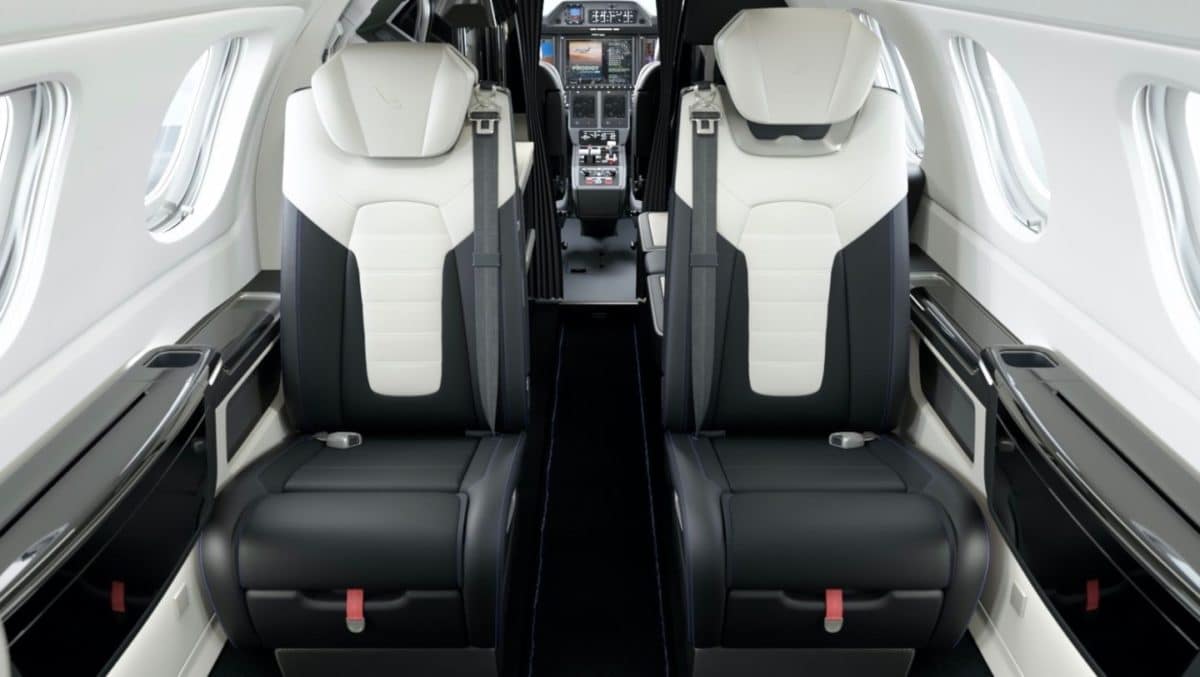 The Porsche & Embraer 'Duet' collaboration logo is embossed on headrests for the aircraft and debossed on headrests for the car. Identical sew styles on both vehicles' seats. A redesigned Phenom 300E cockpit to resemble the 911; altered 911 steering wheel to resemble the Phenom 300E yoke. Even the 911's rear wing has been stylised to link it with the jet's flight registration number.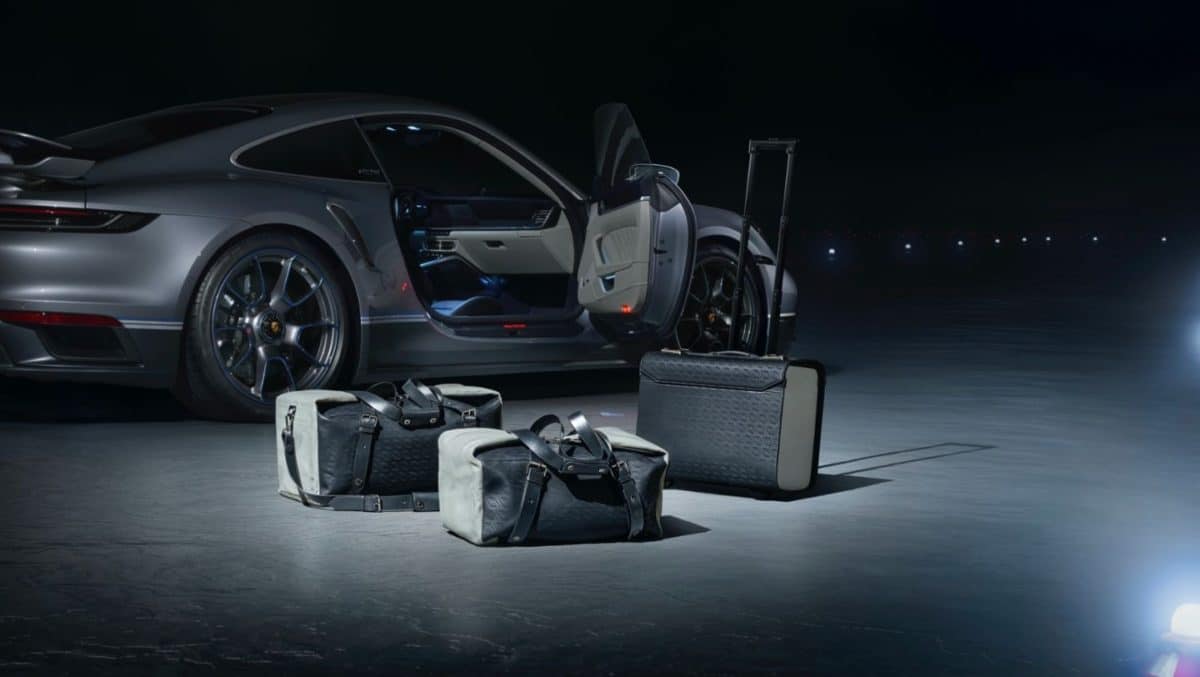 Every customer who purchases the dynamic duo will also receive a Porsche Design luggage set. The high-quality luggage includes a pilot's case and two weekender bags. The unique offering is rounded off by a special edition of the new 1919 Globetimer UTC timepiece from Porsche Design. The innovative timepiece picks up on the design details of the cooperation.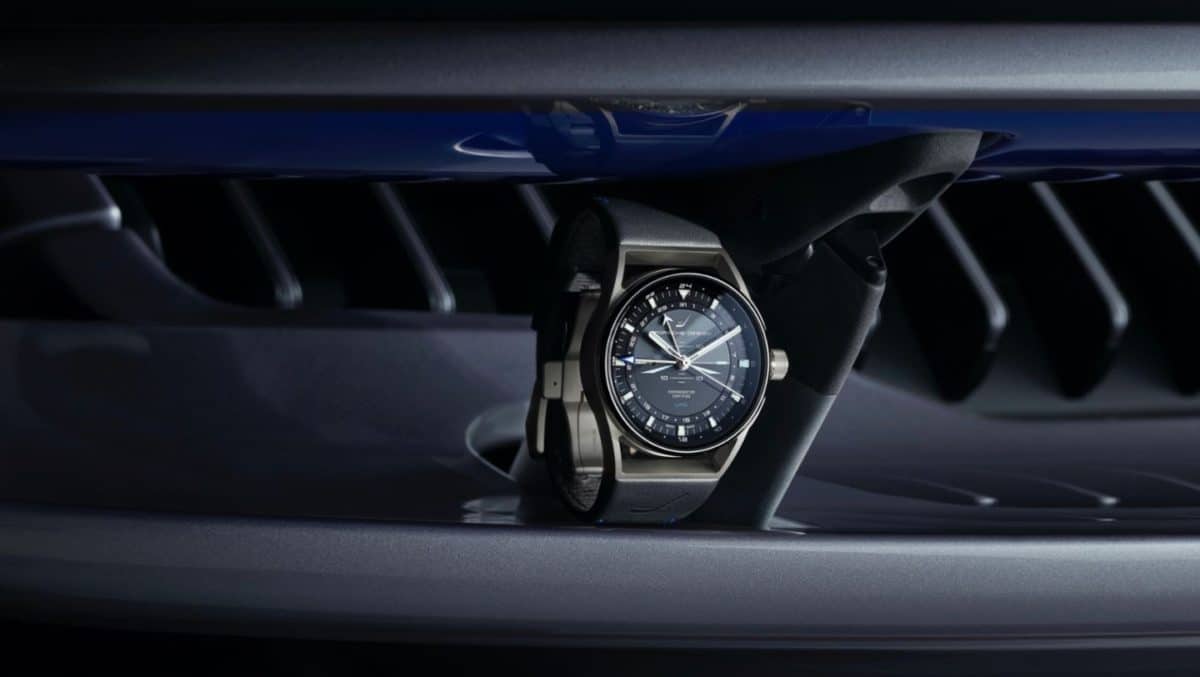 The 'Duet' collaboration arrives just a week after James from the BH team sampled the Turbo S on the tarmac at Sydney airport, citing jet-like acceleration while registering 1.3Gs sprinting to speeds of just below 300km/h over 1km. Check it out in the BH Daily below.
The Porsche & Embraer 'Duet' will be limited to just 10 pairs "for those who demand more" with first deliveries scheduled for 2021.
---
---