Too often I find myself recalling Jeff Goldblum's line in Jurassic Park about being so preoccupied about whether you could do something, considering whether you should has taken a backseat. Point of fact, there's a good chance I've opened more than a few articles of my older articles with this exact same statement. Regardless, the sentiment holds just as true in the case of YouTuber Alex Choi, who recently gifted the world with footage of a Tesla Model S making a 50-feet jump… and getting totalled in the process.
"What you're about to see today is extremely stupid, very, very dangerous – I mean people could've been fucking killed, they're so lucky to be alive," says Alex Choi in the opening of his vlog.
"And for the love of Jesus… please do not try this at home."

---

---
RELATED: WATCH – Bloke Jumps His Lamborghini Urus Over Wife's Aventador
Mining for clicks and views aside, Alex Choi reiterated how reckless this was by including the following description in his video:
I am glad to say, nobody was hurt. It's only funny, until it's not. I was not the one driving. Please, do not try this at home. I had no idea this was going to happen. I do not condone reckless behavior that endangers the lives of others. Everyone is lucky to be alive.
The viral stunt occurred at the conclusion of a Tesla meet in Los Angeles organised by Choi himself. The yet-to-be-identified owner of the $150,000 Tesla Model S absolutely sent it through a residential street of all places, hitting the jump at top speed before landing hard and crashing into a parked car plus some bins. As you'll see in the heart-stopping clip linked above, all the airbags were deployed upon impact, and the car's front was severely damaged.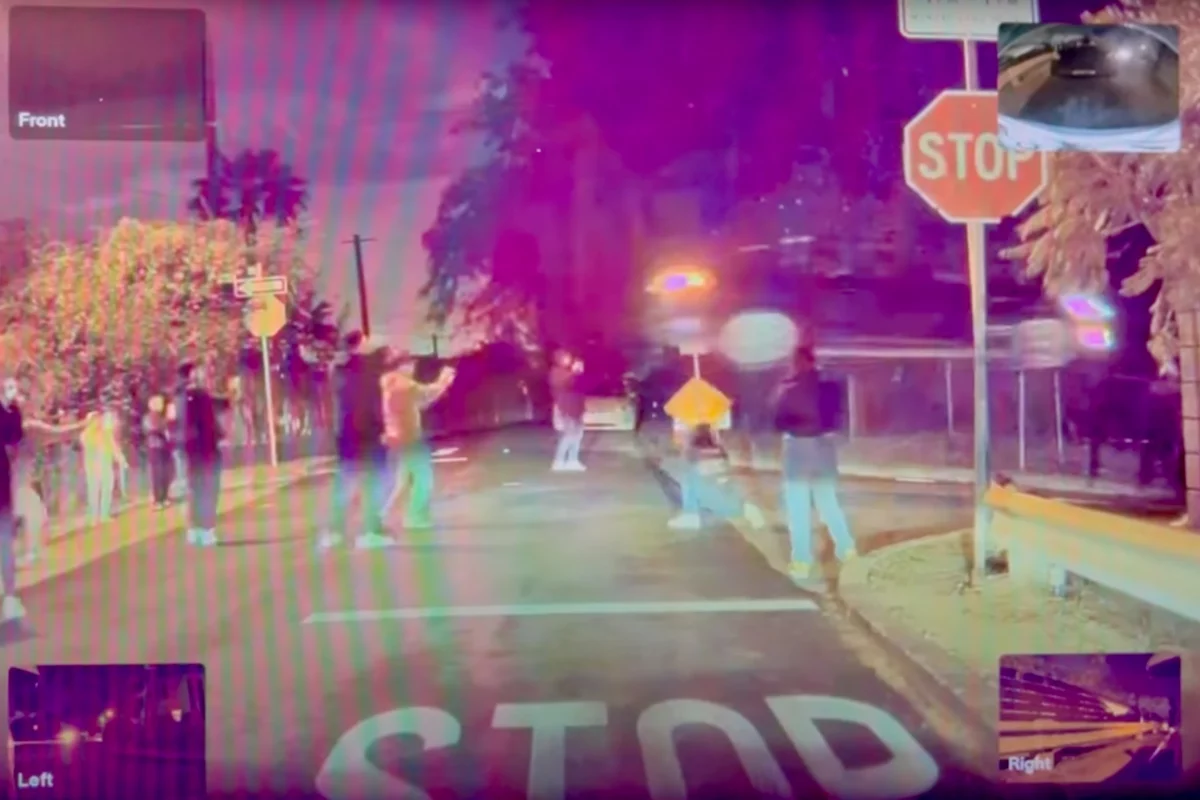 While all parties involved walked away physically unscathed, LAPD is currently searching for the driver responsible, who is set to face hit-and-run charges after abandoning their reportedly rented whip. According to ABC News, if you happen to know the guilty culprit behind the wheel, there's a $1,000 reward in it for you. All you have to do is provide any information that leads to "the offender's identification, apprehension, and conviction or resolution through a civil compromise."
There's really not much else to say about this. It's as sophisticated as the headline implies, potentially even less. Check out the stupid + reckless AF 50-feet Tesla jump courtesy of Alex Choi above.