Seven years after Marty McFly and Doc Brown leapfrogged a few decades in Robert Zemeckis' Back To The Future II, the DeLorean Motor Company has confirmed its iconic coupe is making a return in 2022. And we've just received our first proper look at the gull-winged whip of tomorrow (now dubbed the Alpha5 EV).
Back in February, it was heavily suggested the retro ride would be revived with a zero-emission powertrain. Initially, many were uncertain it'd ever actually see the light of day. After all, talk is cheap, and if you ain't showing us whatever's cooking in the kitchen, it's safe to assume nothing is actually on the stove. Since then, however, DMC themselves have confirmed a thing or two on Twitter.
The marque's official account kicked things off by posting a shadowy video that apparently made a cheeky appearance during Super Bowl LVI. Showcasing the silhouette of what appears to be a modern DMC-12 – complete with the unmistakable presence of top-mounted gull-wing doors and revised logo splashed across the grill – the caption read: "The Future was never promised. Reimagine today." … along with a signup link and some very telling hashtags.
---
---
RELATED: Apple Recruits BMW Veteran For Its Electric Car Project
Around the same time, a fresh batch of intellectual property filings had been registered for copyright protection over in the US and are "currently awaiting examination." A brand new website owned by the marque's custodians was also being constructed; which now features a countdown clock.
In April, DeLorean Motor Company offered yet another partially obscured preview of its reimagined/reborn/resurrected DMC-12 to announce the flagship electric concept car would debut at Pebble Beach Concours d'Elegance on August 18th of 2022.
The bigger news, however, wasn't what the new electrified DeLorean sportscar would resemble or even when we'd see it in the flesh lightweight carbon. It was the fact the Alpha5 EV will represent just one of four models rolling out of the San Antonio factory this year.
"We need a sports car to relaunch the brand, but the ambition of the brand is to be a full-line manufacturer," explained DMC CEO Joost de Vries.
"We cannot survive on a coupe. I don't care how cool it is, but the volumes don't justify the investment or the long-term perspective of what the investment requires. You are going to see other products from us."
---
---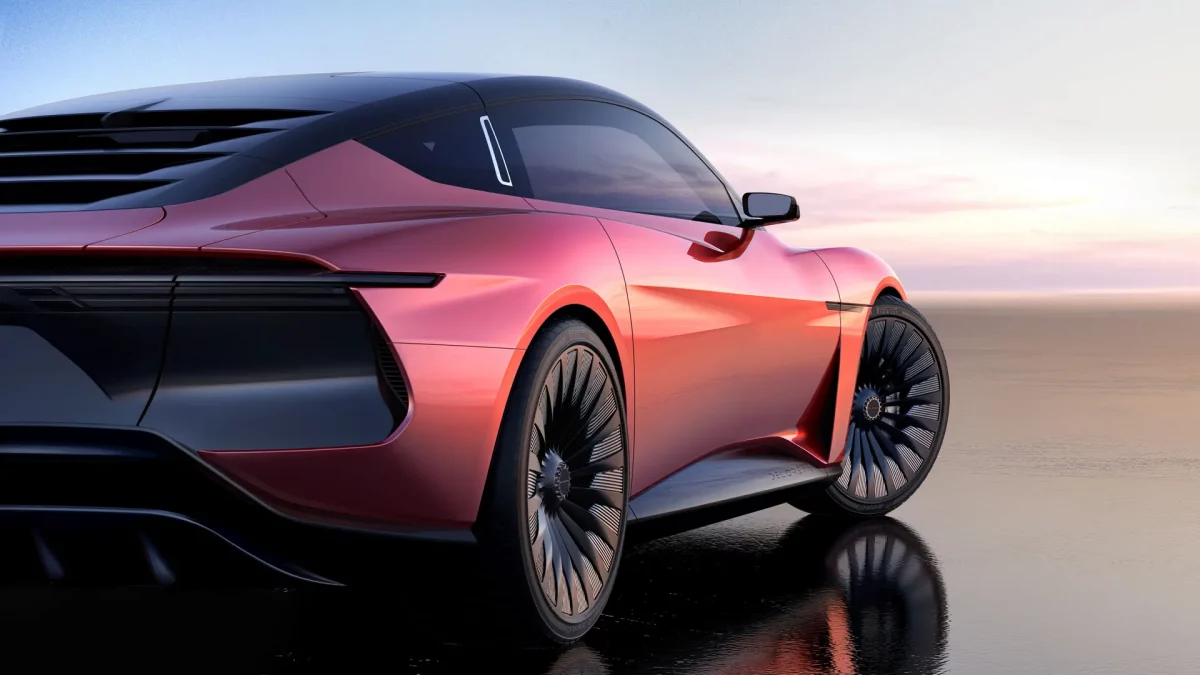 So what exactly do we know about DeLorean's Alpha5 EV?
Aside from the fact it's a sexy-looking four-seater housing an all-electric powertrain, it's based on the "Medusa" concept the OG DeLorean company was working on before going bankrupt circa 1982.
The Alpha5 EV is reportedly capable of hitting 0-60 MPH in just 2.99 seconds – or 0-88 MPH in 4.35 seconds – with a top speed of 188 MPH. According to DeLorean, it's targeting a drag coefficient of 0.24Cd along with an impressive 300-mile range from a 110kWh battery.
"Italdesign – the storied design house founded by Giorgetto Giugiaro, who penned the original – is responsible for the updated shape," writes Greg Potts of Top Gear.
"With the giant gull-wing doors and rear window louvres providing the all-important link to John DeLorean's Belfast-built original."
"Though, temper some of your excitement, because stainless steel isn't an exterior option, and we're still waiting to hear whether flux capacitors and hoverboards are on the options list."
Keep in mind, these specs are listed for the "Base Performance Model." Meaning far more technical grunt is on the cards. We assume.
---
---
As for pricing, the Alpha5 EV is expected to hover around the US$175,000 / AU$243,600 benchmark.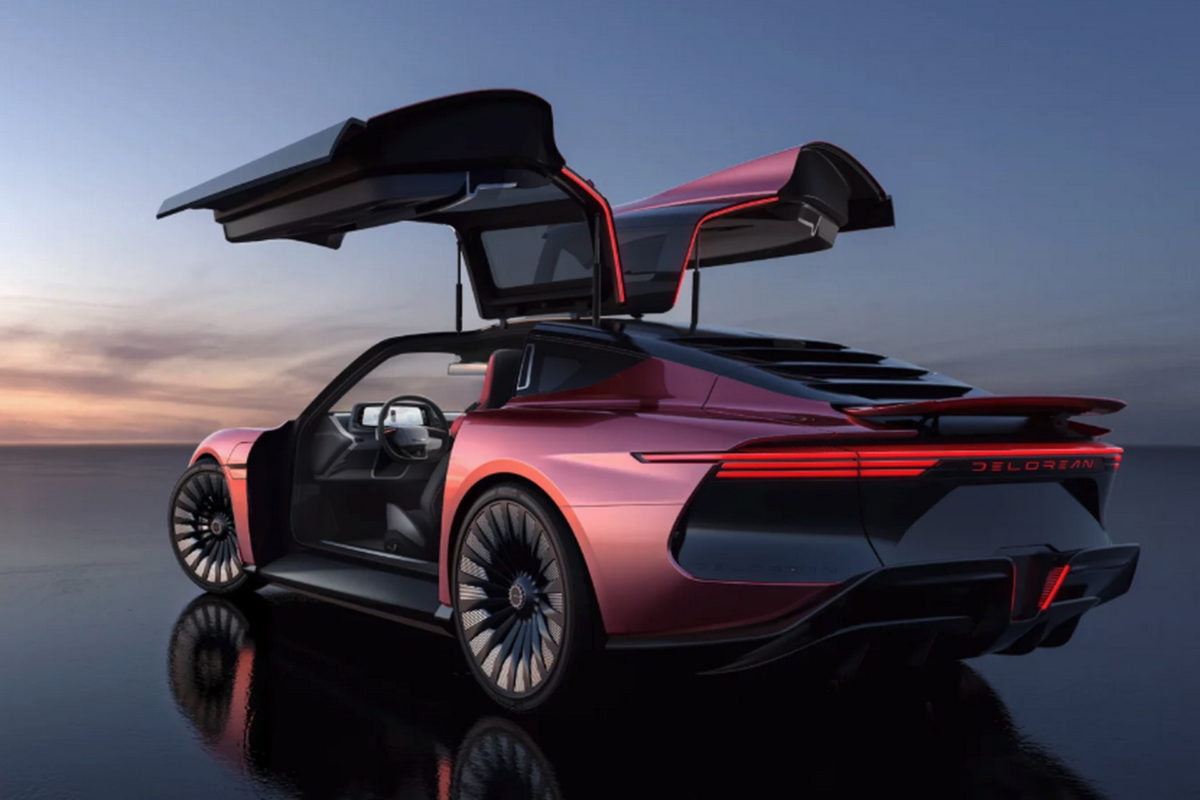 RELATED: Someone Turned Their Tesla Model 3 Into A Goddamn Tank
Designed by legendary Italian automotive genius Giorgetto Giugiaro – who also penned several cars for Ferrari, Maserati, Lancia, and more – the original DeLorean was produced in Northern Ireland between 1981 and 1983.
It featured a rear-mounted 2.85-litre V6 engine capable of generating 97kW/207Nm via a five-speed manual transmission or three-speed automatic, accomplishing the 0-100 dash in a causal 8.6 seconds, with a top speed of 175km/h. Just 9,000 examples were built before the company went bankrupt in the mid-80s.
The branding was eventually acquired by its current Texas-based owners in the 1990s. Think of it as a different kind of reboot. And although there's still a long and perilous road ahead before we can file this one into the "mission success" cabinet, 2022 certainly feels like an exciting new chapter for DeLorean.
August 18th couldn't come any sooner.
Check out the Alpha5 EV renderings below.