This week, Genesis has offered a peek through the design studio door with the reveal of its next generation of luxury electric vehicles. The Genesis X Speedium Coupe concept car was announced at Genesis House in New York, presenting an aggressively muscular vision of the future for the Hyundai-owned automaker.
While the vehicle remains a concept at this stage, its announcement is further evidence of just how much of an electric focus Genesis has, with this being the third Genesis concept sportscar in four years. The BH team was fortunate enough to test drive the combustion-powered Genesis GV70 at the end of last year, just a week before the South Korean car manufacturer announced an upcoming all-electric Genesis GV70. It's safe to say there will continue to be a spark in Genesis' new-vehicle announcements.
The Genesis X Speedium Coupe concept car gets its name from the "Speedium" racetrack in South Korea, and is a significant update from the Genesis X Concept announced in 2021. The body of the car is larger than its predecessor, with a more significant tail overhang and longer doors, both contributing to a sense of sleek power when you first look at it.
---
---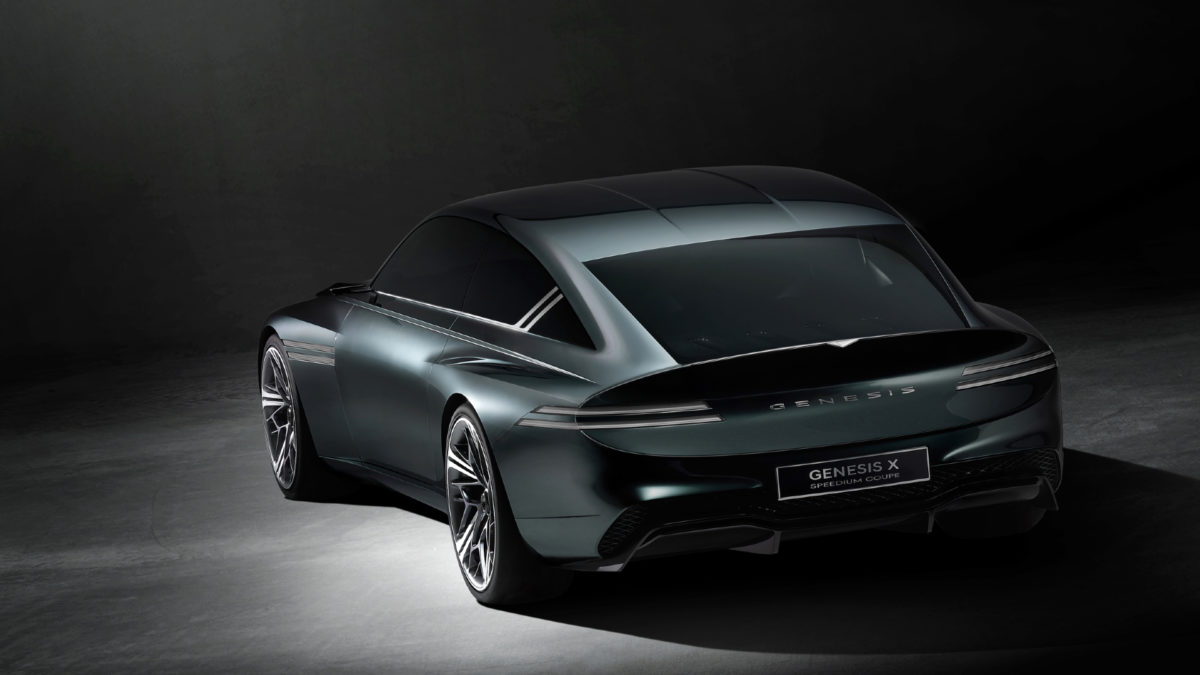 RELATED: Genesis Debuts An All-Electric GV70 Bound For Australian Shores
The shape of the car was born from a "freestyle" design exercise led by Genesis Chief Creative Officer, Luc Donckerwolke, who was also named as 2022 World Car Person of the Year. This pursuit of "reductive design" led to the hourglass silhouette you see before you, emphasising the width of the wheel arches to deliver the impression of balanced and aerodynamic power.
"This car is an open-door moment in Genesis' journey towards our future EV design," explained Donckerwolke. "This isn't a show car – it's a look into our design processes as we explore ideas for the next wave of EVs, one that incorporates Genesis' DNA."
While there's no word yet what the power train might be, nor what its local pricing will sit at, but its a thoroughly compelling design that projects a bright future for Genisis. Don't worry though, as the all-electric version of the Genesis GV70 is expected to arrive on Australian shores around the middle of this year.