Hyundai has left the jaws of the automotive world on the floor with the announcement of a retro-inspired concept car in the Hyundai N Vision 74 which, despite its design, boasts a cutting-edge hydrogen fuel-cell power unit. Drawing direct inspiration from one of Hyundai's first-ever vehicles called the Pony, it offers a vision of a more sustainable performance car from Hyundai.
To get a clearer picture of exactly why the Hyundai N Vision 74 looks the way it does, we need to turn the clock back to 1974, at which point Hyundai had only been making cars for six years. Having already manufactured cars for the likes of Ford, the fledgling South Korean automaker looked to make cars with its own badge and hired the famous Italian designer Giorgetto Giugiaro.
The resulting vehicle was the Hyundai Pony, a relatively tame five-door hatch that would become the first mass-produced and exported vehicle to have originated from South Korea. However, the Hyundai Pony was a far cry from Giugiaro's original coupe concept design, which instead oozed with his signature "folded paper" automotive design and was revealed to the world at the 1974 Turin Motor Show.
---
---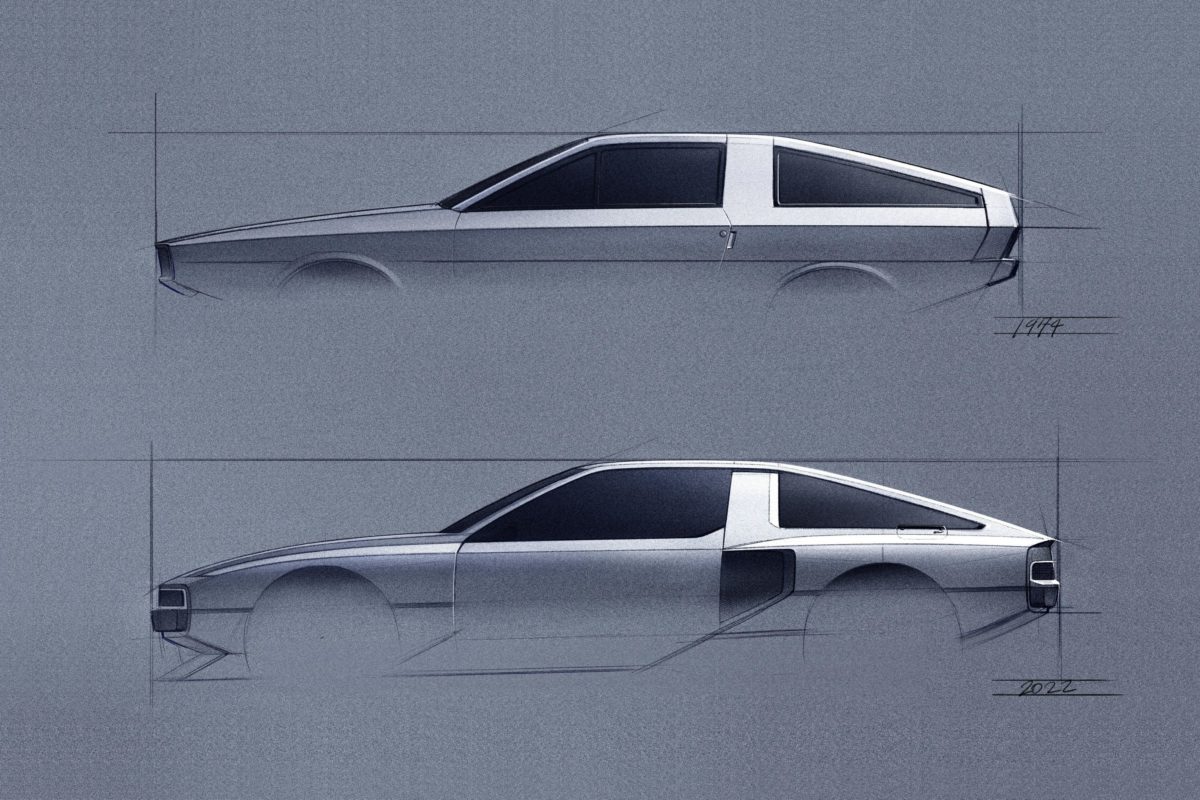 RELATED: Mercedes-Benz Reveals Electric G-Wagen Concept
With Hyundai effectively snubbing the design of his Pony Coupe, Giugiaro used its lines and shape as almost the entire inspiration for one of his next design projects, commissioned by the American carmaker John DeLorean. This project resulted in the creation of the legendary DeLorean DMC-12, which not only starred in the classic film Back to the Future, but also formed a key part of the "folded paper" design that includes everything from the 1976 Lotus Esprit to the present day Tesla Cyber Truck.
With the Pony Coupe concept forming the backbone of the design for the Hyundai N Vision 74, it's what's inside the rear-wheel drive concept car that also has automotive enthusiasts excited. Boasting a 670bhp hybrid drivetrain (containing both battery and hydrogen fuel cell), it'll reportedly have a thrilling top speed of 155mph.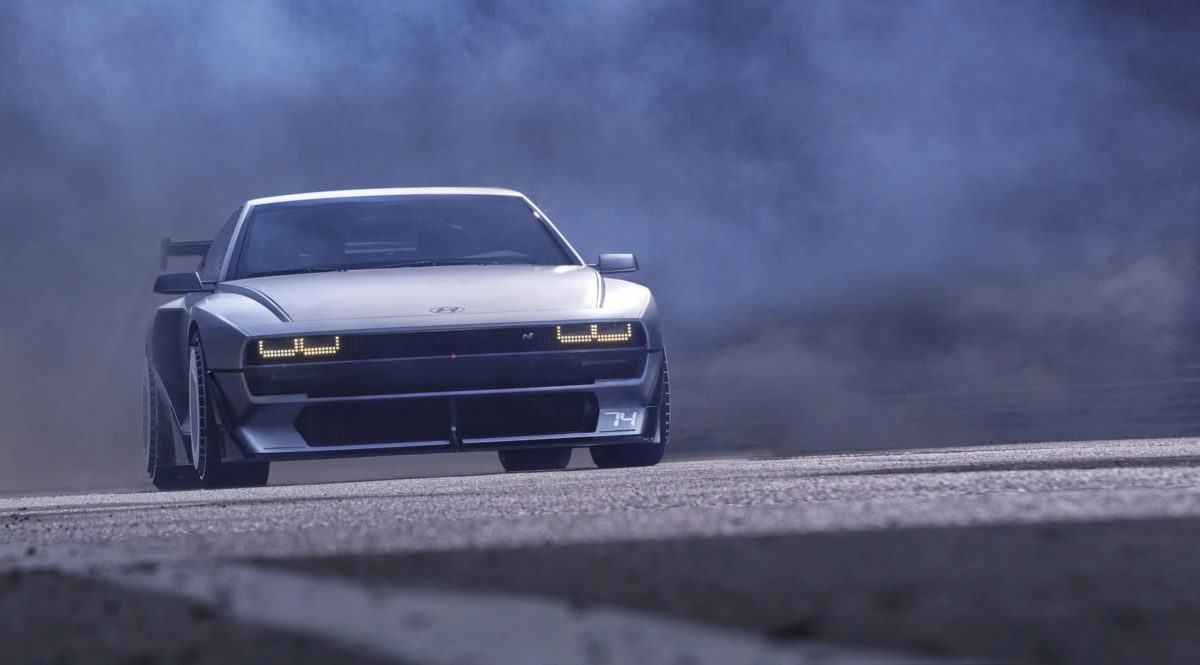 The technology behind this hybrid power unit is very impressive, with a reportedly groundbreaking hydrogen fuel cell that weighs just 4.2kg and can be charged in around five minutes. The 62.4kWh battery unit is no slouch either, powering twin electric motors for each rear wheel with 800V fast-charging capability.
Hyundai hasn't stated any intention of realising the N Vision 74 concept into a reality at this stage, but if the South Korean automaker did, it's safe to say there'd be queues around the block to order one. In the meantime, enjoy this driving vision of the Hyundai N Vision 74 and another recent concept called the RN22e below.