If we're all honest with ourselves, we have to admit that the vast majority of electric scooters and bikes don't look very good. They can often be bulky and unbalanced, with an aesthetic that looks like it was inspired by Optimus Prime's head, which isn't exactly compelling to swing your leg over one. Naon is here to change that, releasing their Zero-One, which brings a sleek, minimalist look without sacrificing speed.
At first glance, you can immediately tell this electric scooter isn't like the others. The design of the Zero-One was directly inspired by the German Bauhaus movement, which typically blends the angular elements of some Art Deco designs with a stripped back, unadorned minimalism. Basically, a Vespa straight out of the future.
The Zero-One is made in Germany, with the Naon design studio based in Berlin, and features a thin aluminium frame with mono-shock suspension that is designed to make your ride as comfortable as possible. Another curious design element is the transparent windshield, located below the handlebars to protect your legs, while offering a handy spot for the headlights.
---
---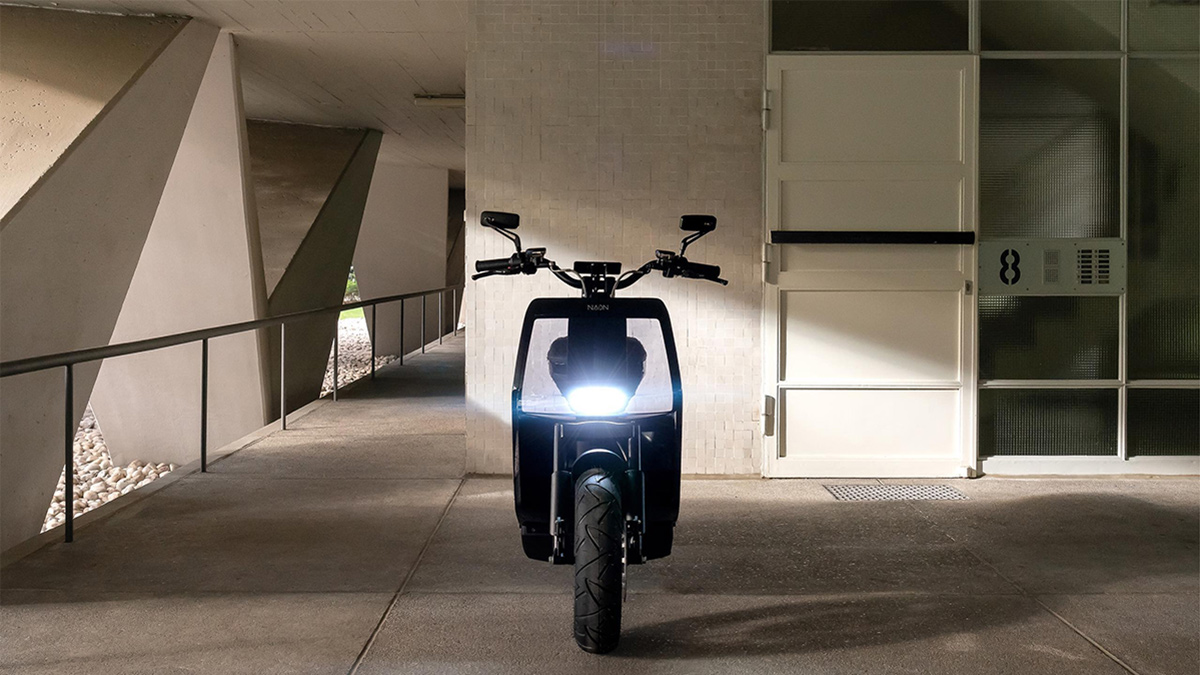 RELATED: Saint Laurent Just Dropped An eBike For The Commuting Hypebeast
The Naon Zero-One is available in two different configurations, in the L1e and the L3e, which are separated only by the number of horses they're running with. The L1e offers a modest 4hp that can get you to a top speed of 45kph, or if you're looking for a little more power, the L3e boasts around 13hp that will see you humming at 100kph at full flight.
Despite those not insignificant differences in speed, both the L1e and the L3e run off a 2.4kWh battery, which delivers a "practical commuting range of 70km on a single charge," according to Naon. If that doesn't sound like enough, you can double the distance to 140km by adding a second battery to your setup. Naon offers batteries either for sale, or rent, depending on your budget.
So if you're looking for a practical, environmentally friendly mode of transport in 2022, the Naon Zero-One could be the thing for you. The L1e starts from €4,920 (AU$7,852), while the L3e will set you back €6,420 (AU$10,246).