Just picture it. You check the mirror before you head out the door, and your outfit looks on point, as per usual. You've got the latest colourway of Yeezy Boost 350 V2's on your feet, and your Gucci 100 GG lounge pants perfectly complement the same DREW hoodie you spotted on Justin Beiber's IG last week – you're ready for the day. You hit the garage door buzzer, swing your leg over your new Saint Laurent x SUPER73 electric bike, and feel the internally geared DC hub motor hum imperceptibly into action. Life is good.
This week, the good folks and Saint Laurent and SUPER73 have made at least a part of that good life dream a reality, with the launch of the S2 electric bike. Designed by Anthony Vaccarello, who has been the creative director at Saint Laurent since 2016, the aluminium frame has been finished in a stealth matte black that will look the part anywhere you might want to ride it.
The geometric, rhombus-shaped frame presents as having clear inspiration from classic American motorcycle culture, with a cafe racer style seat and an electric battery pack that reminds of a fuel tank. Likewise, with the upright handlebars, oversized lamp-style headlight and chunky BDGR tires – it's essentially a vintage motorbike that won't wake up your neighbours.
---
---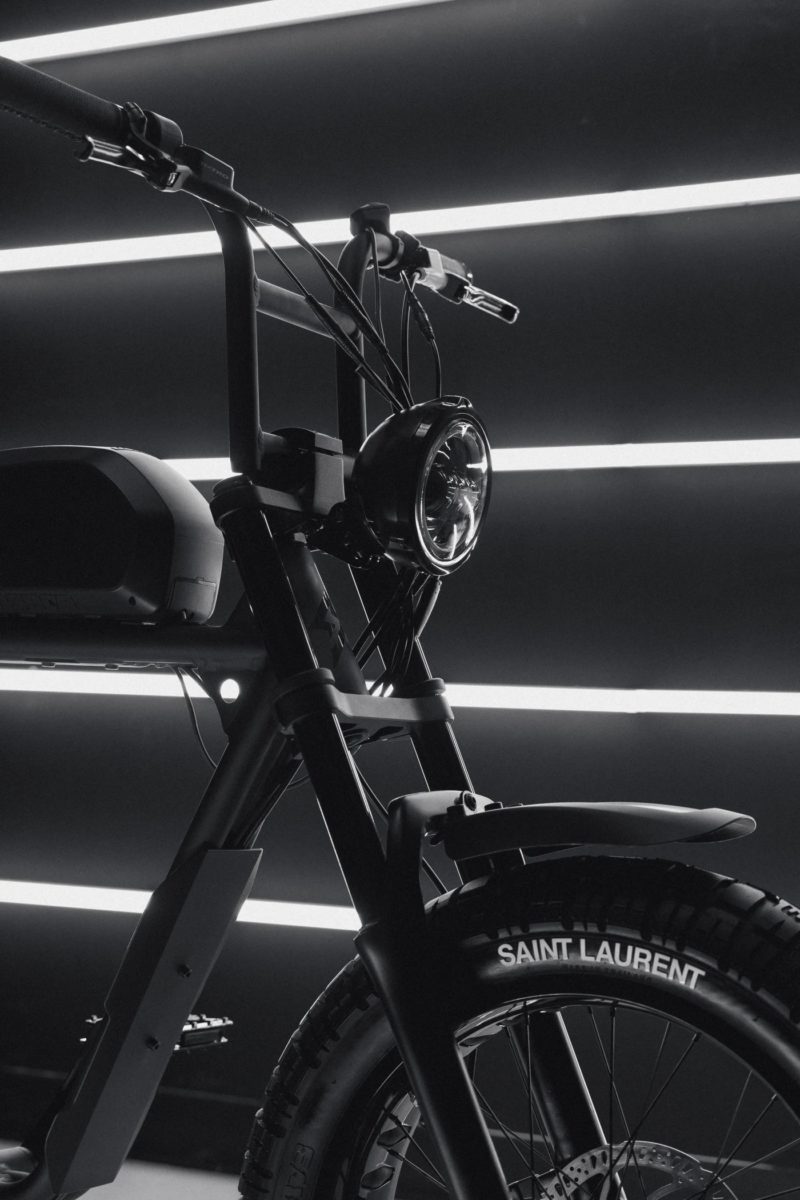 RELATED: Saint Laurent Gets Dirty With Their Own Condom Line
As previously mentioned, the Saint Laurent x SUPER73 electric bike is powered by a rear-hub mounted DC motor, which can push out 1350 watts at its peak power. In turn, the DC motor gets its juice from the 615 watt-hour battery that has been integrated cleanly into the design of the frame.
Arriving complete with Saint Laurent branded tires and SUPER73 app functionality (for either Android or iOS), this limited edition S2 electric bike could be yours for the RRP of US$6,500 (AU$9,000). Or if you're looking for a slightly less high fashion e-bike, check out our list of the best electric bikes right here.