The Tesla Cybertruck looks like it belongs in an apocalyptic future on Mars, which isn't currently the greatest of camping locations. Hence why artificial intelligence and software company Stream It has launched a $69,000 Tesla Cybertruck camper extension, just in case you want to go exploring in your new electric ute.
Initially launched in 2019, the Tesla Cybertruck comes complete with a 6,300 kg towing capacity and steel body panels that can prevent penetration from a 9mm bullet. Deliveries were initially slated to begin this year, however, Tesla has confirmed that it will be delayed until at least 2022.
To solve a problem that didn't exist, Stream It has launched the 544 kg CyberLandr compact camper, which functionally transforms your truck into a sleek looking Toyota Land Cruiser with a pop-top roof. Despite not a single Tesla Cybertruck being delivered yet, the company has reported more than $110 million in preorders of the unit since April.
---
---
RELATED: Elon Musk Claims Tesla Roadster Can Do 0-100 In 1.1 Seconds
As you'd probably expect from a product designed to integrate with a Tesla, the CyberLandr is a slick bit of kit. Neatly fitting into the tray of the Cybertruck, it telescopes upwards to create a tiny mobile house, complete with kitchen, bedroom, and bathroom.
The kitchen features an invisible induction cooktop, fridge, a massive sink and taps that are voice-activated. Naturally, the floors are heated, and the space offers two seats with pivoting tables, all of which can be folded away. The chairs combine to transform into the bed, while the bathroom boasts another sink, shower and dry toilet.
In an interview with HYPEBEAST, Stream It CEO, Lance King, explained that he was inspired by the Cybertruck to build the CyberLandr.
"It was simultaneously more economical than a compact car, more powerful than a muscle car, quicker than a sports car, more responsive than a supercar, more capable off-road than another full-size pickup," King said.
Check out the Tesla Cybertruck camper below.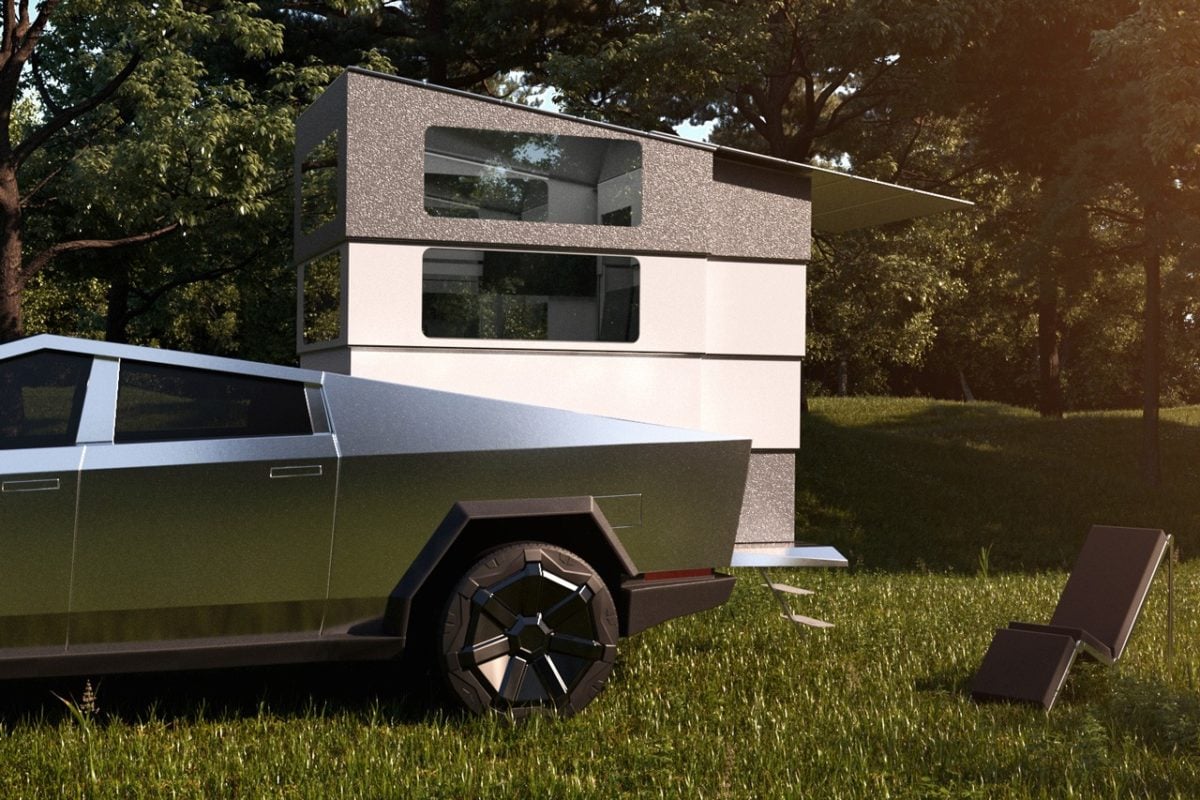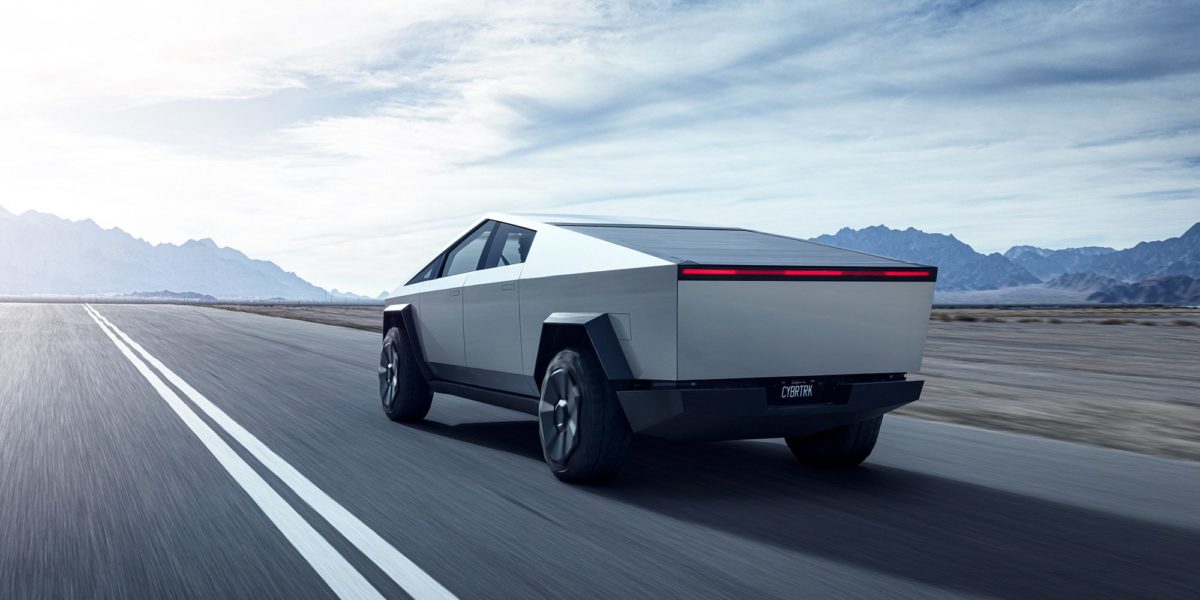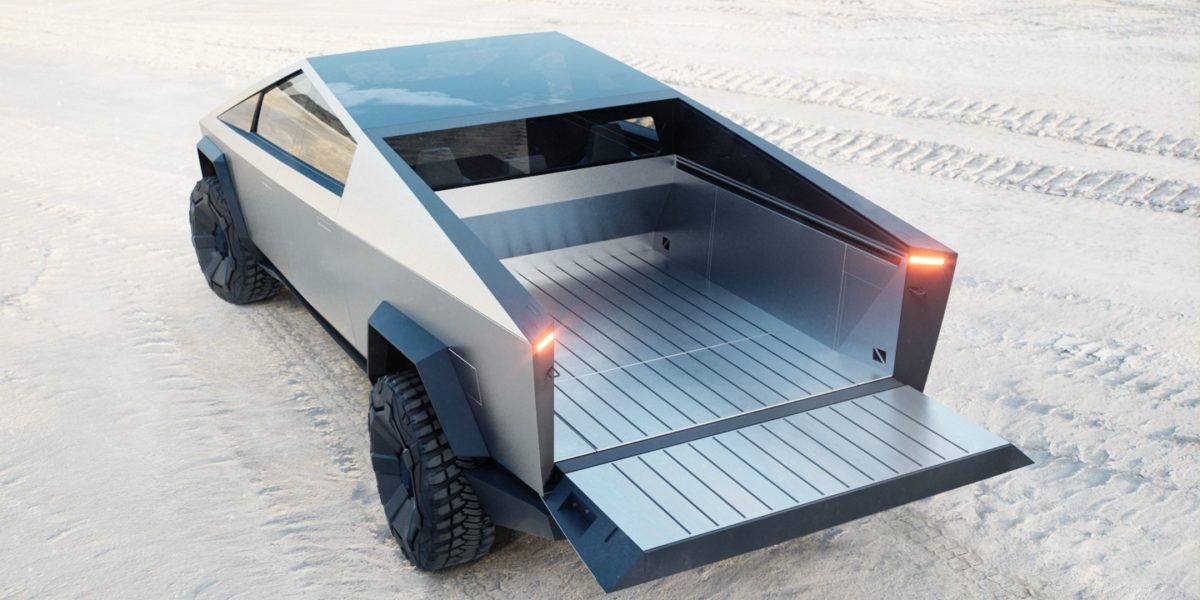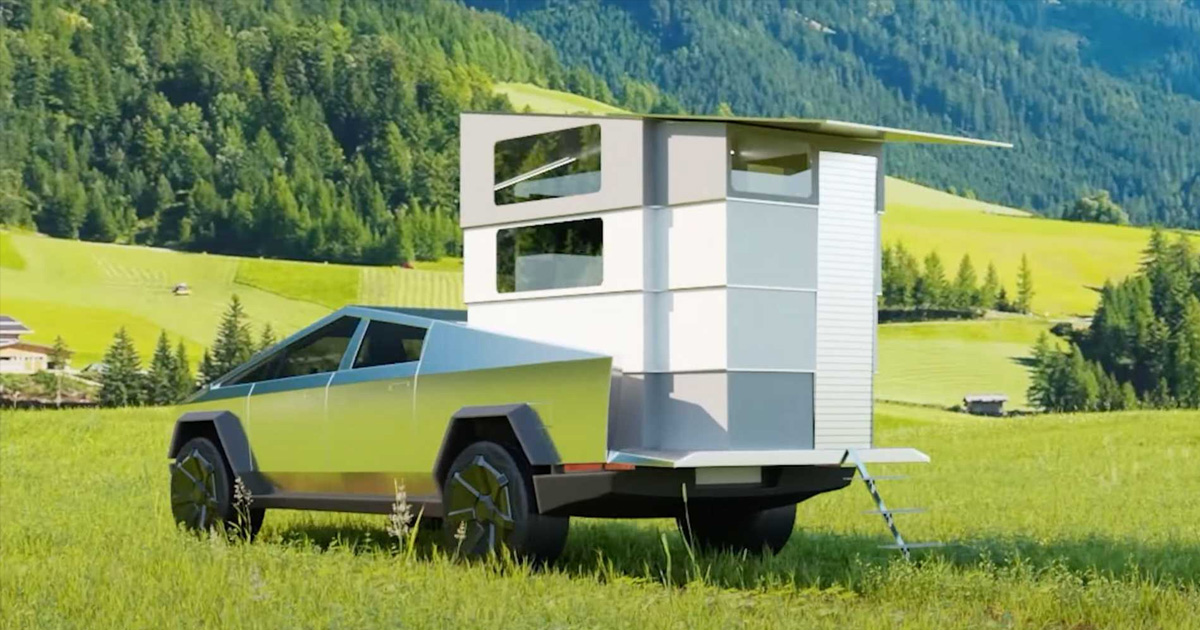 Related: The Canoo Pickup Is What Elon Musk Wishes Tesla's Cybertruck Was
---
---