Acting chairman John Elkann is stepping aside as of September 1st to make way for the new CEO of Ferrari: Benedetto Vigna – the man most notably known for leading chipmaker STMicroelectronics NV's most profitable division, as well as playing an integral role in establishing the iPhone's autorotate function.
The decision comes shortly after the legendary Italian marque announces the arrival of its first fully electric supercar, which is currently scheduled for a 2025 launch date. In stark contrast to the sentiments of former CEO Louis Camilleri, Ferrari will now double down on the electrification of its range under the extremely capable and tech-savvy guidance of Vigna.
"His unique knowledge gained over 26 years working at the heart of the semiconductor industry that is rapidly transforming the automotive sector will accelerate Ferrari's ability to pioneer the application of next-generation technologies," Ferrari has offered via statement.
---
---
"We're delighted to welcome Benedetto Vigna as our new Ferrari CEO," says Elkann.

"His deep understanding of the technologies driving much of the change in our industry – and his proven innovation, business-building, and leadership skills – will further strengthen Ferrari and its unique story of passion and performance in the exciting era ahead."
RELATED: Lamborghini Confirms First Fully Electric Supercar Will Debut After 2025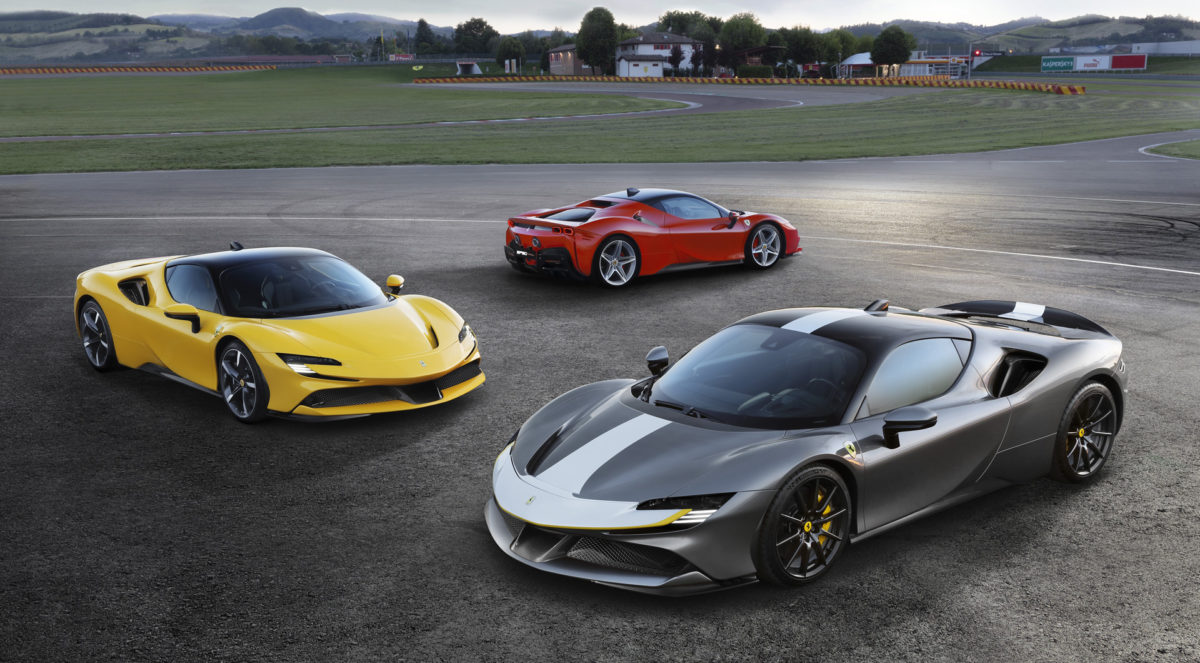 As noted by Bloomberg, this marks a watershed moment in the brand's history given how historically, it has rarely sought out talent outside of its sector – much less offer someone with such a hardcore tech background its top job.
"Appointing someone relatively young and from the technology field sets the tone for where Ferrari is headed," RBC Capital Markets analyst Tom Narayan explains to the publication.

"The biggest issues this company will face in our view over the next decade will be adapting to the changing auto technology landscape as a luxury brand."
In addition to the debut of three new conventional models in the coming months, Elkann has recently alluded to the fact that Ferrari's interpretation of electric technologies could be a tremendous opportunity in exposing newer generations to its "uniqueness and passion."
Set to be "everything you dream the engineers and designers at Maranello can imagine", no further details surrounding a fully electric Ferrari have been provided at this stage… but it appears to be in safe hands with someone like Benedetto Vigna at the helm.
"It's a special honour to be joining Ferrari as its CEO and I do so with an equal sense of excitement and responsibility," says Vigna.
---
---
"Excitement at the great opportunities that are there to be captured. And with a profound sense of responsibility towards the extraordinary achievements and capabilities of the men and women of Ferrari, to all the company's stakeholders and to everyone around the world for whom Ferrari is such a unique passion."