Sick of walking + running? Home gym not cutting it? Every goddamn tennis court booked up? More importantly, itching to get stuck into a challenge? An endurance challenge, even. Those of you lucky enough to reside within five kilometres of Hyper Karting Sydney in Moore Park are in for a proper lockdown treat.
Yes, as unbelievably fortuitous as it may seem – especially in the overwhelmingly pessimistic context of Australia and COVID-19 – go-karting has actually been classified essential exercise. And it's something both you and I, as well as the enterprising folks behind the country's most delightful hub for electric karting, should be taking full advantage of.
Officially dubbed the Hyper Karting: Endurance Workout, you're essentially signing up for 20-minute races hosted at an Entertainment Quarter parking level turned open-air track, with a maximum of two people on the track at any given time; except in the case of customers living in the same household, as outlined by the current NSW Health requirements.
---
---
RELATED: The 8 Best Tracks For Go-Karting In Sydney
To make things even spicier, Hyper Karting Sydney has recently begun applying a special "Grip Drip" formula to its tracks, which reduces lap times by a considerable margin of 10%. Inching closer and closer to the likes of its real-life counterpart in F1, along with the steering wheel, overtake button (read: DRS junior), and all… the experience promises to be an exhausting one. Hence the "endurance" in Endurance Workout.
"We've spent the last 10 weeks refining our COVID-Safe practices," says Andrew Richardson, Manager of Hyper Karting Sydney.
"Everything that can possibly be done to ensure we are COVID-Safe is being done. Our number one priority is to ensure the safety of our team members and customers."
"The feedback we've had from customers thus far has been very positive. After over 2,000 responses, 90% of participants rated Hyper Karting very physical after they raced, even though only 52% expected it to be very physical beforehand."
"In fact, we were forced to reduce the length of our races from 30 minutes a few weeks ago because most people were too exhausted to make it through the entire session… G-forces are now far higher, the steering wheel is far heavier, and the session is far more intense."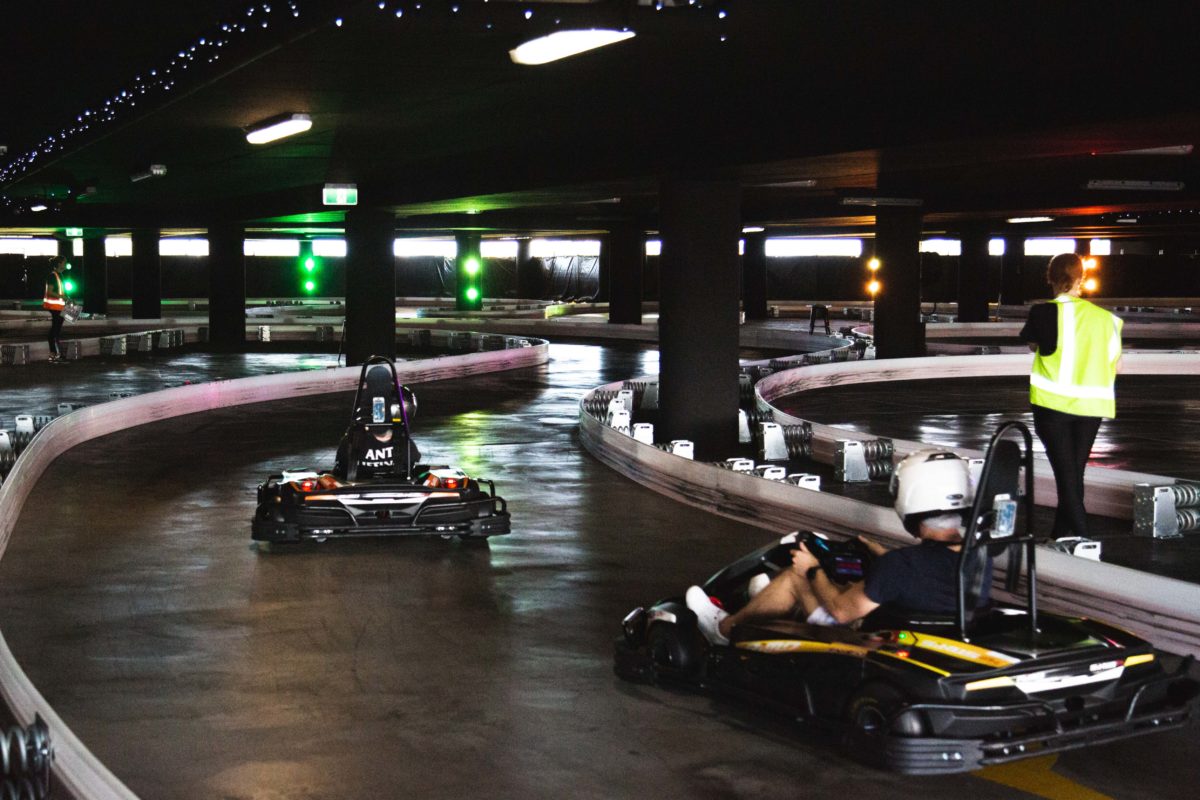 The only conditions are as follows:
---
---
Customers

must

live within five kilometres of Hyper Karting Sydney, Moore Park (proof will be required)
Customers

must

be limited to a maximum of two participants per session, unless everyone is from the same household (proof will be required)
No walk-ins, all sessions must be booked in advance via the online platform
Social distancing is a must
Compulsory QR code check-in
Compulsory health checks upon arrival
Compulsory mask wearing at all times (including under helmets during the session)
Strictly no congregation at or around the venue before or after exercise (arrive on time – not early, not late); overlap of racing groups completely taken out of the equation
BYO helmets recommended, but regularly sanitised helmets may be provided if necessary
Hyper Karting Endurance Workout sessions will cost you an extremely reasonable $29 for a single 20-minute spin. Opening hours are 9 AM to 12 AM, every day of the week. How good?
Now check out what went down when the BH crew hit Hyper Karting earlier this year below.