Dreamliners are now becoming the flagships of most commercial carriers around the world. Qantas just recently received their first order in Australia, despite being a little late to the party.
There's one Dreamliner however that's well ahead of the pack, and that's the only privatised incarnation of the Boeing 787 in the world right now. Clocking in at a whopping $400 million AUD and sporting the cheeky registration '2-DEER', the one-of-a-kind jet is the epitome of luxury private travel.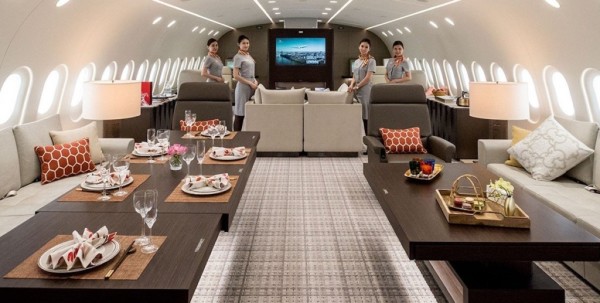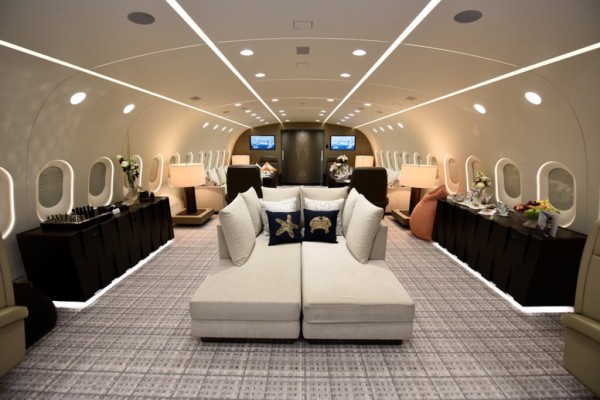 Comfortably flying about 40 guests, the jet is available to hire for around $100,000 AUD per hour. The flying penthouse features an opulent main lounge with bean bags and daybeds around twin dining tables for meals prepared by the on board executive chef.
The super king-sized double bed in the master bedroom sits in front of a 42 inch TV with copious amounts of throw pillows to make it the perfect Netflix-n-Chill den at 40,000 feet.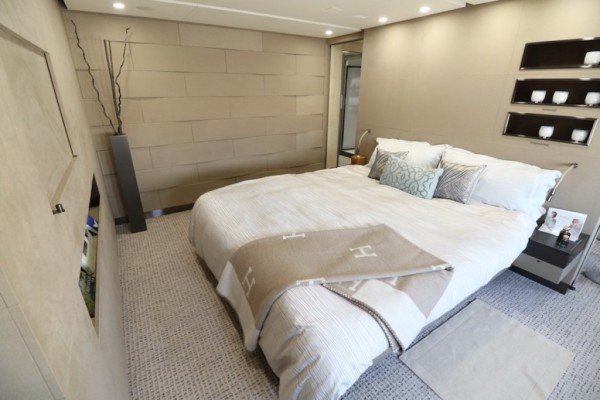 Take a tour of this luxurious anomaly with aviation blogger Sam Chui during his recent time aboard the 787 at the Dubai Air Show.