The admiration and adoration for Land Rover's Defender has become one of the most perplexing aspects of the modern motoring industry. Anyone who has one in their garage will tell you it's a bittersweet love/hate relationship. The frustration of owning one is tormenting, yet for some reason, they simply couldn't ever part ways with it.
For this reason, among others, the Defender has become somewhat of an icon of a raw 4×4 era. They are the best of British; a protector of true offroad capability that many of today's cars that consider themselves in a similar category fall considerably short of.
If Defenders weren't appreciating in value enough already, this particular set of wheels straight from the set of James Bond's 2015 outing in Spectre, is sure to clock in some ridiculous coin, reported by Silodrome.
---
---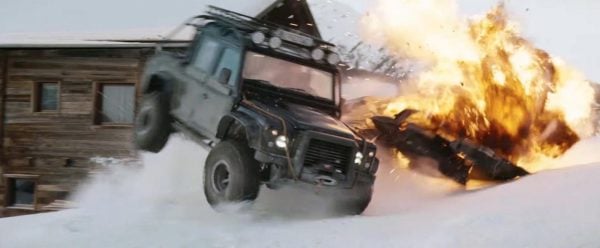 For a film that unfortunately missed its marked, the scene in which Jaguar Land Rover's Special Vehicle Operations division 110 Series Defender bouldered through the Austrian Alps was an entertaining highlight. EON Productions casually acquired ten of the vehicles from the British automaker before handing them over to Land Rover tuning and racing specialists Bowler for the 'Bond' once over.
When ten vehicles are ordered for a Bond film, it's safe to assume that almost none of them will see better days beyond explosions and carnage. Only one that came out of the other side of a hectic filming schedule was ever suitable for auction, despite all ten of them available for purchase.
The example in question boasts just 234 kilometres on the clock and is in immaculate condition – if 'immaculate condition' means still in one piece. "The modified 37-inch tires were bolted directly to special wheel rims, suspension upgrades include rose joints and Bilstein rally dampers, and there's a full roll cage both internally and externally," say Silodrome. The diesel engine has been jacked up to 185 bhp and 500 Nm of torque, while the interior features a Fast & Furious-style hydraulic handbrake and Recaro seats with 4-point harnesses.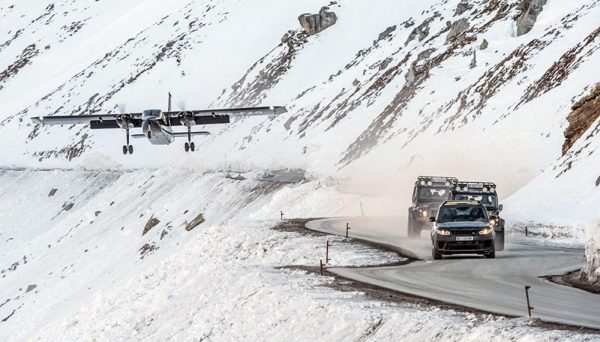 Along with the purchase, if you were so inclined, you'd receive "the handbook and (blank) service booklet, a current MoT certificate, a UK V5C document for the most appropriate registration 'OO07 SVX', and and a framed presentation featuring movie stills, the shooting schedule, and an Austrian licence plate."
If you want it, however, you'll have to bid for it. The item has been listed on Bonhams to be sold at Goodwood Festival (happening right now) for anywhere between $390-450k Australian dollars. Check out the auction gallery below.