When it comes to gadgetry and all the other niceties involved with being MI6's top field operative, James Bond has never been lacking… for the most part, anyways. The one department where 007 consistently finds himself bested by adversary after adversary? The iconic Bond villain lairs. There's simply no contesting with high-concept architecture when all you have is a stuffy, ornate-yet-characterless Vauxhall Cross building. And by imagining a desert garage to house LeBron James' electric Hummer, design legend Kelly Wearstler has inadvertently created the ultimate Bond villain lair.
Heavily influenced by the natural landscape surrounding Joshua Tree, modernist Californian architecture, as well as sci-fi flicks from the 60s/70s – i.e. Ridley Scott's Alien, Stanley Kubrick's 2001: A Space Odyssey – this (entirely theoretical) granddaddy of next-level auto galleries was unveiled to celebrate GMC debuting its all-electric SUV (described by the brand as a "supertruck").

"I imagined that LeBron James – who is the ambassador for the Hummer EV – would live there," Wearstler tells Dezeen.
"I wanted to create a super sexy home in the desert where his vehicle is a sculpture."
---
---
RELATED: Is This The Definitive James Bond House?
Conceived with the specific freedom afforded to those who can disregard logistics knowing it'll never be brought into material reality, this particular desert garage concept comes with a fair few exciting novelties. As showcased in the video above and the renderings below, once you make it past the impressive gates and canyon-style passageway, a revolving platform facilitates your ascent into the main complex (which also functions as an open-plan living space). There, your electric Hummer – or whatever vehicle you choose to take – can serve as a design centrepiece. Natural lighting is plentiful.
"The approach to the garage interior encapsulates my design philosophy, which is a mix of old soul and new spirit, the perfect combination between the Hummer's sense of discovery and the great outdoors."
"My vision was to reinvent the way that we live with our vehicles, which are embedded in the fabric of our daily life. The Hummer EV has no emissions so it makes it possible for us to live with it harmoniously… I wanted to imagine architecture that brings it inside so we can truly enjoy its beauty."
Check out the desert garage concept by Kelly Wearstler for yourself below.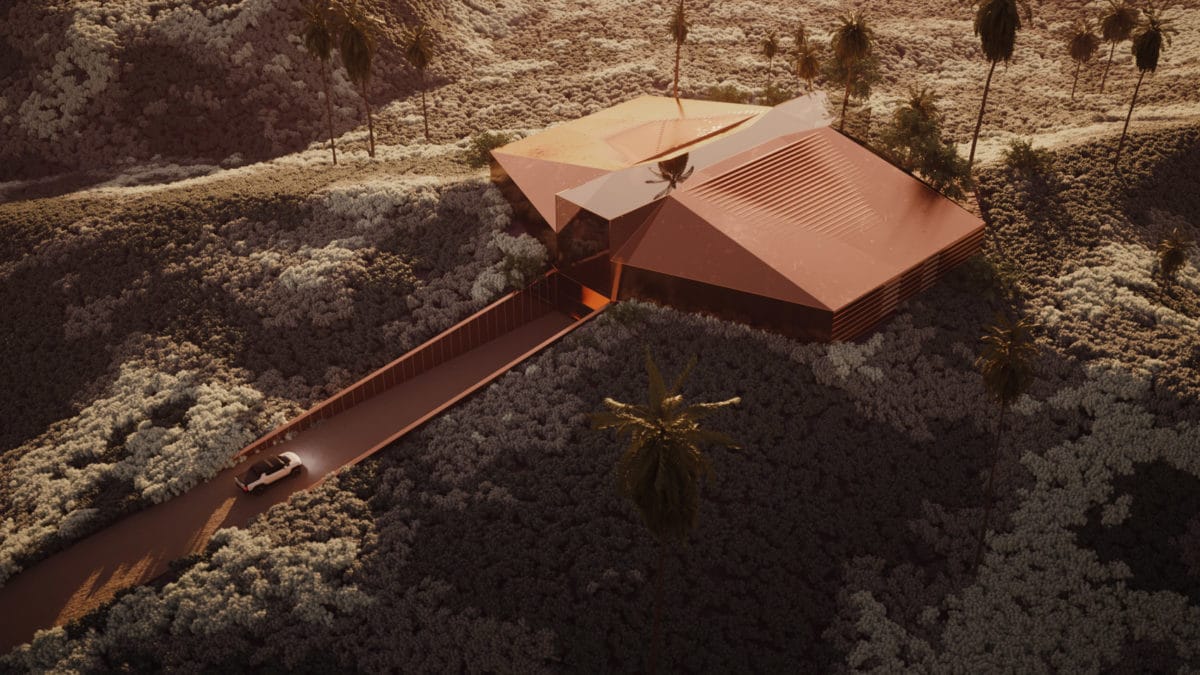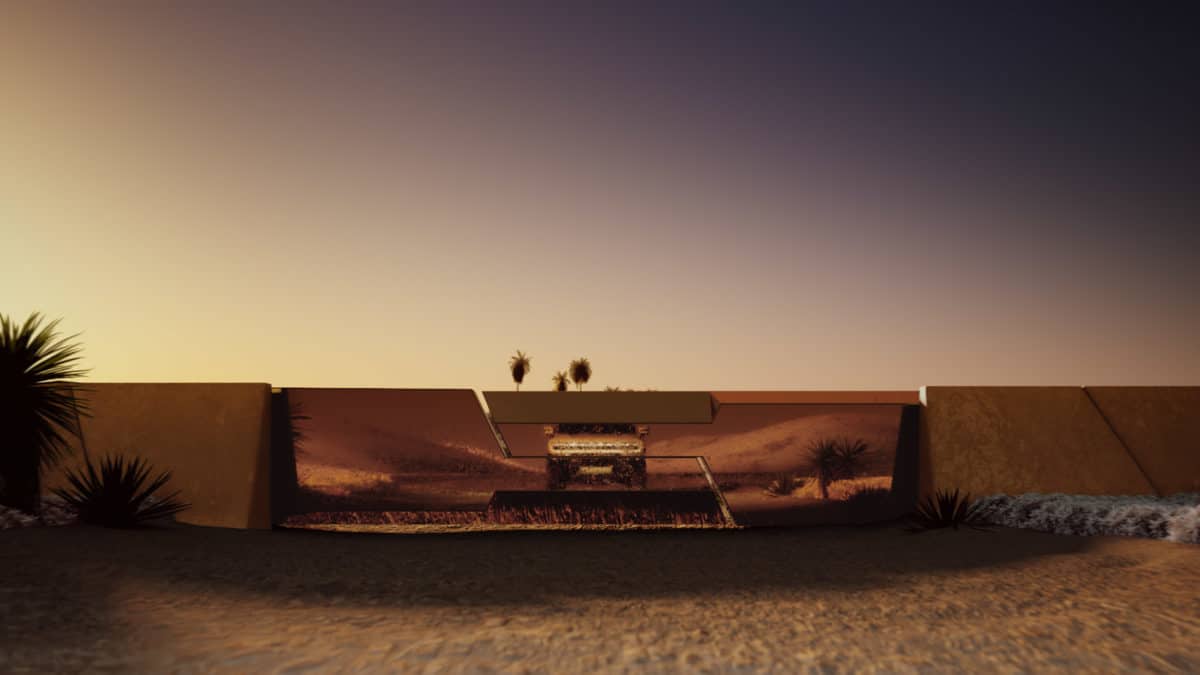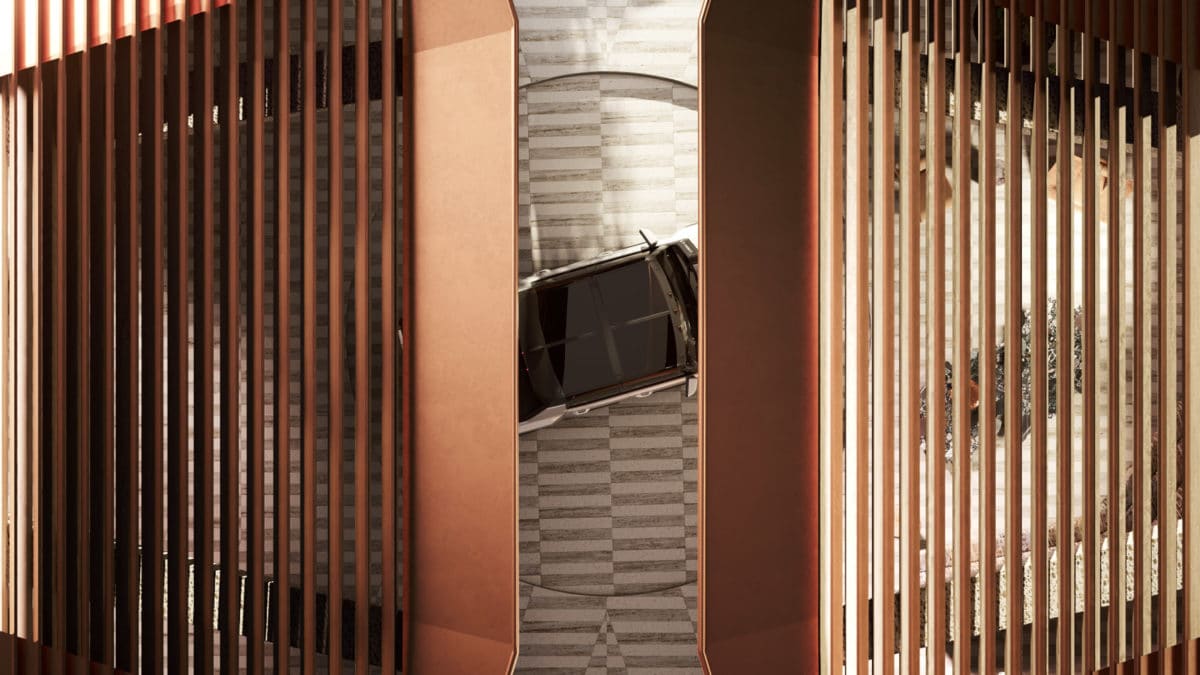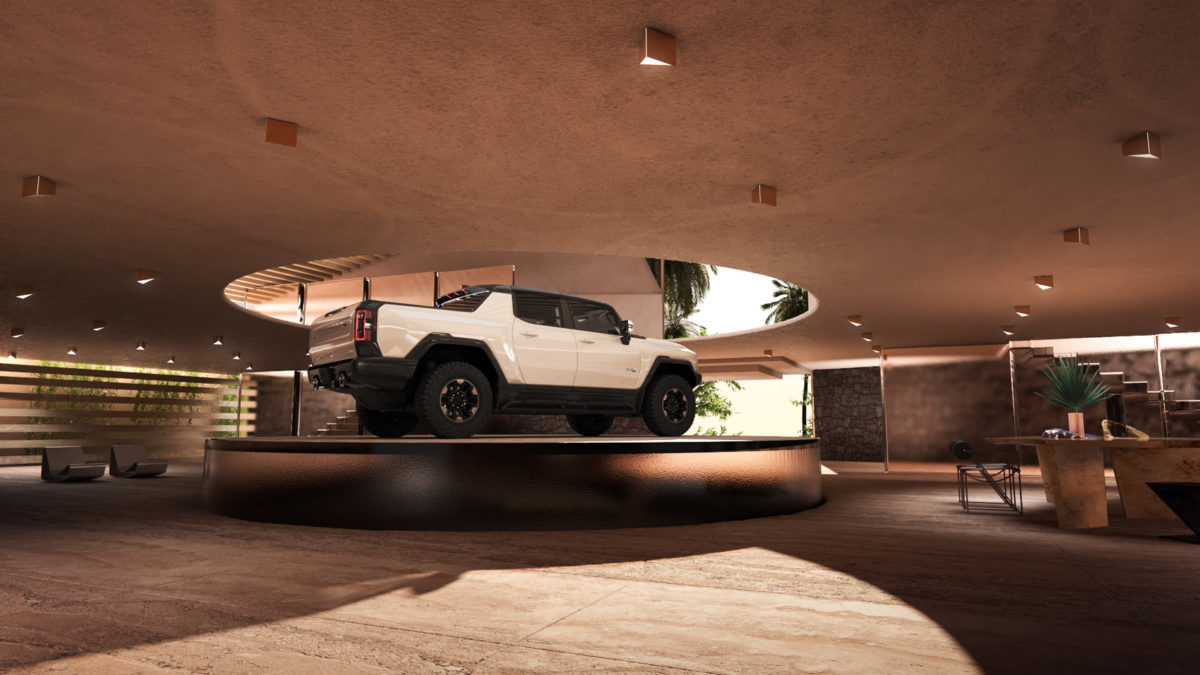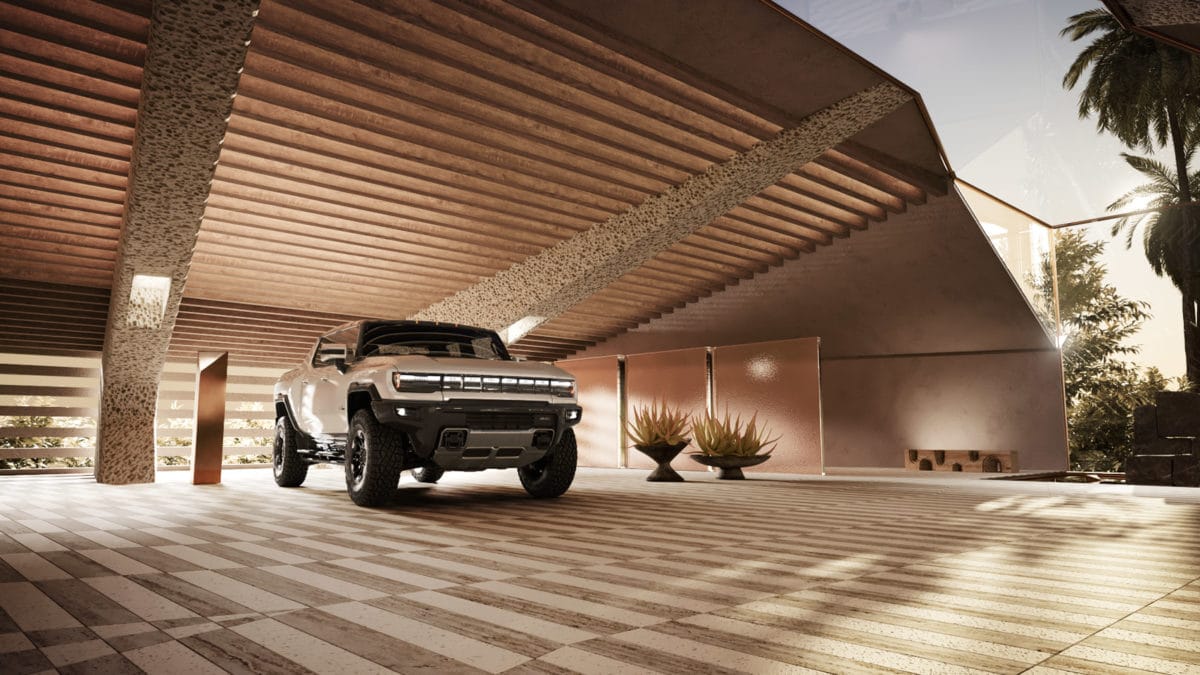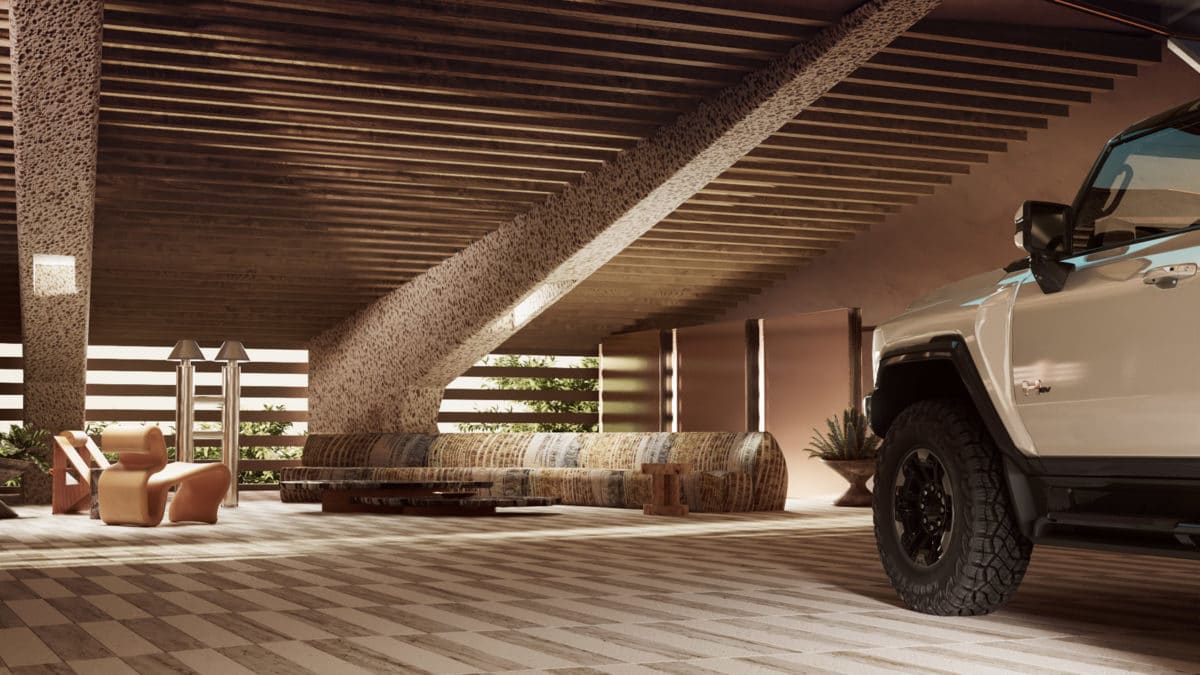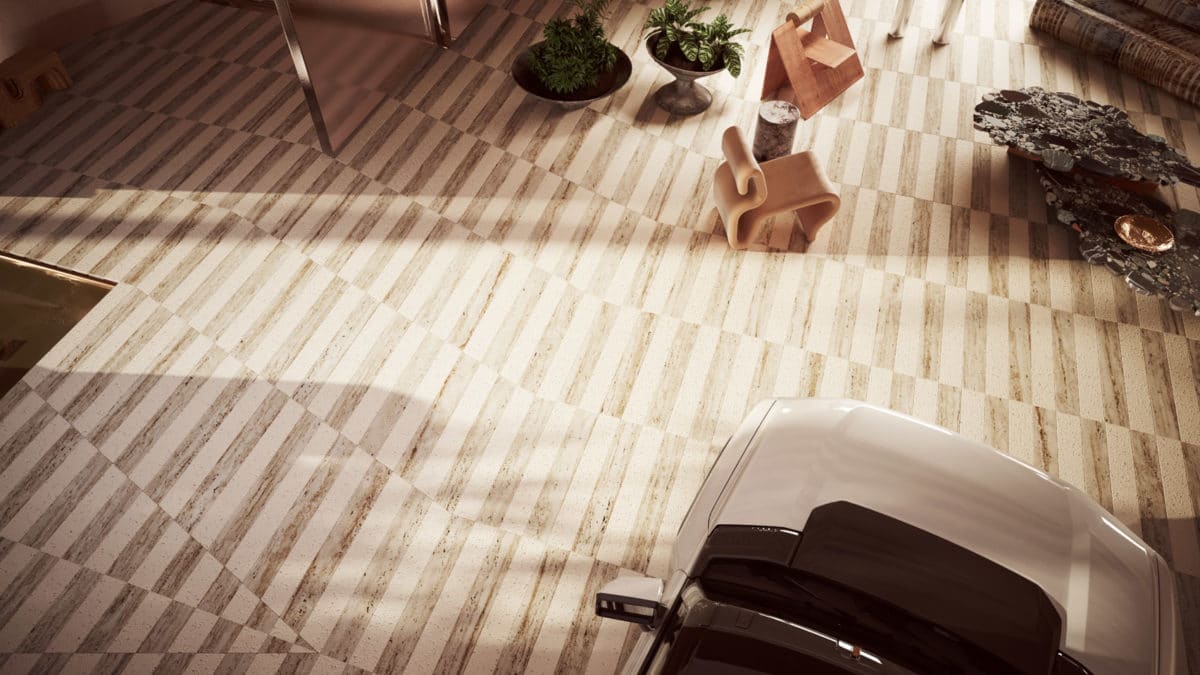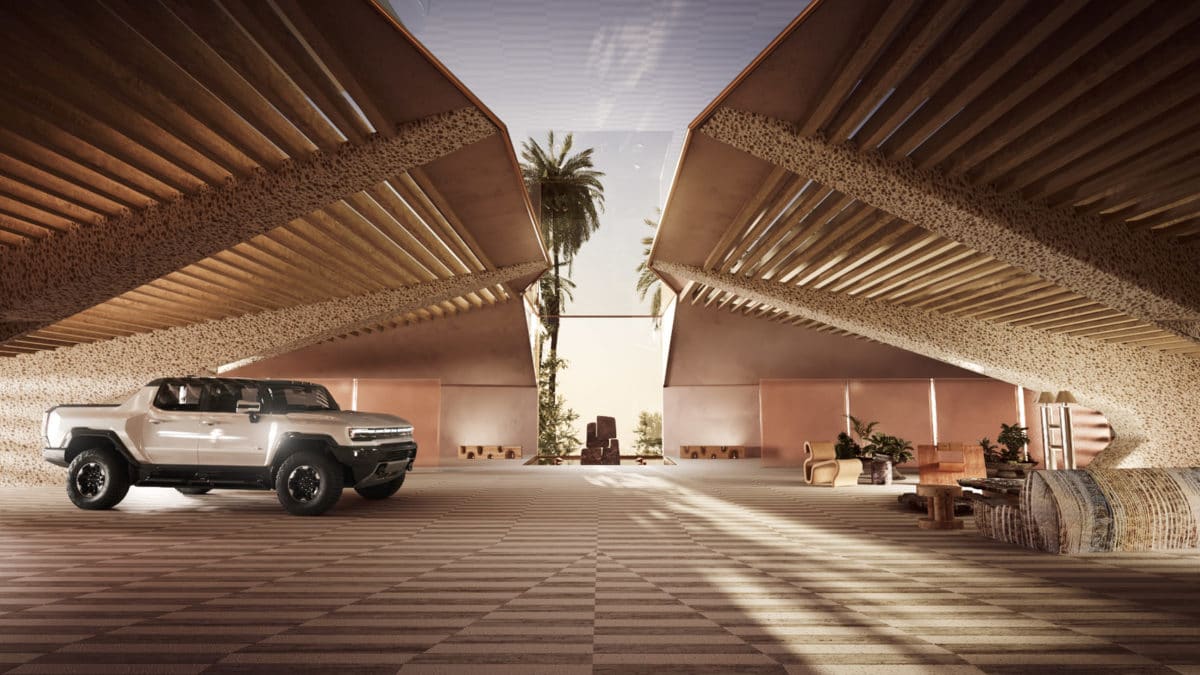 Interested in building your very own Bond-like lair? Read about Aston Martin Designs' bespoke architecture program here.