As you may recall, LEGO released a scale model of the Ducati Panigale V4 R just a few short months ago; complete with a functioning gearbox, suspension, disc brakes, the whole lot. Now, they've upped the stakes with a 1:1 fully-functioning replica of the motorcycle.
A regular Ducati Panigale V4 was basically stripped down to its bare essentials and rebuilt with the 15,000 LEGO bricks. Artist, Riccardo Zangelmi reportedly spent upwards of 400 hours handcrafting what you see before you.
The result? A 180 kg sorta-not-really plaything which is still capable of generating 217 horsepower and 111.17Nm of torque from its 998cc Desmosedici Stradale R engine. Standard…
---
---
Check it out in all its meticulous glory below.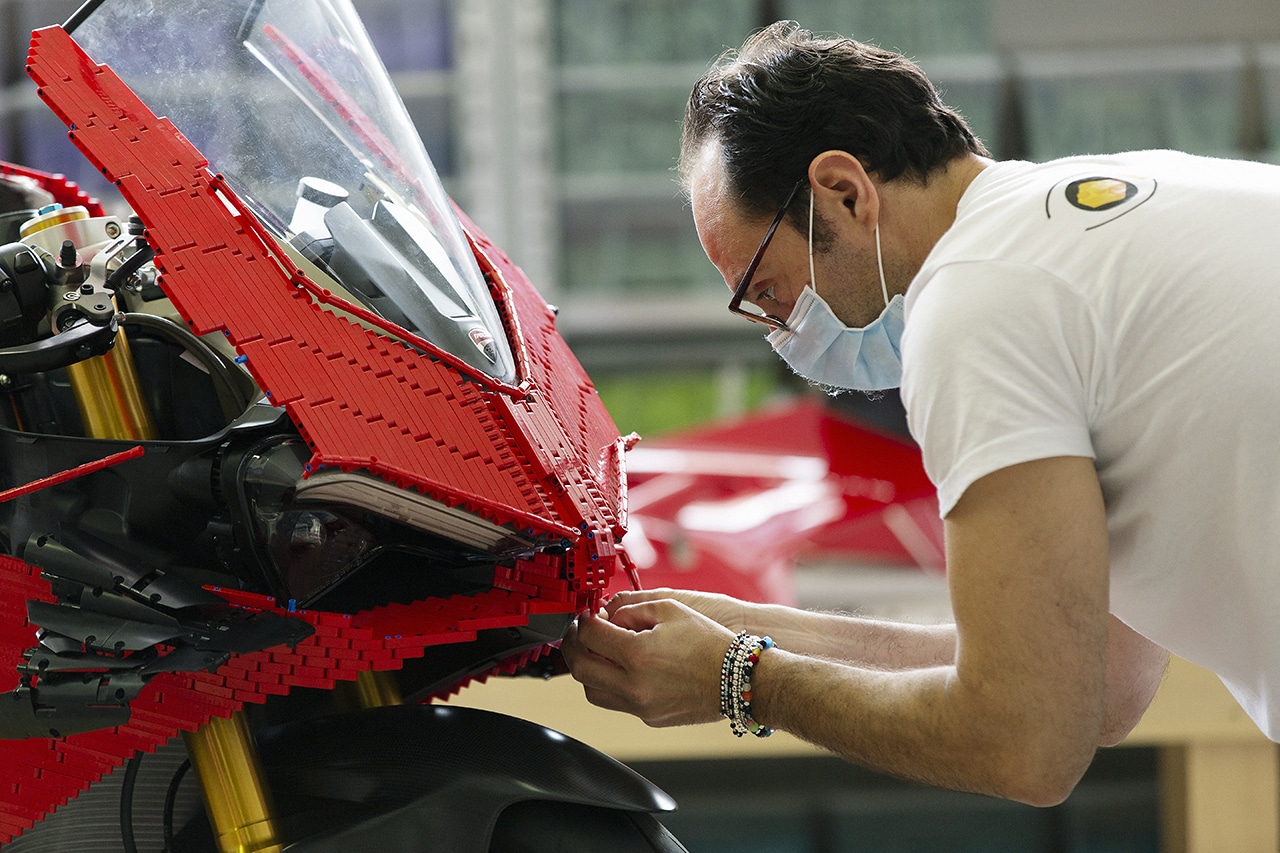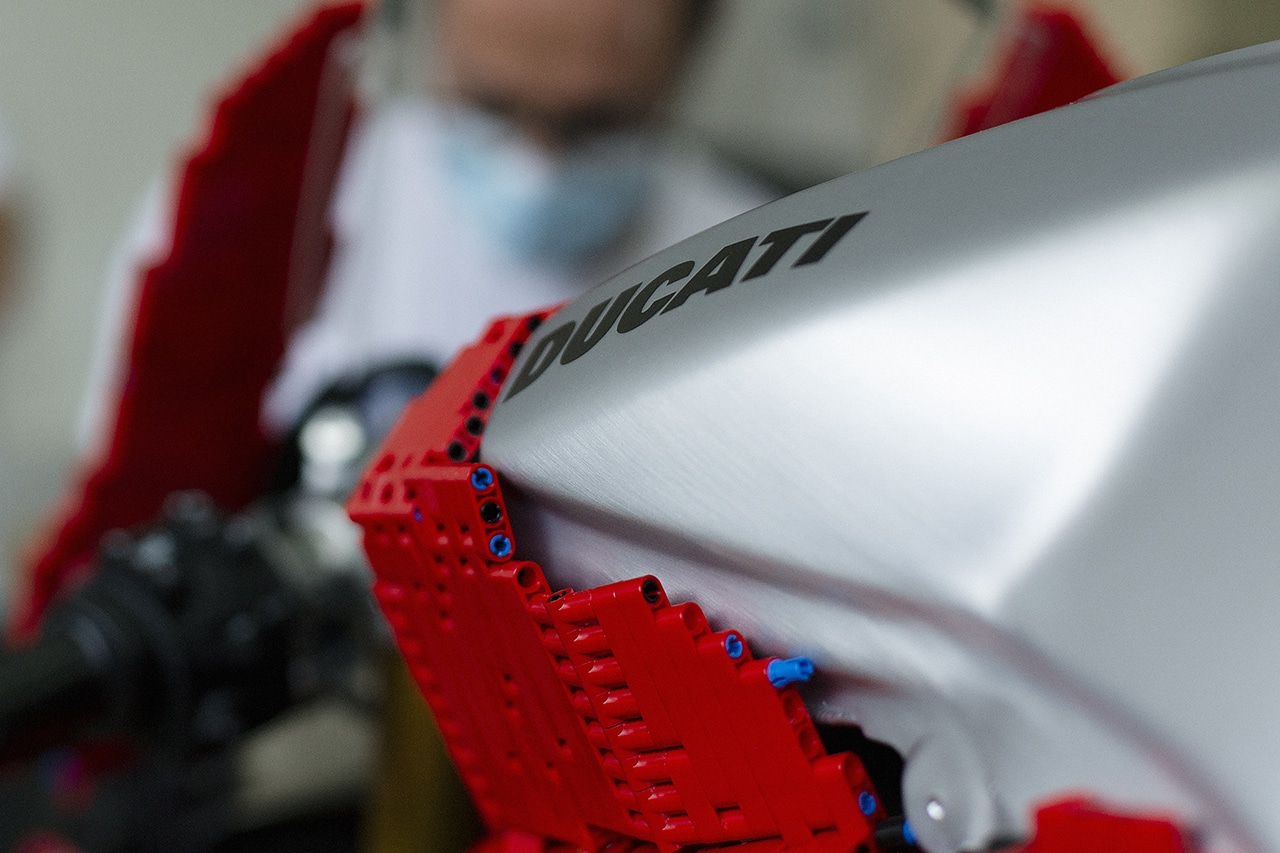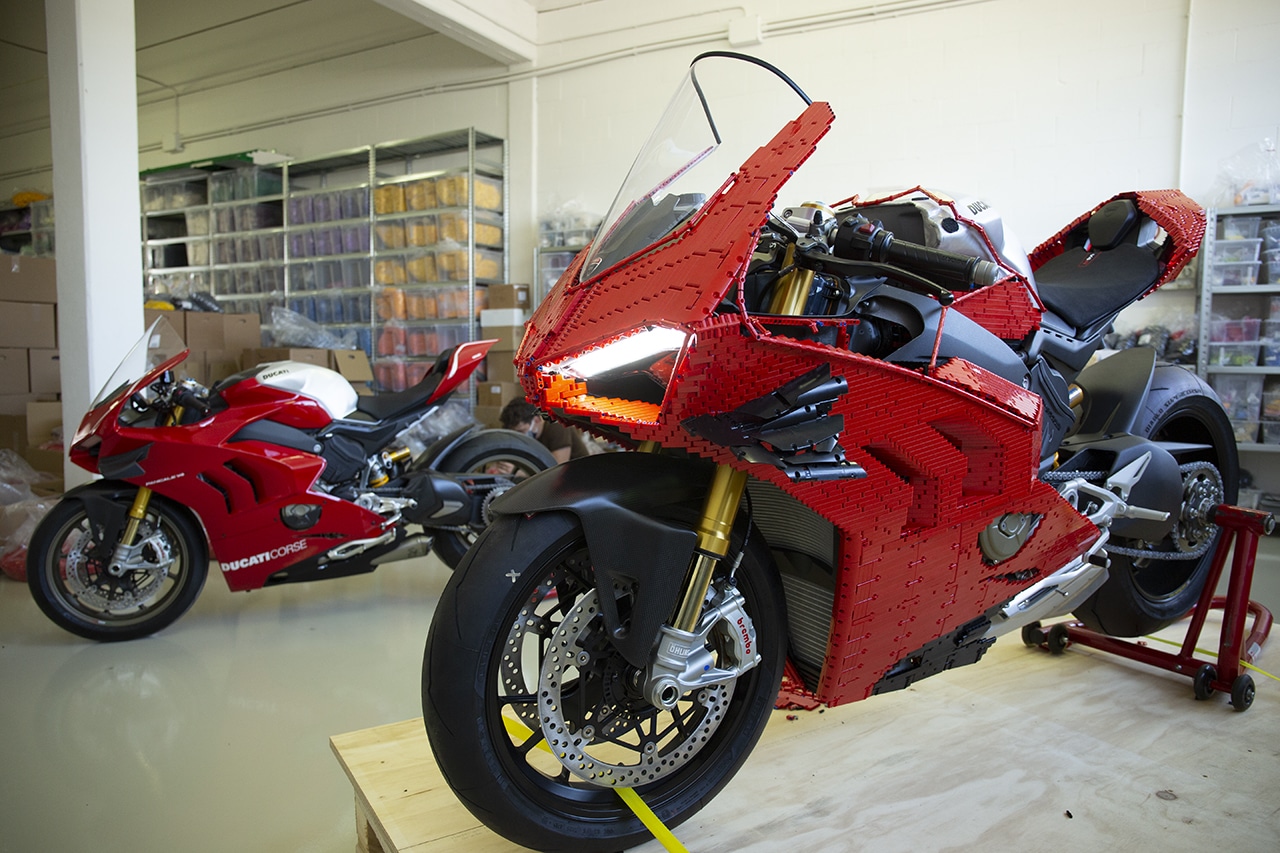 If this all feels a bit too much for you, there's always the Technic set, which achieves similar levels of realism. In addition to the functioning gearbox, front/rear suspension, and disc brakes, the scale model imitates its real-life counterpart's precise movements. There's even a little kickstand to prop the whole lot up for those stationary moments.
Currently, the Technic play set is not yet available for purchase with a scheduled release date of August 1st 2020. But you can find out more today over at lego.com.