The Continental was Lincoln's 1950's attempt at producing the leading postwar luxury vehicle. Built to compete with Cadillac and Rolls-Royce, it was sleek, impressive and expensive. However, it was also incredibly difficult and costly to produce. With its nearly hand-built construction, Ford estimated losses of nearly $1,000 per vehicle and struggled to gain popularity over the Cadillac, which outsold it by approximately 5 to 1. With the recession of 1958 quickly approaching and the Continental's records not looking great, the brand needed to get creative or risk being eliminated. Thus, the new Continental was born.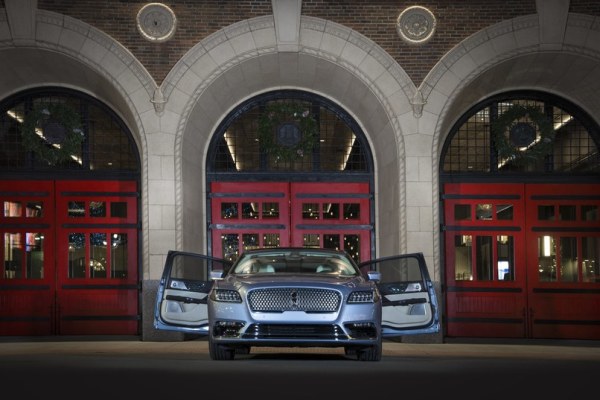 Ford demanded that the previously USD$10,000 Continental (nowadays approximately USD$90,000) be redesigned to be smaller, lighter and more affordable at an updated price of USD$6,000. This new, smaller and lighter version rose in popularity fast, partially due to its updated styling but most notably due to its signature feature: its "coach doors".
The centre-opening doors quickly became a staple of elegance, allowing chauffeured passengers—especially those in dresses—to easily step in and out of the cars luxe interiors. The car was also particularly valuable as it was the only four-door convertible in the marketplace. The who's who of the era owned Continentals, including Frank Sinatra, Pablo Picasso, Elvis Presley, Marilyn Monroe, ‬and Elizabeth Taylor and it wasn't long before the Continental became synonymous with elegance.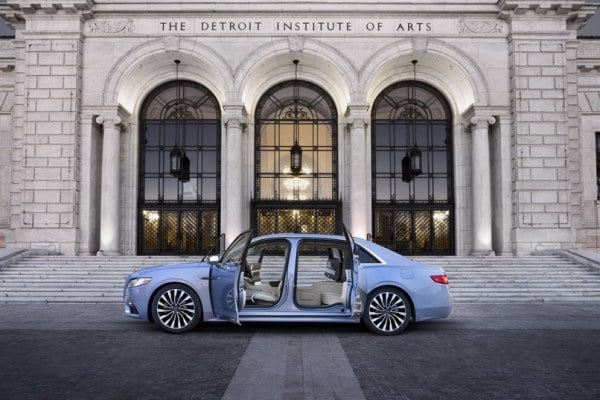 Unfortunately, it also became synonymous with danger. It wasn't long before the coach doors were given the nickname "suicide doors" as they were known to block passengers' view of oncoming traffic when exiting the vehicle. Redesigns eventually left the dangerous doors in the past. That is, up until now.
To celebrate the brand's 80th anniversary, Lincoln is bringing back the coach doors on an exclusive run of just 80 of its current Continental sedans. These six-figure-range cars will feature the iconic doors and also boast a six-inch stretch to provide additional legroom to the rear seat passengers, a rear centre console with a stowable tray table, tablet holder, and wireless charging pad.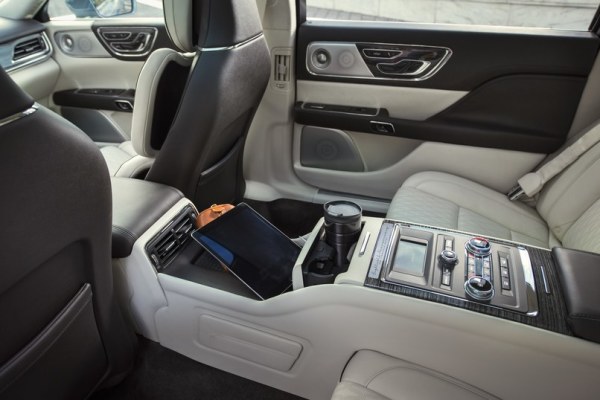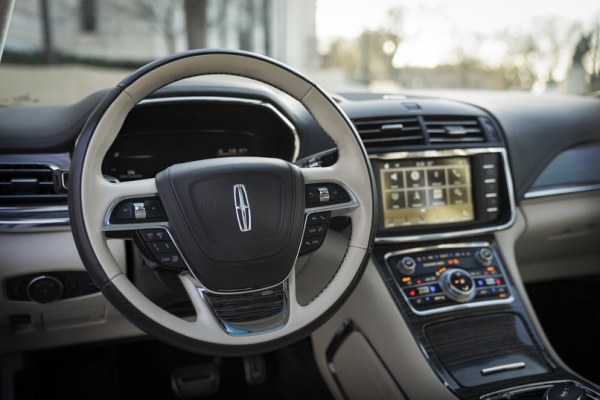 The car was unveiled earlier this week in New York by Simon Doonan, the artistic director behind this limited run. "The centre-opening doors became synonymous with the Lincoln Continental, even though they were only featured primarily in the '60s," says a statement from David Woodhouse, a design director at Lincoln. "But they struck such a chord that they're still remembered so fondly today."
The classic suicide door Continental can be seen in films such as Kalifornia, Crash, Marnie, ‪The Running Man‬, and most notably Entourage, and may soon be seen driving down the streets with one of 80 lucky owners at the wheel.
RELATED: Jaguar's F-Type SVR is the otherworldly muscle car Britain forgot it had