Buckle up for the next instalment of our Facebook Watch & IGTV 'Lunch Run' series, where we talk cars, food and a healthy serving of smack.
After the cancellation of the national launch of the all-electric Porsche Taycan, John and James were particularly eager to take the new whip for a spin in Sydney.
Finally, an EV has arrived on Aussie shores we can really sink our teeth into. The Porsche Taycan 4S, despite being the base model on offer, still delivers neck-snapping torque (650Nm) and 420kW of power. Starting at $190,400, this tasty spec clocked in at circa $230,000, with the most important option being the 'Performance Battery Plus'.
---
---
There's a lot to debrief on this episode. With the introduction of new technology comes important conversations about range, performance, and the practicality of charging an electric car in a country that is far behind the rest of the world in EV infrastructure.
Above all, however, the tech-laden all-wheel-drive sports sedan might be electric, but it hasn't lost its Porsche DNA.
This Lunch Run, Uber Eats is picking up the tab and we're using the pickup function to skip the wait times at the local legends Istanville in Matraville. James has opted for a spinach and garlic pide, while John plays it safe with a stacked but tasty mixed kebab. Both picks are right on the money, quickly making Istanville our surefire favourite for whenever we're back in the area.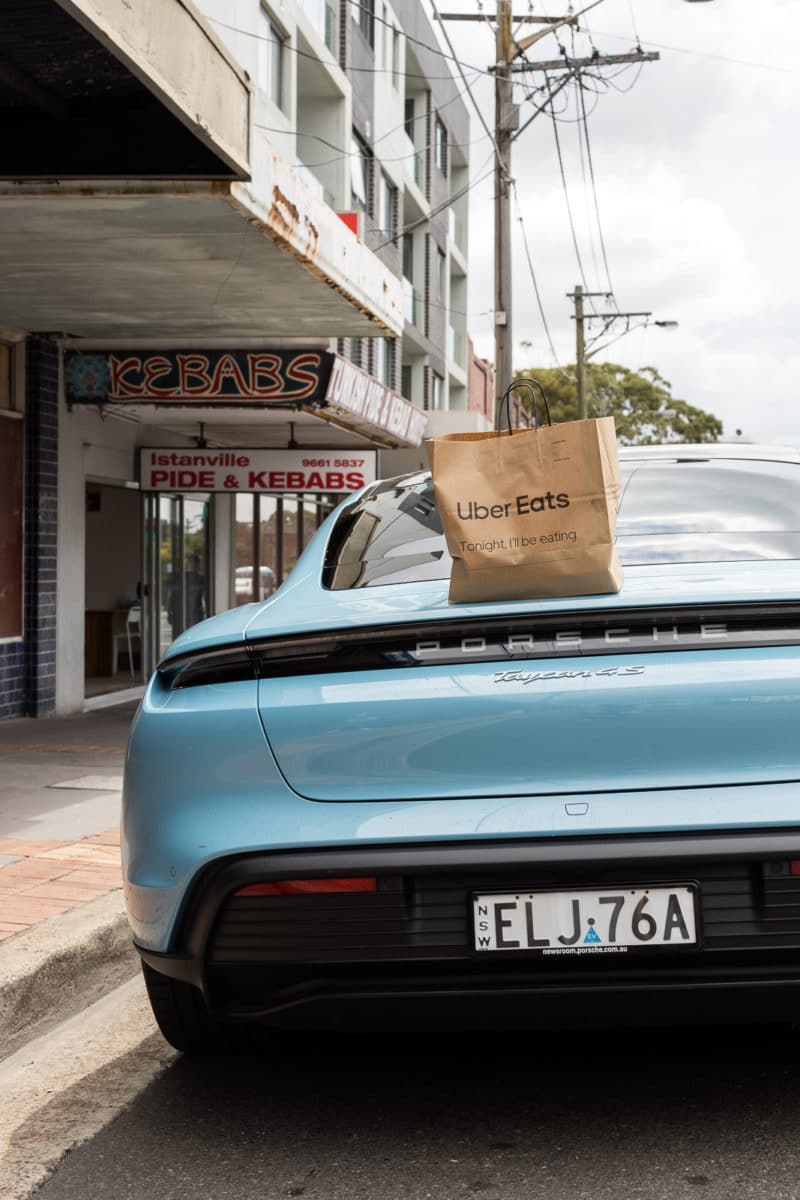 Check out the 29th episode of our 'Lunch Run' series with the Porsche Taycan 4S below, and download the Uber Eats app to cop a pick-up near you. It's a bit of a long episode this one, but we didn't want to miss anything.