The BMW M8 Competition has just been given quite an upgrade to become the MANHART MH8 800 – a car capable of generating 823 horsepower, making it the most powerful BMW ever.
The M8 stock power output already sits at an impressive 625 horsepower with 750 Nm of torque. But thanks to some not-so-minor tweaks of its 4.4-litre twin-turbo V8 engine, MANHART were able to achieve this eyebrow raising 823 horsepower with 1,050 Nm of torque.
Effectively, this modified BMW M8 Competition can rocket from 0 to 100 km/h in just 2.6 seconds. A major achievement considering the "noticeable reduction" from its original 3.2 seconds; not to mention the M8 is a four-seater. For reference, the Bugatti Chiron accomplishes the 0 to 100 km/h dash in 2.4 seconds – that's only 0.2 seconds of difference.
---
---
Other additional features include:
… the stainless steel rear silencer with a remote valve, which ends in four 100-mm tailpipes, optionally with carbon or ceramic-coated look. Rounding off the exhaust package are – without TÜV approval only for export – the OPF-delete replacement pipe, made of stainless steel and set of race downpipes, without catalytic converters. The MANHART Emulator Control Module (ECM) valve control and the MANHART ECM Deleter are available to match the exhaust hardware.
Furthermore, the transmission has been upgraded in order to withstand the power increase, a new set of springs has been integrated to adjust the height by 30mm, and you will have definitely noticed the mean front and rear spoiler lip with carbon fibre diffuser inserts. All in all, this is one hell of a custom job.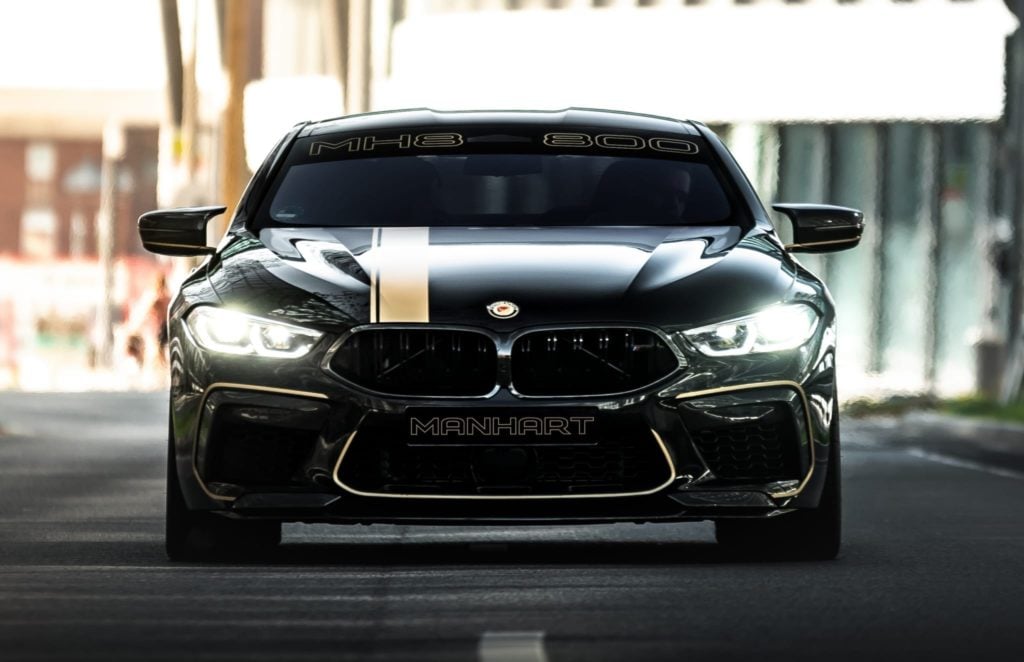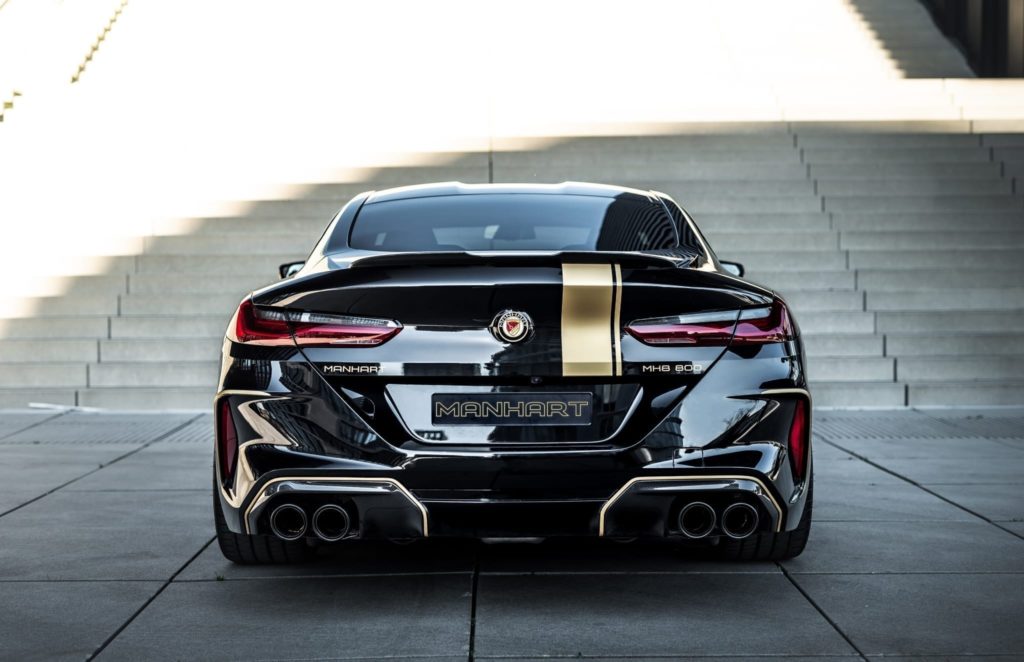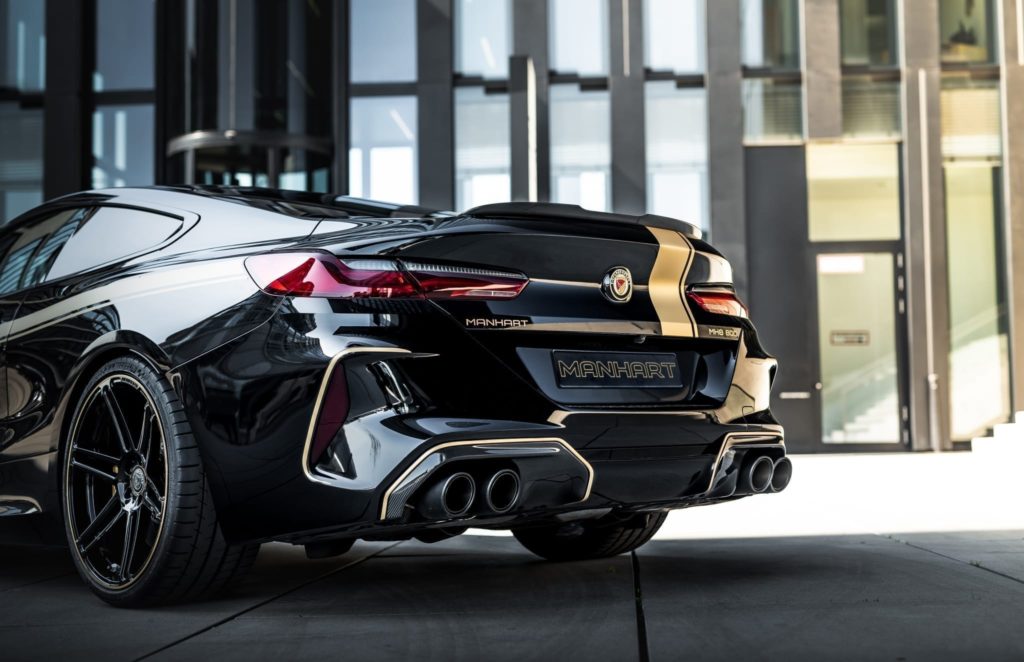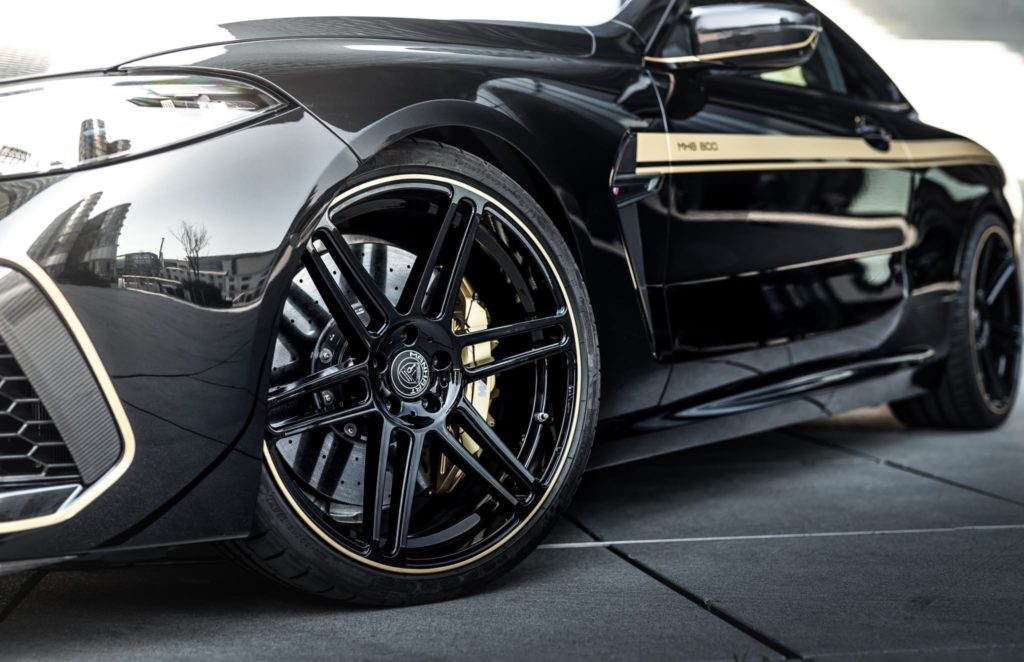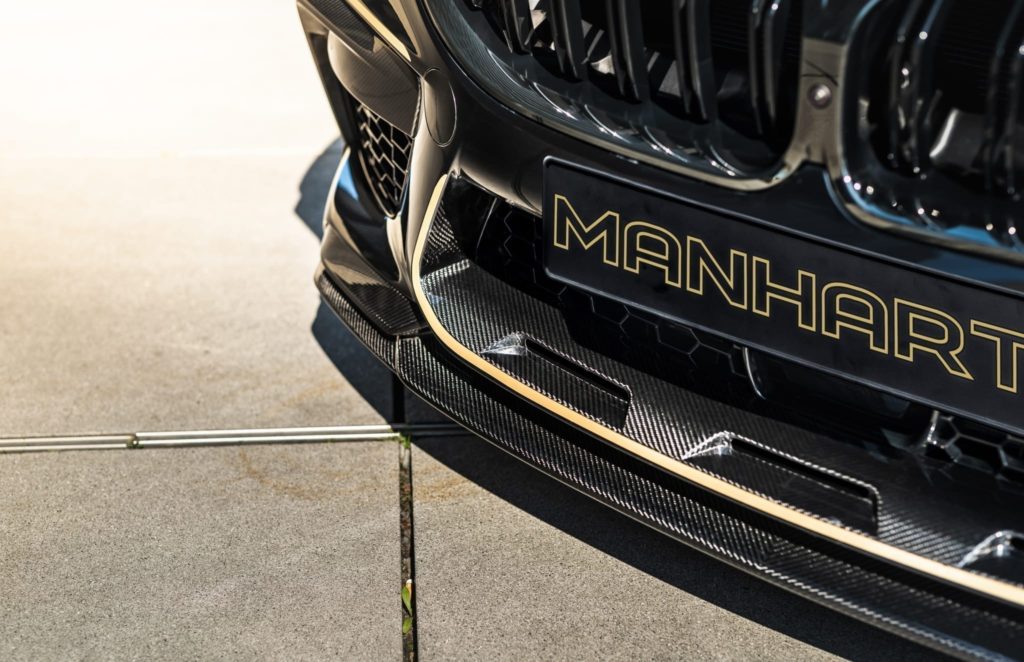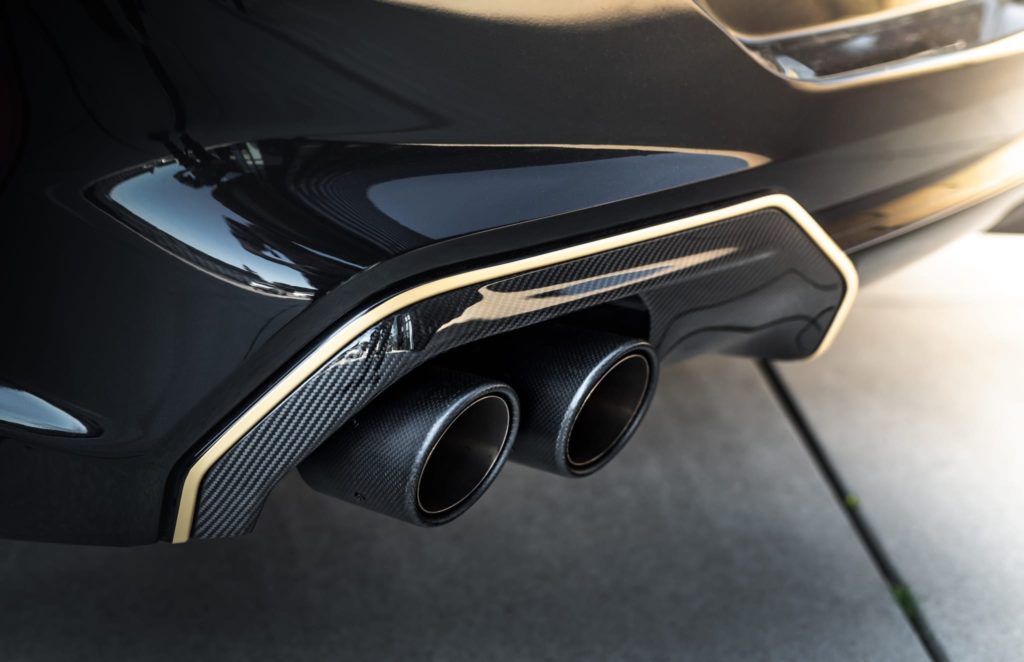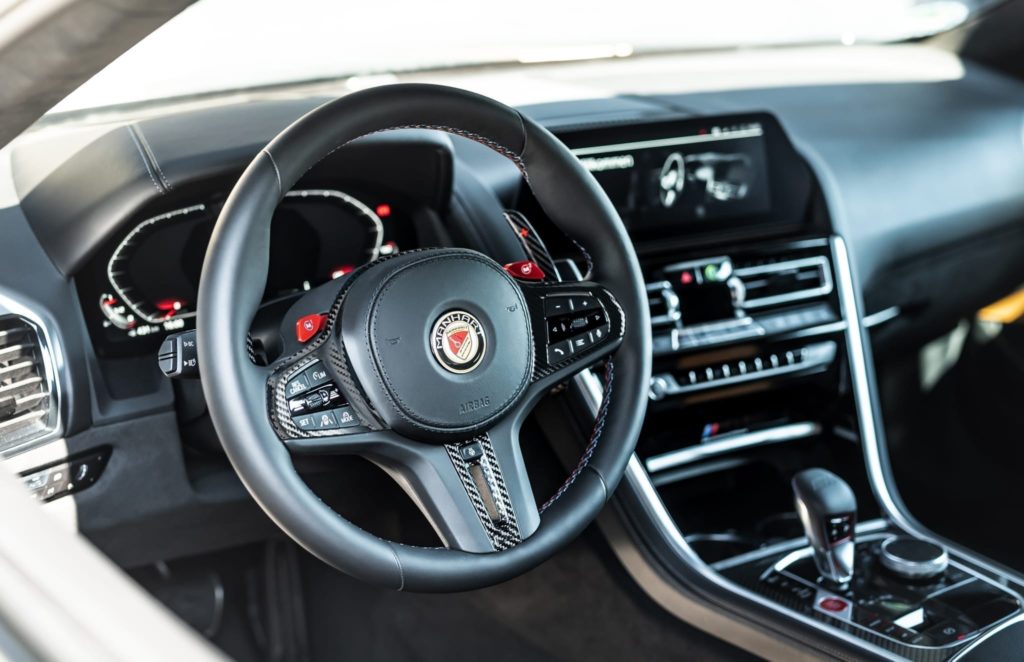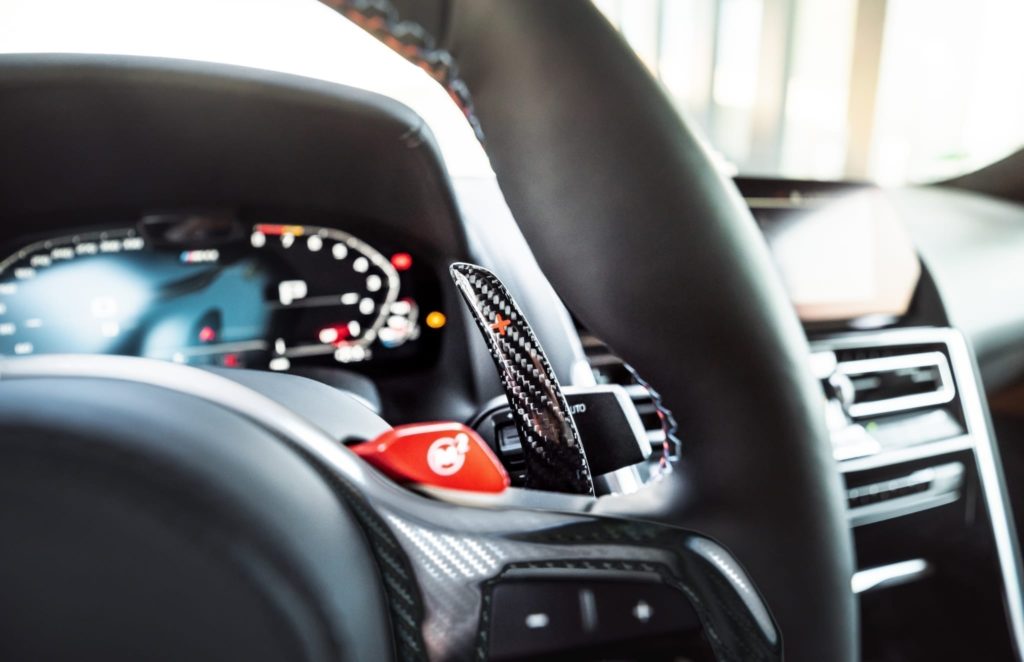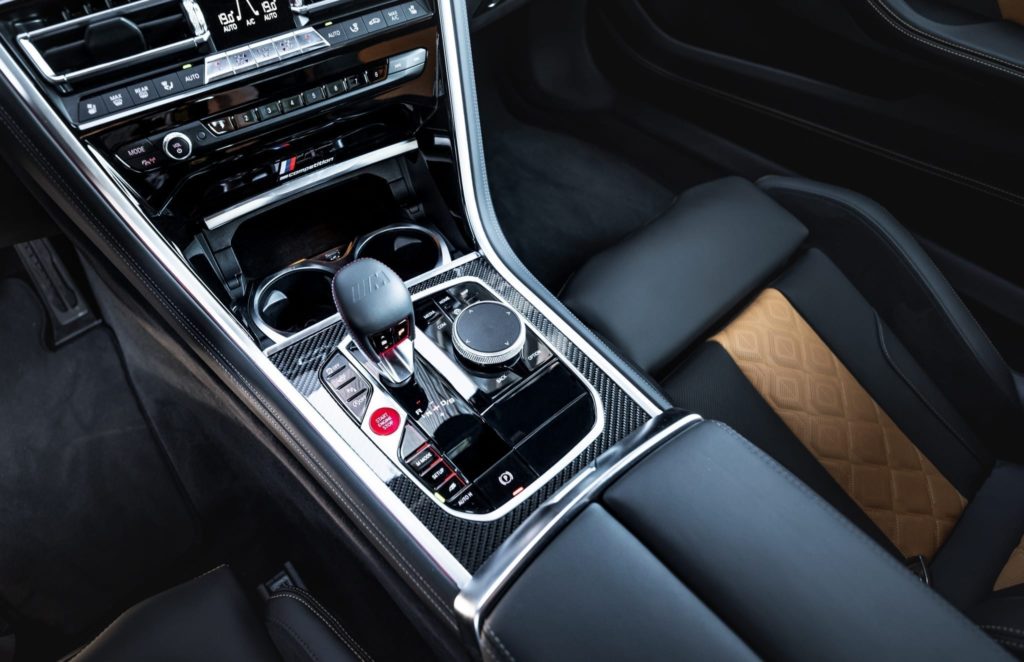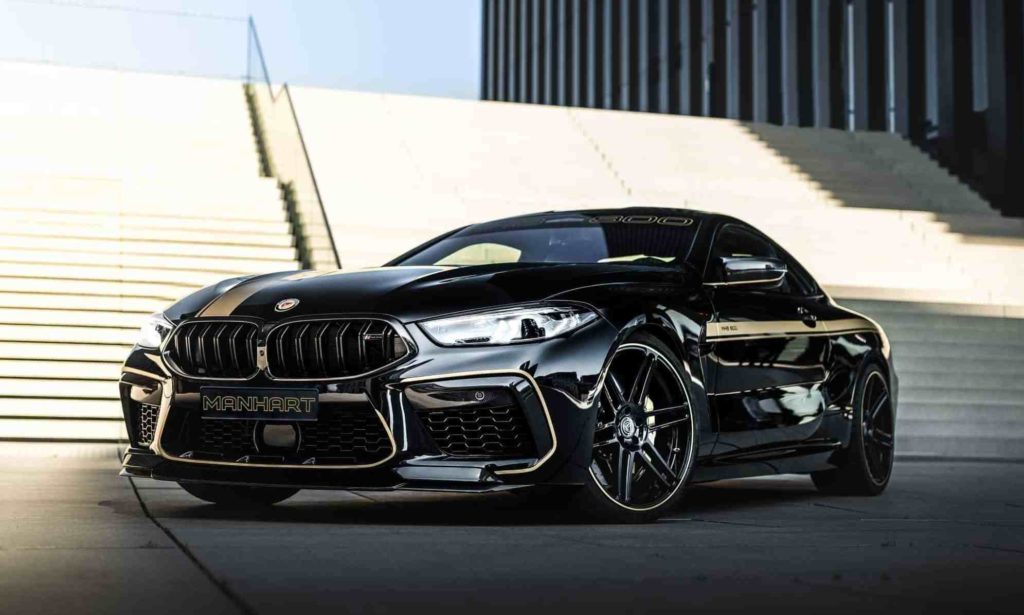 The MANHART MH8 800 will set you back approximately US$163,950 – US$146.000 for the standard BMW M8 Competition alone, and another US$17,950 for the tuning costs.
Find out more over at manhart-performance.de.