We've said it once and we'll say it a thousand times again: Russian engineering doesn't mess around. There's a play-to-win mentality behind ever calculated detail with a cold efficiency that's pretty damn hard to contest. If you were impressed by the Taurus 2×2 motorcycle which can be packed away into the boot of a car – i.e. the first time we broached the subject of Russian engineering – then strap yourselves in for the equally portable yet even more powerful Hamyak ATV.
Hamyak – translation: Hamster – has been designed and assembled by engineer Eduard Luzyanin, who chose such an uncharacteristically adorable name due to the silhouette's resemblance to its namesake as well as its "unprecedented mobility." Motivated by a dream to be deploy where a truck simply could not, what's even more incredible is the fact Luzyanin managed to cobble together a prototype using discarded parts from other vehicles a la Tony Stark circa 2008.
RELATED: Kanye West Gifts 2 Chainz $163,000 Sherp ATV For His Birthday
---
---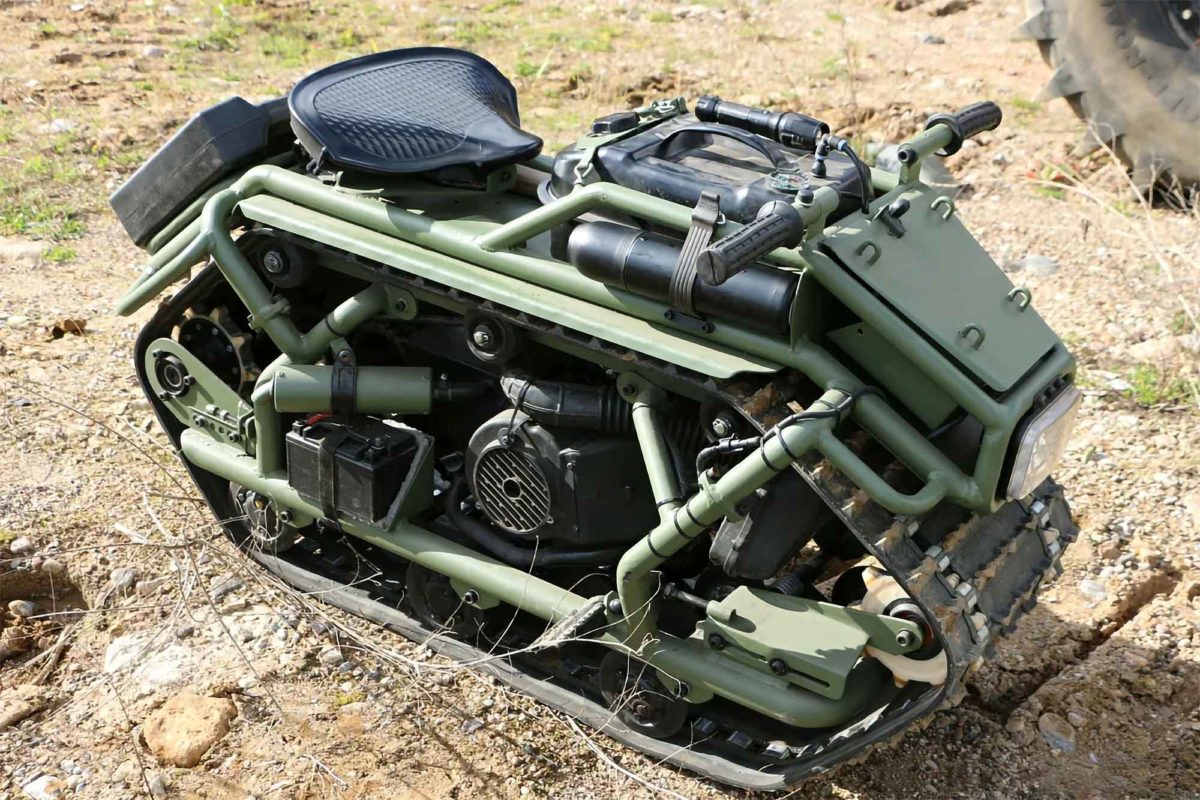 Powered by a 150cc gasoline motor along with a 12-volt battery and electric starter, the Hamyak can achieve a top speed of 43 km/h; as you'll see in the footage below, it has enough grunt to tow a Volkswagen across some less-than-ideal terrains. Other features include a single track and three pairs of shock-absorbing rollers sourced from a Buran snowmobile, plus an LED headlight. The total weight comes to just 85kg.
The utility doesn't stop their, either. Underneath the seat, there's plenty of rooms for tools. Luzyanin himself carries all the outdoor essentials – hatchet, folding saw, lantern, compass, thermos, as well as a 15-metre rope. You'll also find a front and rear trunk, one of which can apparently store an entire cannister of gasoline (Hamyak petrol tank capacity: 10 litres).
While the first iteration of the Hamyak ATV didn't offer steering – requiring its rider to turn by shifting body weight or planting a foot on the side, similar to how a skateboard works – the Hamyak 2.0 has since been completed with steering.
Pricing and local availabilities has not yet been revealed.