It really doesn't get any cooler than this. A 1977 Honda Gold Wing motorcycle, customised in a style inspired by the armour of ancient Japanese samurais. I mean – just look at it.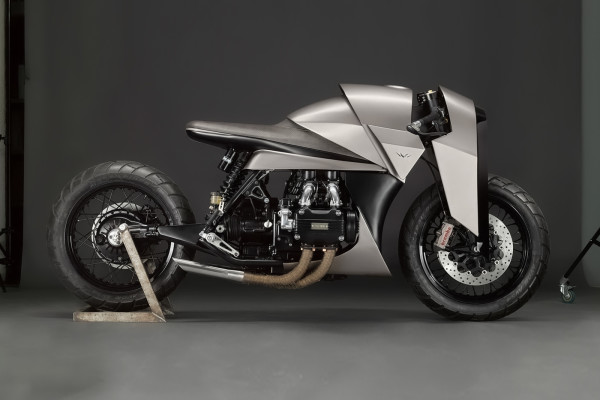 Designed and brought to life by bespoke motorcycle workshop Death Machines of London, this beast has been dubbed 'The Kenzo'; aptly named after the first Asian competitor at the Isle of Man c. 1930, Kenzo Tada.
But you'd be mistaken to think this custom job is simply skin deep. Beyond the "overlapping armour" of body panels – which have been 3D and CNC printed – as well as the English wheel leatherwork, there's an entire range of delightful details.
---
---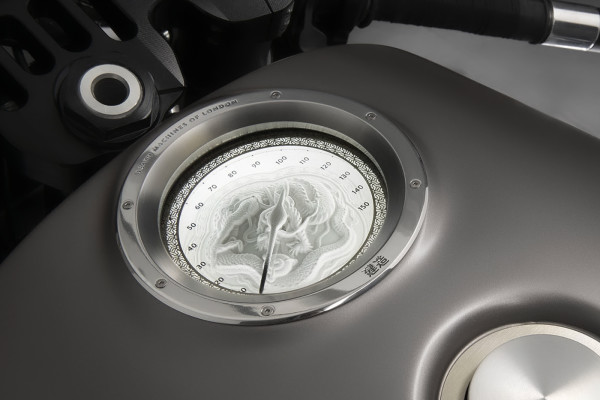 The Kenzo has been completely fitted out with a handcrafted speedometer adorned with a Japanese dragon cast from an authentic 18th-century jewellery box, as well as LED light strips in the front, tail, and indicator lights.
The Kenzo is a 1,000cc motorcycle and will soon be available for purchase at an AU$109,633 price point (US$75,000).
To find out more about the highly-stylised and highly-modern Kenzo, you can head on over to Death Machines of London's official website at dmolcustoms.com.
RELATED: Bugatti Releases Two Murdered-Out Limited Edition Chiron