After 14 years of radio silence – in addition to months of mounting speculation – the new Toyota Land Cruiser 300 Series has finally been officially revealed in Dubai.
"In our quest to make Land Cruiser tougher and more capable than ever, we have taken feedback from customers from around the world," says Sean Hanley, Vice President of Sales, Marketing, & Franchise Operations of Toyota Australia.

"This includes extensive input from Australian owners who have experience in some of the world's harshest environments. The new Land Cruiser range brings improved design and advanced new technologies that advance its performance in all conditions while enhancing its comfort, convenience and safety as a luxury vehicle."
The engines, transmission, and platform are all brand-new and have been "engineered to deliver a leap forward in performance." Toyota has ditched the beloved V8 in favour of a V6 that's actually capable of generating more power. Mated to a 10-speed automatic transmission expected to continue with full-time 4WD and a 2-speed transfer case, the new 3.3-litre diesel engine will produce an impressive 227kW and 700 Nm of torque. The twin-turbocharged iteration mentioned for non-Australian markets, on the other hand, will be even more beastly, producing 305kW and 650 Nm of torque.
---
---
RELATED: Living With The New Defender For 7 Days
Fuel efficiency has also been improved. While the thirstier V8 required 9.5 litres per 100 km on the combined cycle, the V6 will reduce consumption by approximately 10%, bringing the figure down to just 8.5 litres per 100 km. Currently, it's unclear whether a hybrid or all-electric model is on the cards, but according to Cars Guide, we should expect an announcement in the 12-month period after its launch.
Among the other innovations and improvements present beyond what's under the hood, focus areas include:
tuning suspension performance for optimum wheel articulation
keeping the tyres in contact with the ground on rough terrain
boosting road-holding with a world-first Electronic Kinetic Dynamic Suspension System (E-KDSS)
and in a Toyota first, adopting a Multi-Terrain Monitor to give drivers a real-time view of the road surface beneath + surrounding the vehicle, as well as wheels positioning (automatically judging quality of driving surface and adopting the most appropriate driving mode)
Safety has also seen a raft of advancements, from the car's durable construction to its sophisticated systems ensuring a secure drive in "challenging conditions". Highlights include tweaking the Pre-Collision System to detect pedestrians during all hours and bike riders during the day, as well as recognising potential collision hazards in both oncoming traffic; Parking Support Brake, which recognises obstacles in front and behind the car when you're creeping slowly in a car park; and so forth.
Toyota claims the TNGA chassis is 120% stiffer in terms of torsional rigidity, while the body + chassis combination is apparently up to 200 kg lighter than the one found on the 200 Series. The bulk of the weight has been shaved off by replacing steel in certain areas with lightweight panels. In other words, the 2022 Toyota Land Cruiser 300 Series is both lean and tough.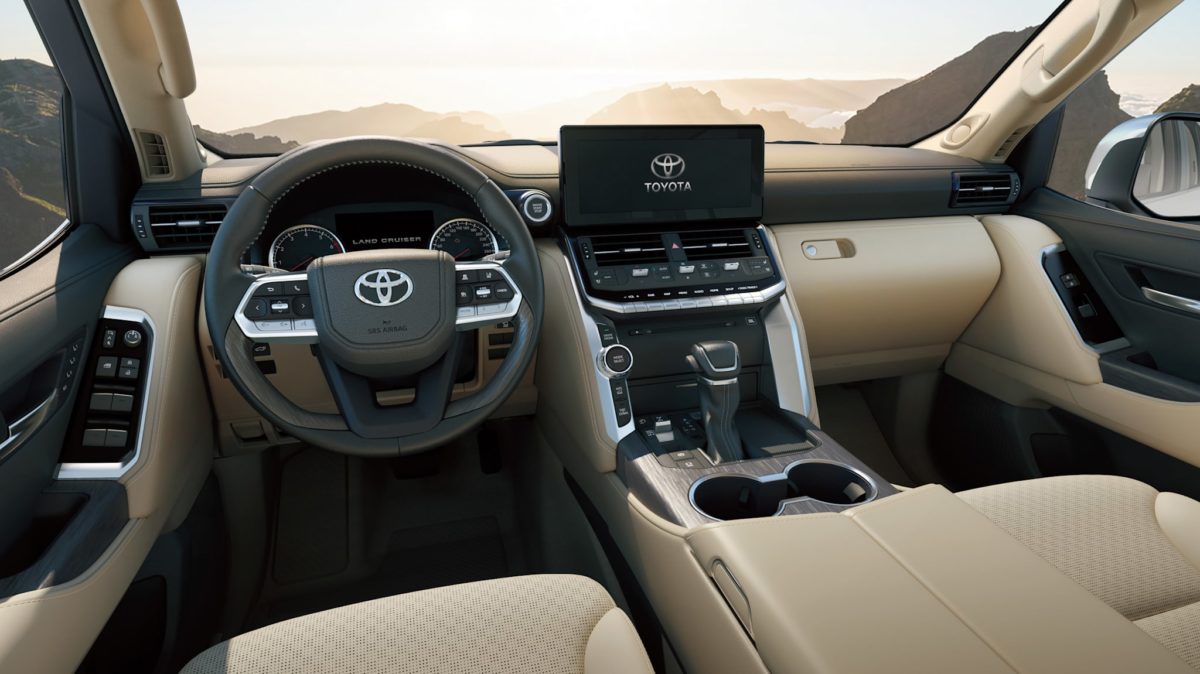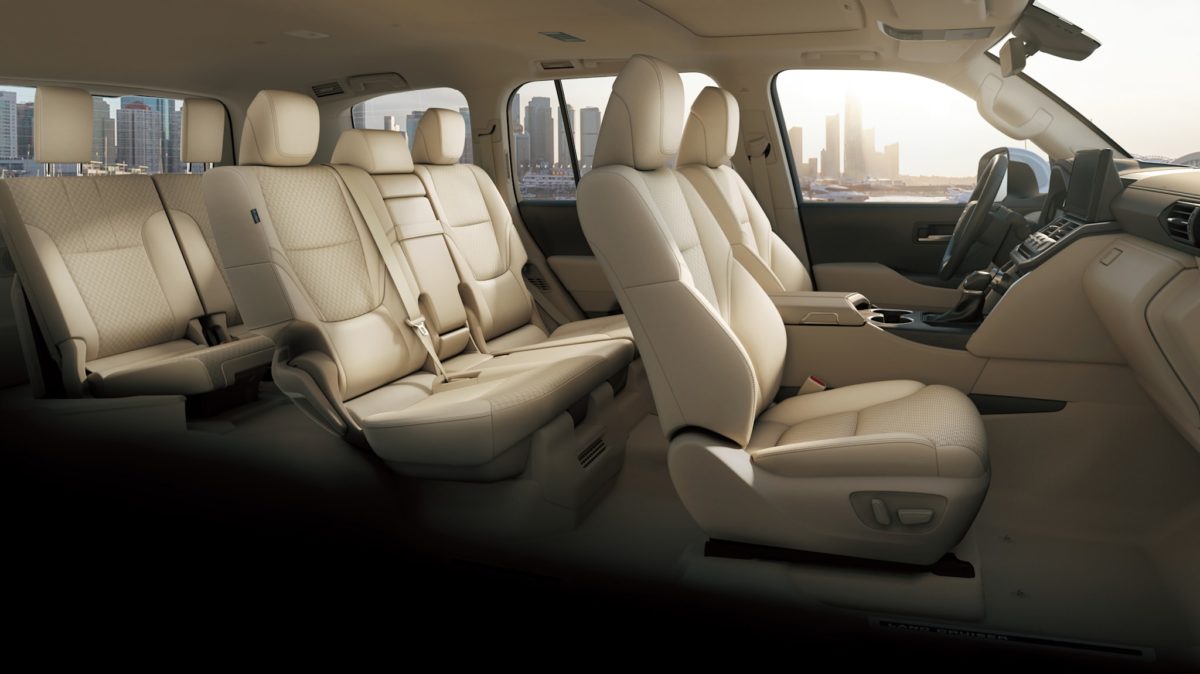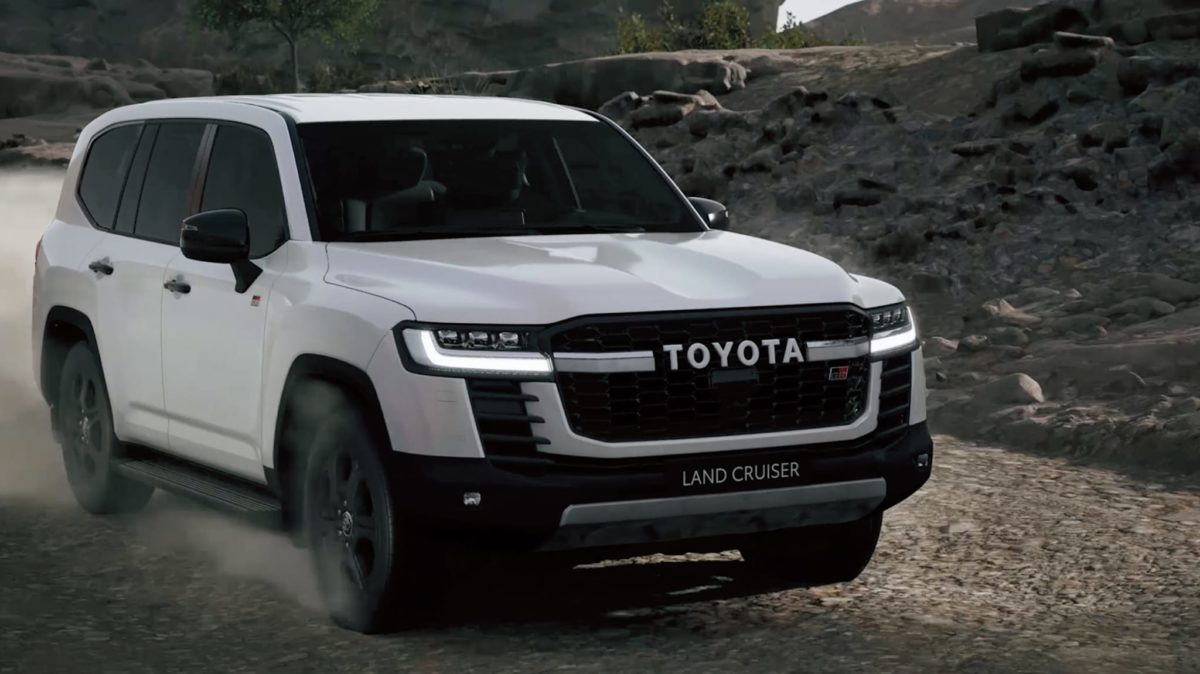 "The Toyota Land Cruiser truly has legendary status as Toyota's longest-selling nameplate, as the king off the road," says Matthew Callachor, President & CEO of Toyota Australia.

"It's king off the road status will be taken to another level, as this vehicle drives sensationally off-road, and even better on road.

"Knowing what I know about this vehicle, Australians will embrace this new Land Cruiser with the same passion we have for every one of the previous models."
The 2022 Toyota Land Cruiser 300 Series is scheduled to arrive in Australia sometime during Q4.
---
---