If you're living life with a net worth of nine or ten figures, it's almost expected the days of flying commercial are behind you. Because who wants to wait in a security line when you've got a tidy Bombardier Global 8000 to get around in? However, for the slightly shorter trip, the Hill Helicopters HX50 represents a new benchmark in private flying.
There's something quietly compelling about the aggressively shaped yet luxuriously fitted out HX50, which wouldn't look out of place on the stern of a superyacht or the helipad of a Gstaad chalet. The sleek body of the private helicopter was designed first and foremost with performance in mind, while also integrating aesthetic elements including streamlined blades and near-360-degree views from the panoramic windows.
It features space for five occupants including the pilot, who'll enjoy the interior detailing of spacious individual seats that are complete with two-tone Nappa leather with Alcantara trim, as well as climate control and Bluetooth connectivity. Just as the cutting-edge cockpit displays are designed to be as simple and intuitive as possible, the passenger experience has been designed for optimum comfort and enjoyment.
---
---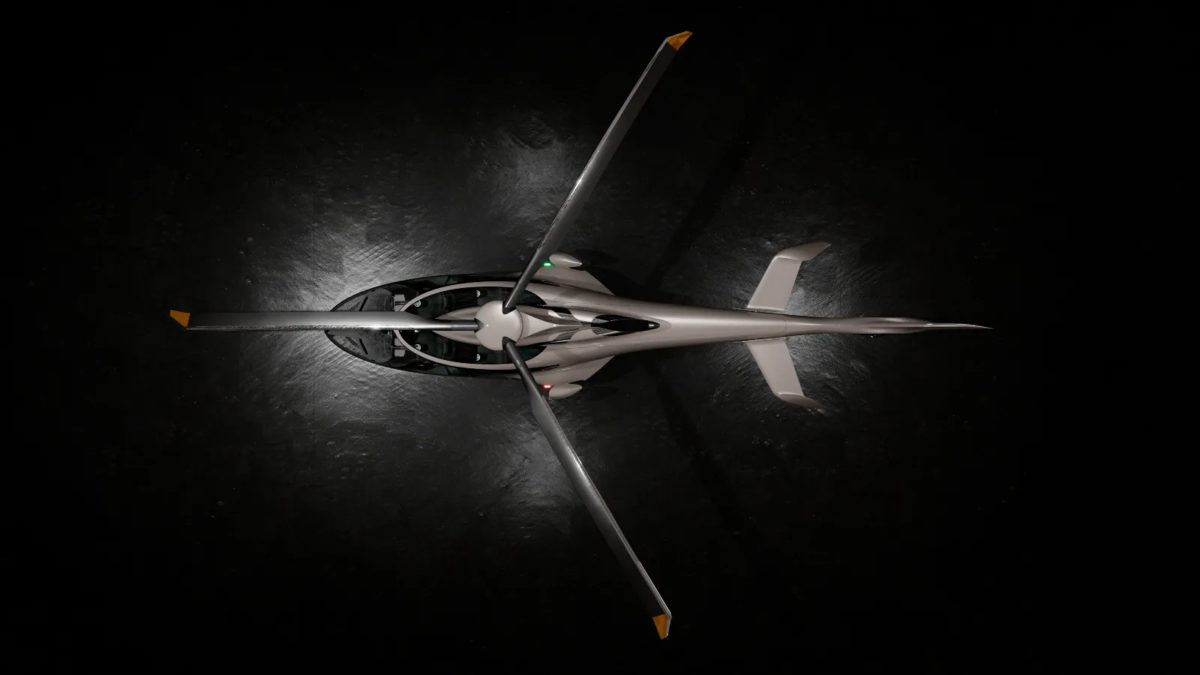 RELATED: When Neymar Rocked Up To Training In His $20 Million Custom "Batman" Helicopter
Powering the HX50 is a new GT50 turboshaft engine, which puts out 400hp of maximum continuous power (with 500hp of emergency power), and has been designed to be as efficient and powerful as possible, without sacrificing the simplicity of running, maintaining and servicing it. The engine has truly been designed from the ground up specifically for the HX50, to ensure the most advanced technology is contained within the power unit that chews through 35 US gallons per hour.
"The HX50 is the helicopter you have always wanted, exquisite in every detail, combining exceptional performance, safety and ease of flying with an outstanding ownership model," explains Jason Hill, chief engineer and CEO of Hill Helicopters.
Boasting around five hours of flight time range and a cruising speed of 140 knots, the Hill Helicopters HX50 is also looking to introduce a new helicopter ownership model that will make it as affordable as possible to own your own bird. The 2023 pre-sale price is £495,000 (AU$878,312) and the order book is currently open.