There's a rich tradition behind professional athletes turning their training arrival into a primetime opportunity to flaunt what they've got. Former NBA player Antoine Walker of the Boston Celtics once drove his Ferrari to a workout for a cheeky flex… only to draw the ire of competition junkie Michael Jordan (no introduction necessary). The latter was reportedly so unimpressed by Walker's attempt to achieve alpha dog status, he returned the gesture in kind by arriving in a different Ferrari each day for the next week of workouts – and in matching Jumpman sweatsuits, no less. Fast forward to a slightly more modern context, the closest anyone has come to reaching an MJ-level training arrival flex is Neymar Jr with his beauty of a personalised Mercedes-Benz helicopter.
Let's turn the clock back a little here. The year was 2019. A time when a measure of optimism still lingered in the air as opposed to – oh I don't know – bushfire ash and COVID-19 particles? After recovering from a metatarsal injury that prevented him from playing for three months of the 2018-2019 season, the Paris Saint-Germain talent reported for international duty with the Brazil national team ahead of that year's Copa America tournament. But instead of hitting the pitch in one of his numerous supercars, or even calling upon the services of a chauffeur, Neymar descended onto the Granja Comary sports complex – located in Teresopolis, Brazil – by way of Mercedes-Benz Airbus H-145 helicopter.
RELATED: Lewis Hamilton Pays A Tow Truck To Move His Cars After He's Done Driving
---
---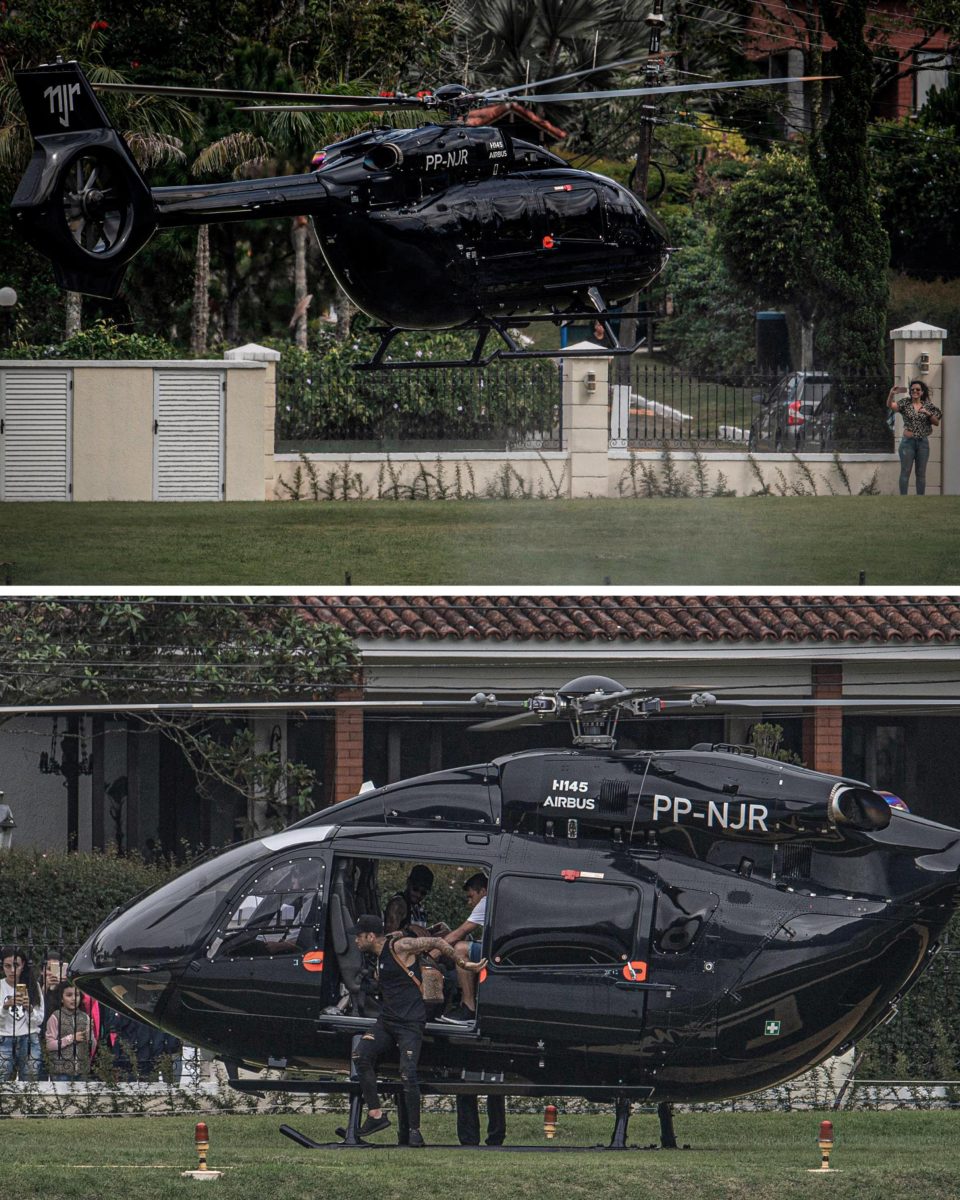 With his initials "NJR" emblazoned on the tail, according to German publication Bild (translated):
"The helicopter is 13.64 metres long and 3.95 metres [tall] – and can reach speeds of up to 150 MPH / 241km/h. The specially furnished VIP lounge was designed by Mercedes. It has space for 11 people."
Airbus H-145 helicopters house a twin-engine capable of travelling 351 nautical miles / 404 standard miles / 650 kilometres on a full tank. Additional reports indicate both the sleek, midnight black paint job and logos featured on the interior seating of Neymar's skybird are direct nods to the international footballing superstar's favourite superhero: Batman. Fun fact: he actually has a back tattoo of The Dark Knight alongside what appears to be the Andrew Garfield-era Spider-Man.
Aside from the Mercedes-Benz Airbus H-145 helicopter in question – which reportedly set him back a casual €13 million / AU$20.3 million – Neymar Jr has also been known to traverse the globe in his Embraer Legacy 450. After all… if you don't own a private jet worth approximately €12.2 million / U$19.1 million, are you even really a pro ball player?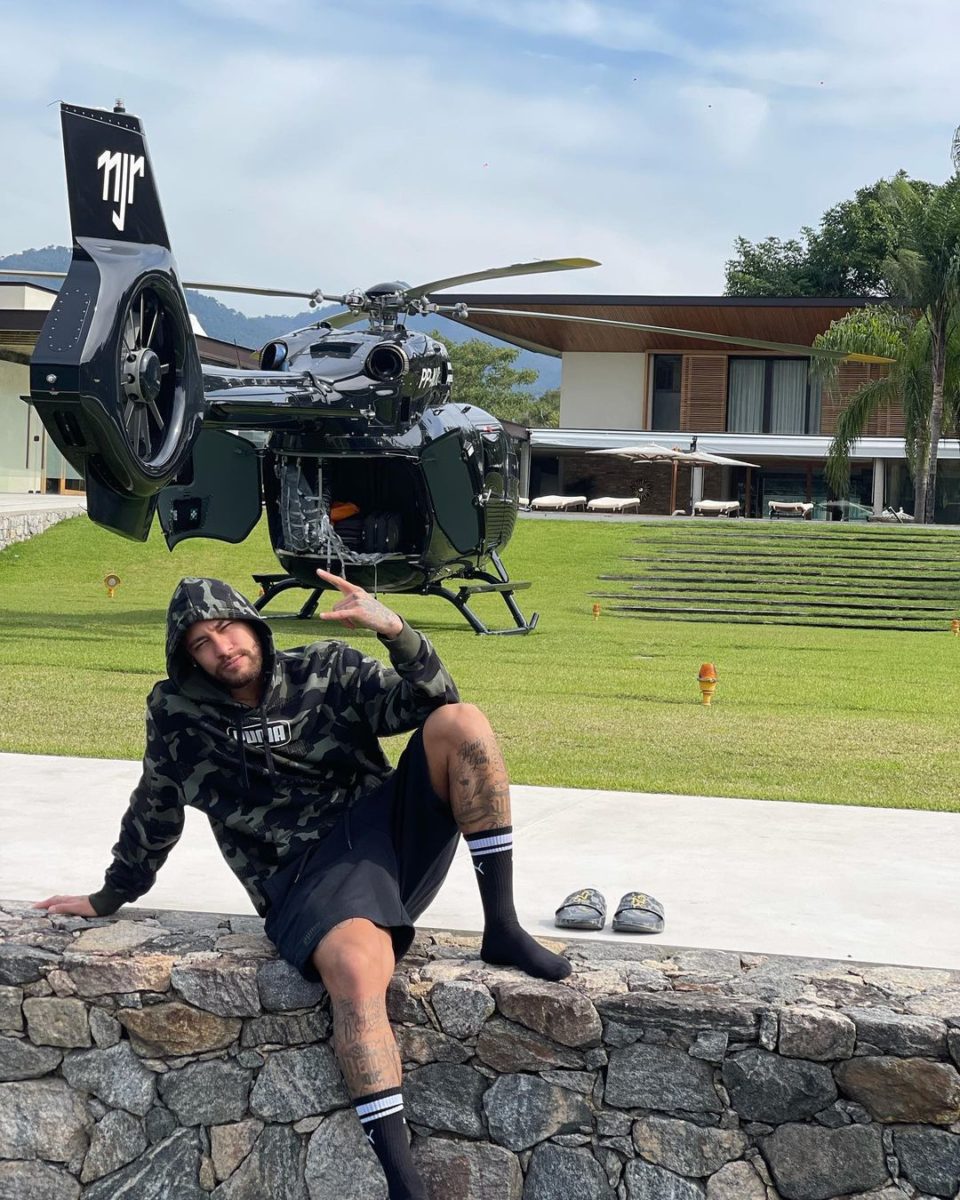 Now read all about Formula 1 superstar Max Verstappen's $15 million private jet – and how it's proof you really can have it all at 24 – via the article here.