Austerity is to be expected from the godfather of value investing and natural successor of Benjamin Graham. In spite of the fact Berkshire Hathaway has held Apple shares for over half a decade now – a stake which has actually yielded impressive profits north of $100 billion – the CEO didn't trade in his $20 flip phone for an iPhone until early last year. And where many with just a fraction of his bank balance would readily splurge on nine-figure megamansions, after all these years, the Oracle of Omaha resides in the very same modest suburban house he purchased for a paltry US$31,500 back in 1958. The major outlier in his notoriously frugal lifestyle? His love for a private jet or two – the first of which Warren Buffett dubbed The Indefensible, before quickly realising what it was really worth (beyond the fiscal sense) and renaming it The Indispensable.
In 1986, Buffett's net worth had increased by 40% (or US$600 million) in comparison to the year prior. Around this time, he'd been openly critical of companies who bought private yets. But as fate would have it, Buffett soon found himself in the market for his very own PJ, though not without some resistance. Grappling with a notion which contradicted his very "upbringing and self-image", he called up his childhood friend, fellow executive, and recently deceased Kiewit Corporation CEO Walter Scott Jr. in an effort to justify treating himself.
"Warren, you don't justify it. You rationalise it," Scott reportedly told Buffett.
---
---
RELATED: At 19 Warren Buffett's Son Sold Berkshire Hathaway Stocks For $123,000… They're Now Worth Over $275 Million
Soon after, Warren Buffett went private jet shopping and came home with a used Bombardier Challenger for US$850,000 which – as previously mentioned – was dubbed The Indefensible. Keep in mind, this was a bloke who Business Insider reports "… was so miserly, that when The Washington Post's publisher and close friend, Katharine Graham, asked him for a dime to make a phone call at the airport once, he pulled out a quarter and started rushing off to get change."
"For Buffett, it was like leaping in one bound over Mount Kilimanjaro to go from justifying 25 cents for a phone call to rationalising two pilots and an entire aeroplane to carry him around like a pharaoh on a litter," Alice Schroeder, author of The Snowball: Warren Buffett & The Business of Life, outlines in her biography of the legendary investor.
It didn't take long before the key benefits of a PJ presented themselves. Not prestige nor bragging rights, but an all-new stratosphere of comfort and, essentially, the ultimate time-saver for someone regularly on the move.
"The common theme is people who put a significant value on their time and their peace of mind," Patrick Gallagher, NetJets Executive Vice President of Sales & Marketing, tells CNBC.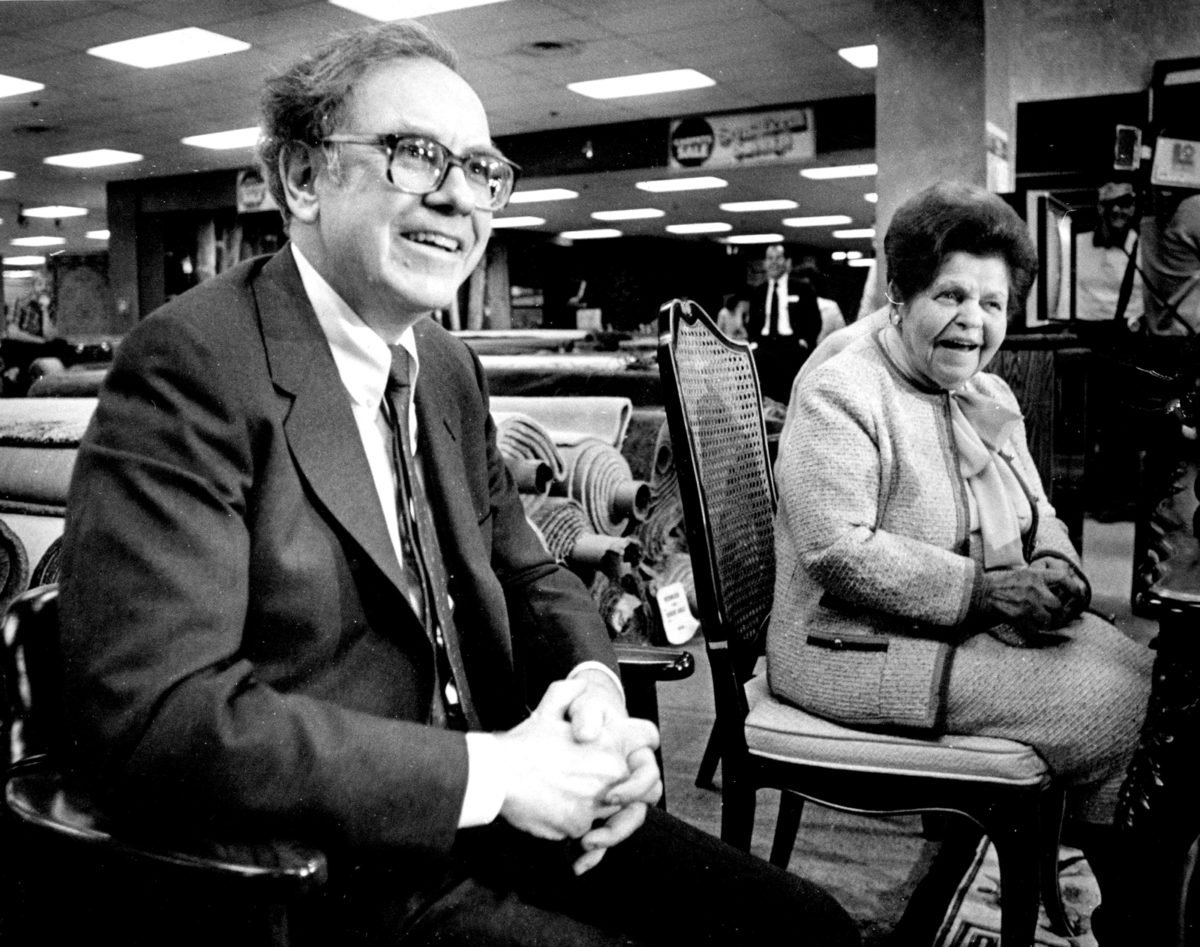 The love affair wouldn't exactly stop there, either. Warren Buffett would eventually sell his first private jet and upgrade to a brand new model valued at a far pricier US$6.7 million circa 1989. Three years later, he'd openly make fun of his hypocrisy surrounding private jets within an annual letter to Berkshire Hathaway investors:
Those readers with particularly sharp eyes will note that our corporate expense fell from $5.6 million in 1991 to $4.2 million in 1992. Perhaps you will think that I have sold our corporate jet, The Indefensible. Forget it! I find the thought of retiring the plane even more revolting than the thought of retiring the Chairman. In this matter, I've demonstrated uncharacteristic flexibility. For years I argued passionately against corporate jets. But finally, my dogma was run over by my karma.
In 1998, Berkshire Hathaway acquired business jet operators Executive Jets Asia (EJA) and NetJets for US$725 million – half of which was paid in stock. In effect, Warren Buffett currently owns the world's largest private jet fleet. Talk about a 180.
---
---