Nothing epitomises the classic Euro summer more than a Riva speedboat. These hand-crafted pieces of art are the ultimate chariots for the rich and famous throughout the coastline of the Riviera and its adjacent lakes of Italy.
Today's Riva in question is a 1958 Tritone built as a gift for Prince Rainier III of Monaco. Enjoyed by the Prince and his wife Grace Kelly for a number of years, the late 50's Riva Tritone flew both the flag of Monaco and the Prince's signature regalia until it was later replaced by a Riva Junior. The Tritone was not forgotten, however, and remained in the Principality under the watchful eye of Riva itself.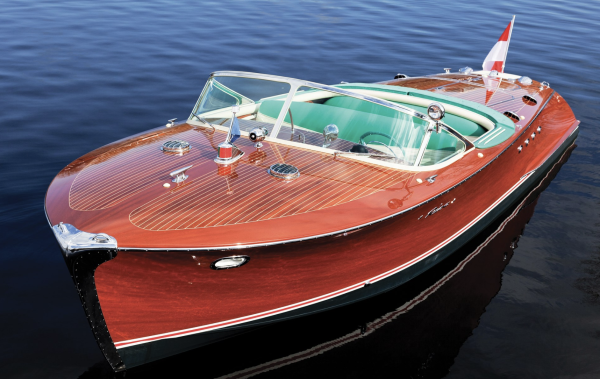 The boat has recently been returned to its original condition by a Dutch specialist, a process that included the rebuilding of both original 5.5-litre, six-cylinder Chris-Craft engines, each capable of 175 hp at 3,400 rpm, the famous Chris-O-Matic transmission, and the red and white stripes of Monaco.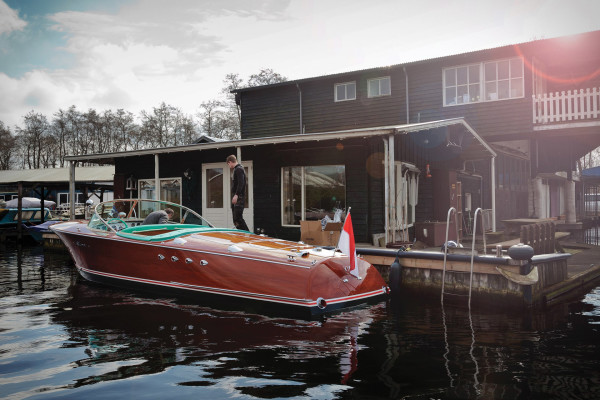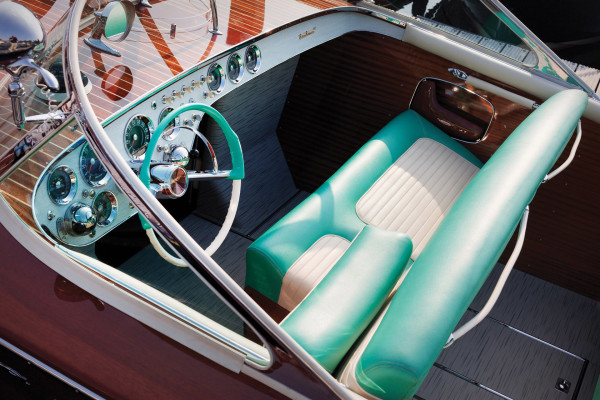 The vessel is up for sale on May 25th courtesy of auction powerhouse RM Sotheby's. You can view the listing here.
Imagery courtesy of Andrea Piva & Michel deRuijter / RM Sotheby's.