His Royal Highness, Prince Phillip, The Duke of Edinburgh, will close the book on a project he began 18 years ago this weekend at his own funeral.
The Duke passed away last Friday at the age of 99, but few people knew about his plans to convert a Land Rover Defender TD5 130 into a chariot for his coffin that began back in 2003.
Prince Phillip, a WWII veteran, collaborated with both Jaguar Land Rover and the British Army's Corps of the Royal Electrical and Mechanical Engineers to modify the Defender to reflect his long-standing affinity with the military.
---
---
Actioned under the code-name Operation Forth Bridge, arrangements were made to convert the loyal workhorse from its original Belize Green bodywork to a Dark Bronze Green, a colour used specifically for military Land Rovers. The Army engineers also adjusted the open-top rear of the vehicle and perfectly sized the Duke's coffin to fit securely in place.
Prince Phillip made his final touches to the car in 2019, and when the Duke was admitted to hospital in February of this year, the engineers were deployed to hastily prepare the Defender for its inevitable purpose.
The Land Rover Defender will carry the Duke's body to its final resting place from the State Entrance of Windsor Castle to St George's Chapel, a fitting end to his love for the iconically British vehicle after granting it his Royal Warrant some four decades earlier.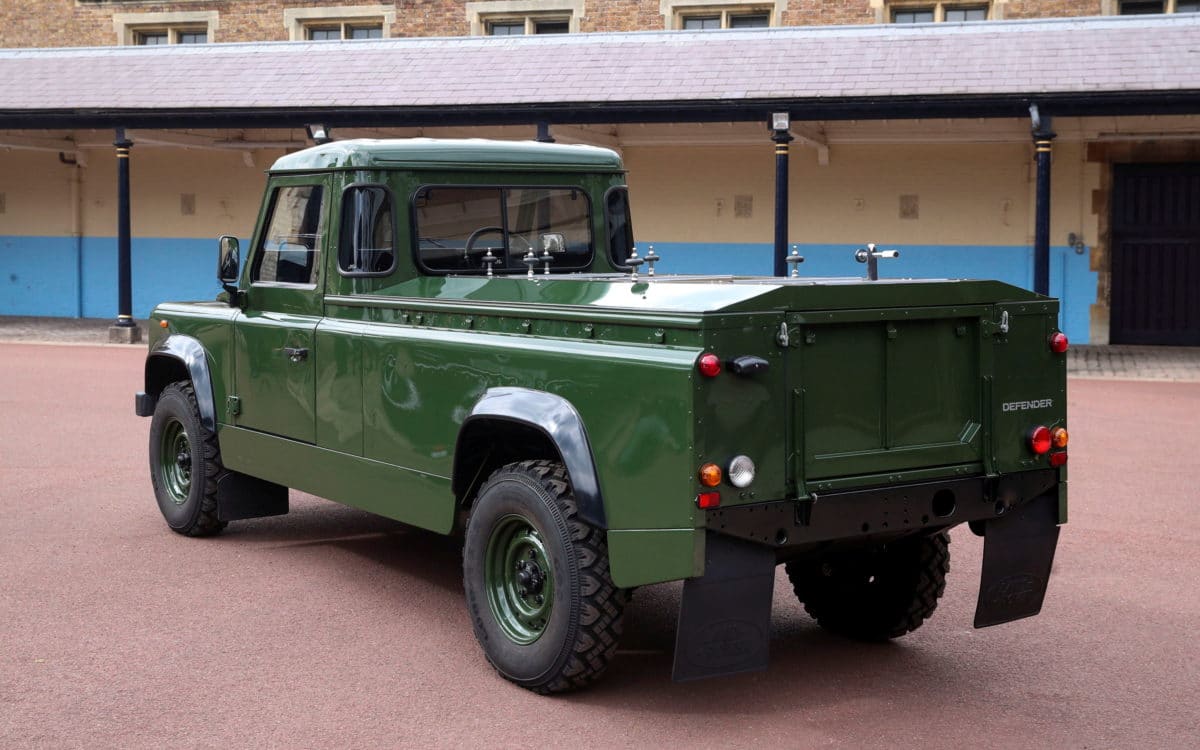 In the case of backup cars being necessary for the ceremony, JLR has also provided two additional Defenders in similar specs to take its place.
According to The Telegraph, it's believed the Duke once remarked to the Queen when discussing the plans for a 'no-frills' funeral;
"Just stick me in the back of a Land Rover and drive me to Windsor."

On Saturday, the Duke will get his wish.
---
---
Now, read about how Prince Charles converted his Aston Martin Volante to run on white wine, rather than petrol.