A certifiably tasty custom job has captured the hearts, minds, and attention of motor enthusiasts from all across the internet. Joining forces with the rally experts over at Tuthill Porsche, California-based operation Singer Vehicle Design has now produced its very own take on the Porsche 911 Safari – which they've gone ahead and dubbed the All-Terrain Competition Study (ACS).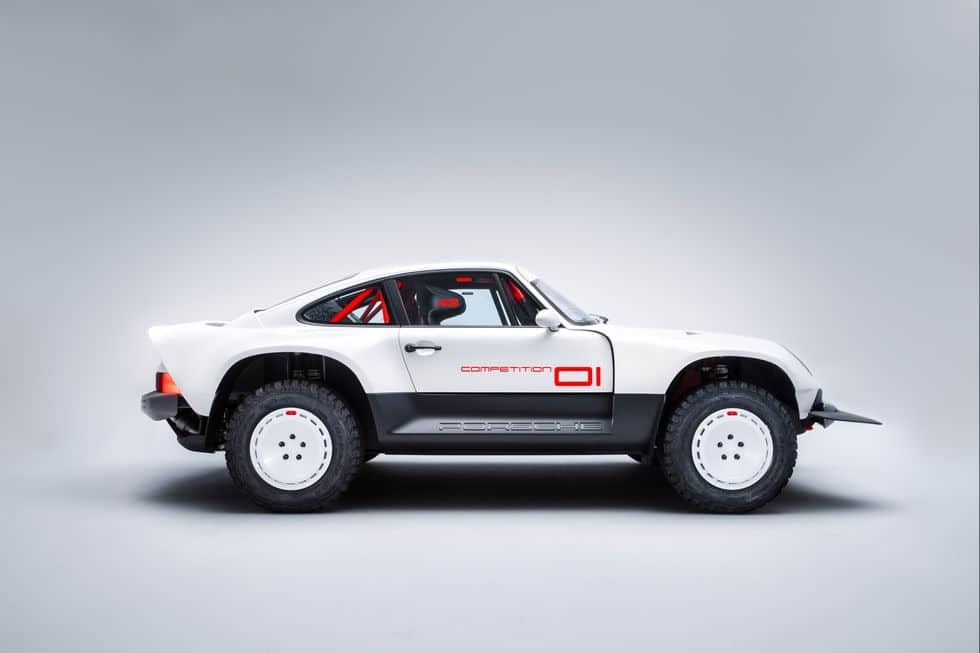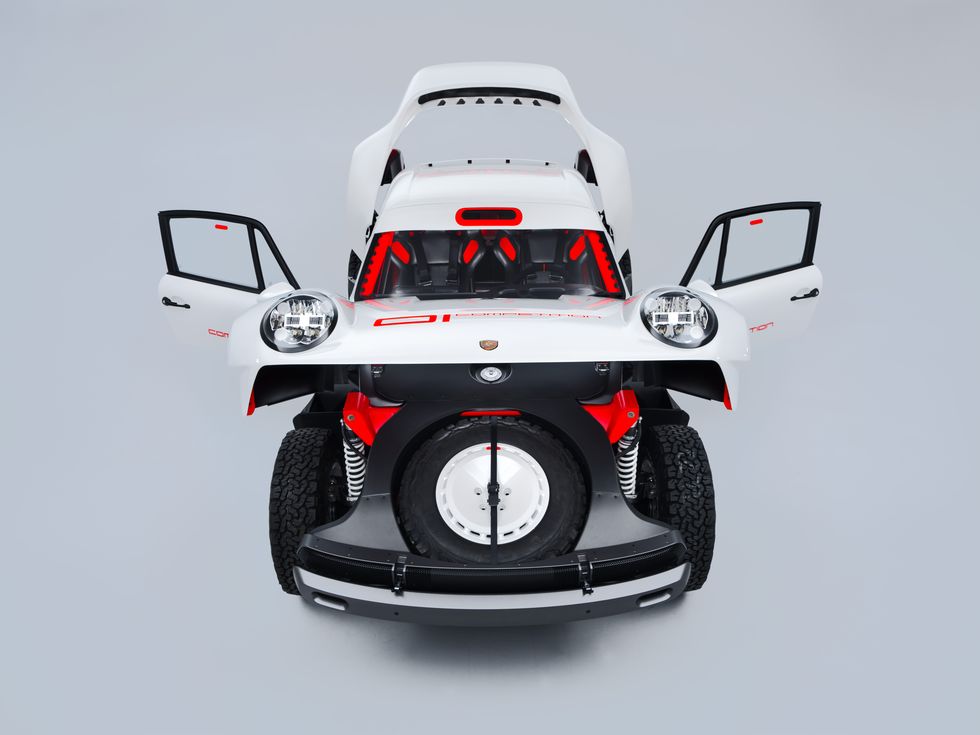 Commissioned by a longstanding Singer customer and a far cry from the road-focused restomods Singer has become famous for, the brief entailed an air-cooled 911 (a 1990 964 base) primed for competing in off-road events as well as possessing all-terrain exploration capabilities. This one-of-one Singer Safari 911 All-Terrain Competition Study draws on Porsche's rich rallying heritage, from the Monte Carlo Rally in the mid-60s to the Dakar Rally in the mid-80s. The most prominent influences include the Porsche 953 and 959, particularly the latter as evident by elements such as the wrap-around rear wing.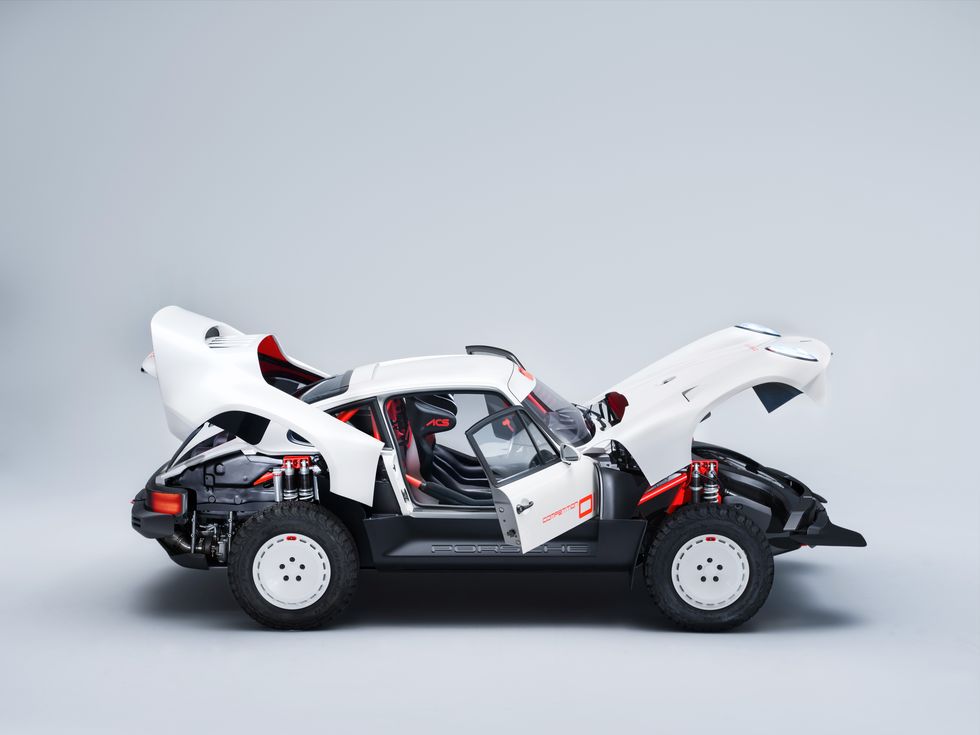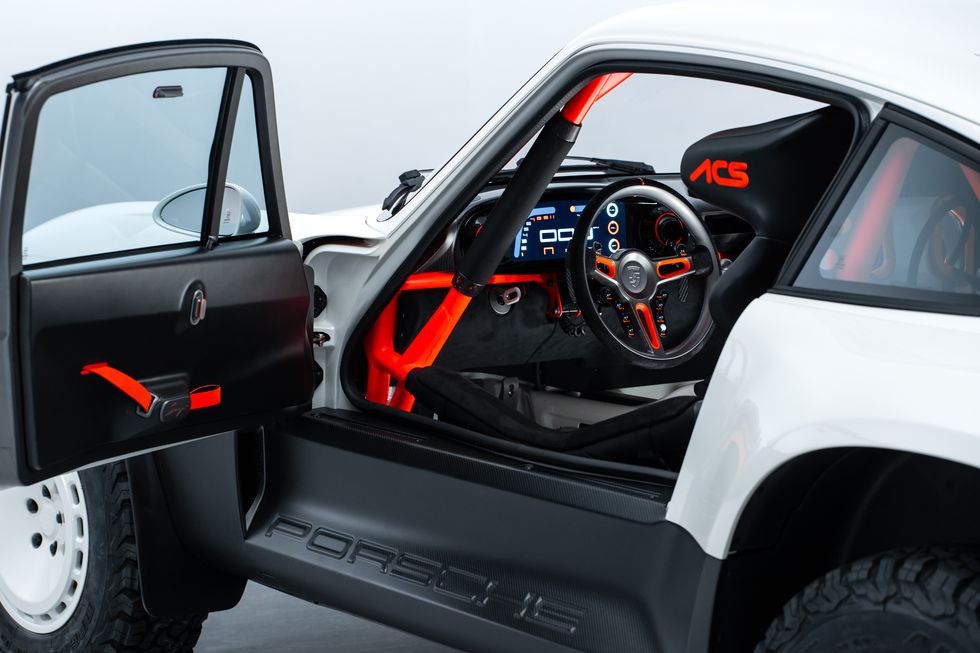 Fitted with an air-cooled 3.6-litre twin-turbo flat-six which can generate baseline figures of 450 horsepower and 420 lb-ft of torque, it has been noted that the Singer Safari 911 / ACS can be tuned for even greater output. Featuring a five-speed sequential transmission that can be shifted either manually or using the paddles. All-wheel-drive has been permanently activated given the nature of this ride's intended use.
---
---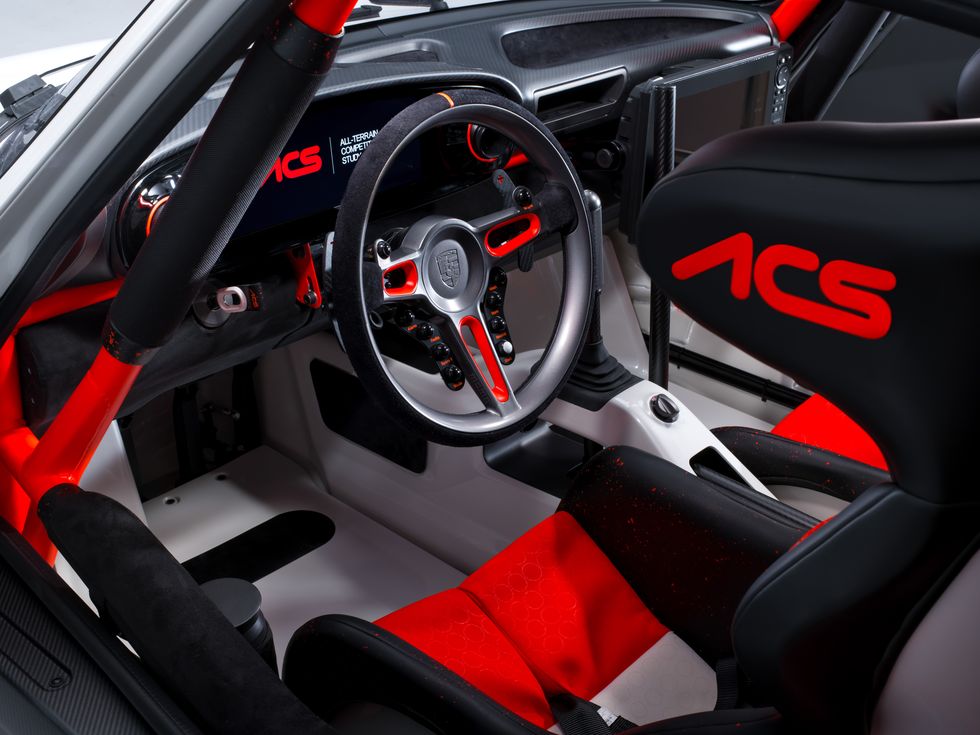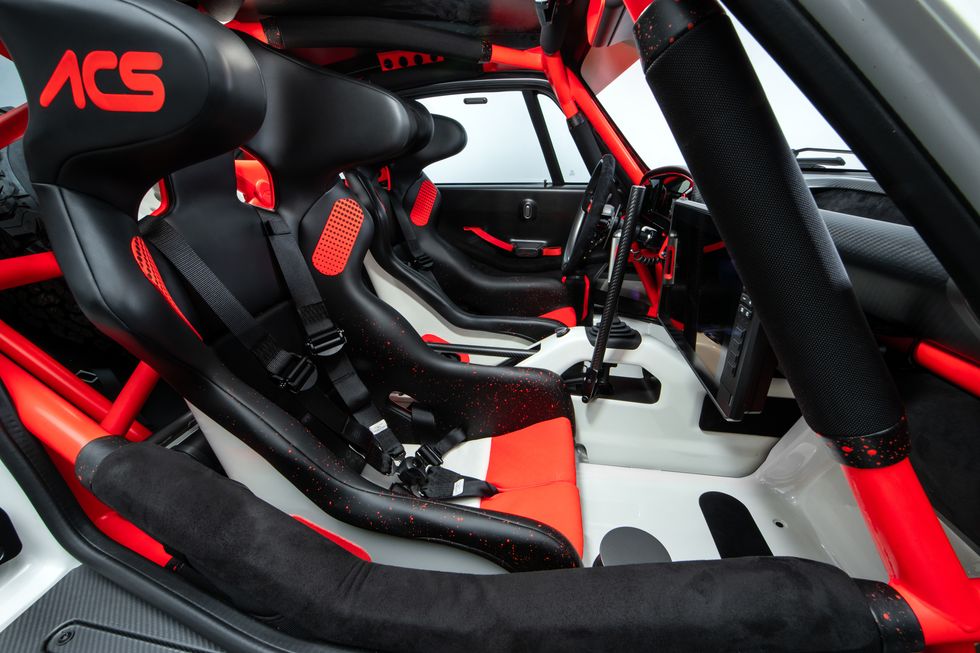 Other standard features include an FIA-spec roll cage, oversized fuel tank, long-travel lifted rally suspension with five-way adjustable dampening, aluminium underbody protection, hydration system for both driver and navigator, as well as storage for two spare wheels and tyres (frunk + behind the seats).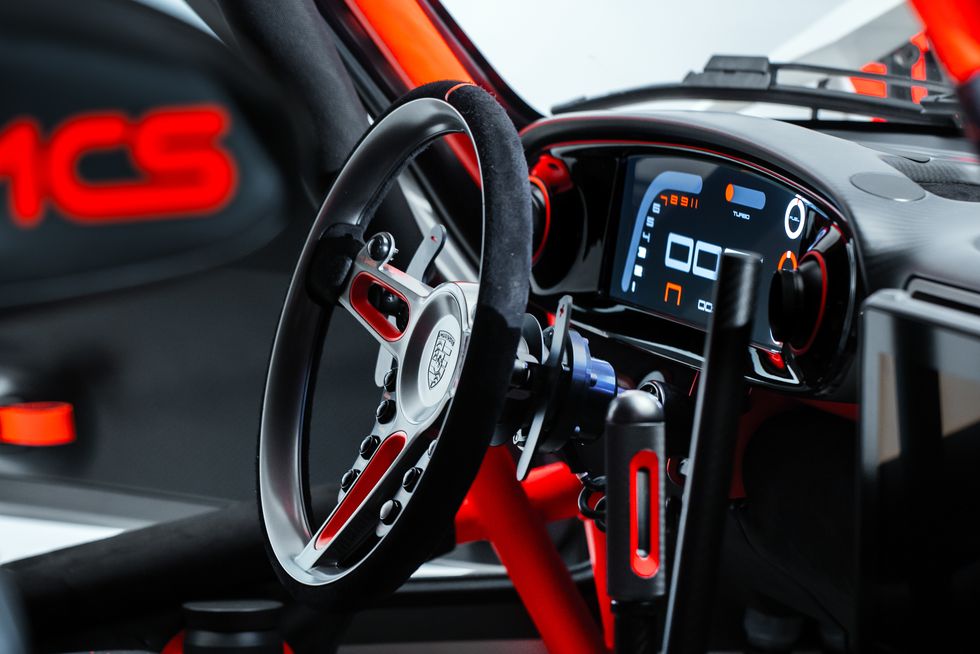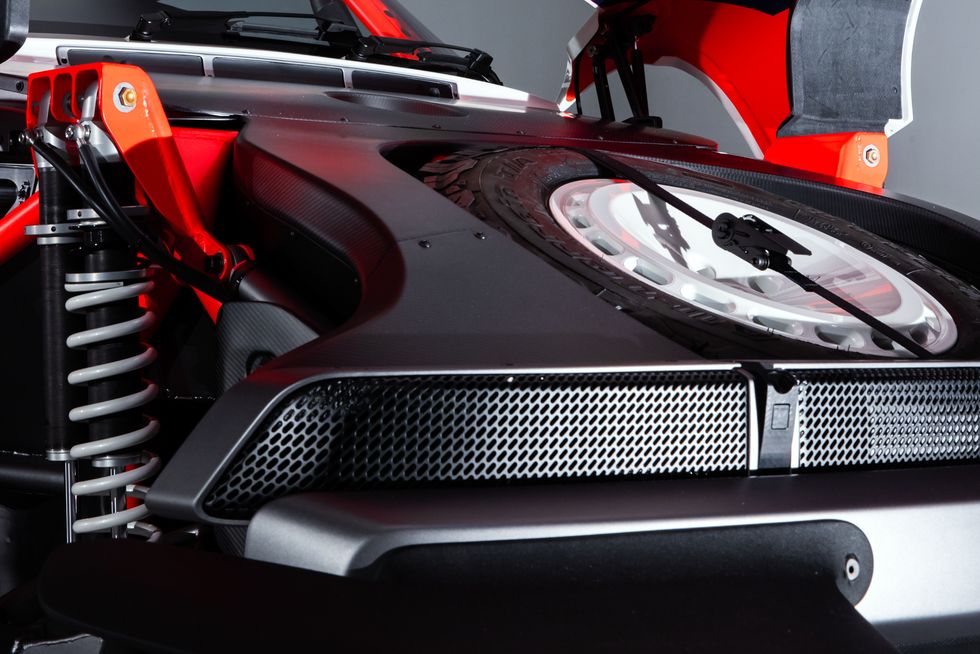 To keep this baby mean and lean, the Singer Safari 911 / ACS has been entirely constructed from carbon fibre, stripped out interior with nothing but the bare essentials – FIA bucket seats, navigation system, hydraulic handbrake rod, etc. – all sitting on 16-inch forged aluminium wheels with chunky rubbers.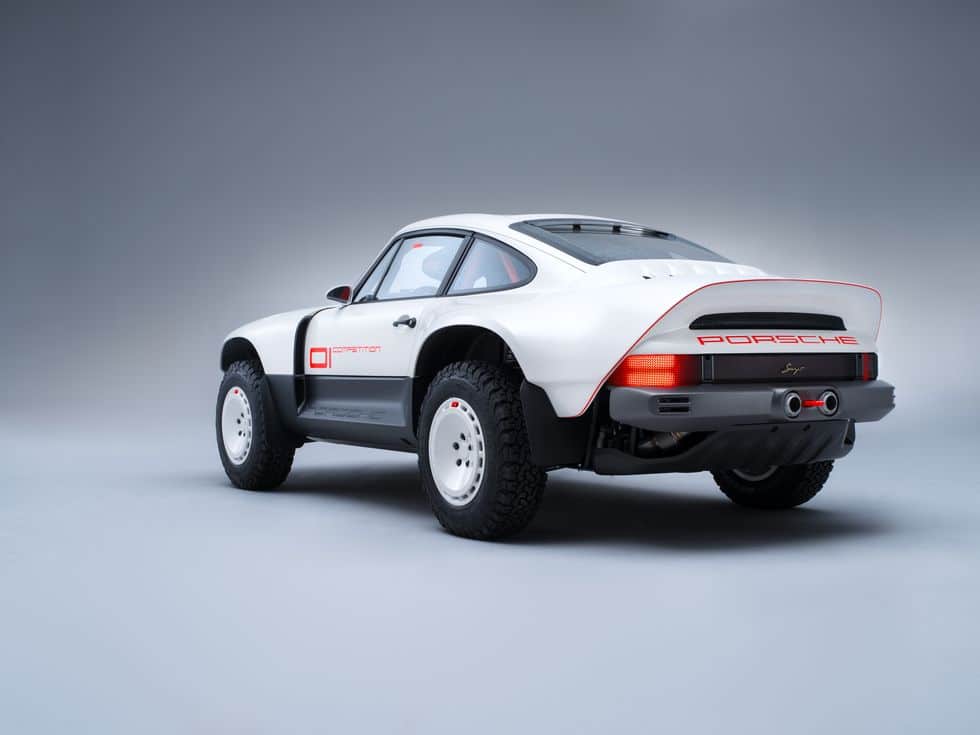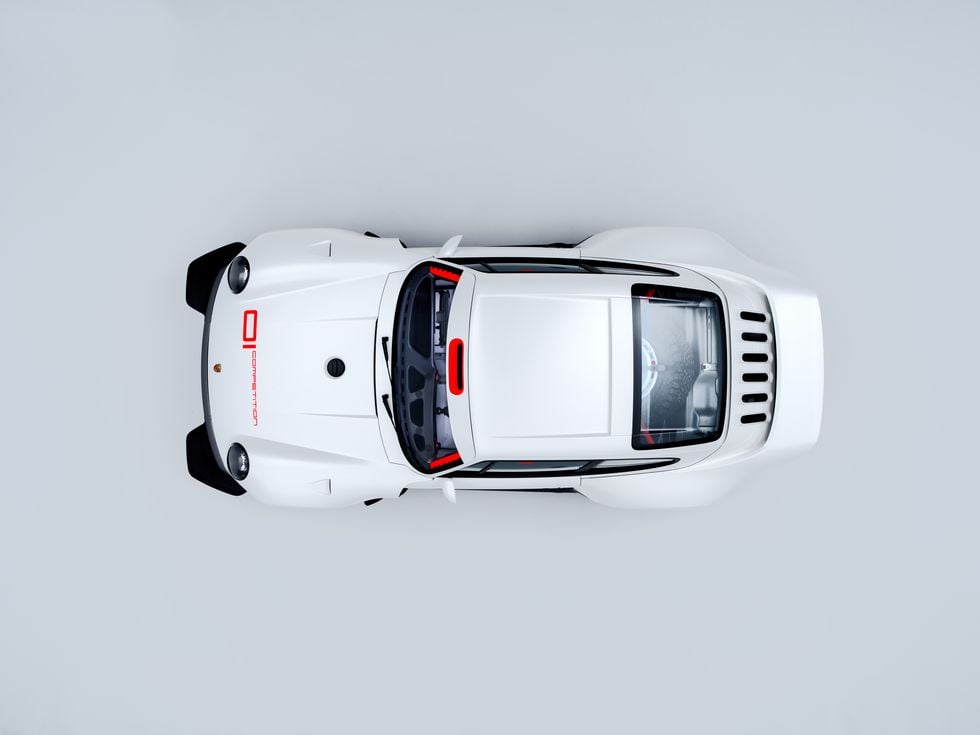 As previously mentioned, what you see before you is strictly one-of-one, constructed at Tuthills in Oxfordshire, England. While an exact dollar price hasn't been attached to this dream machine, deep pockets come as standard when commission a vehicle of this calibre – several publications estimating seven figures at the very least.
Check out the Singer All-Terrain Competition Study in action below.