After wowing everyone at the 2018 SEMA motor show in Las Vegas with their balls-the-wall take on the Dodge Demon, highly regarded American Performance Company – SpeedKore – have gone one step further with this lean and mean 1,500 horsepower Dodge Charger.
Commissioned by the same guy who had the Demon built last year, the car collector has decided to gift the high-performance Charger to his brother for his 65th birthday, as he's a fan of aggressive four-door sedans.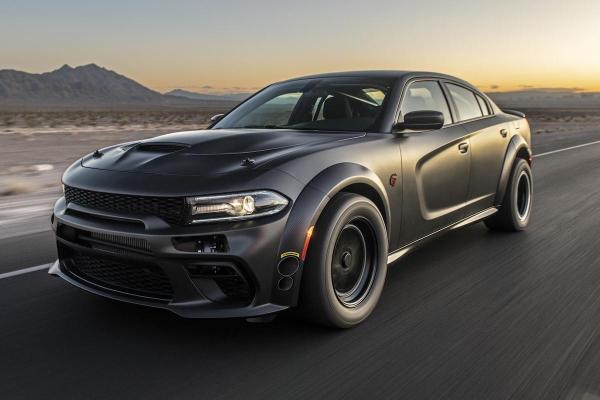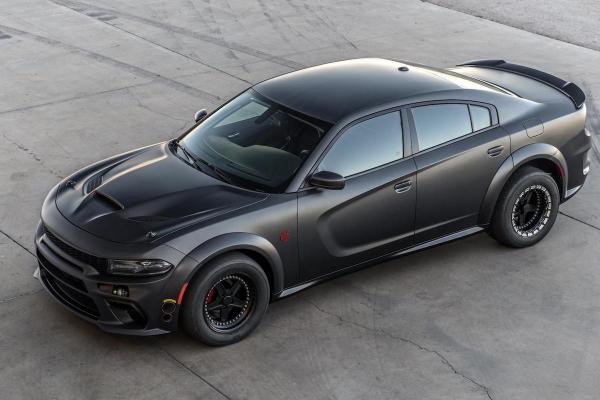 The former Charger Pursuit police car was purchased by SpeedKore and shipped off to Gearhead Fabrications where the standard 6.2-litre V8 was modified to accept two Precision 6466 ball-bearing billet turbochargers in place of the factory supercharger.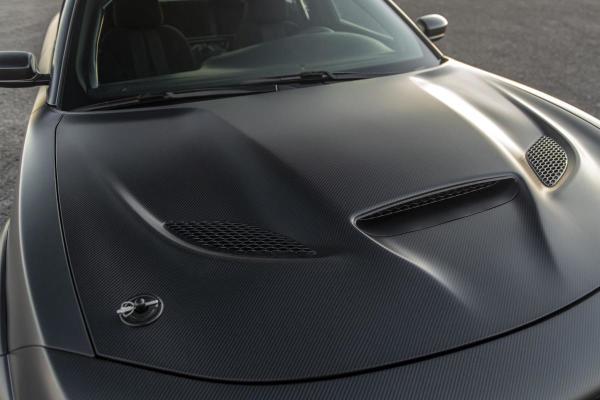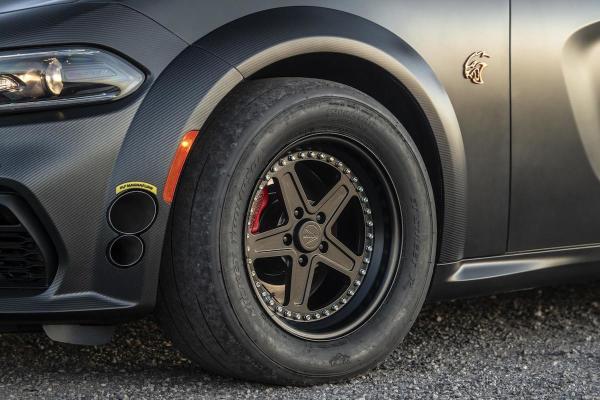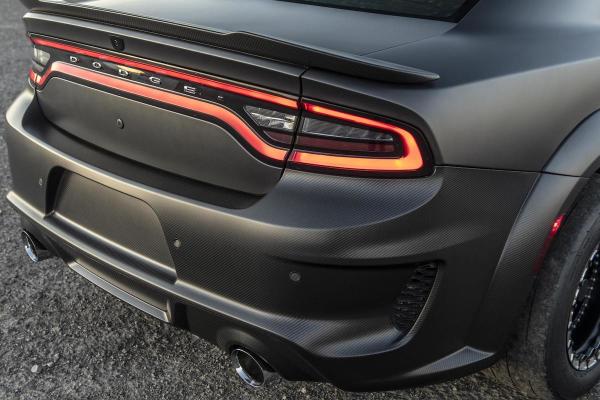 SpeedKore also decked out the super-fast sedan with Custom Thitek heads, a Boost Leash C02 progressive boost controller, a triple-pump fuel system running 1,700cc injectors and two beefy rear exhausts with a valve controlled MagnaFlow setup, meaning you can swap between exhausts depending on whether you're flying around the track or picking the kids up from school.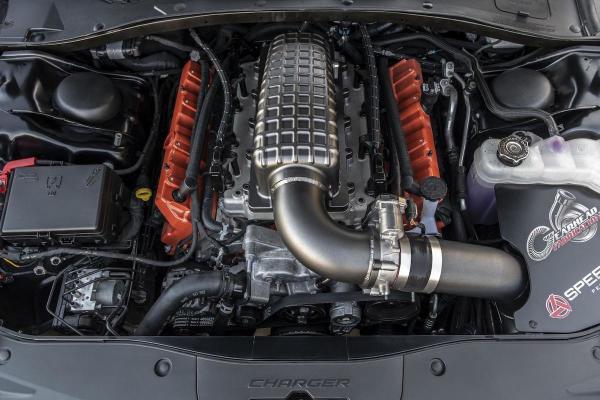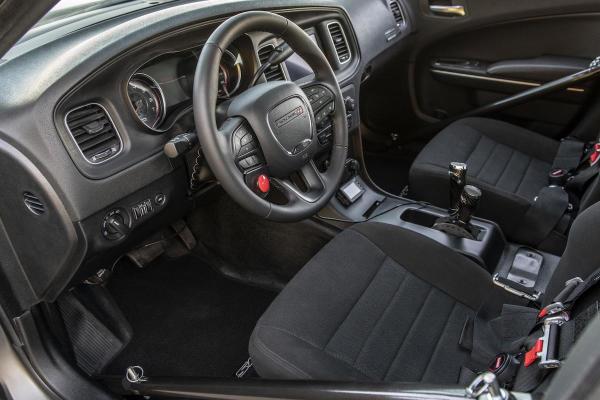 All this allows the Charger to produce 1,525 horsepower on a "conservative" tune, using only 26 pounds of boost. SpeedKore says it "will continue to tune for performance before and after" the show.
The Charger also has all-wheel drive, a custom transmission and Bogart Competition Series wheels shod with street-legal Mickey Thompson ET tyres. The carbon fibre body has been extensively reworked to save weight and the interior kept to a minimum, making this the ultimate Dodge racer.