The King of Cool – Steve McQueen – had a well-documented appreciation for all things motors. If it went fast and looked pretty, chances were you'd find the star of screen close by, eager to give it a test drive, probably with a blank cheque in hand. And as of this moment, Steve McQueen's 1961 Cooper T56 Formula Junior can be yours to keep for the right price.
Owned and driven by the Bullitt actor, it would be an understatement to say this Cooper T56 has seen some action; from the street races of Santa Barbara, all the way to more formalised racing circumstances. As it so happens, Steve McQueen's 1961 Cooper T56 was campaigned by the Tyrell team, having collected a total of 8 first-place finishes, 18 podium finishes, and a whole lot of glory.
The 1961 Cooper T56 Formula Junior was quite appropriate for a man of McQueen's calibre – a match made in heaven, even – given the statement-making aesthetic backed by legitimate performance capabilities. Pairing a 1,098cc BMC engine with his lethal instinct and penchant for high-speed thrills, McQueen's racing antics caught the attention of many. Including John Cooper himself, who invited him to test for a Formula drive in Europe.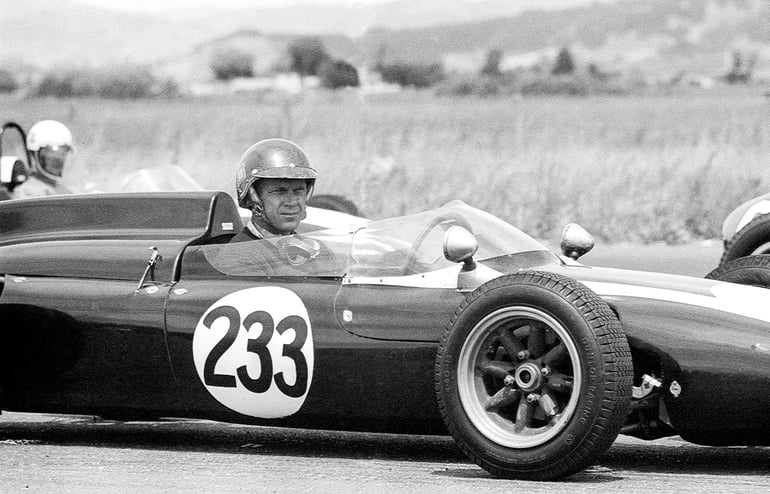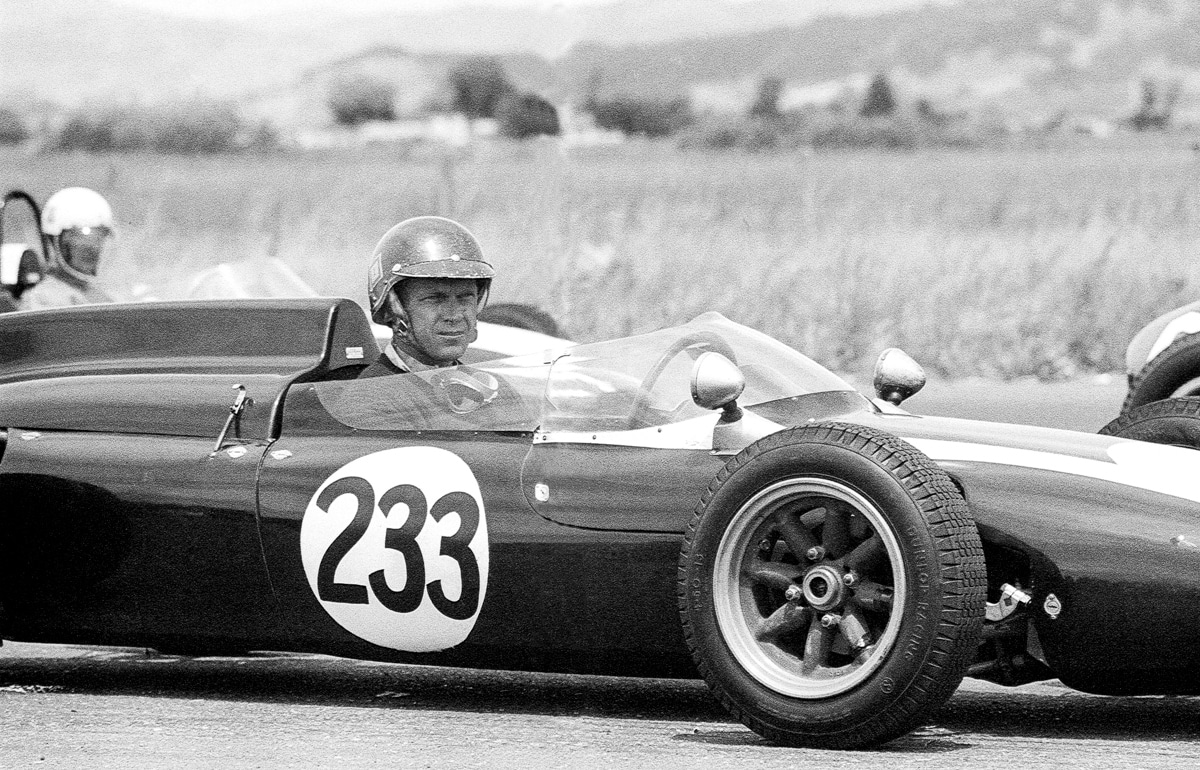 In an alternate timeline, Steve McQueen would have become a Formula 1 driver right there and then. In this timeline, however, his Hollywood bosses took notice of the side hustle – which they viewed as a threat to their film endeavours in the sense that McQueen could potentially walk away/hurt himself and be unable to appear on camera. So they decided to intervene. Before long, the studio's lawyer issued an ultimatum: "Are you a movie star or a race car driver? Choose."
As we all know, McQueen opted for the latter and would not return to the track until he established his own studio by the name of Solar Productions, effectively becoming his own boss and dictating his own terms vis-a-vis track attendance and extra-curricular racing commitments.
Steve McQueen's 1961 Cooper T56 Formula Junior was last acquired in 2003 and has since undergone a "profound" restoration at the hands of Hardy Hall Restorations in Herefordshire, England. In addition to being fitted with the 1,098cc BMC engine, it also houses a correct five-speed ERSA gearbox, completely replaced/rebuilt/re-fabrication of any parts that weren't "up to standard", as well as being given a fresh dark green with white roundels and stripes paint job.
A price is available upon request – find out more below.