The problem with clickbait content is that there's absolutely no ceiling. Precedents are broken on the internet every day and eventually, you'll have to do some truly wild shit for any market share in the economy of modern attention. I guess that's why YouTuber Street Speed 717 – real name: Michael Hyssong – felt the need to risk over one million AUD worth of kit to make his Lamborghini Urus jump over his wife-to-be's Lamborghini Aventador.
"It's better to ask for forgiveness than permission," Hyssong mentions in the video above, revealing he hadn't actually secured permission from the missus prior to the full send.
"I'd be lying if I said I wasn't worried. There's a lot more on the line than a little Toyota. These are expensive to fix so I'm hoping nothing goes wrong."
---
---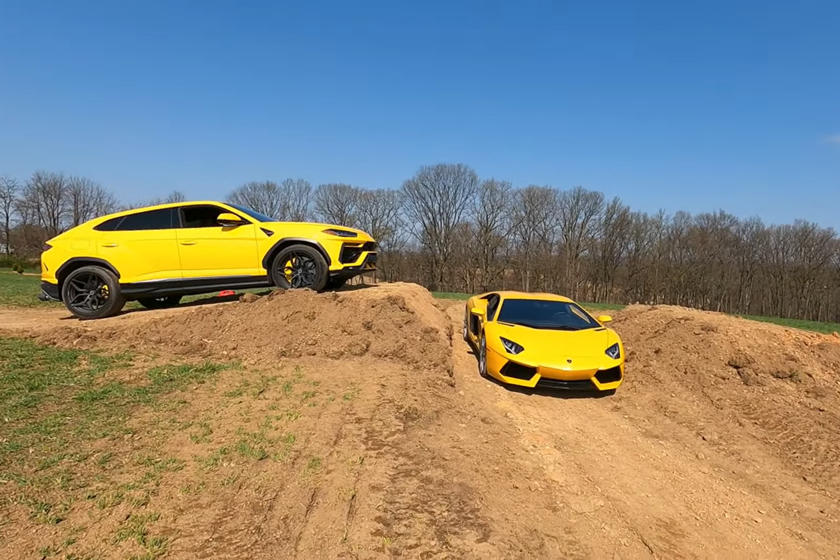 RELATED: Watch A-10 Warthog Jets Run Target Practice On A Humvee
Hyssong parks the Aventador between one of his signature homemade dirt ramps before activating the Urus' off-road mode and switching to manual ("In case something goes wrong with the automatic system"). Then, with nothing more than a hope, a prayer, and 640 horsepower, he steps on the pedal for our collective entertainment.
There isn't much more to add here. Although it's worth noting this wasn't exactly out of character for old mate Street Speed. In fact, he's currently being charged with 18 counts of various criminal offences for jumping his Ram TRX over a stream earlier this year.
Watch Michael Hyssong jump his Lamborghini Urus over a Lamborghini Aventador above.