UPDATE [15/02/21]: Planet Nine – AKA the superyacht from Christopher Nolan's Tenet – is now on sale for €85 million (AU$103 million). Find out more here.
Among all the visually striking spectacles from Christopher Nolan's high-concept blockbuster Tenet, superyacht Planet Nine was one which had our attention the moment it graced the big screen.
As we discovered through our research, however, it was a superstar in its own right well before its Hollywood debut alongside John David Washington, Kenneth Branagh, Elizabeth Debicki, and Robert Pattinson.
---
---
Completed by Admiral in 2018, Planet Nine spans 73 metres in length, weighs in at 2,100 tonnes, and offers 300-square-feet of mobile real estate. Under the hull, it's powered by twin 2,575-horsepower Caterpillar engines which translates to a top speed of 16 knots.
The overall design features an exterior from the creative mind of award-winning talent Tim Heywood, with the interiors accomplished by the renowned Mlinaric, Henry, & Zervudachi. The result? A sleek yet imposing body furnished in a gorgeously minimalist manner rich with Scandinavian-style woods.
With an expansive owner's deck that includes a luxurious private lounge, stately ensuite, and even an office – which all made an appearance in the film – this explorer vessel is capable of accommodating for up to 16 guests across 8 cabins, all taken care of by a crew of 22.
Other standout features which – dare I say it – are rather cinematic include the following:
Library
Dining room
Screening room
Swimming platform
Jacuzzi
Helideck w/ hangar one level below – also capable of being set up as a "floating party deck"
Locker room full of aquatic toys, i.e. surfboards, scuba gear, jet skis, kite surfers, inflatable canoes, inflatable trampolines, etc.
Oversavtion lounge with wraparound windows
RELATED: Tenet Explained: A Review Of The Clusterfuck Forwards & Backwards.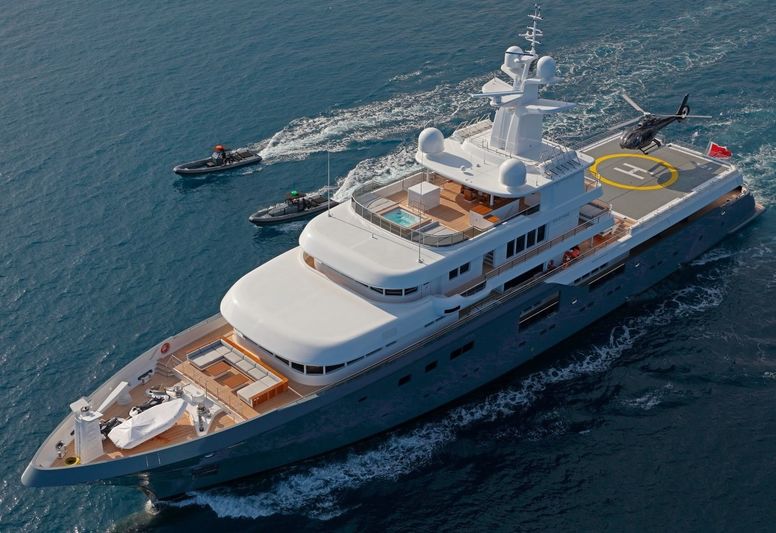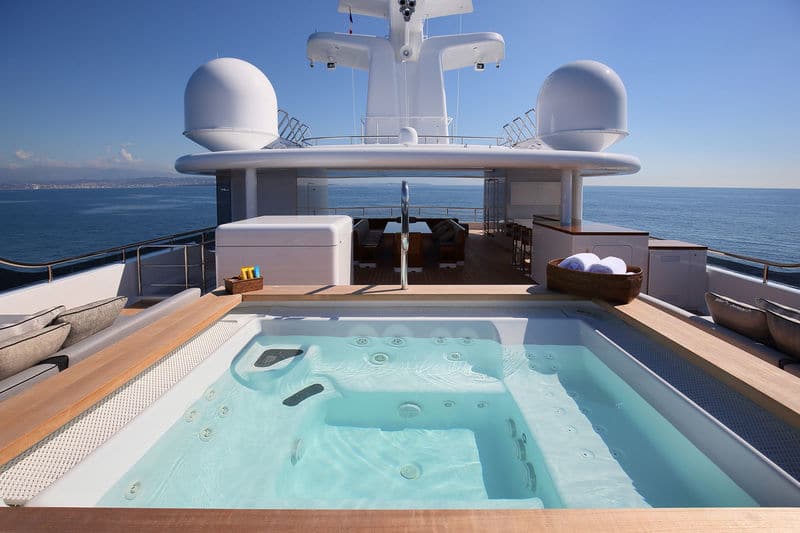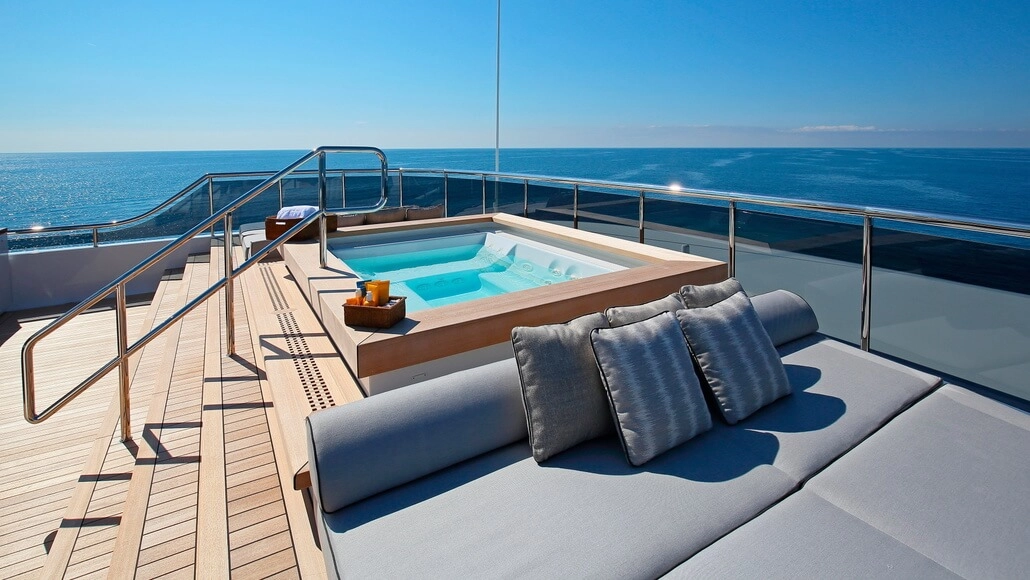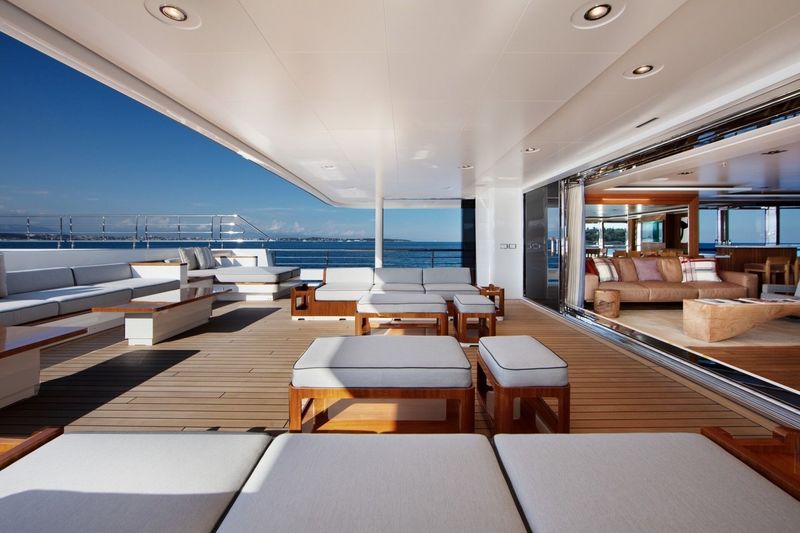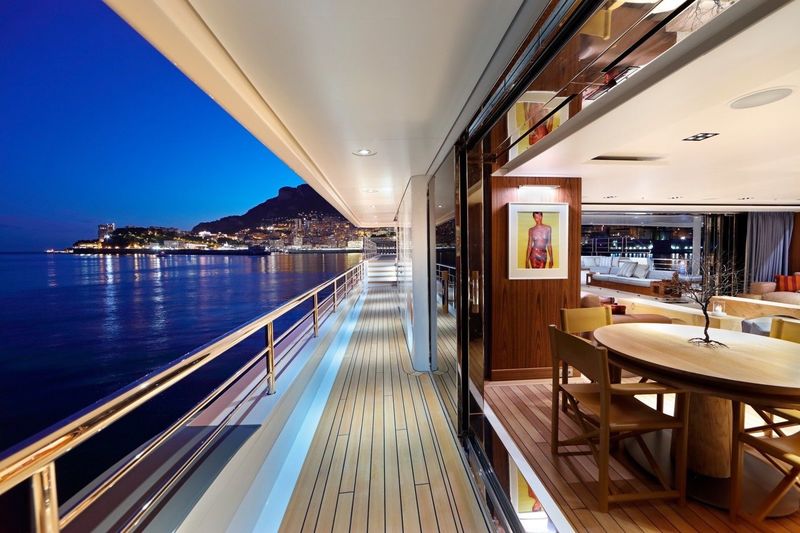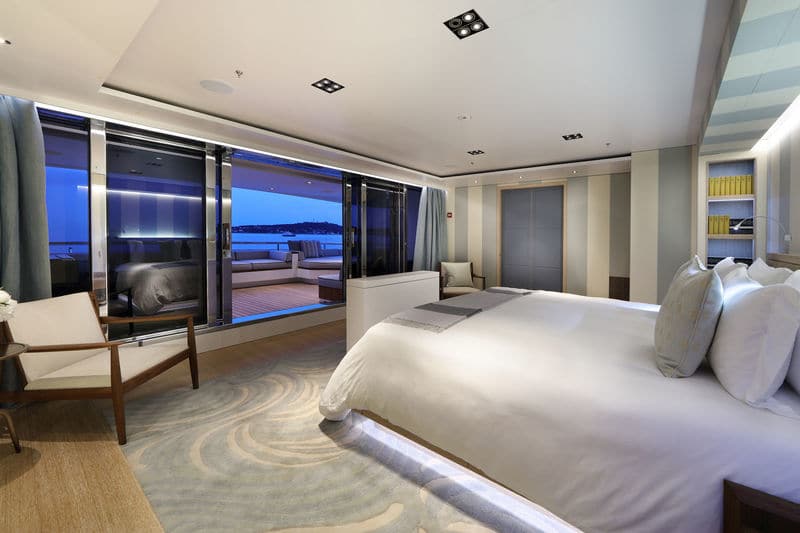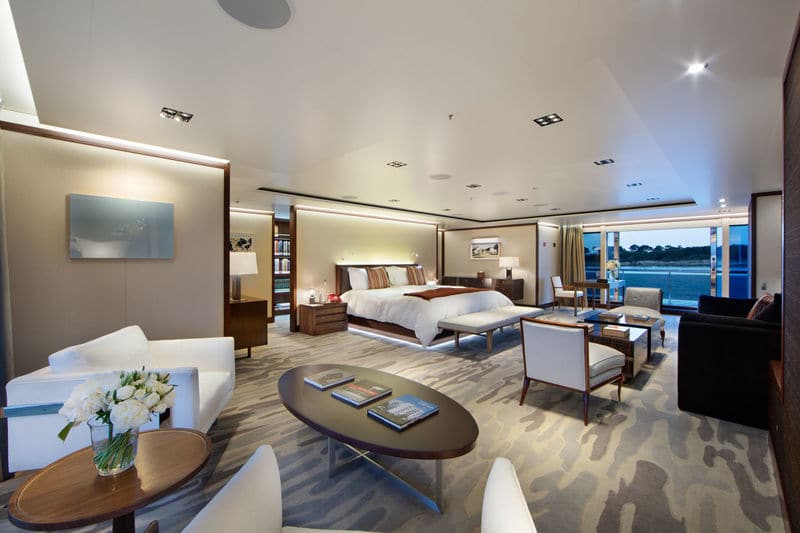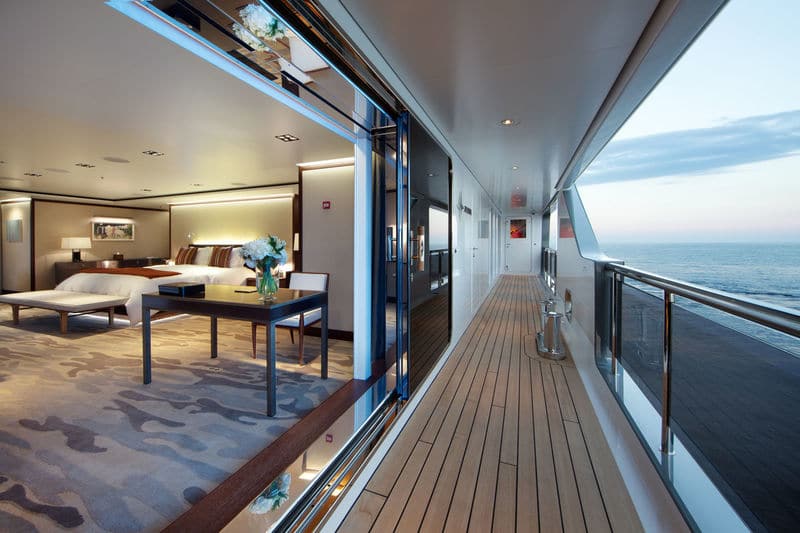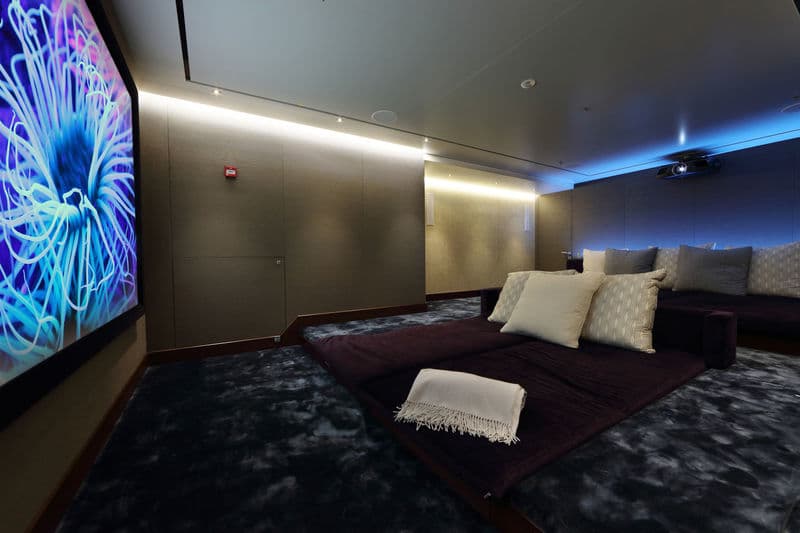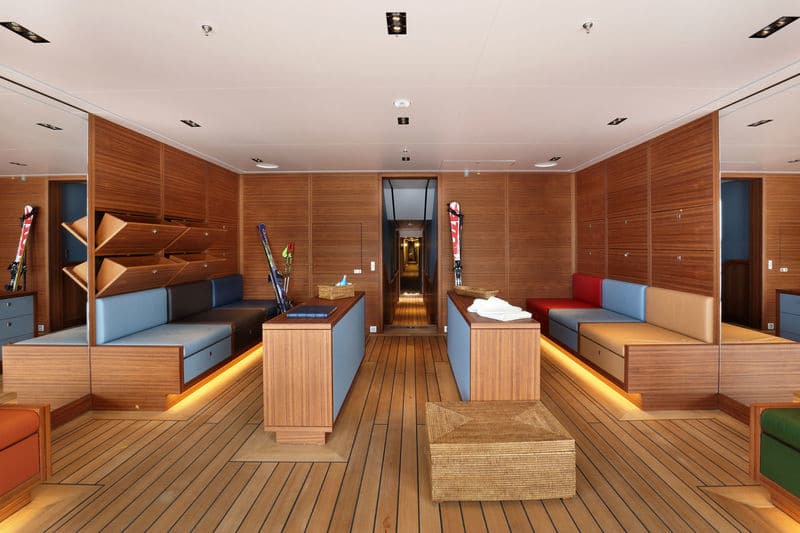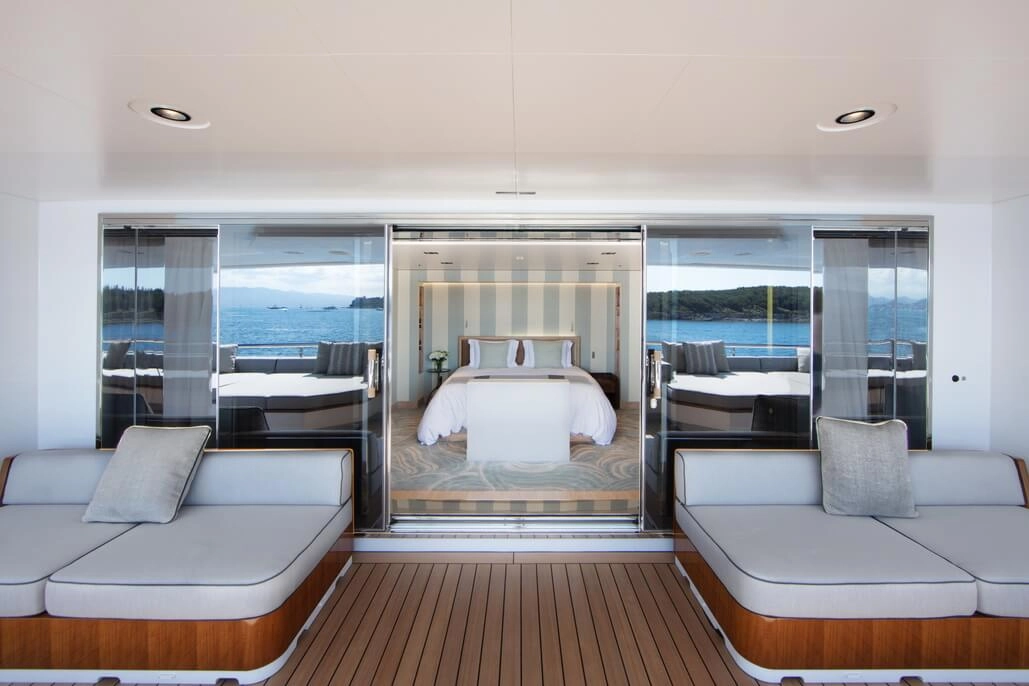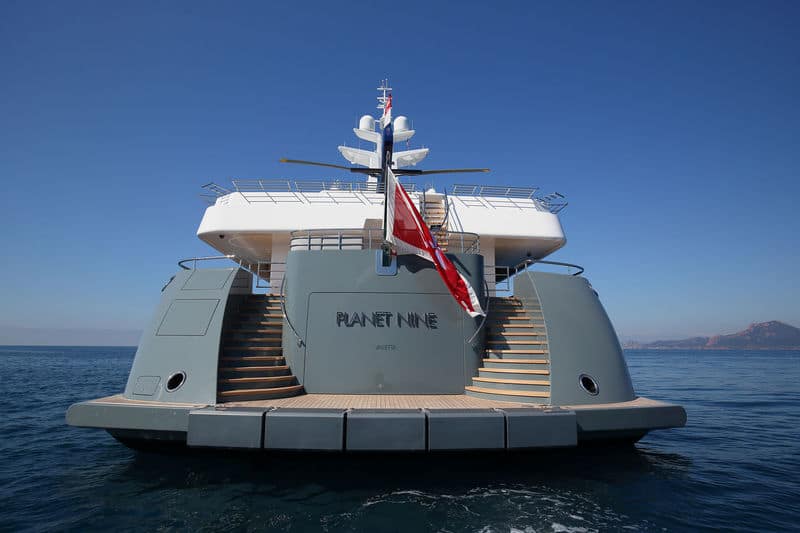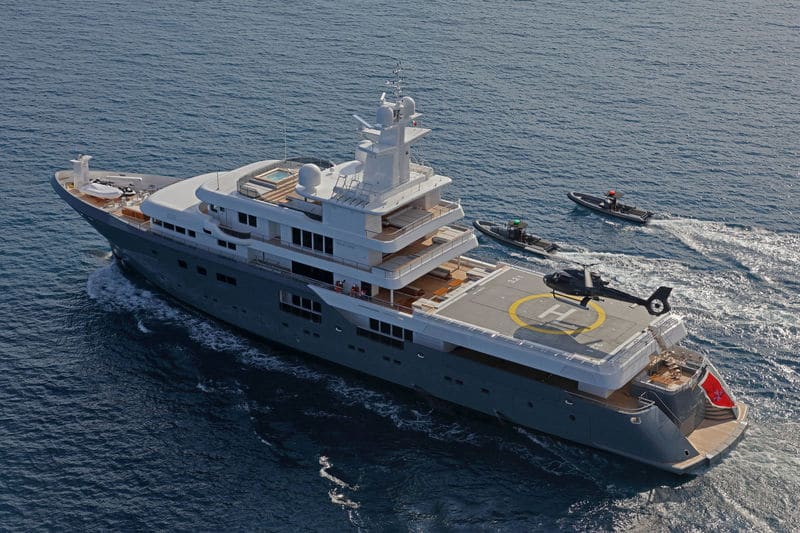 Planet Nine AKA the Tenet superyacht is available for private charter starting from US$650,000 per week (not including expenses) and can also be yours to keep at an oh-so-casual pricepoint of US$101 million. Hit the link below if you have any desire to visit Ravello by the Amalfi Coast or Vietnam (like old mate Sator did).
Photo Credit: Thierry Ameller & Fraser Yachts
---
---
Now, check out our review and unravelling of the clusterfuck that was Christopher Nolan's Tenet.